This article will walk you through the steps to embed your reviews widget using GoDaddy Website Builder. First, sign up for a free account and connect your reviews following the steps outlined here.
Next, head to GoDaddy's website builder and click to add a new section on the page where you want your reviews to appear. Select "HTML" as the section type as following.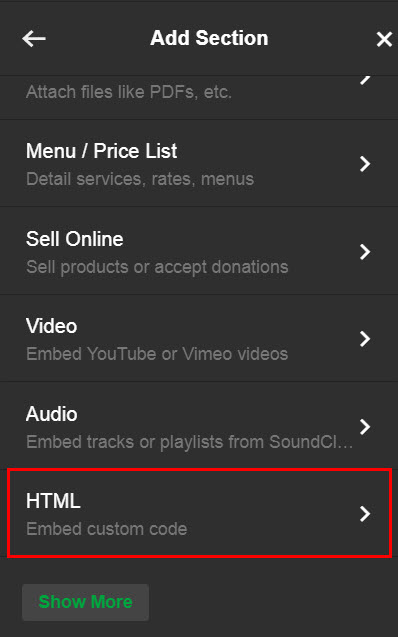 Then, copy and paste the widget embed code into the custom code box and click "Done."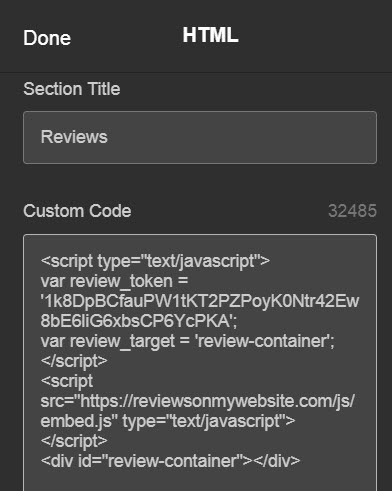 Optionally, you may specify the section's height to define the height of your widget. Publish the changes and you should be all set. Please contact us if you need help with any of the above mentioned steps.