Google review stars are a strong trust indicator for searchers. They add credibility to your site and help you stand out in search results. Here's why they are important and how to get set up and started.

Why does Google star ratings matter?
Reviews are one of the most important parts of the sales cycle.
When we Google a service provider, we often gravitate towards those with a high star rating – particularly a 5-star rating. Knowing they've had several past happy customers instills buyer confidence and increases our trust in them (and, let's face it, a brand with no reviews can seem a little suspect.)
Showcasing your Google star reviews is one of the easiest ways to stand out in organic search results. Not only does the added visual of the stars and the review count attract attention, but it also gives your website an extra layer of credibility compared to other results that don't have a star rating.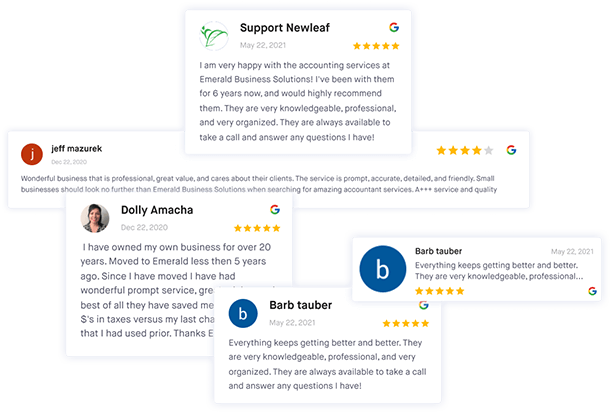 Leverage feedback and reviews to improve your online reputation
Get more online reviews and turn your customers into raving fans with ReviewsOnMyWebsite review generation software.
Google rating stars also increase your chances of landing one of the much-coveted top-three spots in local searches. The higher your star rating, the more likely it is that the Google star rating system will consider your web page relevant and serve it to searchers. Again, this helps you stand out, especially if you're targeting a local market.
The main benefits of Google star ratings:
Rank in the top spots of local searches and improve local SEO
Increase your click-through rate (CTR)
Add social proof to your search engine listings
Boost your credibility and establish trust
Encourage new customers to leave reviews
Stand out among competitors with a lesser star rating
Increase visibility on Google maps
How does the Google rating system work?
Google search ratings show up in the SERPs and are characterized by a visual average star rating. The rating appears beneath the page title to add social proof to a search listing. This ultimately tells users that the page is trustworthy and that past users have rated it in a certain way. Google stars reviews or the "star snippet" incorporates additional details in the search results generated and stored as structured data.
The Google reviews rating is based on reviews for a specific product or service rather than a business in general. Google uses an algorithm to establish an average star rating which determines how many stars are shown under a search listing.
How to get review stars in Google search results: 5-step guide
Wondering how to show review stars on Google? Here is a step-by-step guide to getting set up and displaying your star rating in the search results. Stars not showing on Google reviews? We'll show you how to tackle that, too.
1. Collect first-party reviews
According to Google, reviews must be collected directly from your business's website to be eligible for star ratings. Reviews aggregated from third-party sites like Google, Yelp, and others, don't qualify for star ratings. You should be collecting first-party reviews since these provide a closer touchpoint with customers and give you full access to their feedback.
Third-party sites can shut down at any moment (not that we think Google will go bust anytime soon!), but you're in control of your website and the reviews you collect through that.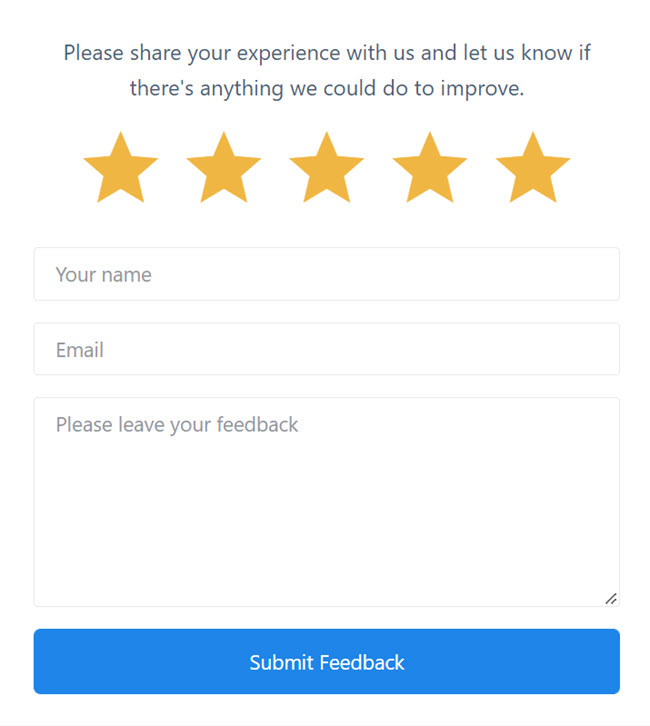 How to collect first-party reviews
Ask at the right time: timing is everything when it comes to getting reviews. The best time is immediately after a customer has used your services or expressed their delight in working with you
Send an email or a text message: land in a customer's inbox via email or text to gently prompt them to leave a review
Ask a leading question or implement prompts: encourage customers to leave a longer review by adding prompts to your review request email
Provide an incentive: give customers a nudge in the right direction by offering a discount off their next purchase or a freebie in exchange for their review
Use a pop-up: catch customer's attention while they're still on your site with a pop-up or widget that asks for their feedback
Check out our feedback widget that simplifies the process of collecting reviews directly from your website.
2. Display reviews on your website
Google has specific rules for which reviews can be used for your snippet. In summary, those reviews must:
Refer to a specific product or service
Be readily available on a page of your site
Not be on adult-related products or services
Have valid reviewer names
Be collected directly from your website and not aggregated from third-party services or external review sites
Doesn't sound too bad—but the specifics are slightly more complicated. We'll get to that in a moment.
The important part to note here is that you need reviews on your website. And they need to be displayed on one of your pages. Your Google business or Yelp reviews don't count. You need to have a star rating (or another rating system) displayed on one of your pages.
How to get Google review stars to show up on your website
Google will crawl each page of your site to determine your star rating. This means you need to display customer reviews across your site on a variety of different pages.
Homepage: this is often the first place prospects will land, and serving them some quick social proof will reassure them about your brand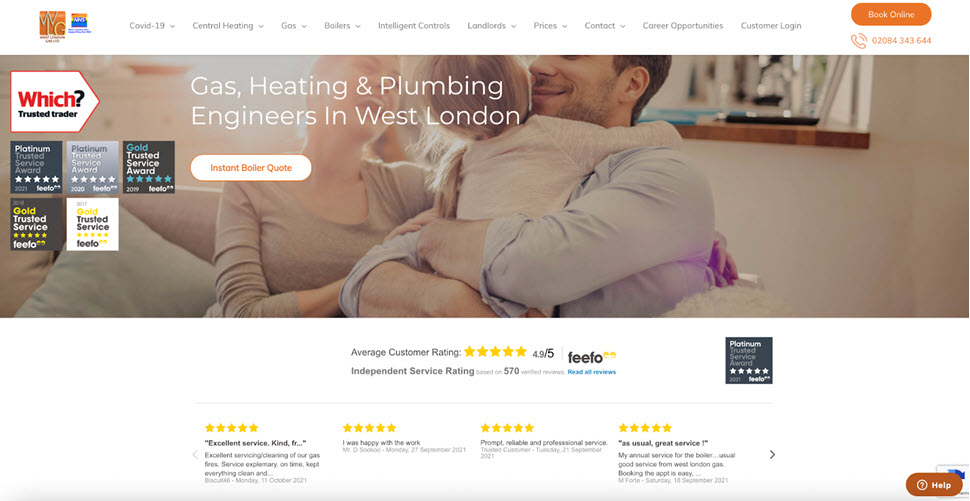 Service page or product page: tighten up your persuasive messaging with reviews and let past, happy customers, do the talking for you
Standalone reviews page: According to Qualtrics, 93% of consumers actively seek out reviews. Providing them with an entire page dedicated to customer testimonials gives them somewhere to go to find them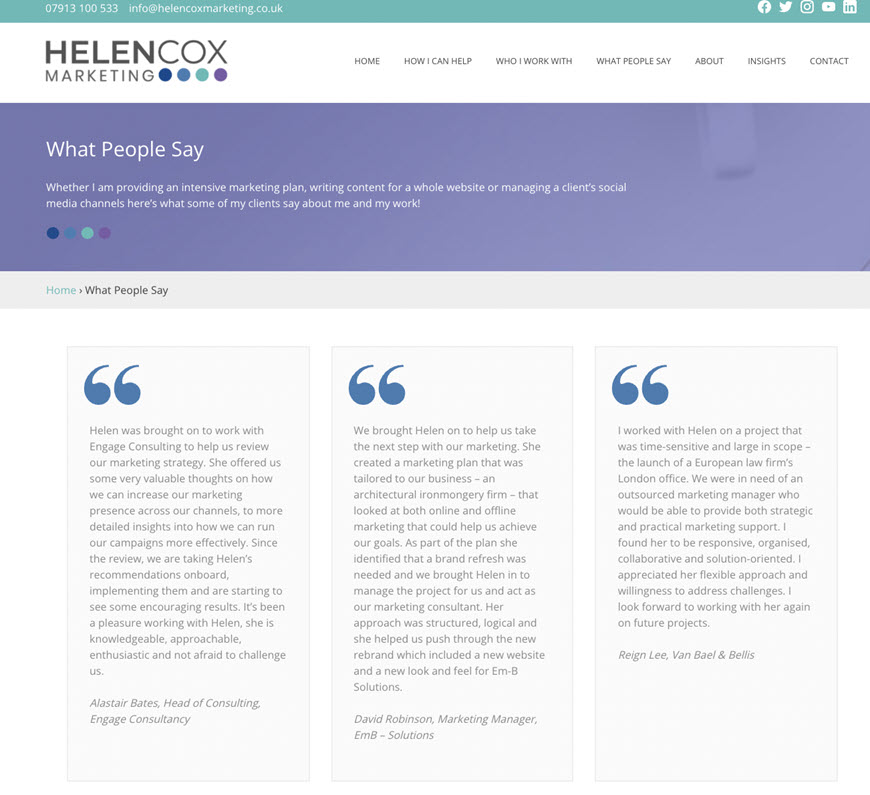 Checkout page or contact page: the last step in the sales cycle should be bolstered by positive reviews to let prospects know they're making the right decision
3. Add your schema markup code
To display reviews on your website in a way that Google understands and can draw from requires using schema markup. This involves manually coding the reviews onto their designated pages whenever you get a new review. You'll need to go into your CMS, add the review to your page, and mark it up.
It can be a time-consuming activity, especially if you're collecting a lot of reviews (which, hopefully, you will be.) Some WordPress plugins make the process easier, but you'll still have some manual work to do.
Third-party apps are the way to go here. Well-known services like TrustPilot and Yotpo offer review-collecting and -displaying capabilities, but they're expensive. They support the markup you'll need, but paying for them might not be in your budget.
That's one of the reasons we created the Google reviews widget and made it available at a very affordable price.
Whichever service you use, you'll need to get it set up to display those reviews.
In addition to reviews, you'll also want to display ratings. That's what Google is looking for, and what will get you the stars in your search result snippet. To keep things simple, we recommend including a five-star rating scale. You can use any rating scale you want. But a five-star scale makes the markup process easier.
How to add schema markup code with ReviewsOnMyWebsite
The next step is to add the aggregateRating value to your LocalBusiness schema markup so you can start to manually collect reviews. You can apply the review schema markup to your reviews widget from the widget settings page - simply check the "Apply Schema markup to manually collected reviews" box and press save.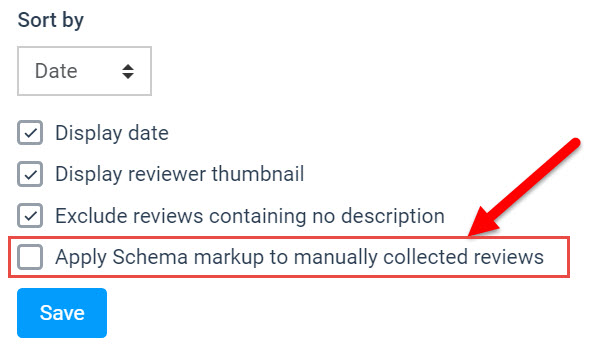 It is still possible to display reviews from other sites; however, only apply the aggregateRating markup to reviews collected directly from your website. Doing this gives you a higher chance of the star rating showing on Google and boosting your ranking in the search engine results.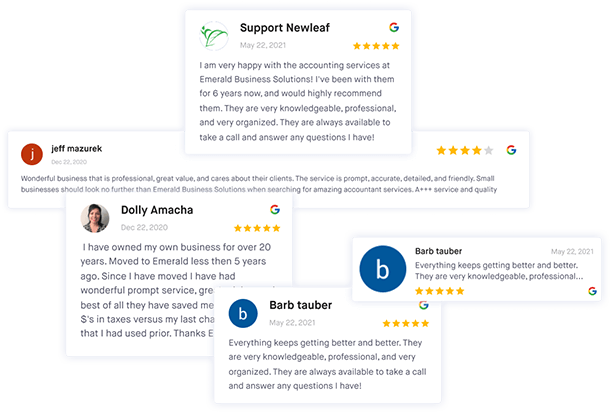 Leverage feedback and reviews to improve your online reputation
Get more online reviews and turn your customers into raving fans with ReviewsOnMyWebsite review generation software.
4. How to get Google review stars to show up
Google review stars not showing in search results? If Google shows reviews but no stars, you might have to tweak your markup code to ensure Google can "see" the star rating on your website. If you're missing any of the markup, Google won't know how to read the review. And that reduces the chance that you'll get your ratings in the search results.
How to get star ratings in Google search results
It's good practice to double-check your schema markup, even if the service you're using inserts it automatically.
It's best to get the full documentation straight from Google. You can even play around with their structured data testing tool: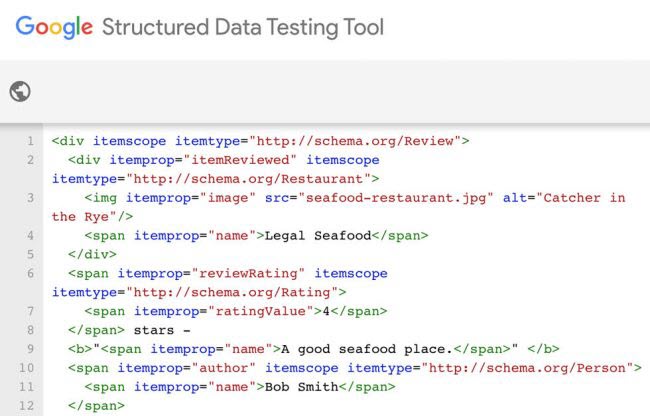 As you can see, you'll need to make sure that each part of the review has a specific HTML tag from Schema.org. It's a lot to remember, which is why we don't recommend displaying and marking up your reviews manually.
5. Improve your Google star rating
Learning how to get Google review stars in search results is just the first hurdle. Once your ratings are showing up in the search results, it's time to improve your reviews to increase trust and establish authority in your industry. The better your star rating, the higher your conversions will be, and the easier it'll be to get more customers.
How to improve your Google star rating
Respond to positive and negative feedback - Reply constructively to reviews no matter what their star rating is. Responding to negative reviews shows you care about your customers and it makes it more likely that someone will come back in the future and leave a positive review.
Seek out your best customers - Your best customers are more likely to leave a positive review. Identify who they are by how many purchases they've made with you, their average spend, and how long they've been a customer before reaching out to ask for a review.
Provide an excellent service - Google star ratings hang on the quality of your product or service. Use reviews to improve your offering and ensure you're providing the best quality experience for your customers.
Final points on aggregated Google review ratings
While this step-by-step guide shows you how to get Google reviews to show up in the search results, there are some best practices you can put in place to increase your chances of success:
Follow the rules: Google has rules for a reason. Make sure you follow them to increase your chances of the search engine showing your star ratings – read over their documentation for review snippets here.
Leave reviews off your homepage: Review snippets were designed especially for individual products and services, so Google is wary of reviews on your homepage since it believes you're sharing generic reviews of your company as a whole.
Regularly update your site: Google loves fresh content. If it knows you update your site often, it'll check back more frequently and add up-to-date ratings in your rich snippets.
Adding star ratings to your Google listings is absolutely worth it. Social proof is one of the strongest trust signals to searchers and reviews add credibility and authority to your site – not to mention the visual stars ensure your listing stands out in the search results.