In this digital age, Google reviews are the lifeline of your online reputation. But the manual chore of requesting, monitoring, and responding to customer feedback can be a time-consuming and daunting task for many business owners. That's where automation comes to your rescue.
Automation is an increasingly popular way to collect Google reviews thanks to its hands-off approach: It employs technology to streamline the process, making the collection of reviews on Google Business Profile more efficient.
In this article, we'll explain how to automate your Google review collection and the benefits it offers and introduce various methods that can help you enhance your company's online presence and reputation with ease.
What Are Automated Google Reviews And Why Are They Important?
Automated Google reviews are the game-changer for businesses seeking to streamline the collection and management of online customer feedback on their Google Business Profile. Through smart automation tools, businesses can simplify the process of efficiently gathering, monitoring, responding to, and analyzing reviews customers post on Google.
Why is this automation a game-changer? It saves you valuable time and resources, enabling you to focus on improving your products or services while maintaining excellent customer communication. To help your brand build and sustain a good online reputation, it's crucial to monitor and respond promptly to your customer reviews.
But it's not just about efficiency; automated Google reviews are a growth catalyst. They empower you to manage customer feedback effectively, which not only boosts your brand's reputation but also builds consumer trust. Plus, genuine buyer feedback helps you identify areas of improvement, ensuring long-term brand success.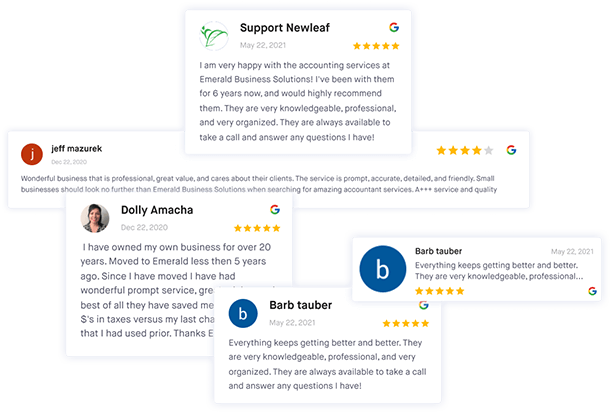 Leverage feedback and reviews to improve your online reputation
Get more online reviews and turn your customers into raving fans with ReviewsOnMyWebsite review generation software.
Breaking Down The Benefits of Automated Reviews
1. Save Valuable Time
Automation saves a significant amount of time. Manually managing reviews involves checking different sites, responding to feedback, and monitoring changes in ratings. By automating this process, businesses can focus on core activities while still reaping the rewards of consistent online reviews.
2. Build More Trust and Credibility
Online reviews, especially on reputable platforms like Google, testify to a business's quality of service, boosting its credibility and social proof. Positive testimonials from satisfied customers reassure potential buyers of the brand's reliability and trustworthiness, which ultimately leads to sales. Automation further supports this by ensuring a steady stream of fresh reviews.
3. Improve Local SEO
Automation also improves local SEO, as Google prioritizes businesses with trustworthy reputations. Reviews serve as signals of reliability, showcasing a history of delivering great customer experiences. Some studies have shown that ratings and review counts directly impact a business's ranking in Google's Three Pack in the search results. This increased visibility attracts more potential customers, making it an essential consideration for businesses of all sizes.
4. Enhanced Customer Satisfaction
By simplifying the process of collecting, responding to, and monitoring reviews, automation allows businesses to stay in touch with their customers' needs easily and provide timely responses. That attention to feedback demonstrates the company genuinely cares about its customers, which encourages loyal clients and ongoing relationships.
5. Increase Review Volume and Rating
Automated systems can actively encourage customers to leave more reviews, leading to a higher volume of feedback for your business. Not only does this abundance of reviews contribute to building a robust online reputation, but it can also play a pivotal role in boosting your Google star rating. A higher star rating not only attracts more potential customers but also strengthens your business's credibility and trustworthiness, ultimately resulting in increased sales and revenue.
How to Automate Google Review Collection for Your Business: 5 Proven Methods
Method 1: Review Collection Software
Review collection software is foundational to automating the collection of Google reviews.
Solutions such as ReviewsOnMyWebsite's code-free automated review generation software make the process smooth not only in collecting reviews but also in monitoring them across multiple review platforms.
ReviewsOnMyWebsite allows you to gather, track, and display your best reviews from across the web effortlessly so your online reputation continues to grow.
Automated tools such as review collection software also often come with analytics features that allow you to gain valuable insights from customer feedback, helping you make data-driven decisions to improve your business's marketing efforts.
Leveraging review collection software can save a ton of time and remove the hassle of manually collecting reviews from your customers while also adding other bonuses and benefits, such as displaying those reviews on your website.
Method 2: Google Customer Reviews
Another option is to leverage Google Customer Reviews. This service provides a platform for customers to leave reviews directly on your business's Google listing.
You can activate Google Customer Reviews through the Google Merchant Center (assuming you meet the eligibility criteria and requirements).
Here's how to set up Google Customer Reviews:
1. Sign up for Google Merchant Center
If you don't already have a Google Merchant Center account, sign up for one. You can do this by visiting the Google Merchant Center website.
2. Verify and Claim Your Website
After signing up, you'll need to verify and claim your website in Google Merchant Center. This involves proving you own the domain of the website where you want to collect reviews.
3. Set up Google Customer Reviews
In your Google Merchant Center account, navigate to "Growth" in the left-hand menu.
Click on "Manage Programs." Then, find the "Customer Reviews" section and click "Get Started."
4. Configure the Customer Reviews Settings
In the Customer Reviews setup, you'll need to configure various settings, including:
Google Customer Reviews Opt-In: Decide where and when to display the survey opt-in to customers on your website.
Estimated Delivery Days: Set the estimated delivery time for your products.
Shipping Country: Specify the primary country where you do business.
Return Policy: Provide a link to your return policy page.
5. Add the Survey Code to Your Website
Google will provide you with a code snippet to add to your website that'll display the Customer Reviews survey opt-in to your customers.
6. Test the Survey Opt-In
Before you go live, test the survey opt-in to ensure it works correctly.
7. Start Collecting Reviews
Once the survey opt-in is set, your customers will be prompted to leave reviews after making a purchase on your website.
8. Monitor and Manage Feedback
Keep an eye on consumer ratings through your Google Merchant Center account. You can also respond to reviews to engage with customers and strengthen your relationship with them.
9. Display Ratings on Your Website
If you want to display the collected reviews on your website, you can use the Google Customer Reviews badge. Google provides code for this, which you then place on your site.
Embracing Google Customer Reviews means these reviews can appear on Google Shopping, Google Seller Ratings, and your own website.
Method 3: Email Marketing
Email marketing is a powerful tool for automatic Google review collection. When a customer completes a transaction or interacts with your business, send personalized email requests asking for reviews. This targets buyers while their experience is still fresh in their minds, and it also provides a convenient avenue for them to leave feedback.
Additionally, many email marketing platforms offer features that allow you to set up triggers and send review requests automatically. This not only saves time but also increases the likelihood of customers leaving a review thanks to the simplicity of the process, in turn contributing to a positive brand image. If you already use an email marketing platform, seize your opportunity to set up an automated campaign that sends customers review requests at the right time.
Method 4: Text Message Marketing
Text message marketing (also known as SMS marketing) is another asset as you automate the collection of Google reviews. By taking advantage of SMS automation, you can send review requests to customers' mobile phones shortly after they interact with your business. Research SMS gateway providers that align with your needs. Then, once you make your selection, follow these steps:
Set up triggers for review requests and craft an enticing text message.
Add a direct link to your Google Business listing in the text.
Adopt URL shortening services like bit.ly to condense the review link so it requires fewer characters and doesn't crowd the text message.
Determine and set the appropriate timing for review requests.
Personalization and timing are crucial factors in successfully generating reviews through text message marketing, so tailor your messages to each customer and send them promptly after their transaction.
Method 5: QR Codes
QR codes are another effective way to automate Google review collection, particularly for businesses that have brick-and-mortar stores. Displaying QR codes at strategic locations within your shops and print marketing, customers can simply scan the code and be directed to a review page.
Although they require (minimal) printing costs, they're easy to implement:
Generate a QR code that links to your Google Business listing.
Place the code on marketing materials or in noticeable spots at your location.
Encourage customers to scan the code and leave a review.
QR codes provide a seamless and efficient option for customers to leave reviews both online and off.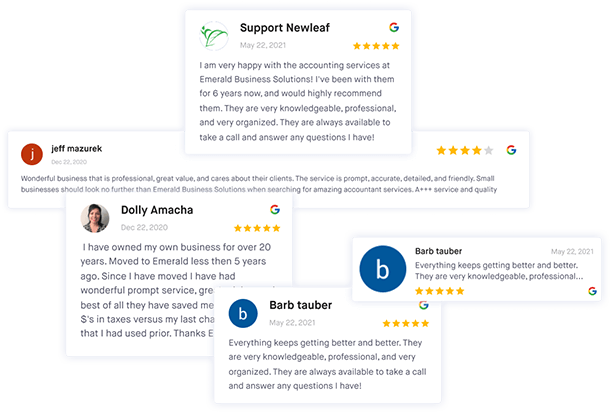 Leverage feedback and reviews to improve your online reputation
Get more online reviews and turn your customers into raving fans with ReviewsOnMyWebsite review generation software.
Key Takeaways on Google Reviews Automation
Automating Google reviews is a valuable strategy for businesses looking to streamline customer feedback and enhance their online reputation management. As online reviews significantly impact brand awareness and influence the decision-making process for potential customers, adopting automated review management systems is crucial to thriving in the digital landscape.
By effectively managing and automating your reviews, you also gain a competitive edge over businesses that do not prioritize online reputation management. In addition, automated systems help create a faster and more efficient feedback loop, enabling you to respond to customer concerns promptly and make necessary improvements to your business.
Utilize automated Google review systems to monitor buyer satisfaction more effectively, increase customer engagement, and hone your marketing strategies more precisely. These platforms also decrease the time and effort it takes to engage with the feedback they receive and maintain positive relationships with their audience. Take advantage of automation to manage Google reviews, maintain a robust online presence, and secure a competitive edge in the market.