It's a statement of fact that having a strong online presence is essential for any business looking to thrive. One of the most powerful techniques for local businesses to improve their online visibility is through Google Business Profile optimization.
These business listings profiles are linked to Google Maps and provide vital information to potential customers, such as hours of operation, contact information, and reviews.
However, simply creating a profile is not enough to ensure success. In this article, we will explore five ways of optimizing Google Business Profile pages that can help your business climb the local search rankings and stand out from the competition in 2023.
By using these GBP optimization strategies, you can make your business more visible online, bring in more customers, and help your business grow.
In the information below, we'll explain what goes into optimizing Google Business Profiles—beyond adding creative keywords. We'll also introduce 5 critical best practices on how to optimize your Google Business Profile listing that any size local business can implement immediately.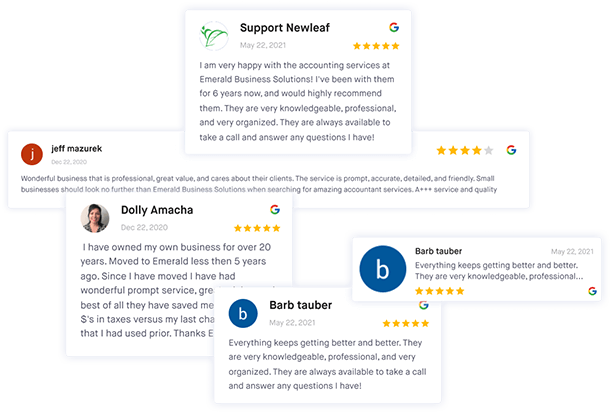 Leverage feedback and reviews to improve your online reputation
Get more online reviews and turn your customers into raving fans with ReviewsOnMyWebsite review generation software.
What is Google Business Profile Optimization?
Google Business Profile listing optimization refers to the process of improving and maximizing the visibility and effectiveness of a business's profile on Google Business Profile (GBP) - a free online tool provided by Google to help businesses manage their online presence across Google, including search and maps.
Optimizing a business's GBP profile involves several steps, such as making sure the business's name, address, phone number, website, hours of operation, and services or products offered are correct and consistent.
It also means adding high-quality photos, videos, and customer reviews to boost the profile's credibility and draw in new customers.
Using GBP features like posts, Q&A, messaging, and insights to interact with customers, track the performance of the profile, and improve its rank in Google search results and maps is another way to optimize.
By optimizing a business's GBP profile, it can increase its visibility, attract more customers, and ultimately, boost its revenue and growth.
Why You Should Optimize Your Google Maps Listing
Optimizing any online platform is about accomplishing three vital objectives.
Increasing the number of visitors to the page.
Improving the quality of leads that visit those pages.
Finding a way to capture more conversions – whether it be more visits to your website, contact forms being filled out, or more visitors to your physical business location.
However, taking the time to build out a powerful and effective GBP is more complex and detailed than simply adding the right density of keywords.
Modern Google Maps or Business Profile optimization involves creating engaging and relevant content that creates a positive user experience. Google gives a lot of weight to how much their users and business owners interact with each other to improve their local search rankings.
To that end, there are multiple benefits associated with taking the time to optimize a Google Business Profile strategically and continually.
Benefit #1 – Improves Online Visibility & Credibility
By optimizing your listing, your business will appear higher in the Google Maps search results, making it more visible to potential customers who are searching for businesses like yours.
Also, a well-optimized listing with accurate information, photos, and customer reviews can help build trust and credibility with potential customers, making them more likely to choose your business over competitors.
Benefit #2 – Boosts Your Local Ranking
When you have a profile that includes relevant and detailed information about your business, a steady stream of user reviews from satisfied customers, and constant interaction from the business between the user reviews, you stand a higher chance that Google will reward you with improved local rankings.
Benefit #3 – Improve the Quality of Leads
A well-structured and optimized GBP platform can also improve the quality of leads that take time to visit your place of business.
More consumers are becoming attracted to brands and companies that take pride in the quality of their content, imagery, and engagement within their marketing platforms. This creates a highly motivated consumer.
Benefit #4 – Better Customer Engagement
Google Maps offers features like messaging and questions & answers that can help you engage with customers and provide them with the information they need to choose your business.
In the same way, Google Maps shows you how customers find and interact with your business. This lets you use data to improve your listing and your business strategy.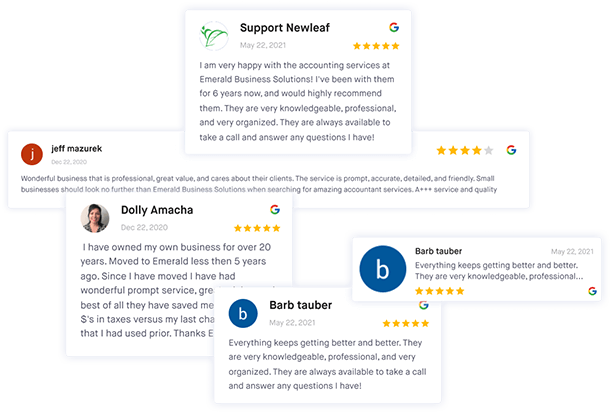 Leverage feedback and reviews to improve your online reputation
Get more online reviews and turn your customers into raving fans with ReviewsOnMyWebsite review generation software.
How to Optimize Google Business Profile: 5 Best Google Business Profile Optimization Practices
So, you've read the information above and would like to learn how to best optimize your Google Business Profile?
The good news is that these optimization best practices are quite effective, easy to follow, and don't require a significant investment from expert content creators or SEO strategies within your business description.
Here are five Google Business Profile best practices for optimizing your profile in 2023. If you follow these five simple steps, your search engine optimization for local relevant searches will see a significant boost.
1. Provide Accurate and Consistent Information
Google has made it quite clear: engagement with prospective customers on their platforms is their most important objective. And from their standpoint, this begins with accuracy and the quality of information that is associated with a local business.
As such, our first best practice for optimizing Google Business Profiles and Maps locations is to ensure that your business type and name, business address, business hours, phone number, and other information are consistent across all online platforms.
This includes your website, social media profiles, and local directories.
2. Add High-Resolution and Quality Imagery
Most online consumers don't read detailed paragraphs. They scan for key information or prefer to review images or videos to gather details about a new subject or business.
This is why our next best practice recommends adding high-quality photos and videos of your business and products/services to your business profile. Beyond the quality of the image itself, make sure to focus on the quality of your location.
So if you're going to add any images or videos, always ensure that they represent your company and brand in a positive manner.
3. Strategically Add Categories
When customers search for items online, they typically look for specific business category—such as a restaurant near me, or a dentist in the city where they live. When Google receives this information, they display results via Google Maps that fit the primary category.
As you're building a Google Business Profile, one of the key components is to add secondary categories that are relevant to your business. The important step that many businesses skip is ensuring that these categories are the same on ALL digital platforms that are indexed on Google.
This includes your websites, social media pages, landing pages, third-party review websites, and, of course, your Google Business Profile.
4. Use GBP Features
Google provides businesses with physical locations with several tools that permit them to connect with visitors to the massive search engine's Maps section. Once again, these tools are intended to improve communication between consumers and local businesses.
Some of these tools include Google Posts. This lets you use GBP as a social media platform and update your profile with new information about your business, local deals, events, new products, or services.
These posts can be optimized with keywords that support the categories and type of business offerings. Plus, if you have changes to your business, like unique holiday hours or new outdoor seating options, this is a great way of educating your primary business category searchers.
You can also interact with customers, give them information, and track how well your GBP page is doing with messages, Q&A, insights, and customer reviews.
5. Encourage Customer Business Reviews
Hopefully you're starting to see a pattern with the best practices we've listed so far. Everything focuses on details, improving the quality of your brand, and putting your customers first.
Once your page is optimized with quality content that is consistent and accurate, it's time to focus on the next optimization strategy – increasing the quality and number of consumer reviews.
Positive reviews can help build trust and attract new customers. However, the most important step is to reply to all reviews. This includes negative reviews as well.
Responding to reviews, both positive and negative, shows that you value customer feedback and are actively engaged in your business.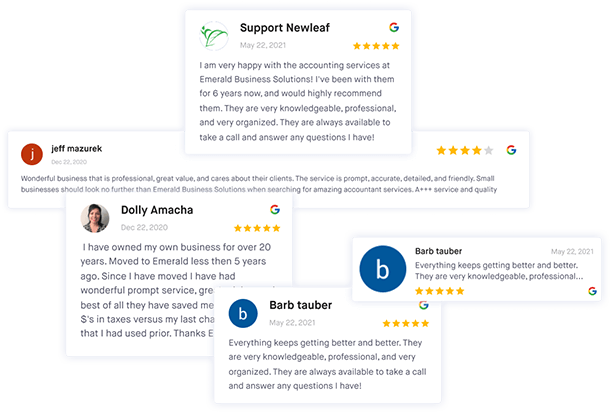 Leverage feedback and reviews to improve your online reputation
Get more online reviews and turn your customers into raving fans with ReviewsOnMyWebsite review generation software.
Key Takeaways on Google Business Profile Optimization
By following these best practices, you can optimize your Google Business Profile to improve visibility, attract more customers, and ultimately, grow your business. Organic search results in your local community will improve, and you'll see more qualified leads.
As we stated in the final best practice above, driving more positive reviews to your Google Business Profile is a vital component to an optimized profile.