In today's digital age, customer feedback and opinions can be found at the click of a button. And one of the most popular platforms for this is Yelp. Yelp reviews have become the go-to place for potential customers who want to learn more about a local business before deciding.
As a business owner, it's essential to understand Yelp reviews' impact on your bottom line and reputation. However, assuming that your customers are going to go out of their way to publish positive reviews on Yelp to benefit your local business would be a mistake.
Sometimes consumers need to be guided to online review websites. And like any other target marketing program, making it easy for satisfied customers to leave a positive Yelp review will net positive gains.
In this article, we'll talk about the pros and cons of Yelp reviews, how to improve your rating and get more customers, and how to manage your online presence.
Whether you're a seasoned business owner or just starting out, the information below will provide valuable insights and practical advice to help you succeed in the competitive world of online reviews.
What is Yelp used for?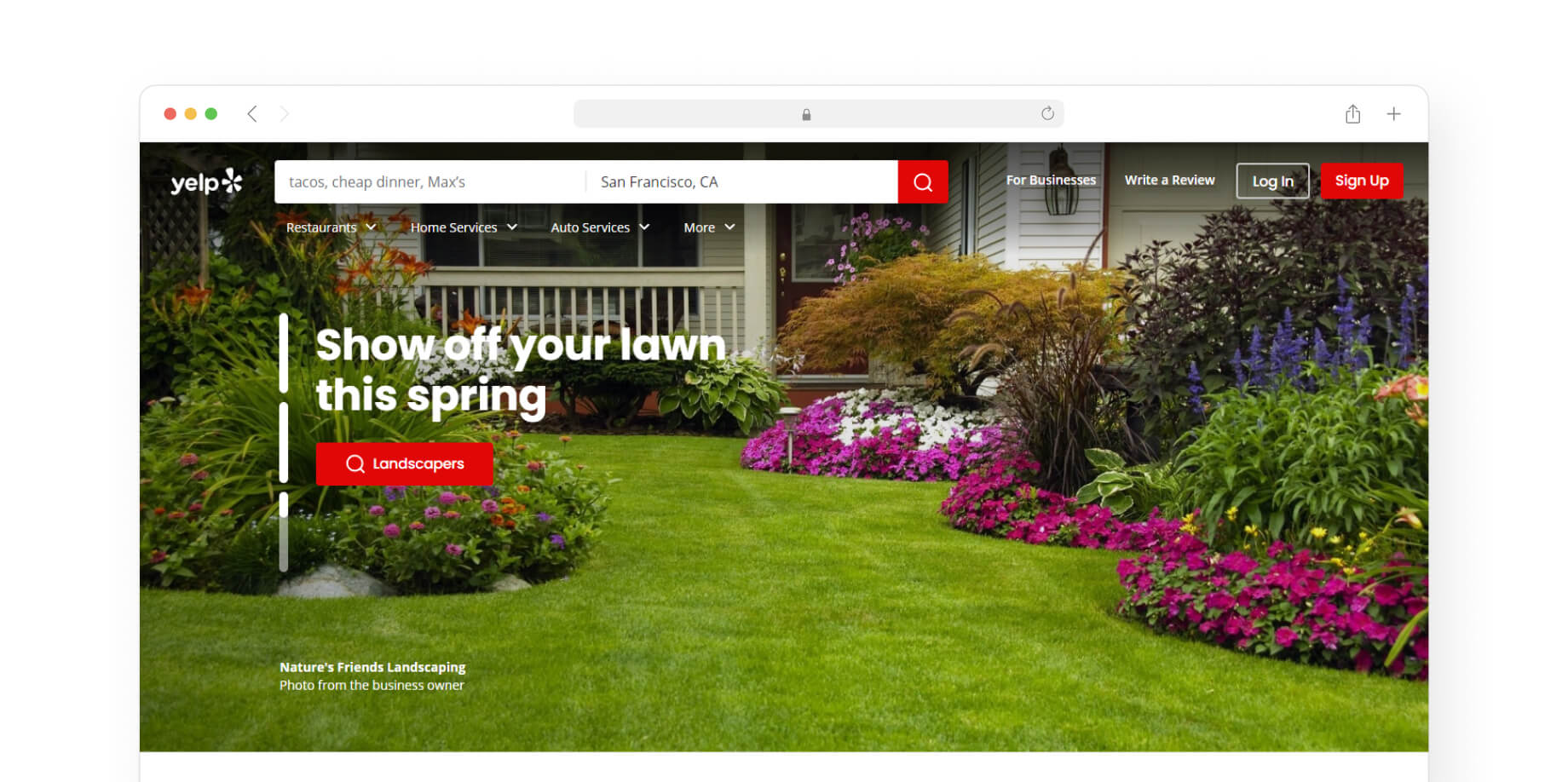 Yelp is a popular online platform that connects consumers with local businesses. It allows users to search for and discover local businesses, read reviews and ratings from other customers, write their own reviews, and share experiences.
Yelp's platform covers a wide range of business categories, including restaurants, bars, shops, and services, making it a go-to source for people looking for recommendations on where to go, what to do, and what to buy in their local area.
Yelp helps people find and rate local businesses. Still, it also gives business owners valuable information and tools to help them manage their online reputation and reach more customers.
How do Yelp ratings and reviews work?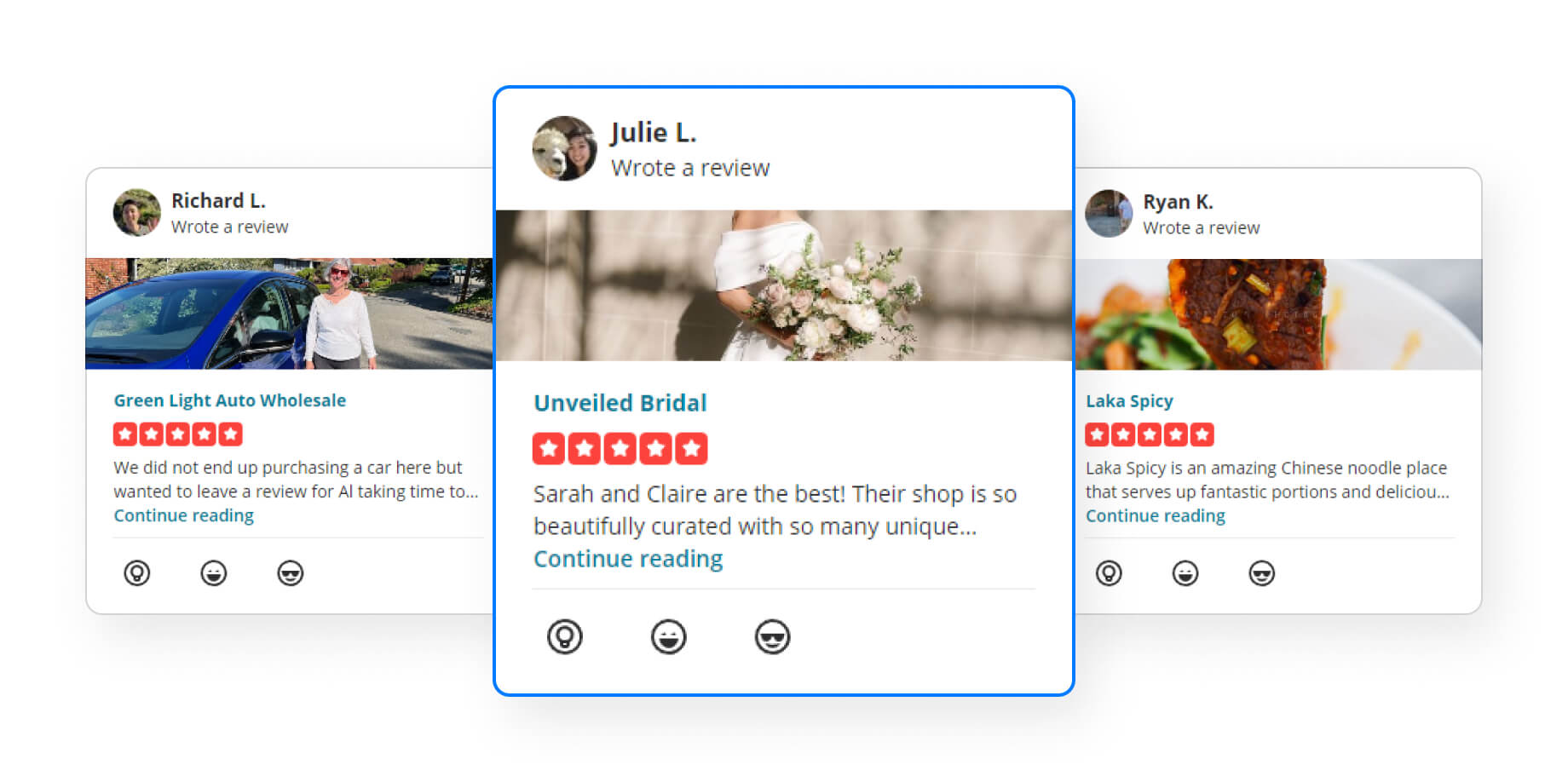 Yelp's ratings and reviews system work by allowing users to rate businesses on a scale of 1 to 5 stars and write a review about their experiences. These ratings and reviews are publicly visible on a business's Yelp page. They can be seen by anyone searching for that business on the platform.
Users who have made an account on Yelp can write reviews and rate businesses based on their experiences. Other users can also upvote or downvote reviews to show whether they agree or disagree with the reviewer.
This helps to provide a more accurate representation of a business's quality, as reviews with high numbers of upvotes are more likely to be seen as trustworthy.
By claiming their Yelp page, verifying their information, and responding to reviews, a business can improve its online reputation and connect with its customers.
Yelp uses several algorithms to determine which reviews are shown on a business's page, including factors such as the relevance of the review, the user's review history, and the overall reliability of the user's contributions.
Overall, the Yelp ratings and reviews system is meant to give customers a place to talk about their experiences and give businesses a way to connect with their customers and build their online reputation.
Yelp for business owners
Yelp is an excellent way for business owners to market, sell, and improve their businesses. As customers leave reviews, their valuable feedback can provide insights into their thoughts on how a business operates.
Yelp also gives businesses a place to talk to customers, answer questions, and respond to reviews. This can help build a loyal customer base and increase engagement. But it also allows businesses in a competitive market to review how other companies cater to the same consumer group.
One of the best things about Yelp is that it can also be an excellent tool for managing your reputation. Yelp is where business owners can keep track of their online reputation and respond to customer feedback. This can help build trust and credibility with potential customers.
Why are Yelp reviews important for businesses?
Overall, Yelp ratings and reviews are essential for businesses because they can influence what consumers decide, give them helpful feedback, improve their online reputation, make them more visible, affect how they rank in search engines and give them a place to advertise.
Let's explore the top 4 benefits that Yelp offers any local business owner.
Benefit #1 – Directly impacts customer decisions
When looking for a local business, Yelp reviews and ratings are a big part of how they decide. Positive reviews can make a business stand out and bring in new customers.
In contrast, negative reviews can make people not want to go there.
Benefit #2 – Provides direct customer feedback
Not all reviews on Yelp are going to be positive. In fact, direct consumer reviews populated on Yelp are likely to showcase some inefficiencies in a business's service.
Nonetheless, Yelp reviews provide valuable feedback and insights into what customers like and dislike about a business. This information can be used to improve the business and increase customer satisfaction.
Benefit #3 – Improves online reputation
Like all review sites, Yelp gives business owners a place to manage their online reputation and respond to customer feedback. As more positive reviews are collected and the business engages with users, it helps establish trust among new visitors to their Yelp business page.
Benefit #4 – Increases online visibility
Yelp is consistently ranked as one of the most popular online review sites. In fact, Yelp might be the most popular review site for local businesses in the service industry.
Due to the website's quality of reviews and its focus on local businesses provide business owners with an exceptional marketing tool to increase their visibility to future consumers.
How to get reviews on Yelp
Any local business that has claimed its Yelp business listing can start the process of getting reviews. Here are a few helpful tips for using Yelp and maximizing its potential.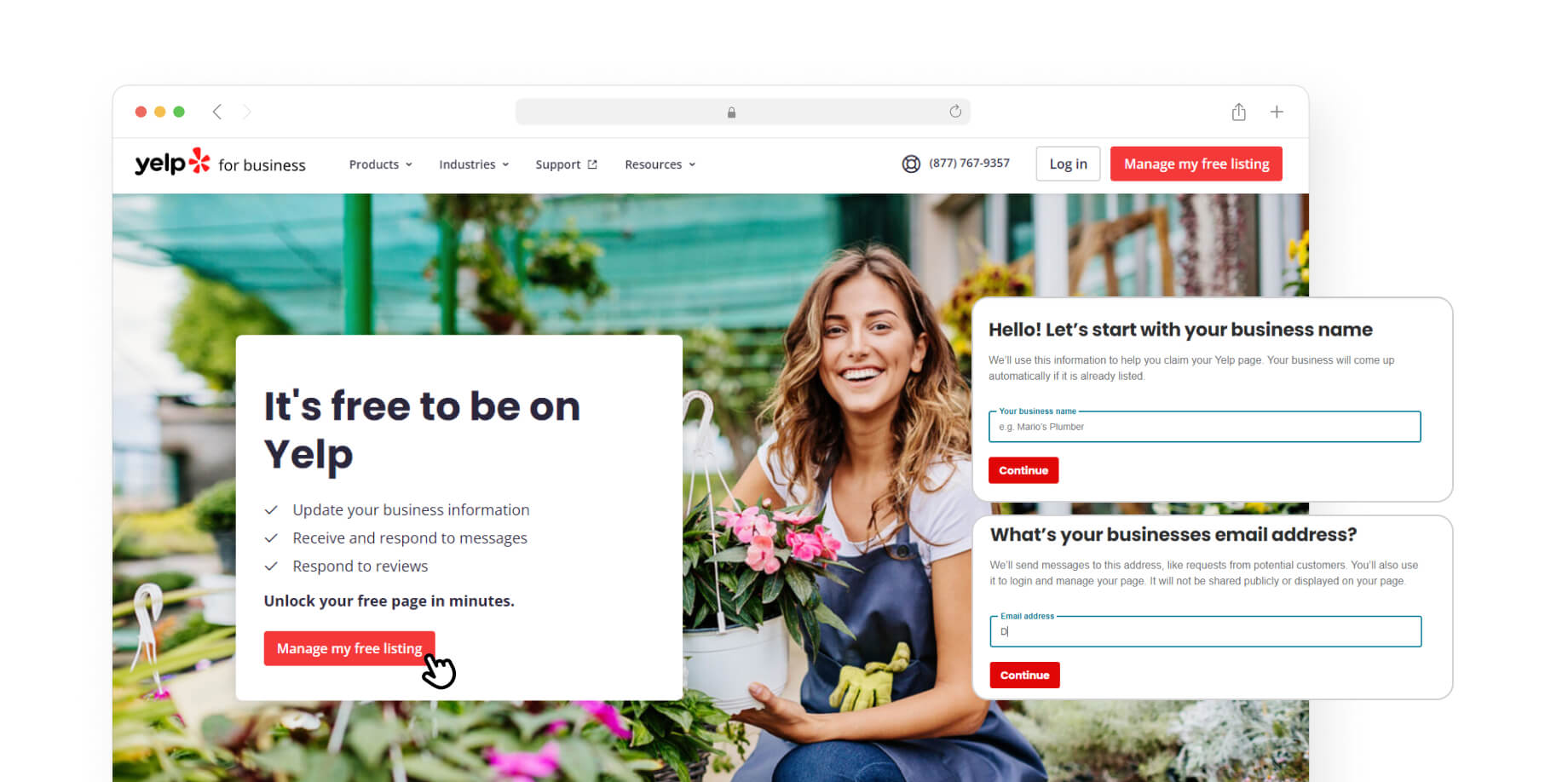 Step 1 – Establish and set up your Yelp business page
The first step is to claim your business on Yelp. When you claim your page, you can fill out your profile, add photos and videos, and interact with your customers.
Step 2 – Promote the Yelp listing
Once you've set up and claimed your listing, you can add it to different marketing tools such as emails, social media posts, and your website.
Step 3 – Ask your customers to write reviews
Encourage customers to review your business on Yelp. Provide them links directly to the review page or have them find it independently.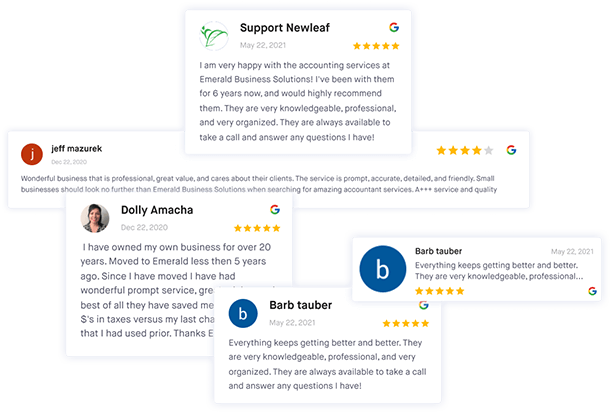 Leverage feedback and reviews to improve your online reputation
Get more online reviews and turn your customers into raving fans with ReviewsOnMyWebsite review generation software.
Step 4 – Reply to reviews
The next step is to reply to reviews and thank customers for taking the time to review your business. It helps to build trust and show potential customers that you are engaged.
Step 5 – Monitor the reviews
Keep an eye on the reviews regularly to respond quickly and take care of any problems or concerns as soon as possible. This will help maintain a positive online reputation for your business.
3 Successful Yelp review management tips
Having customers leave Yelp reviews is only the first step toward maximizing their effectiveness. To reap the full benefits of Yelp marketing, a company must be proactive in managing reviews and engaging with all customers who leave feedback.
Tip #1 – Display Yelp reviews on your website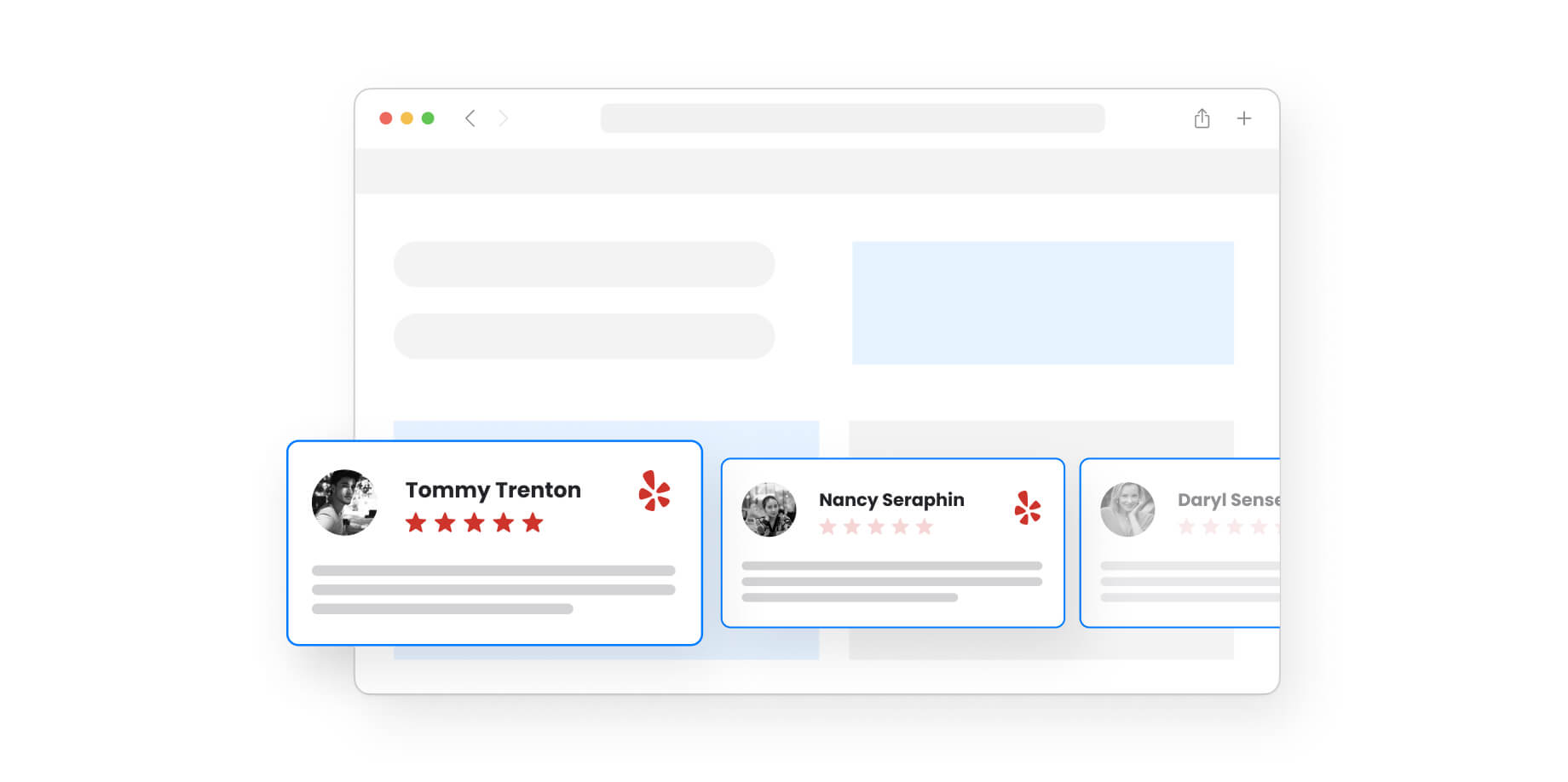 Show potential customers why your brand is the best choice for them. Easily embed and display your Yelp reviews with our user-friendly and customizable Yelp reviews widget to help build trust, drive sales, and enhance your online reputation.
Tip #2 – Monitor negative reviews carefully
Negative reviews can hurt a business's reputation in a big way, so it's essential to keep an eye on them and respond quickly to any customer complaints. It's also a good idea to keep an eye out for any reviews that may be fake or malicious.
Tip #3 – Utilize the Yelp for Business Owners tool
Yelp has a tool called Yelp for Business Owners that helps business owners keep track of their reviews and talk to customers. The tool lets businesses respond directly to reviews, add photos or videos, and look at analytics.
How to leave a Yelp review as a customer
For customers, leaving a Yelp review is an easy process. Like all review websites, it's smart for users to review content guidelines before leaving customer reviews. Here are the steps to follow:
Step 1 – Log in or create a Yelp account
To leave a review on Yelp, you must first create an account. This can be done by logging in with your existing social media accounts or creating a new one using your email address.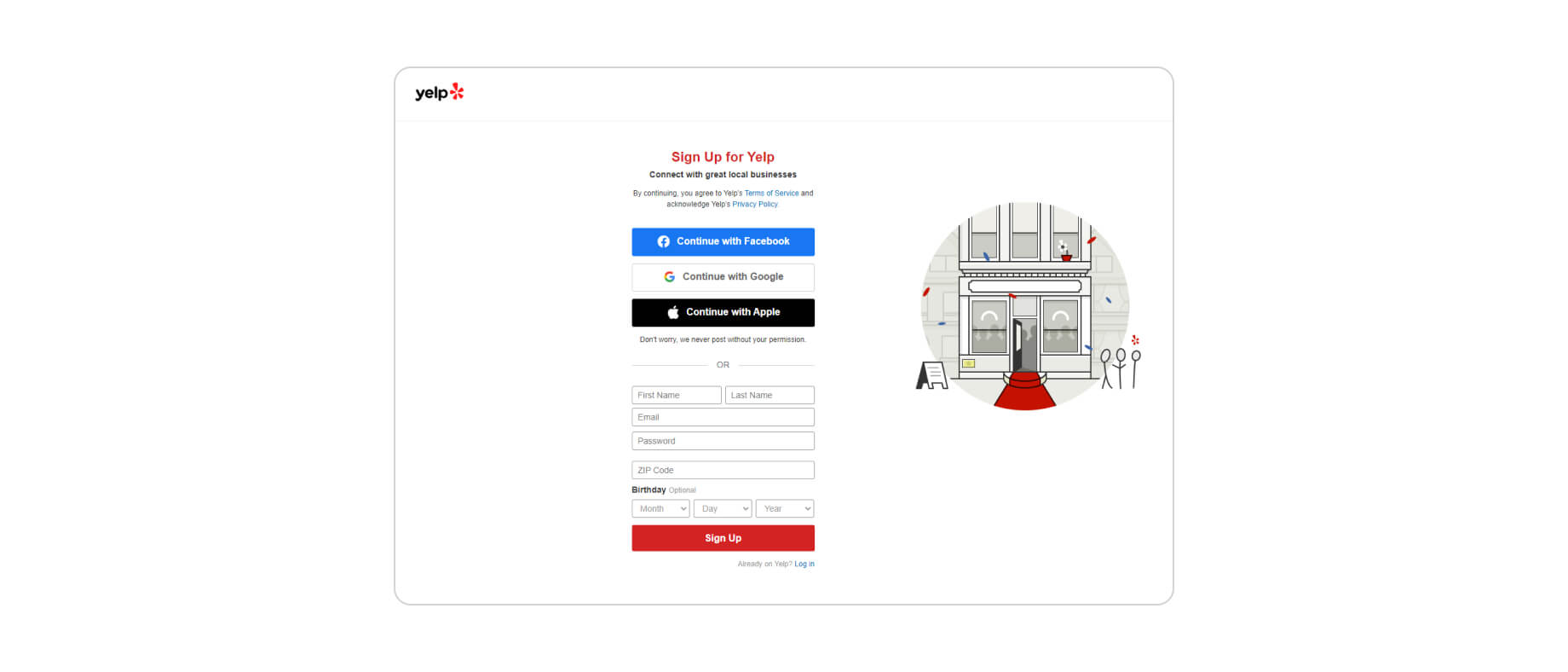 Step 2 – Search for the business
Once you have created an account, search for the business or establishment you want to review. Yelp users can also check-in before leaving your star reviews.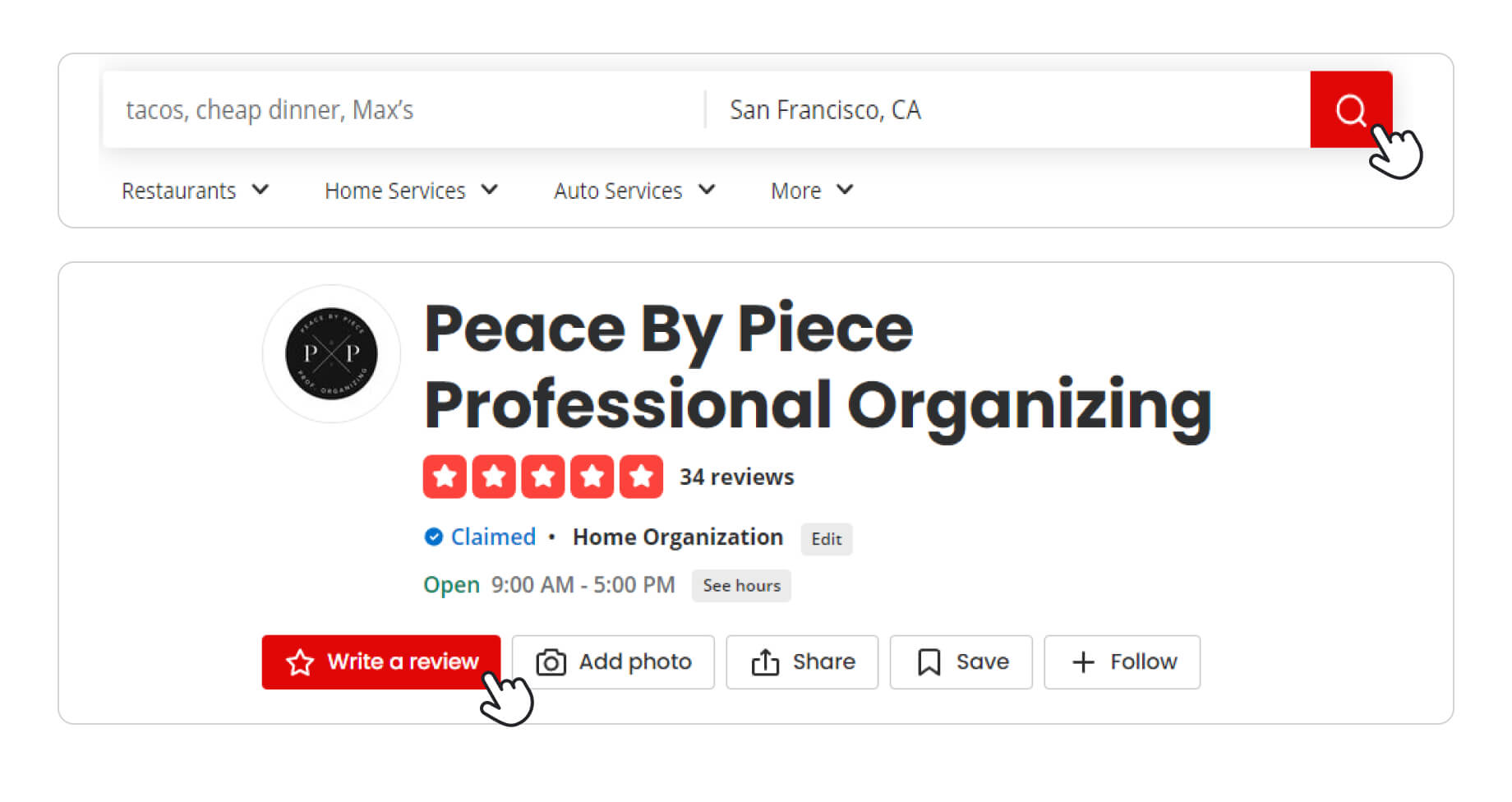 Step 3 – Write a review
Write your review. Be sure to be honest and provide as much detail as possible. The more detailed your review is, the more helpful it will be to other customers.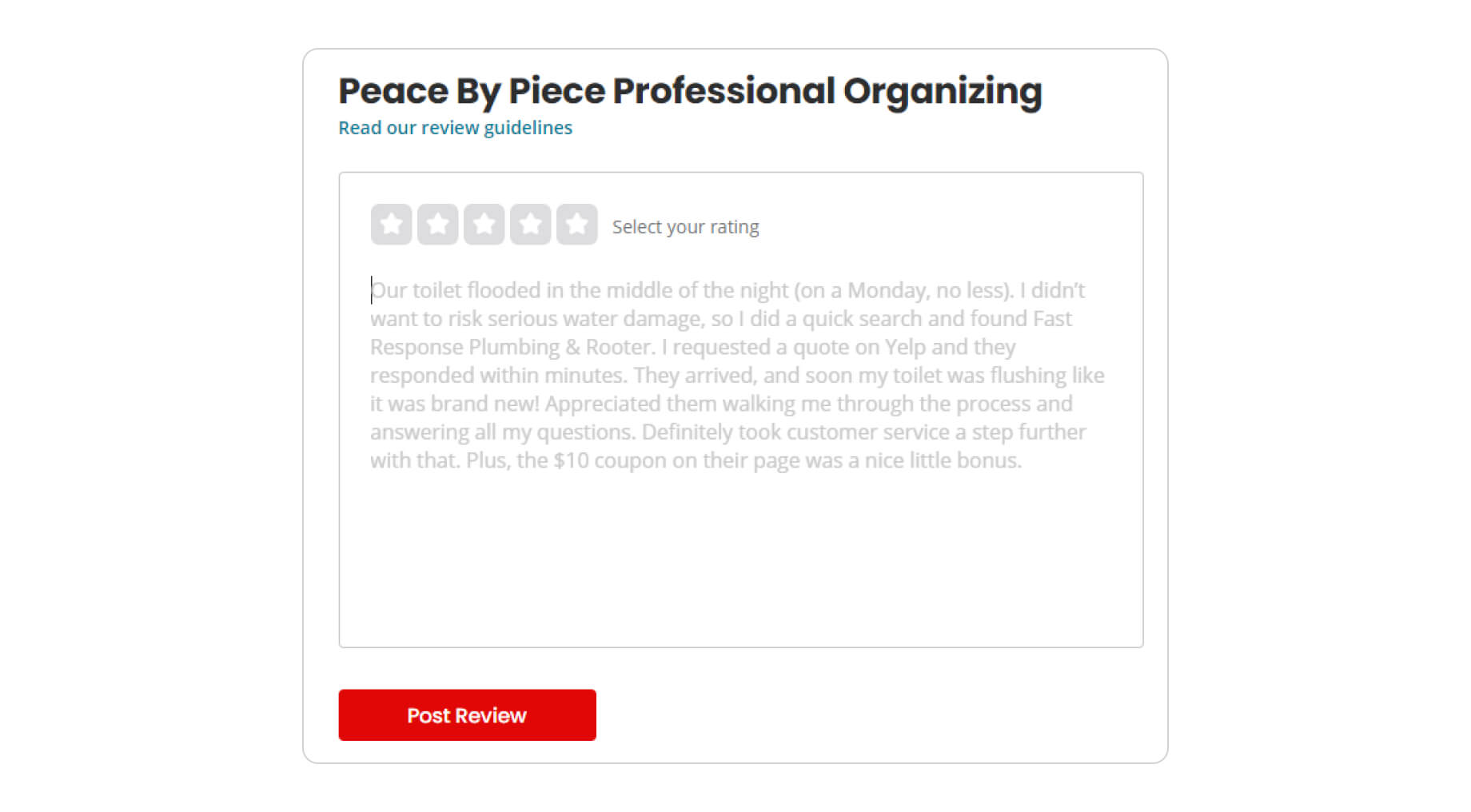 Step 4 – Add photos and videos
You can also add photos and videos to your review, which can help give other customers a more accurate portrayal of the business or establishment you visited.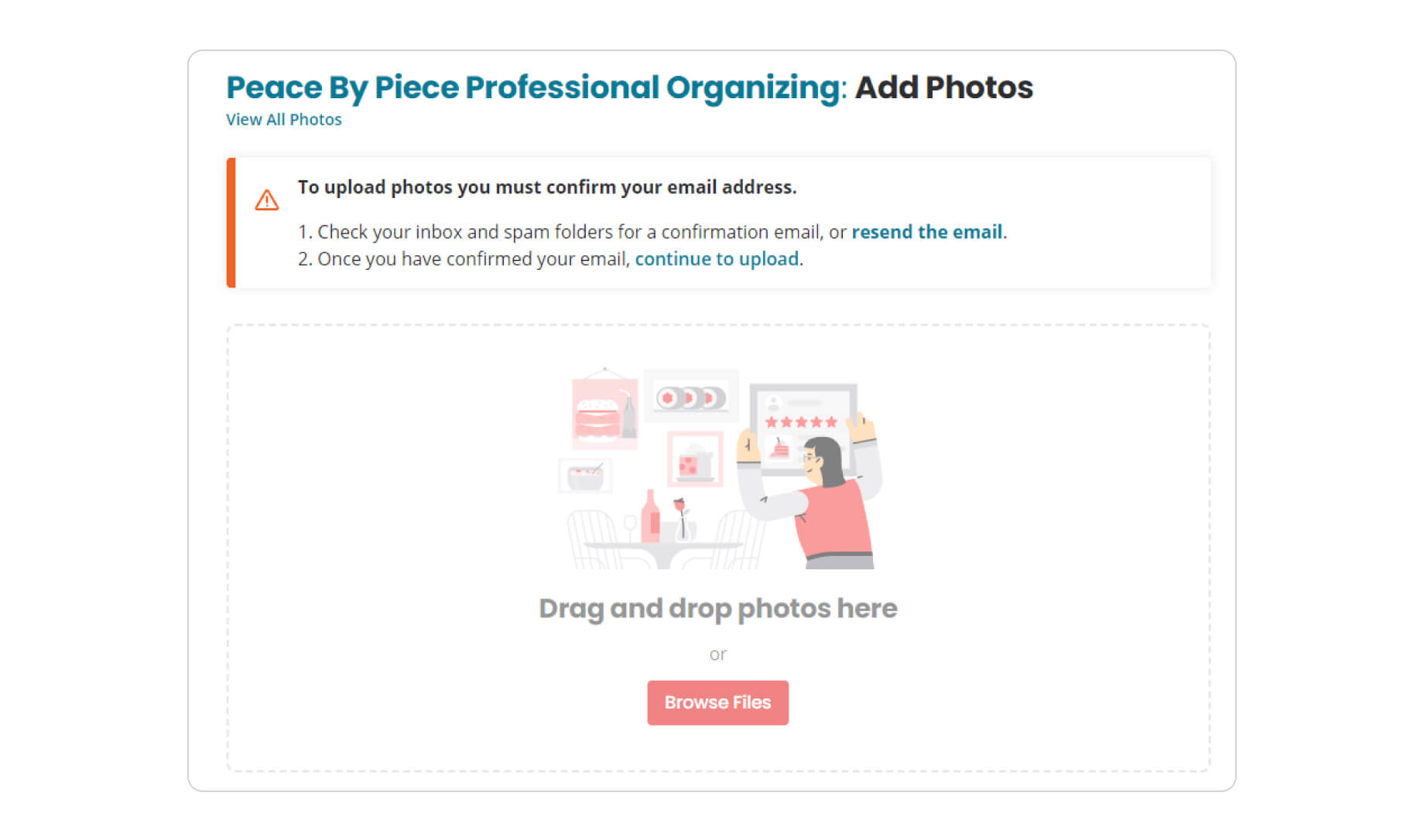 Step 5 – Submit your review
Once you have completed your review, submit it by clicking on the "Submit" button. You can also edit or delete your review at any time.
Boost your Yelp ratings with ReviewsOnMyWebsite
The reviews that customers leave on your own website can be a great way to boost your Yelp ratings. The more positive reviews you have on your website and Yelp, the better chance you have of increasing your business's star rating.
Not only will this give potential customers an accurate picture of your business, but it will also show the Yelp algorithm that your business is active and engaged.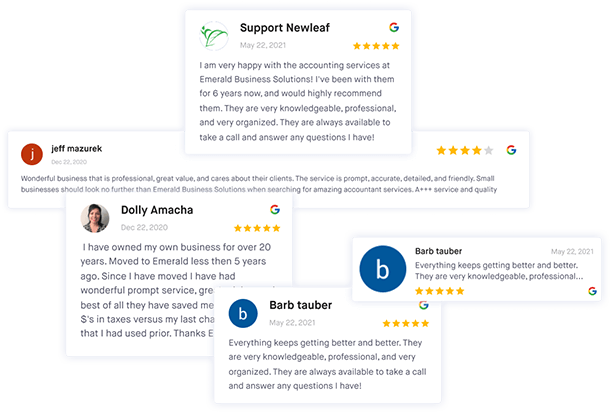 Leverage feedback and reviews to improve your online reputation
Get more online reviews and turn your customers into raving fans with ReviewsOnMyWebsite review generation software.
Key takeaways
As you think about starting or tweaking an online reputation management program for 2023, it's essential to figure out which platforms will work best for your business. While Yelp is still quite relevant in 2023, it's best suited for local businesses in the service industries.
But it can still be a very effective way to market for people who have physical stores.
When you're using Yelp, make sure to remember these key points.
Establish a schedule to review and respond to Yelp reviews.
Monitor negative reviews carefully and address any customer issues promptly.
Use the Yelp for Business Owners Tool to keep track of reviews and talk to your customers.
Ask your customers to leave detailed reviews using ReviewsOnMyWebsite's automated SMS and email review request functionality.
If you follow these simple rules, you'll be able to get the most out of your Yelp reviews, boost customer trust, and bring in more business.
Frequently asked questions
How do I see Yelp reviews?
Yelp makes it easy for users and business owners to see reviews published by others. To view Yelp reviews, search for the business or establishment you would like to review on the Yelp website. You can also download their mobile app and use it to access reviews. Managers of a business can go to their dashboard and look at the ratings and comments made by users right from that platform.
Can you report Yelp reviews?
Yes, it is possible to report Yelp reviews if they are fake or contain offensive language. Go to the review page and click on the "Report" button next to the comment. You can also contact Yelp's customer service team if you need more help with a review or user account. However, the review must violate their terms of service to be considered for removal.
How to add business to Yelp?
To add your business to Yelp, go to their website and click on the "Add Your Business" button. Follow the prompts and fill out all the necessary information. Once you have completed the form, submit it for review by Yelp's team and wait for a response.
It can take several days for your business listing to be approved. Once it has been accepted, you'll be able to manage and respond to reviews like any other Yelp business.
How to leave a Yelp review without an account?
Leaving a Yelp review without an account is possible if you have been sent an invitation link. Open the message and click on the link directly to the review page.
Alternatively, you can search for the business or establishment in question, then select "Write a Review" from the menu options. Follow the prompts and fill out the required fields. You'll need to input an email address, but you won't have to create a Yelp account to leave feedback.
Why isn't my review showing on Yelp?
A review can take 24 hours to appear on Yelp after it has been posted. Contact customer support if you have waited longer than that and your review still needs to show. They can investigate what's happening and help you publish your review.
How to remove Yelp reviews?
A user can't delete or remove their own reviews from Yelp.
Small business owners can report bad reviews and ask them to be taken down, but this only works if the review breaks Yelp's rules. It is also up to Yelp's discretion whether the review is taken down. Many moderators review Yelp written reviews - especially by first time users. This helps to reduce the number of fake reviews of users who never visited the business in person.
How to respond to reviews on Yelp?
When responding to reviews on Yelp, remain professional and courteous. Don't try to argue with the reviewer or sound defensive; instead, focus on solving the customer's problem.
Business owners should thank customers for their feedback and offer solutions if possible. If the review is good, make sure to thank the reviewer sincerely.
By understanding how Yelp works and following these simple tips, you'll be able to get the most out of this powerful review platform in 2023.
Is it illegal to ask for Yelp reviews?
In some countries, it is illegal to ask for Yelp reviews. In the United States, however, businesses can ask customers to leave a review on Yelp or other similar sites if they don't offer financial incentives in exchange for the positive feedback.
Check the laws in your country before asking anyone to write a review on your Yelp business page.
Are Yelp reviews reliable? What percentage of Yelp reviews are fake?
Yelp reviews are generally reliable, although some may be fake or biased. A recent study shows that only about 10% of Yelp reviews are fake reviews. This often leads people new to the Yelp community into thinking that Yelp is a scam. But, that's far from true.
Other studies have suggested that the percentage of fake Yelpers is even lower. To ensure that you get an accurate picture of a business on Yelp, compare multiple user reviews, and look for patterns in customer feedback.