Creating a great customer experience starts with the first interaction customers have with your business — but it doesn't end when they walk out the door. When a customer takes the time to leave a review, especially a positive review, your reaction can go a long way toward improving the customer experience and sense of connection to your brand. Check out our positive review response examples, including how to answer 5-start reviews and how to appreciate feedback from happy customers.
Why Should You Respond to Good Reviews?
You may already be familiar with the advice that you should respond to negative reviews to help improve customer satisfaction. It's just as important, however, that you respond to good review comments. Positive feedback responses offer a number of advantages.
1. Your Response Shows That You Appreciate the Customer's Time and Effort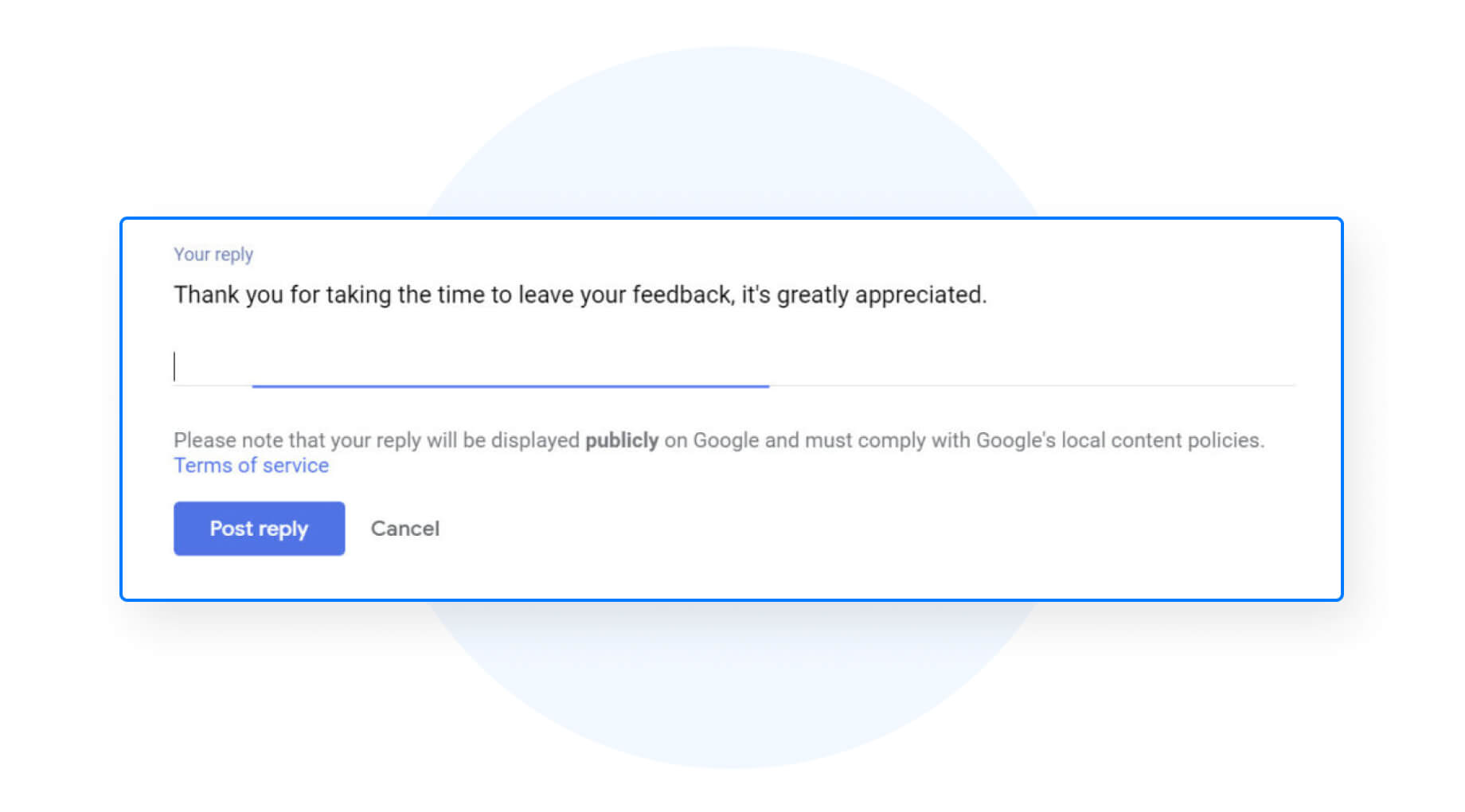 When you respond to customer feedback, you show that your brand appreciates the time and effort that goes into providing a review. Online reviews are often more complicated to leave than you might expect. Customers have to locate your business page, compose their messages, and share their experiences.
Positive feedback responses help show customers that you appreciate the effort they put in.
2. Your Response Can Encourage Customers to Come Back to Visit Your Business in the Future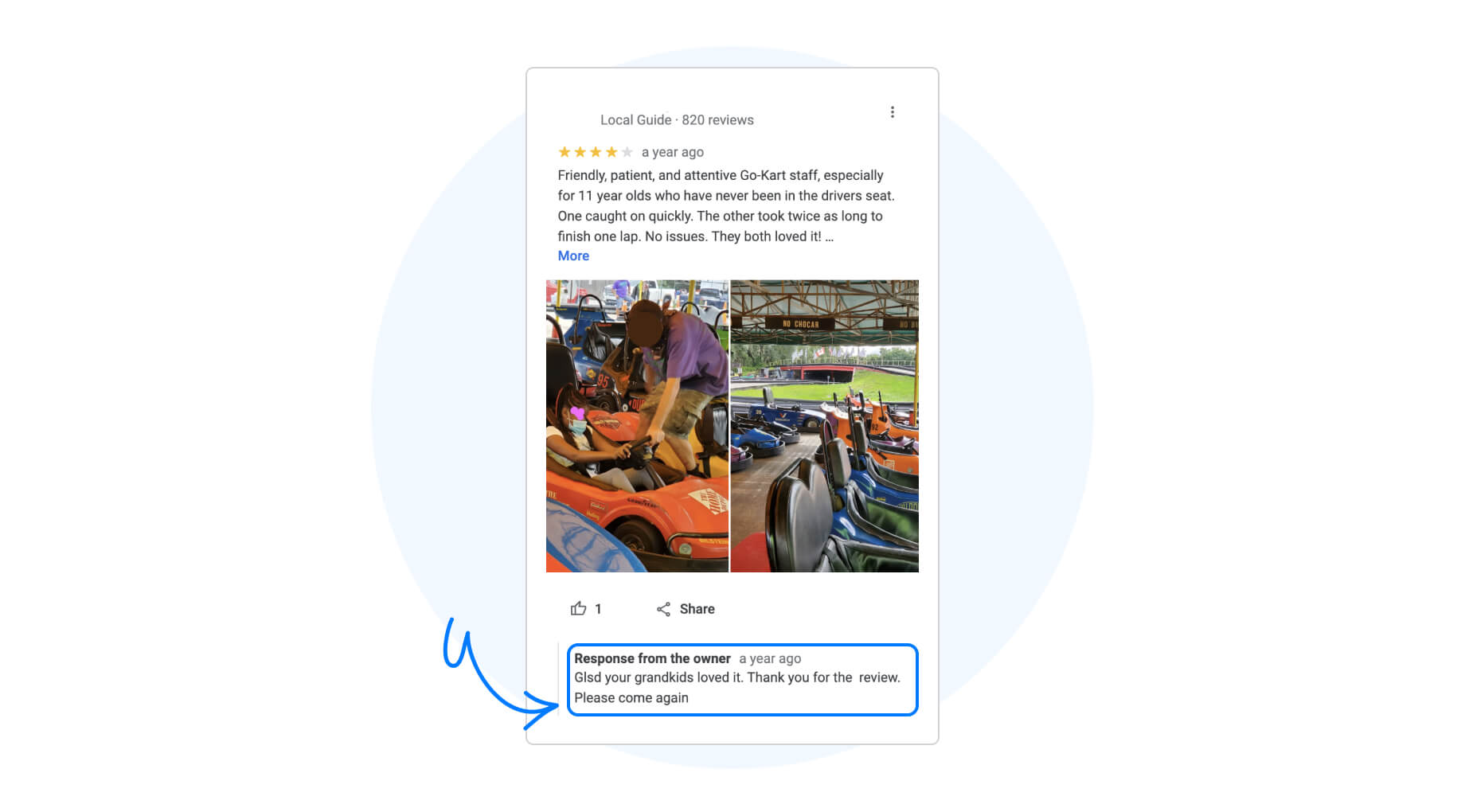 Customers want to know that businesses appreciate them. They don't want to be just one more in the crowd of people coming through your door.
Instead, they want to know that you appreciate them and that they mean something to you. When they feel appreciated, customers will associate that positive feeling with your business, which may make them more likely to return to your business in the future.
3. Your Response to Positive Customer Feedback Can Help Encourage New Customers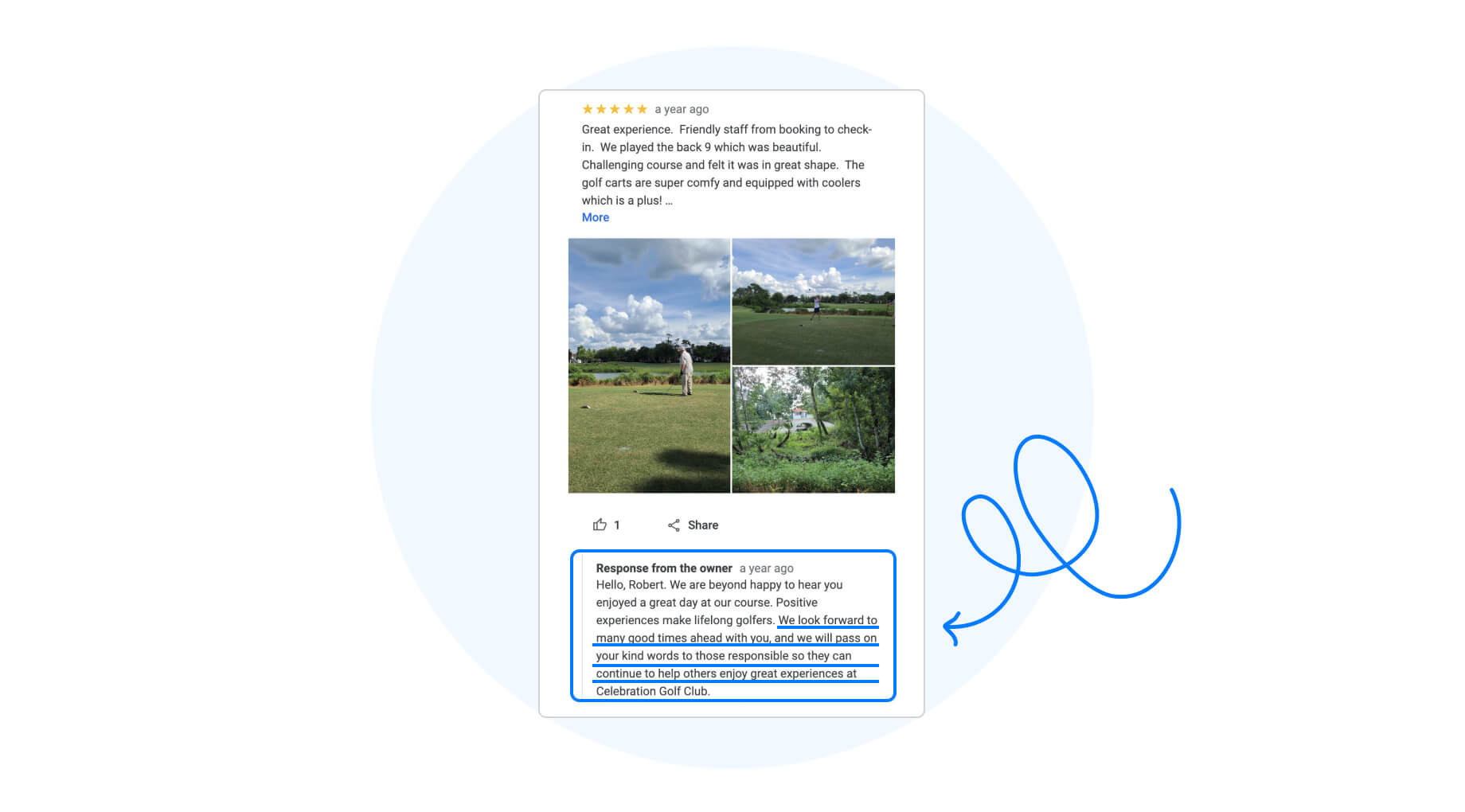 Many potential customers will take a look at online reviews before they visit a business. Not only are they looking for what others have had to say about your business, but they're also looking at your responses. Positive feedback from your business after a great review can help encourage customers to trust what your brand has to offer.
4. Positive Reviews Can Help Act As an Advertisement for Your Business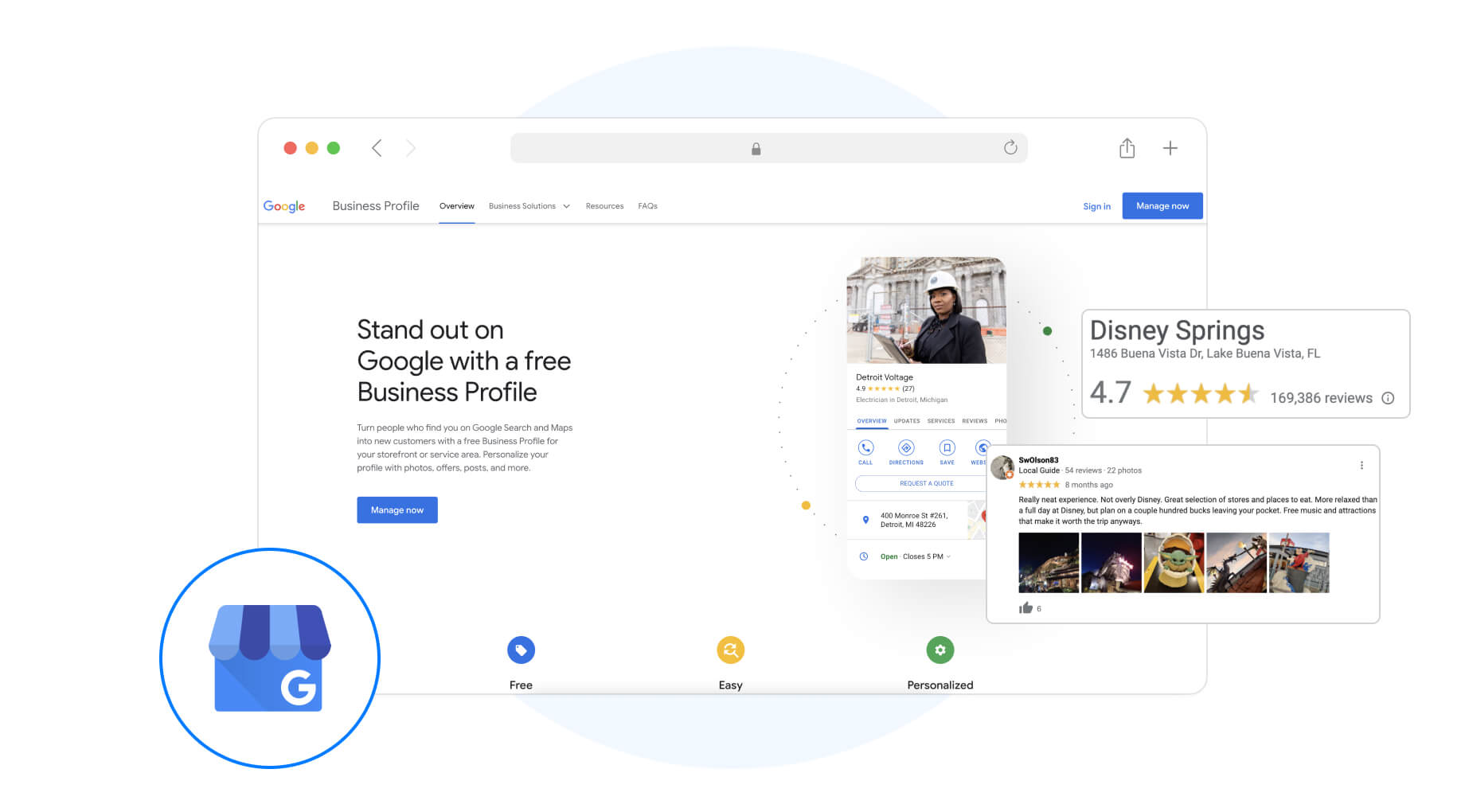 Positive reviews are free advertising bundled up in a convenient package. In many cases, potential customers will deliberately look for reviews before choosing to work with a specific business. In other cases, activity on your Google My Business page can help raise your search ranking.
Related Content: Review Management Software
How to Respond to Positive Reviews
While responding to a customer's kind words is important, figuring out how to respond to a positive review is essential. If you're looking for strategies for how to respond to a good review, consider these tips.
1. Start by Thanking the Customer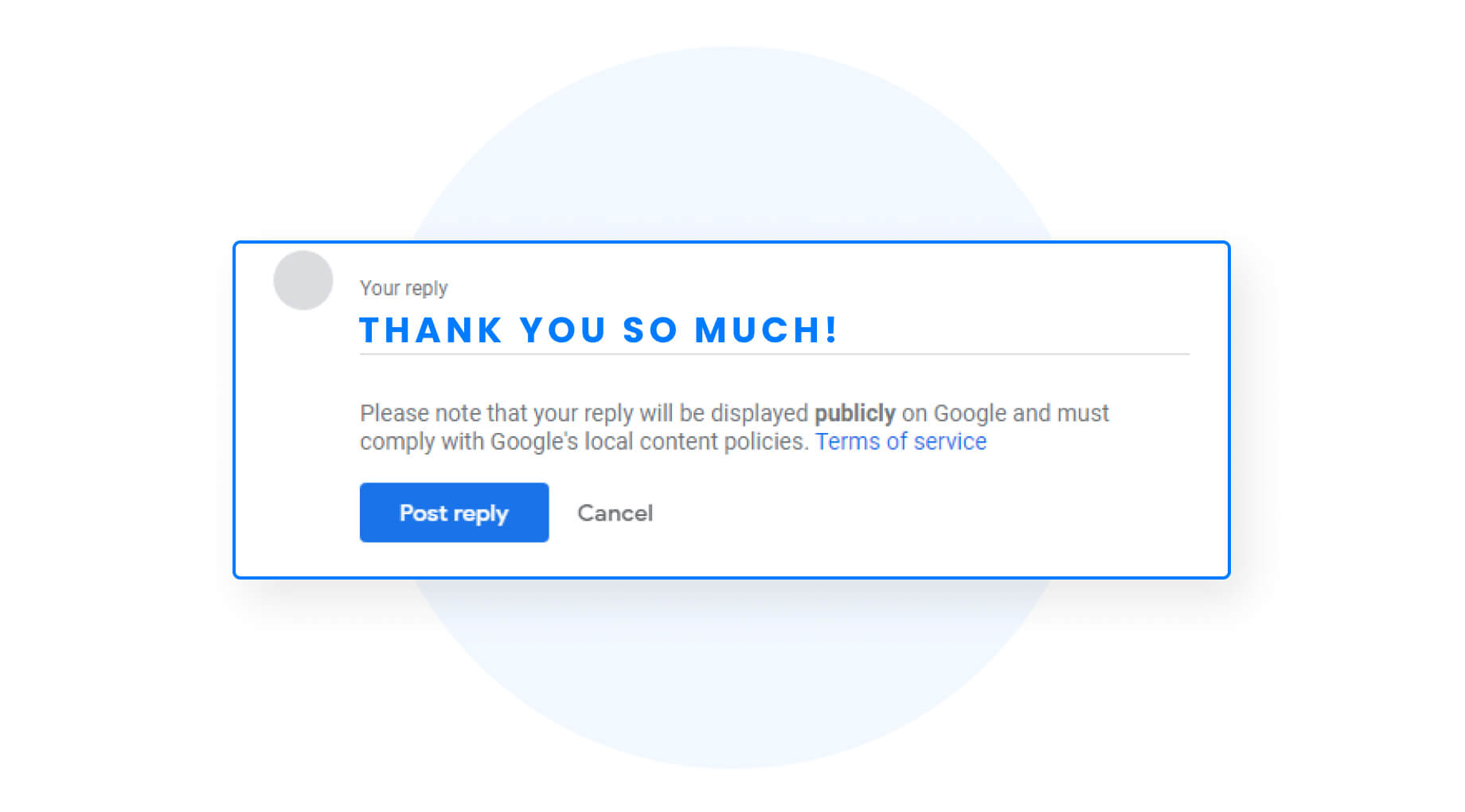 Open your positive review response examples with a statement of gratitude. Customers are much more likely to leave negative feedback than positive reviews. A high star rating from a customer means that they enjoyed their experience with your business so much that they took to a review site, social media, or other pages to specifically share their experience. Let them know that you appreciate their time and that you're glad that they had a great experience.
2. Show a Personal Connection in Your Response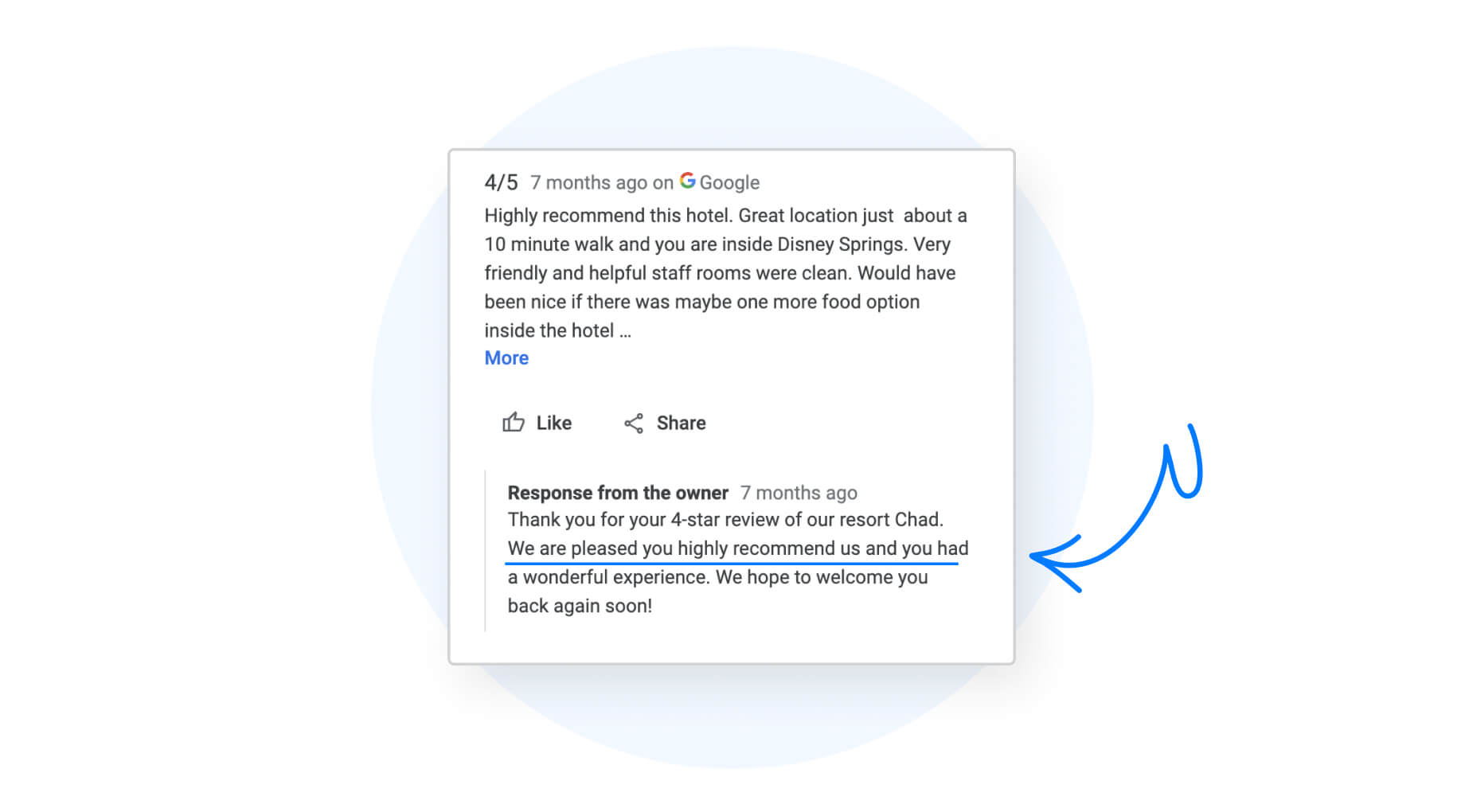 While you can certainly use review response examples templates for your standard positive review response, you should always personalize your response examples to the specific customer. You may want to include things like:
The customer's name
The company name
Your position within the company (business owner, manager, etc)
Specific notes about the customer's experience, especially if they mentioned those elements in their review
A personalized response helps enhance the sense of connection customers feel to your brand and may actually help increase overall customer loyalty. Even just using the reviewer's name can increase that sense of connection. Take the extra time to make it obvious that you genuinely read the review and cared about what customers have to say. Did they interact with a specific employee and remember the employee's name? You should show them the same courtesy. Remember, positive review responses, unlike negative review responses, are less about reputation management and more about connecting with your customers.
3. Keep It About the Customer, Not the Keywords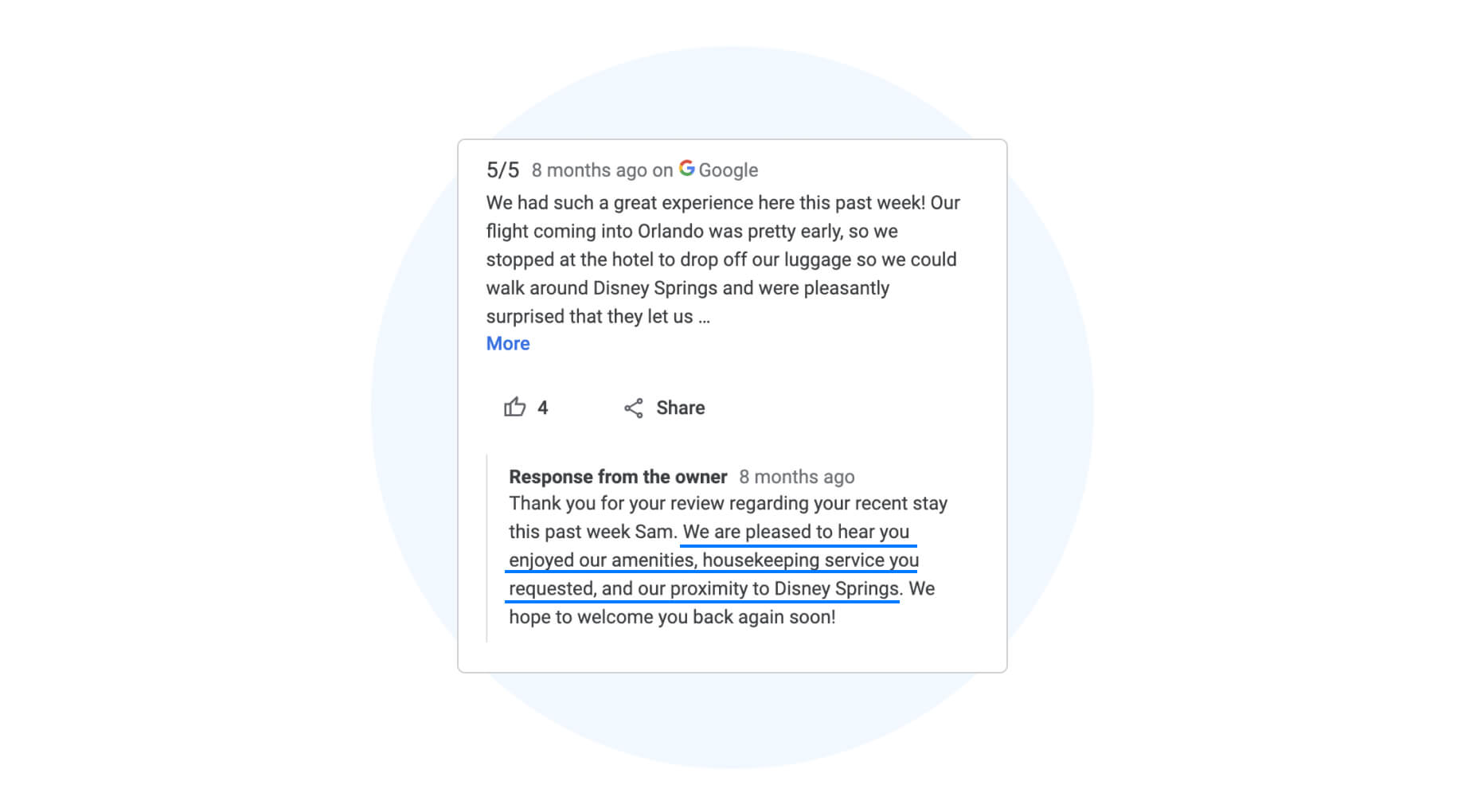 While positive reviews can help with SEO and make you more visible to the average search engine, you don't want to stuff keywords into your response examples as customer testimonials. You can include things like contact information for your customer service team, including a phone number for your customer service team, but you should not spend your review response examples talking up your business, your latest products, or your newest changes.
4. Choose the Reviews You Respond to With Care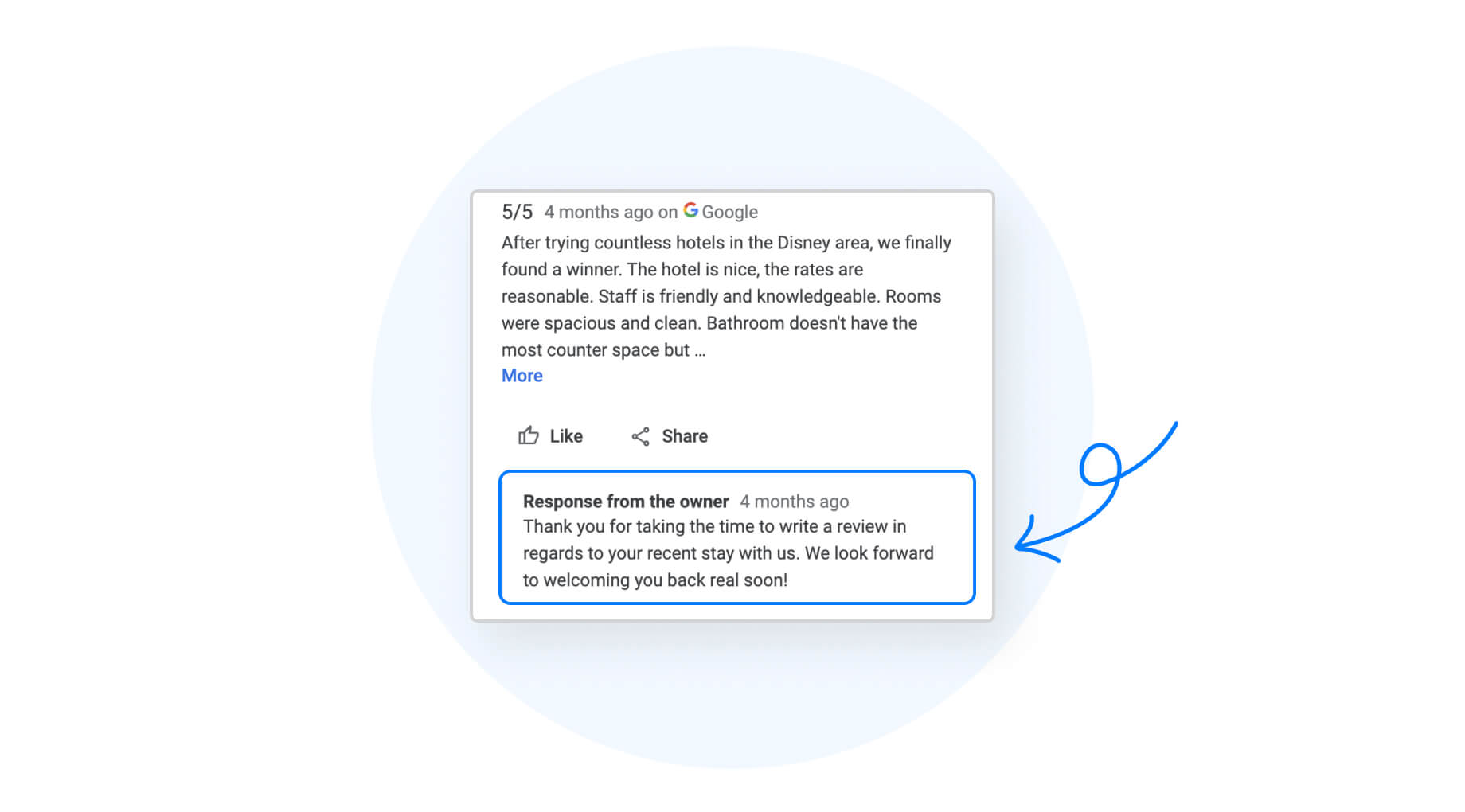 As your online presence grows, particularly as you develop a reputation for responding to your reviews, you may find that you generate an overall higher volume of reviews: positive experiences, bad reviews, and everything in between. You do not have to respond to every review! While answering customers who have had a negative experience with your brand may give you a chance to make things right, you may not need to respond to customers who are simply impossible to please. Likewise, you do not have to respond to every positive review of your product/service. Instead, choose the reviews that most need a response.
Is the original review very enthusiastic? That may be the one you want to respond to. Have you received several new reviews after a period when your customers didn't seem particularly engaged? You may want to spend more time responding. On the other hand, if you receive one-sentence reviews that don't call out anything in particular that your business actually did well, you may not want to engage with those reviewers.
5. Consider Offering Incentives to Customers Who Are Very Happy With Your Brand
When you have a customer who is disappointed with your brand or who has had a negative experience with your business, you may offer incentives like discounts or free items to help encourage them to come back and give your brand a second shot. Positive reviews, on the other hand, often receive little more than a "thanks" from the company.
As you consider how to respond to good reviews, think about breaking that trend by offering incentives to customers who provide positive reviews of your brand. Not only will it help increase that customer's loyalty to your brand, but it may also help encourage future customers to leave reviews as they recognize that your brand goes the extra mile to appreciate them.
Responding to Positive Reviews: Examples
How to respond to positive reviews: examples of how to respond to positive reviews in a constructive way that your entire team can use to inform their responses to online reviews. Use these examples of positive review responses to get a better idea of how to respond to your customers when they have a great experience with your brand.
Example 1
The Review:
My friends and I had a great time at the Italian restaurant last night. We ordered the Mushroom Carbonara are were thrilled with the taste. We also got great service from our waitress, Kathy.

Amber
The Response:
Hi, Amber! Thanks for sharing your experience with us. We're so glad you and your friends enjoyed your meal since we strive to offer every customer our best. The Mushroom Carbonara is our chef's favorite! Kathy is one of our best servers, so we look forward to passing your feedback along to her!
What Makes This Example a Good Response
There are several elements that make Example 1 a good response.
It's personalized: it uses the customer's name and references the meal she noted in her review as well as sharing new information (that it's one of the chef's favorite dishes as well as the waitress she mentioned by name.
It thanks the customer for her time and effort.
It acknowledges the effort that the server put in, too.
Example 2
The Review:
Jeff and Matt at Furniture Store are amazing! We went in with a very clear idea of what we wanted, and we walked out with exactly what we were looking for. They provided all the information we needed about the different brands, how the sofa and loveseat would fit into our living room, and even how we can help protect the furniture and extend its life around our dogs. Thanks for a great experience!

John and Rebecca
The Response:
Hey, John and Rebecca! Thank you for your positive feedback about your experience when you came in for your living room set. We hope your sofa and loveseat continue to work great for your family for years to come. In case you decide to upgrade the rest of your living room, we'd like to offer you a 10% off coupon for your next major furniture purchase.

Jeff and Matt
What Makes This Example a Good Response
Like the first example, Example 2 is personalized and references both the salespeople named in the review and the specific pieces of furniture that the couple mentioned. It also provides an extra incentive for the customer to come back: a coupon code that will help increase their savings and allow them to make a future furniture purchase more easily.
Example 3
The Review:
I had a great experience at the Local Clothing Store when I went prom dress shopping with my daughter. She has had a very hard time finding a dress, but the salespeople at the Local Clothing Store paid a lot of attention to her and were really invested in helping her find the right dress for her prom. I can't recommend them enough!

Anne
The Response:
Thank you for the review, Anne! We're so glad that your daughter had a great dress shopping experience. At Local Clothing Store, we aim to create a positive environment for all our customers as they search for the perfect outfit or dress. We hope her prom is just as great!
What Makes This Example a Good Response
In this example of a positive review response, you'll see several clear elements that make it a good response to the online review. It's personalized, including good wishes for the daughter. It goes back to the store's commitment to excellence and its values, which could be key to some readers. It is also thanks to the reviewer for taking the time to put in a positive review. Good review responses incorporate some or all of these elements.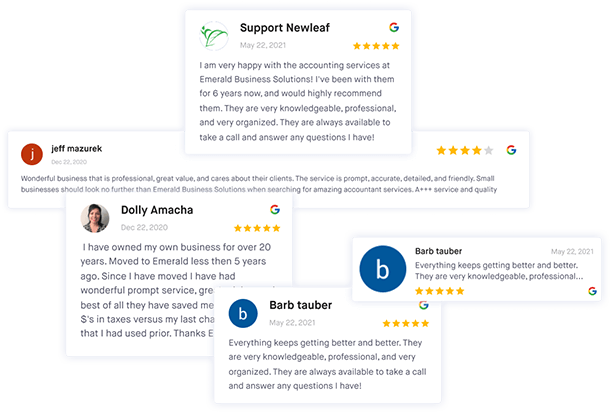 Leverage feedback and reviews to improve your online reputation
Get more online reviews and turn your customers into raving fans with ReviewsOnMyWebsite review generation software.
Customizable Positive Review Response Templates
Need a template that will help you respond to positive reviews of your business? You can try some of these ideas for positive review response examples or customize your own good review responses based on these elements.
Template 1
Hi, [reviewer]! Thank you for your review. We're so glad you had a good experience with [X, Y, and/or Z]. At [your business], we strive to [X], and we're happy to see that our customers see that reflected in the service they receive.
Template 2
Hey, [reviewer]. We appreciate you taking the time to leave a review since we take all feedback seriously as we grow our business. At [business], we strive to provide a high-value experience for our guests, and we're glad to see that your experience reflected it. [Tidbit about the specific piece your guest appreciated.]
Template 3
Thank you for your review, [reviewer]! I'm happy to hear that you had a great experience with [X, as mentioned in the review]. We hope you'll come back soon and enjoy a [reward] on us!
Key Takeaways From Positive Review Response Examples
Responding to reviews doesn't have to be hard—and it is a critical part of the online review management process. By responding to your positive reviews as well as the negative experiences your customers have, you can show your appreciation for those great customers who help keep your business running.
Keep your reviews simple, make them personal, and keep them about the customer, and you'll often find that you're better able to respond to positive reviews. If you're struggling to figure out how to answer, our positive review response examples can help you enhance your online reputation and even bring in more customer reviews.