In the digital age we live in now, it's important for businesses to have a strong online presence. Having the right tools in place can make all the difference, and establishing a Google Business Profile should be at the top of your priority list.
This powerful tool lets businesses show important information like their address, phone number, hours of operation, and photos to potential customers in their area who are looking for products or services. It also serves as a landing page to link your business address with Google Ads and other target marketing efforts.
Whether you're a small business owner just getting started or a seasoned marketer looking to improve local search strategy for larger businesses, this guide will provide you with the information you need to succeed with your Google business listing.
What is Google Business Profile?
It's quite possible that you know how to create a Google Business page. However, there have been some changes in the last year that you should be aware of.
Google Business Profile (formerly Google My Business) is a tool that allows small and medium-sized businesses (as well as non-profits) to promote their company information on Google Search and Maps.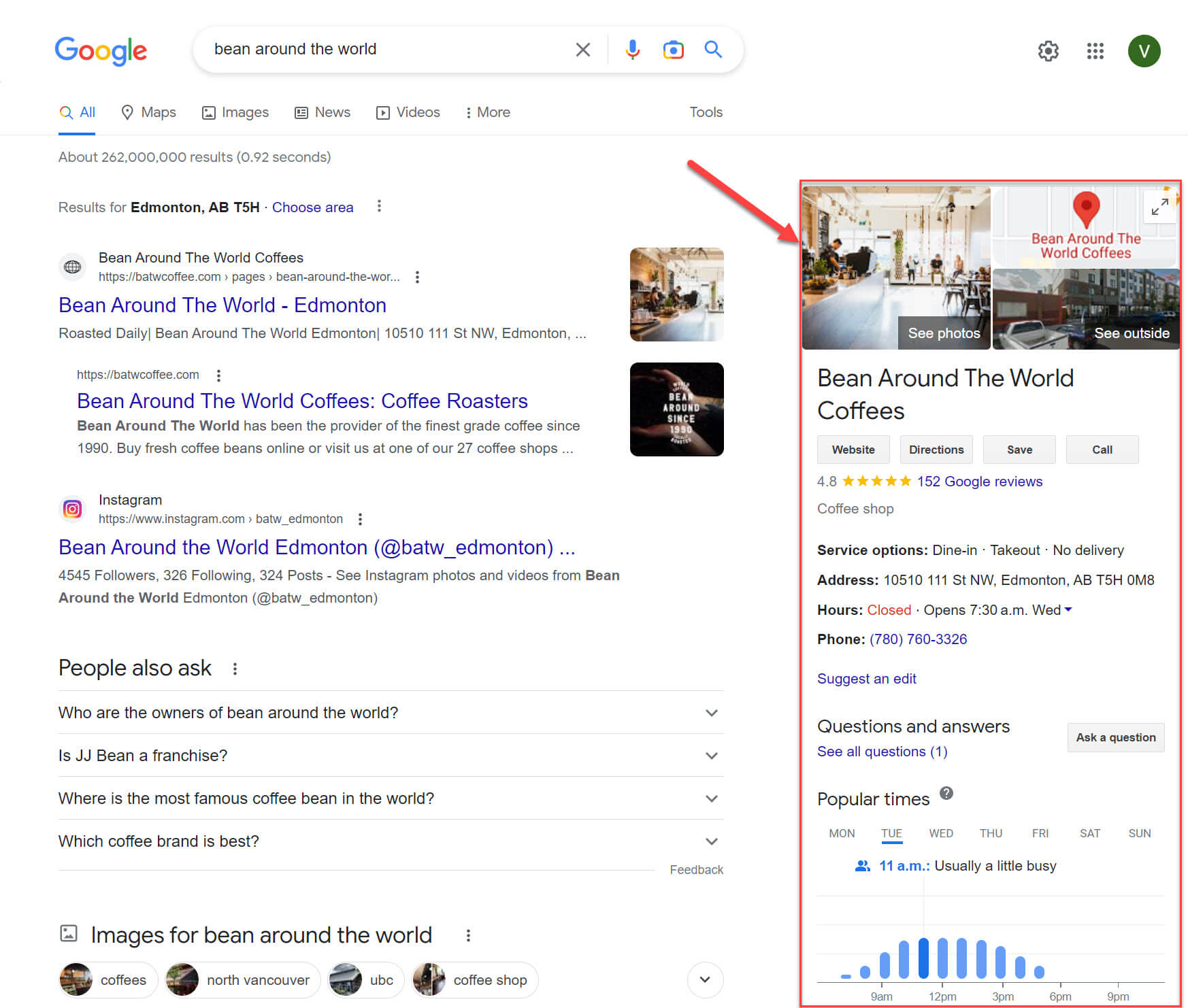 Google Business Profile gives you the ability to easily interact with customers by sharing updates about your business. Furthermore, it enables you to gain valuable insights into how users are engaging with your company on Google.
Consider Google Business Profile to be your personal map, linking your online presence to a physical location. Whenever customers are looking for a product, service, or company in their local market, they turn to Google search for fast and reliable results.
By setting up and verifying your local Google listing profile, you're taking the initiative to help these potential customers find you through a simple online search.
What is Google My Business?
Google My Business is the old name for the updated Google Business Profile. Not a lot has changed with regards to the structure, format, and access to public information. However, what is new is the removal of the GMB application.
Google is now encouraging businesses to manage, edit, and upload content through their Google Maps profile. They have also changed their support services to focus more on helping medium- and large-sized organizations.
Because of this shift in emphasis, it is now more important than ever for local small business owners to learn how to maximize this critical digital platform.
Why list your business on Google?
Listing your business on Google through a Google Business Account can bring numerous benefits for small to enterprise-level businesses. In fact, claiming your Google Maps location is one of the first steps a new business should take to establish its online presence.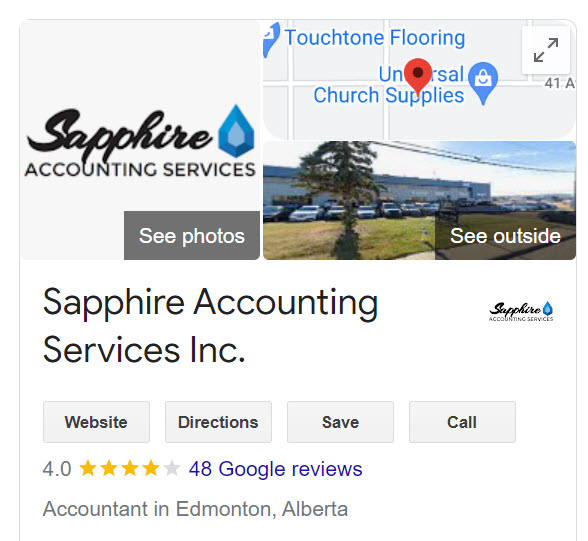 If you haven't set up your Google Business Profile yet, here are five reasons why you should as soon as possible.
Reason #1 - Increased online visibility
As the world's most used search engine, Google processes over 3.5 billion searches each day - why not take advantage of that exposure? By listing your organization on Google, you make it easier for customers looking up related products or services to find you in their area and start doing business with you.
Reason #2 - Improve local SEO
With Google My Business, you can boost your local SEO ranking by providing essential information like business name, address, phone number and hours of operation. You can also add keywords that are related to the services, products, and goods you offer customers.
This data helps Google display your company in the nearby search results for prospective customers to quickly discover you. Plus, with a website URL also included on the listing it's easier than ever to get found online.
Reason #3 - Enhance customer engagement
With Google Business Profile, you can create meaningful connections with your customers and enhance their experience. By responding to reviews, answering questions, and sharing recent updates about your business, you can develop relationships that will keep them coming back for more.
You can also use it as a potent marketing tool for your company. You can outline important information such as operating hours, holiday hours, business goals, create social post updates, menu items, and Google shopping information.
Reason #4 - Gain valuable insights
By leveraging Google My Business, you can gain invaluable insights into how customers interact with your listing. You'll understand the number of people viewing it and get to know which medium people are using to stumble across it.
You can also try different types of posts, measure campaign budgets, and edit profile information to improve the level of access for your page visitors. Furthermore, you'll use GBP as a performance planner, to find out if they are visiting your website or requesting directions right away.
Reason #5 - Free digital advertising
Establishing a listing for your business on Google is free of cost. This powerful tool allows you to tap into the expansive world wide web without having to spend any money on advertising.
As you can see - creating a Google Business Account is essential if you want your company to become more visible online, interact with customers, and generate more traffic directed towards your website.
How to create a Google page for your business?
As we've articulated above, establishing a Google Business Page is an essential move to increase your online presence and boost local SEO. Follow the steps below to create a visually appealing business page that will draw more customers this year and set your company up for growth in 2023.
This process is the same for desktops or mobile devices.
Step #1 - Sign into your Google account
To start the process, you'll have to log-in to your Google account. Assuming you have one established, visit google.com/business and sign in with your Gmail email address credentials. If you don't have a Google account, you'll need to create one first.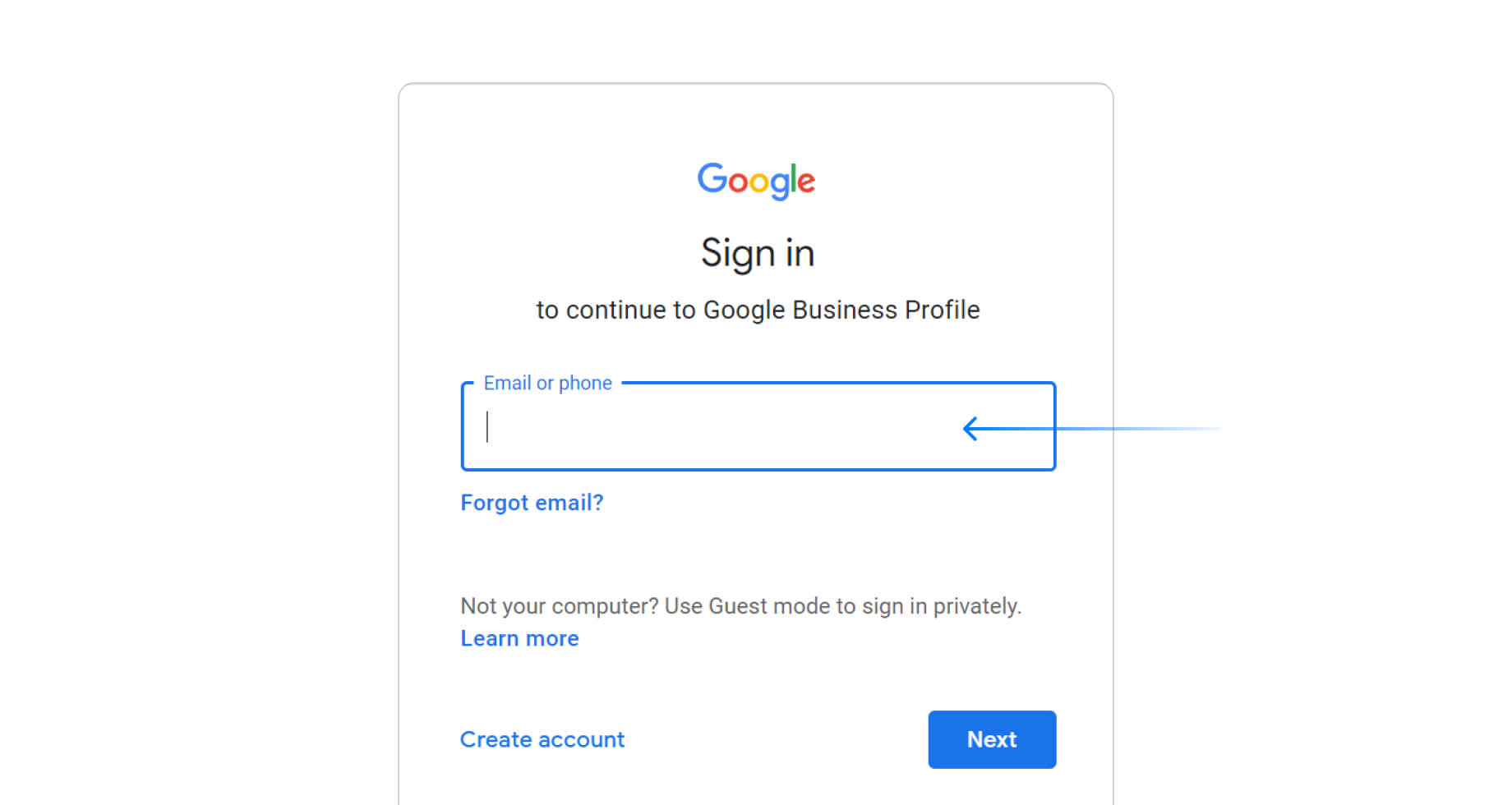 Step #2 - Enter your business details
After logging in, and accessing your business dashboard, direct yourself to "Manage Now" and begin providing the pertinent details of your business such as its name, address, phone number, and website URL.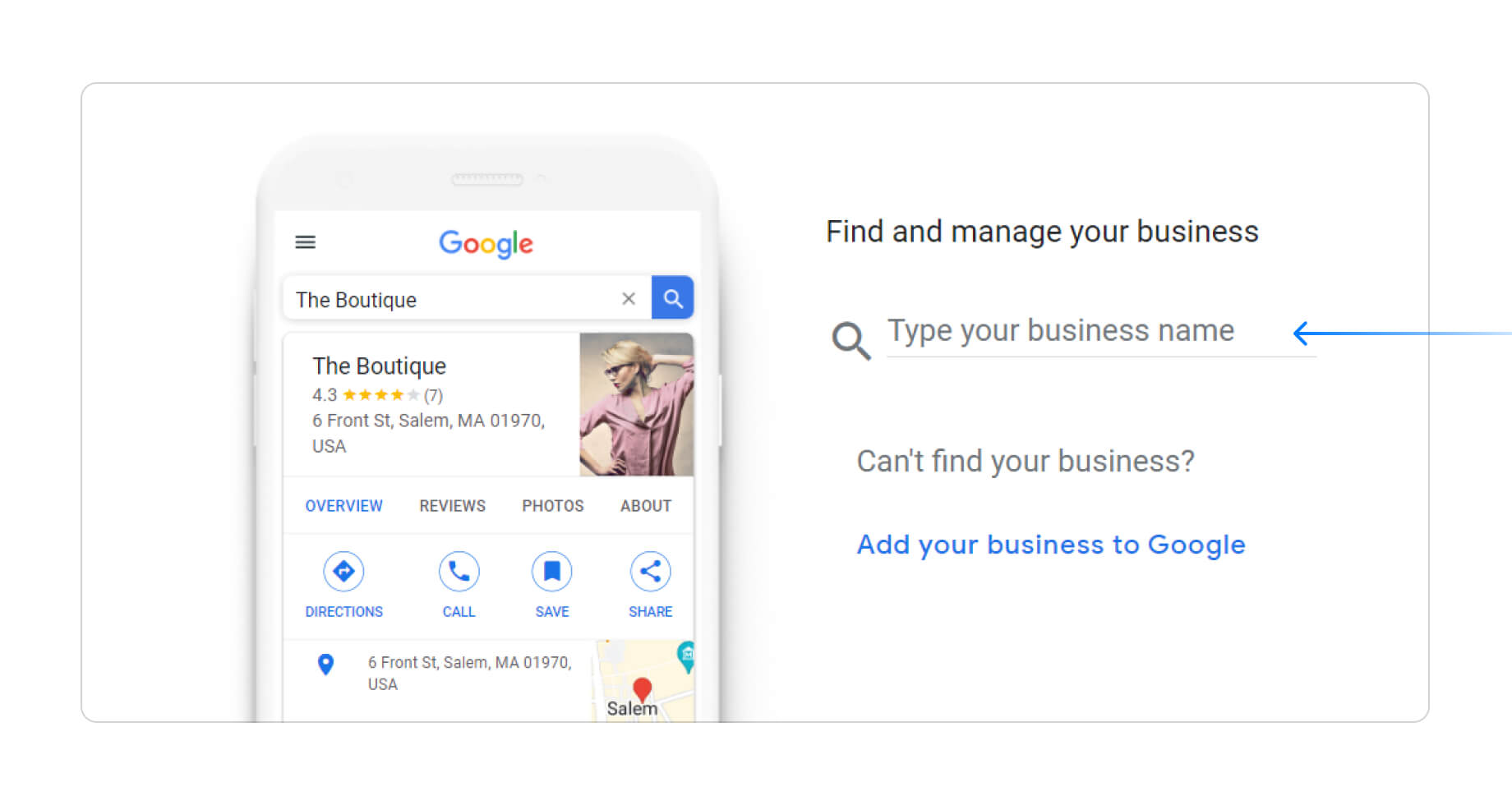 Step #3 - Verify your business
Following your input of all business details, Google will ask you to verify the authenticity of them by providing a postcard or phone call with a verification code. Just follow Google's instructions and you'll be done in no time. The process of receiving the postcard can take up to a few weeks in some cases.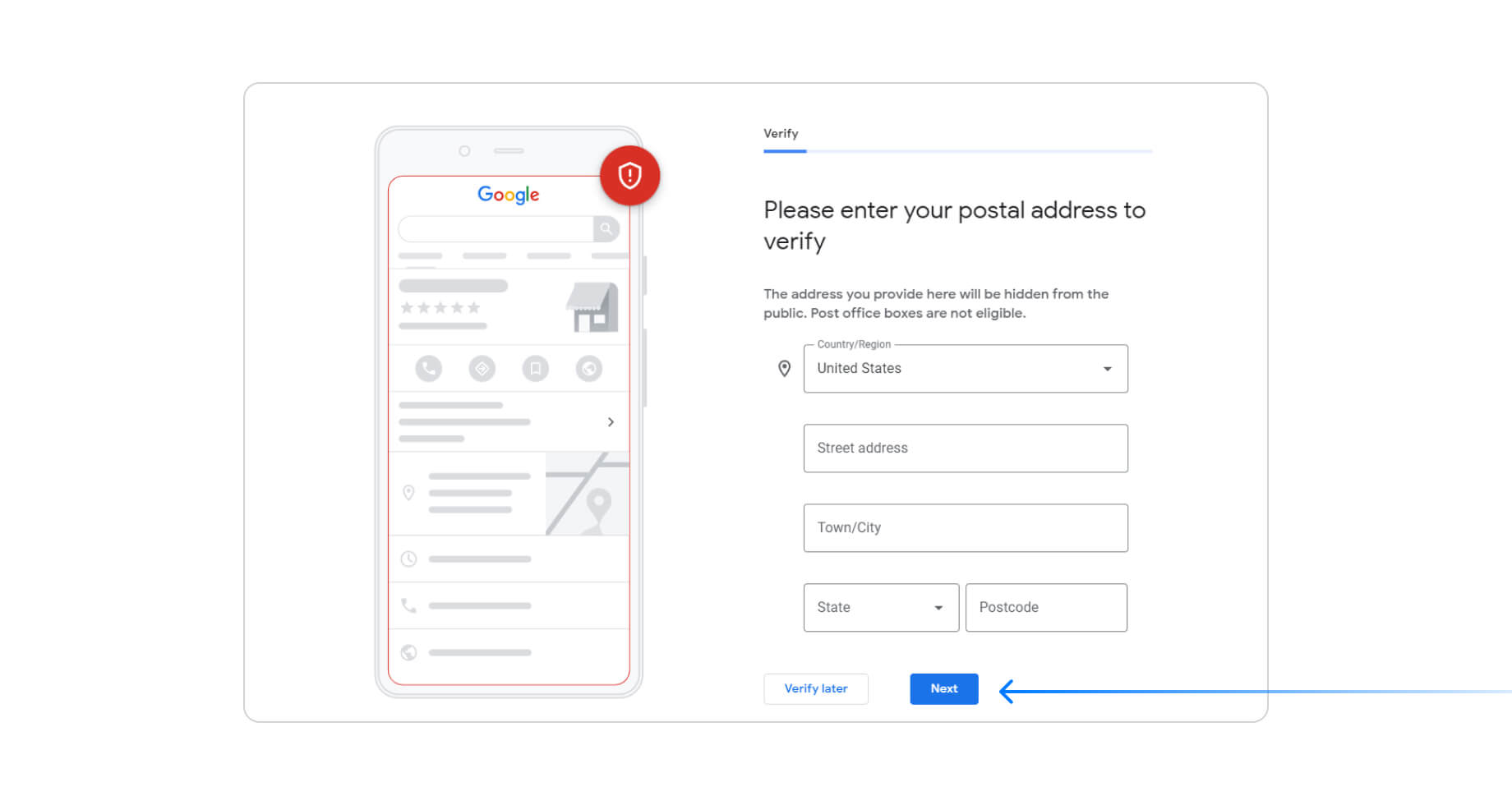 Step #4 - Optimize your business page
After your business has been verified, you can take the next step and optimize your page with photos and other details that will help draw customers in. Include hours of operation so potential clients know when they can come to explore all that your business has to offer.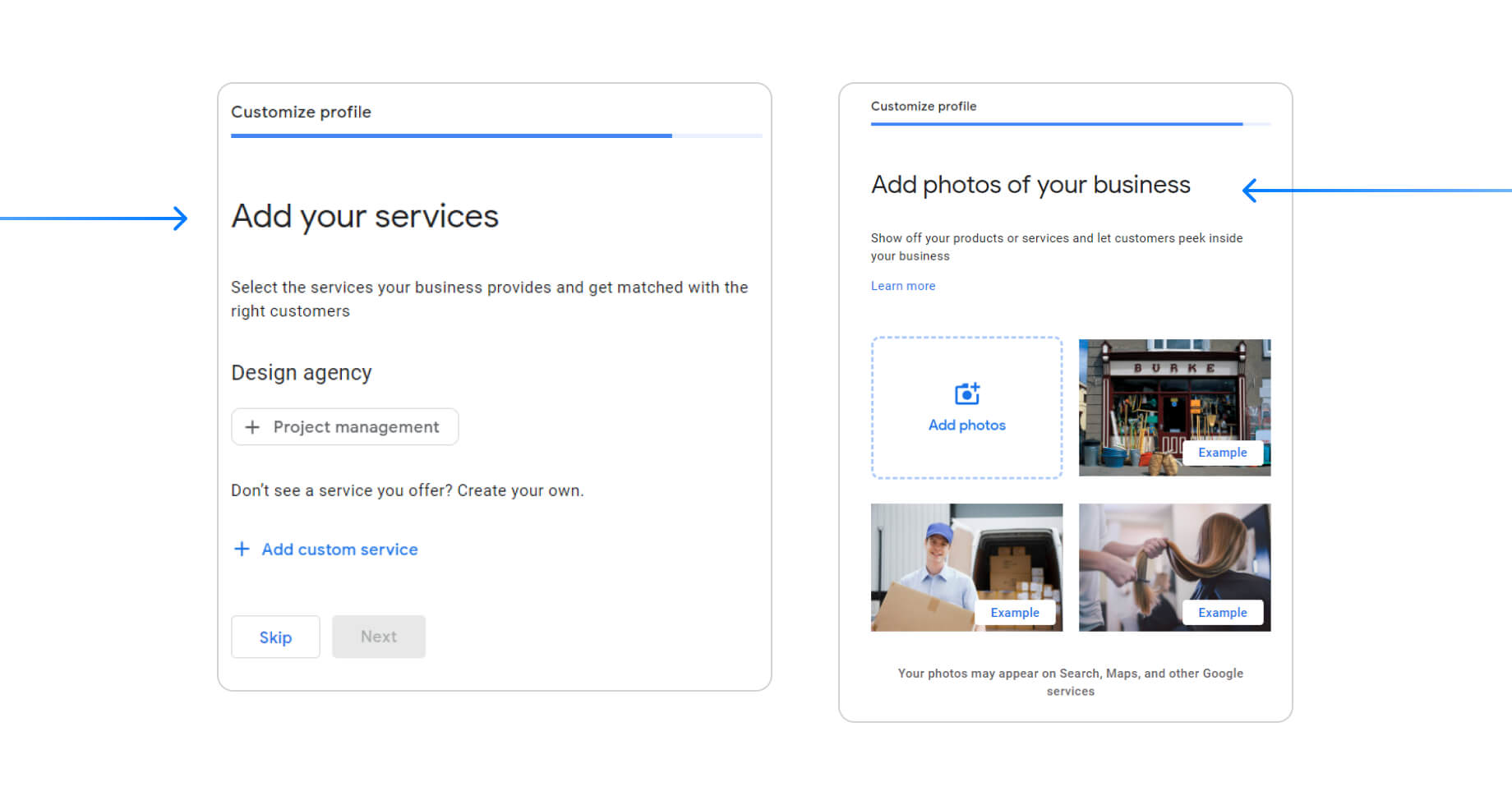 Step #5 - Manage your business page
Make the best of your Google Business Page to control and direct your online presence. Responding to customer reviews, keeping up with fresh updates about your business, as well as including new pictures and information are just some of the ways you can use it for maximum benefit.
The role of Google Business pages in local search marketing strategy
Local search marketing offers businesses of all sizes a great opportunity to leverage Google Business Pages. Here are some keyways that these pages can help any business strengthen their local search strategy:
Improved Local Visibility: Increase the chances of appearing in local search queries by optimizing your Google Business Page with accurate and up-to-date information. You'll then benefit from increased visibility when it comes to local search results, thus aiding you in taking your business to the next level.
Local SEO Optimization: With Google Business Pages, companies can optimize their local SEO strategies and draw more visitors to their website. This platform offers the perfect opportunity for businesses to provide important information such as business name, address, phone number, website URL and hours of operation - all details that can be used to boost a company's prominence in local search rankings.
Allows You to Improve Customer Engagement: With Google Business Pages, businesses can interact with their customers through reviews as well as by answering inquiries and sharing news about their company. By engaging your patrons on your page, you can lay a foundation for an esteemed online reputation that will urge them to pay visits to your business in person.
3 Tactics to manage a Google Business Profile in 2023
As your Google Business Profile is active, you'll want to start using it effectively to increase the quality of your local SEO, attract new customers, and educate your target market about your business.
Here are three tactics that you can implement to ensure the success and growth of your Google Business Profile.
Tactic #1 – Increase the quantity and quality of reviews
As companies expand, they commonly accumulate their customers' contact data such as emails and phone numbers. With the help of a review management software you can automatically send review requests to your customers with a link for them to leave a review, which will significantly improve your search engine rankings.
Tactic #2 – Respond to all reviews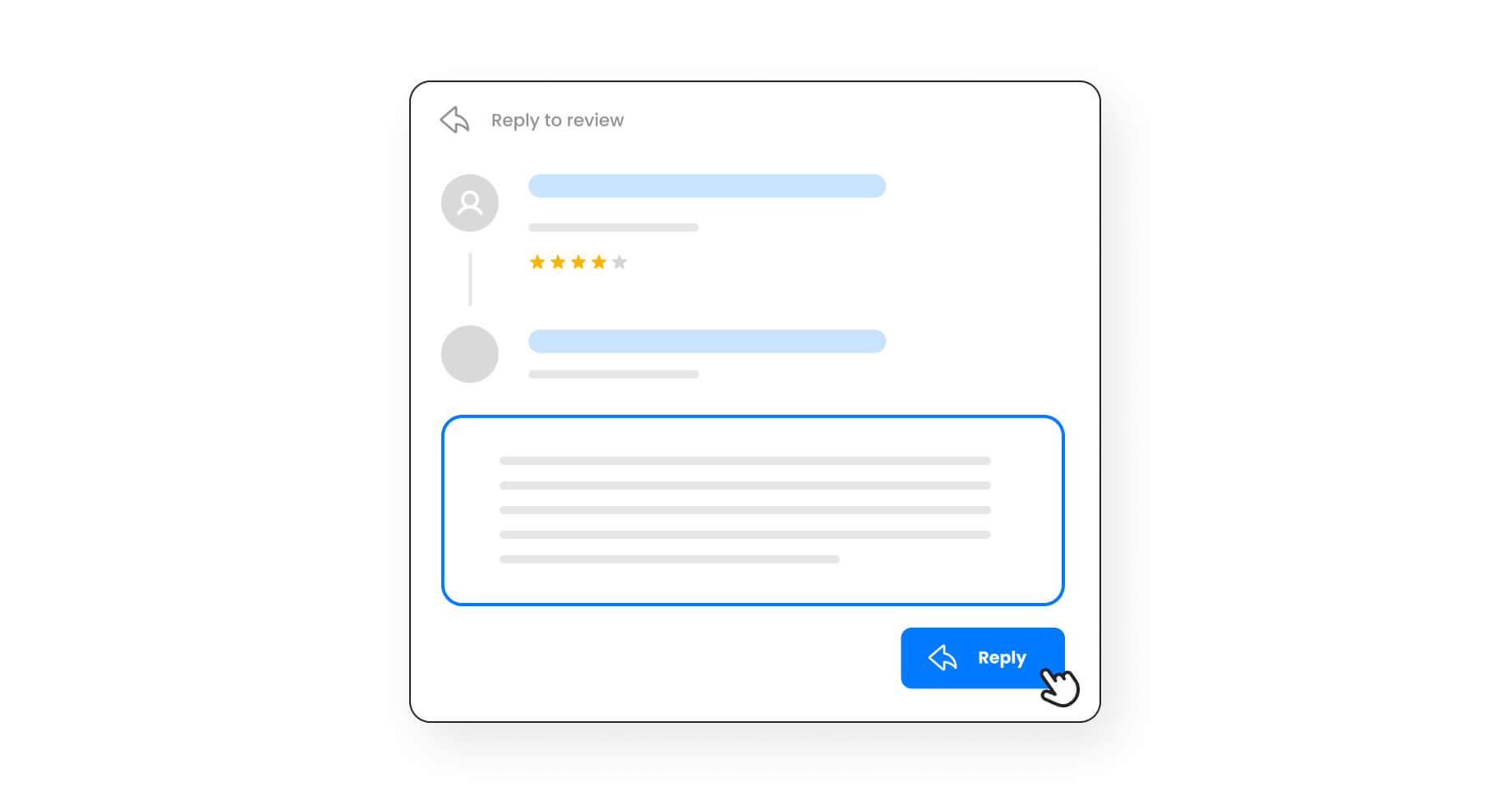 User engagement is an essential factor considered by Google when assessing website rankings. This can be improved through interaction between the user and organization. When you take a proactive approach to responding nicely to all reviews, this enhances user participation considerably.
Engaging constructively and positively with negative reviews is paramount. Make sure to respond in an upbeat manner, while inviting the person who left it to reach out privately through a private message or email so you can communicate further.
Tactic #3 – Expand your positive reviews
Did you know that one effective way to enhance your local SEO rankings is by obtaining ratings from a broad range of users? If you own a real estate agency in Phoenix and have collected user data from many different zip codes, go ahead and invite all those customers for reviews.
By leveraging this technique and the others on this list, your business will be sure to gain recognition on search engine results pages.
Tips for a successful Google business listing
Now that you've set up or claimed your listing, it's time to optimize it. Here are ongoing steps you can follow to maintain a well-optimized Google Business Profile.
Tip #1 - Write an optimized business description
Business descriptions provide a platform for producing vital details about your services and products, in addition to offering an overview of the history of your business.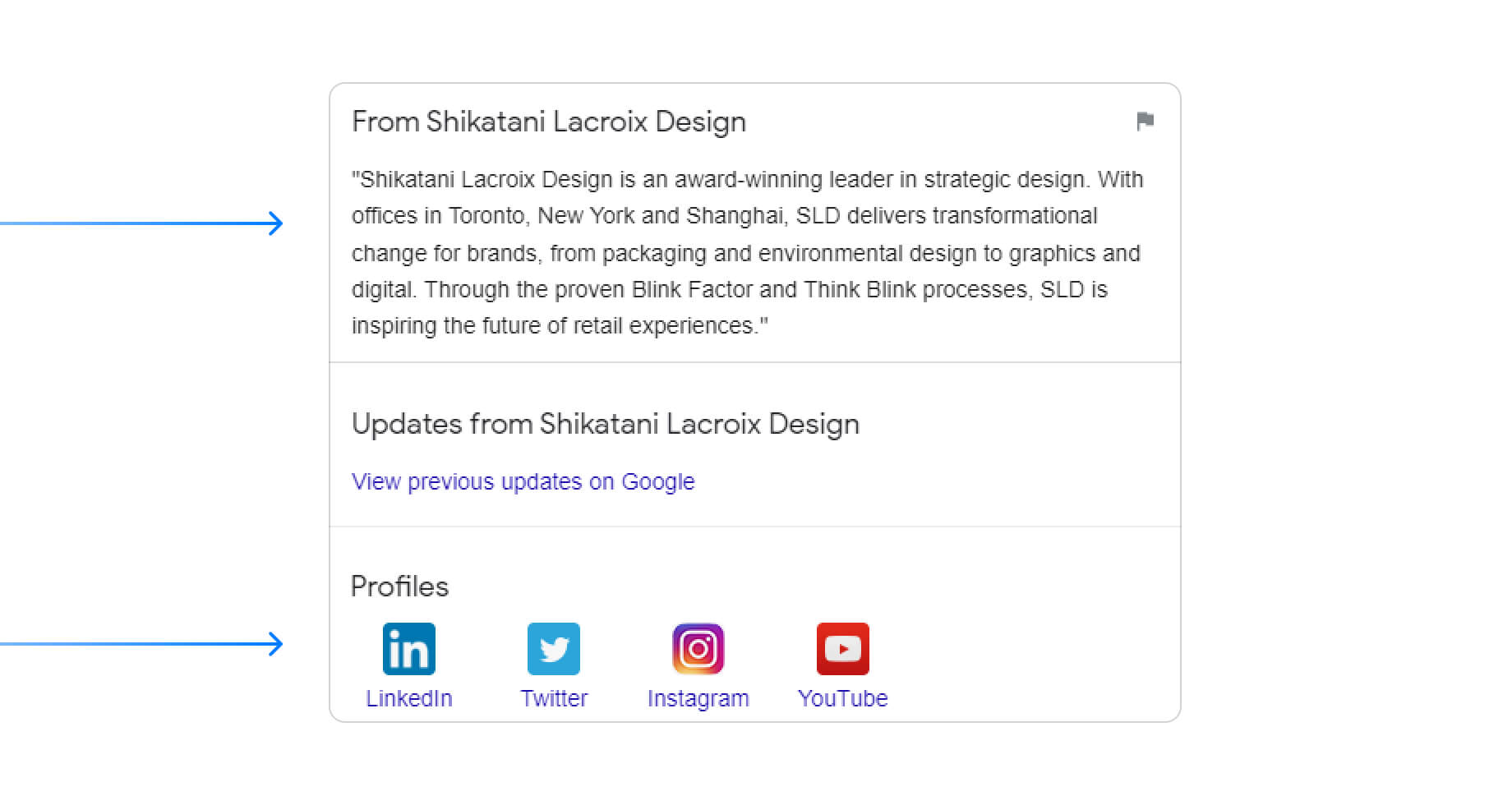 Google suggests that you use your business description to give a thorough account of the products and services your company provides, as well as its mission and history. Rather than attempting to stuff it full of keywords, strive for relevance with this description.
However, don't be afraid to add a few top searched keywords that are relevant to the services or products you sell.
Tip #2 - Add images to your listing
After you've created an engaging and practical business description, it's time to take it one step further and set your business apart with visuals. Start by setting up an attention-grabbing profile picture (typically your logo) as well as selecting the optimal cover photo that best showcases what you do.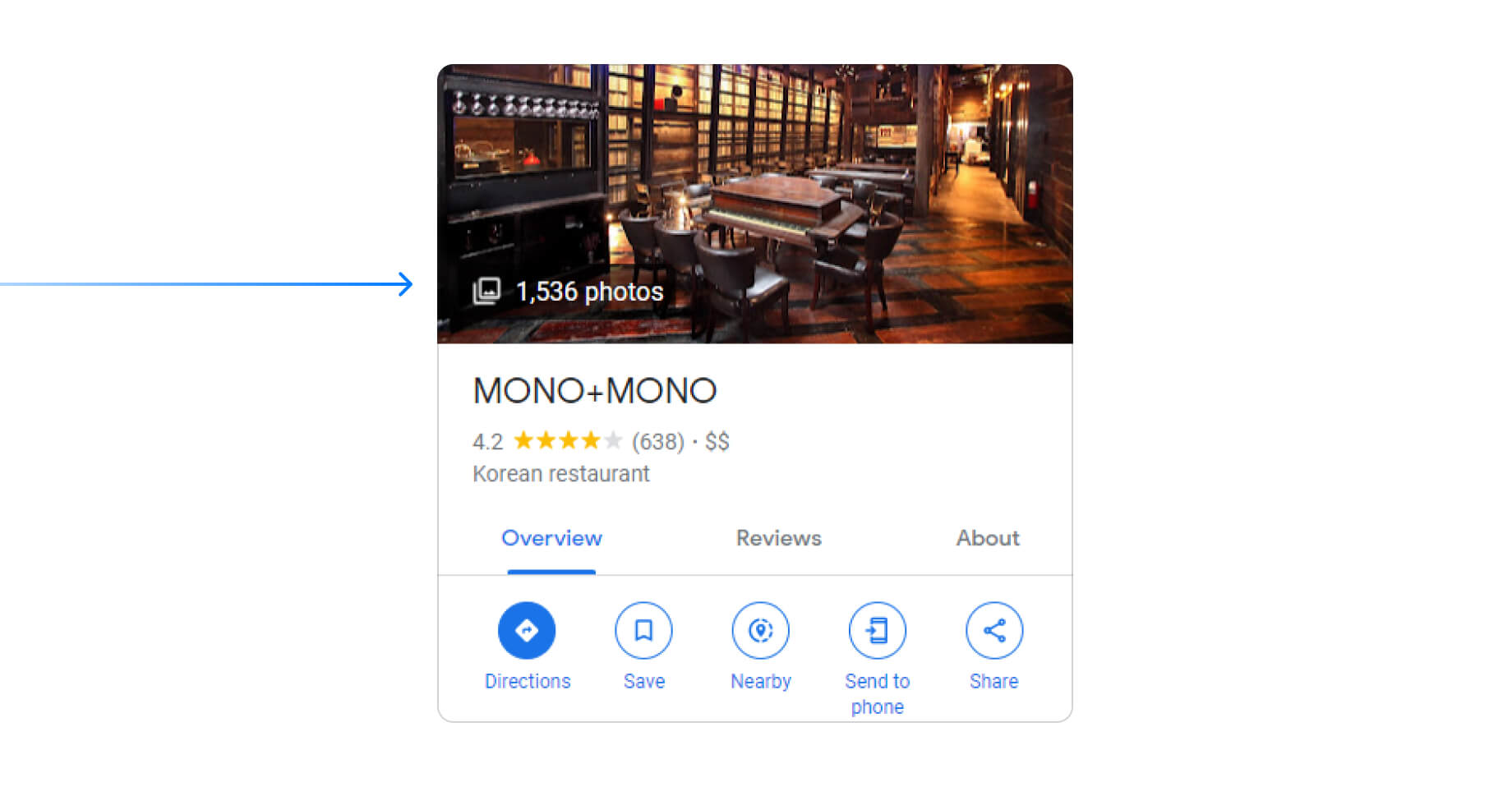 Moreover, don't forget to share photographs of your business. This will help ensure potential customers have a deeper connection with your company and what you're offering.
Examples of these images include exterior shots, inside pictures, product photos, team members in action at work or just chilling out around the office.
Tip #3 - Create Google posts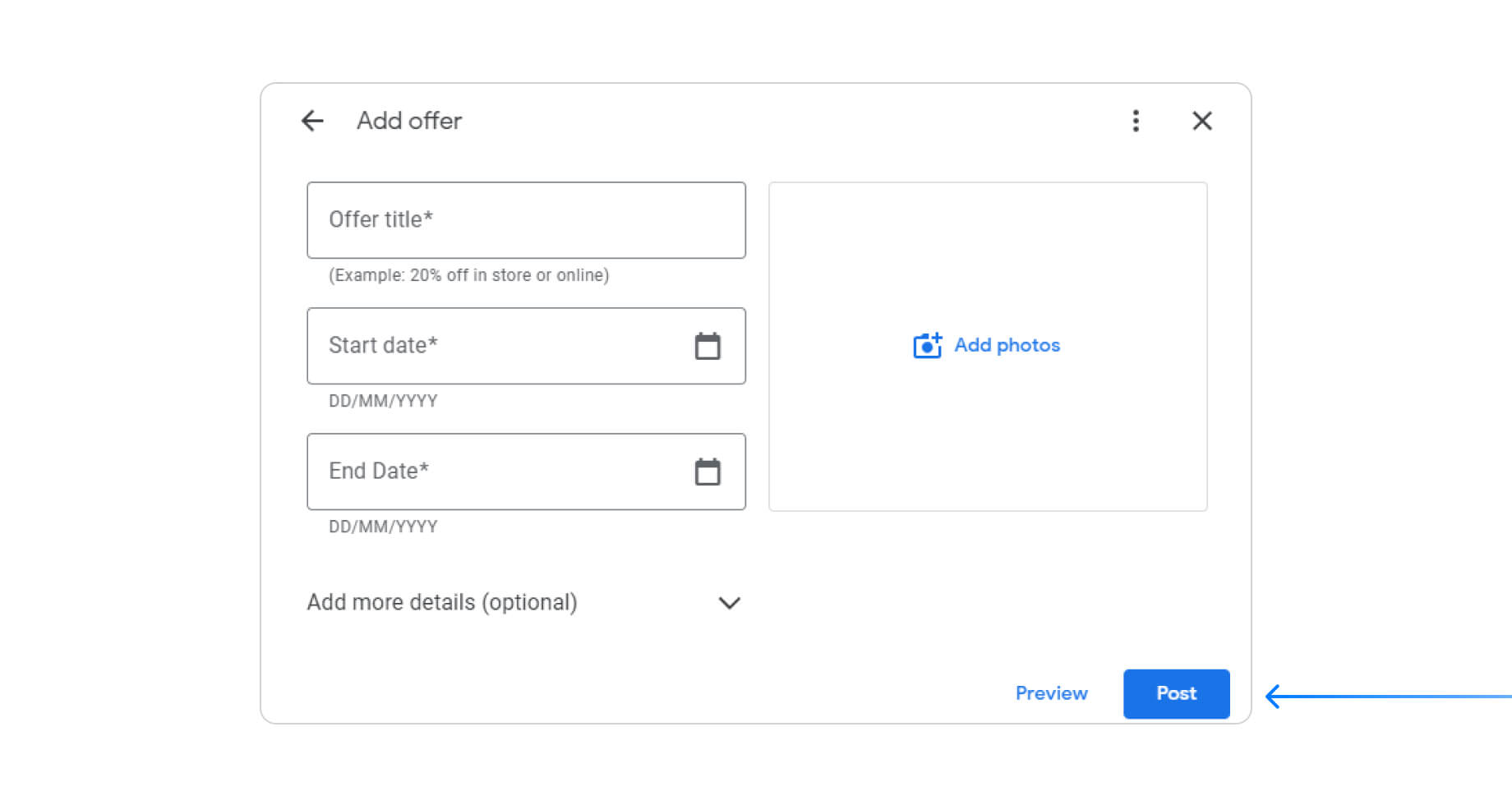 As your page comes to life, it's time to maximize the potential by creating Google posts. With this option, your business can share offers, events, products, and services directly to Google Search and Maps. You can find them toward the bottom of the Business Profile in the "From the Owner" section.
Key takeaways
At the end of the day, establishing an online presence for any business with a physical location begins with a Google Business Profile. As you are improving the look, feel, and optimized content on GBP, it's important to drive consumer reviews to your business profile – and quickly respond to them to create consumer engagement.
ReviewsOnMyWebsite offers a simple solution to automate this process. With a few simple steps, you can send email and SMS requests to your network of past and existing customers, sending them a direct link to your GBP page and making it easy for them to leave their review.
Plus, with the Google reviews widget, you can add your top GBP reviews directly onto your website - which can significantly improve social proof for new visitors to your online platforms.
Frequently asked questions
Who is eligible to create a Google Business Profile account?
Google Business Profile is a free service offered by Google to help businesses manage their online presence on Google. In general, any business that meets Google's guidelines for representing their business on Google can create a Google business account. This includes businesses with a physical location.
Additionally, brands, organizations, and artists that have a strong online presence and want to manage their presence on Google are also eligible to create a Google Business Profile.
Finally, verified individuals such as public figures, celebrities, and politicians can also create a Google Business Profile to manage their online presence on Google.
How to add company pictures and videos to your Google Business Profile?
Adding pictures and videos to your Google Business Profile can help make your business stand out and provide potential customers with a better understanding of your products or services. Here are the steps to add a profile photo, pictures and videos of individual products, business services, or your location to your Google Business Profile.
First, sign into your Google My Business account. Then you'll go to the "Photos" tab on the left-hand side of the screen and click the "Add photos" button in the top right corner of the screen.
After you've added your pictures, simply click the publish button to save changes.
How to list my business on Google Maps?
Listing your business on Google Maps can help potential customers find your business when searching for local businesses in your area. Listing your business on Google Maps is a straightforward process.
First, you'll sign into your Google Business Profile account or create a new one. You'll then click the "Get Started" button and enter your business details. It will be important for you to select a category that accurately describes your business.
After you're done with these details, you'll add information about the business, such as website URL, phone number, and email. At this point, Google will ask you to verify the business through these method(s) - an email, by phone, or a postcard.
How to request access to a GBP managed by someone else?
If you need to request access to a Google Business Profile (GBP) that is managed by someone else, you can follow these steps. First, you'll sign into your Gmail account. On your homepage, click the 'add location' button. On this new page, you'll claim a business from the drop-down menu.
If the business is already claimed, you will see a message saying that someone else has verified the business. Click on the "Request access" button and submit. At this point, the page owner can either grand or deny your request to access the page.
What is the difference between location and service areas in Google Business Profile?
When creating a Google Business Profile (GBP), you have the option to specify your business's location and service areas. Here's the difference between the two.
The location refers to the physical address of your business. If you have a storefront or office that customers can visit, this is where you would enter the address. When customers search for businesses on Google, they may see a map with pins showing the physical locations of businesses.
The service area refers to the geographic areas where your business provides services or delivers products. If your business doesn't have a physical location that customers can visit, or if you provide services outside of your physical location, you can specify your service areas instead.
Is Google Business Profile the same as Google Places for Business?
Google Business Profile and Google Places for Business used to be two separate products, but they have since been merged into a single platform called Google Business Profile.
Google Places for Business was a platform that allowed business owners to manage their online presence on Google, including their business information, reviews, and ratings. It was primarily focused on local search and local map listings.
Google Business Profile, on the other hand, is a more recent addition that is specifically designed to provide businesses with a dedicated profile on Google search and maps. It allows businesses to showcase their key information, such as address, phone number, business hours, and photos, and interact with customers through reviews and messages.
How - and what - to post on Google Business Profile?
Posting regularly on your Google Business Profile is a great way to keep customers informed and engaged with your business. Depending on the type of business you have, there are many different types of content that you can post.
For example, if you run a restaurant, you may want to post menu updates and specials to Google Business Profiles or share photos of chefs preparing meals or customers enjoying their dining experience.
If your business is an online store, you could post product updates, discounts, and helpful tips for using the products. You can also share stories about your company, events you're participating in, or industry news related to your business.