According to recent statistics, there are close to 3 billion active monthly users on Facebook. The simple fact remains that Facebook is the leader in the clubhouse regarding user engagement. This reality stimulates many proactive business owners to increase the number of positive Facebook reviews in 2023.
Facebook reviews can solidify one's online presence and increase brand visibility. They are one of the most effective marketing strategies any business owner should focus on in 2023. They can boost your brand's reputation, attract more customers, and ultimately increase sales.
But there are some key facts that you need to know about how Facebook reviews and, specifically, their Facebook ratings are used to improve social proof among future customers.
Below, we'll outline some facts about Facebook business reviews. We will explain how the Facebook rating system works, how to take advantage of Facebook ratings, and how ReviewsOnMyWebsite can help you drive your customers to your Facebook business page to write glowing reviews.
How does the Facebook rating system work?
The Facebook rating system used to be based on a 5-star system. Before 2020, a user would click and select from 1 to 5 stars, with each star representing a different level of satisfaction or dissatisfaction.
Each star had its own meaning:
1 Star - Very Unsatisfied
2 Stars - Somewhat Satisfied
3 Stars - Neutral
4 Stars - Very Satisfied
5 Stars - Extremely Satisfied
However, in 2020, Facebook changed its system to a recommendation vs. the number of ratings. Their reasoning remains a mystery, as they've been very quiet about this change. However, the business recommendation rating number - under the reviews tab on your business page - which is based on a five-point scale, is still active.
What are Facebook star ratings?
Technically, there are no Facebook star ratings – as of 2019. The platform changed its star reviews rating system to a yes/no recommendation system. While this recommendation rating system is like a star rating in the score criteria, those numbers are collected via multiple elements beyond a simple number assigned by previous customers.
What are Facebook page recommendations?
Now, when your customers leave a Facebook review, they'll instead be asked to make a Facebook recommendation with a straightforward question - would you recommend this company?
If the answer is yes, your business is assigned a 'point.' The company's business Facebook page receives a negative point if the answer is no. While Facebook is quite vague about the actual point total assigned for positive or negative reviews, it's assumed that the number is 5 - since the recommendation in the reviews section total is based on that scale.
After a business collects a non-specified number of reviews, Facebook will assign a recommendation 'scale' - which is based on several factors, including the number of positive recommendations vs. negative recommendations, the quality of the users' feedback, how often that social network page is shared by reviewers, and other criteria.
How many recommendations are needed for a Facebook rating?
The Facebook Help Center claims that ratings are based on multiple things, such as user reviews and recommendations. They state that only businesses that "allow" Recommendations will have a rating, meaning if there aren't enough recommendations, the business won't be assigned a recommendation rating.
However, when it comes to answering the question, we cannot provide any factual statistics.
What are the benefits of getting good Facebook reviews?
Having good reviews on Facebook is one of the critical methods to increase your business' reputation.
Not only can customers see and interact with the reviews, but they are also shown when someone looks up your page or searches for you on Google reviews.
So, it makes sense that an excellent strategy for improving your Facebook business page recommendation rating is to drive as many happy customers as possible to your platform - and recommend your business.
There are multiple benefits when you increase the number of positive reviews on your Facebook business page.
Benefit #1 - Increases your organic reach
People will trust your brand and be more likely to engage with it when you have many positive reviews. Facebook also rewards local businesses with higher recommendation numbers than competitors with local searches.
As such, your organic reach for local searches of your business type will be ranked higher.
Benefit #2 - Improves your credibility
For potential customers considering doing business with you, the fact that multiple other customers have left glowing reviews will make them more likely to trust your business.
This naturally leads them to think you must offer good products and services.
Benefit #3 - Enhances your professionalism
Receiving many Facebook reviews is a great way to portray a professional image for your business. Having those 5-star ratings on your page is a great way to show that you care about customer experience.
Plus, it helps build trust in potential customers who are new to the business.
How to set up and activate your Facebook page reviews
The top three review platforms increasing in the number of direct user business reviews are Amazon, Google, and Facebook. As such, if your small business attracts new customers via these platforms or you sell products through them - it's a wise idea to take advantage of their free business rating and review systems.
Following the step-by-step guide below, you can easily set up and activate your Facebook page reviews in just a few minutes. Before you begin, make sure you're clear on Facebook community standards.
Step 1 - Create your business page
The first step is to create your business page if you still need one. Setting it up is straightforward and requires only basic information about your company and industry.
Here are some essential items to include in your business profile.
Your business address and phone number
Your website URL
Hours of operation
Industry you serve
General customer demographic information which can lead to more Facebook reviews and increased organic traffic
Step 2 - Enable reviews
After creating your page, you need to enable reviews by going to the Settings tab and clicking on "Reviews." Here, you can choose whether people can leave reviews for your page. Make sure it is turned "on."
Step 3 - Invite customers to leave reviews
Once you've enabled reviews, the next step is to invite your past and current customers to leave a review on your page. You can do this by emailing or posting through social media. If you want to get more reviews, consider creating a special offer for people who take the time to leave a review.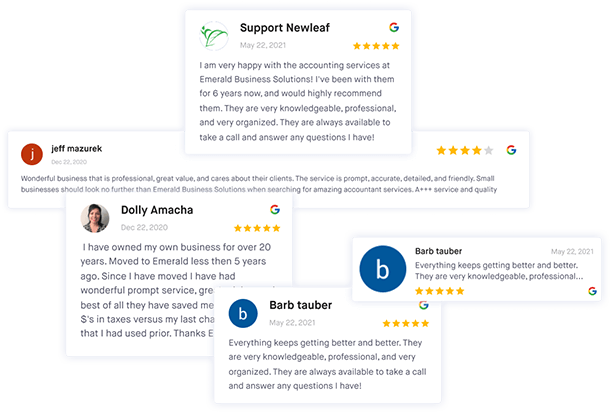 Leverage feedback and reviews to improve your online reputation
Get more online reviews and turn your customers into raving fans with ReviewsOnMyWebsite review generation software.
Note: in order for your customers to leave a Facebook review, they need to have an active Facebook account.
How to see reviews on your Facebook business page?
You can access reviews for your business anytime by going to the "Reviews" tab on your page. Here, you can view all the reviews left for your business and how many people have recommended it.
It's essential to keep in mind that Facebook typically displays only positive reviews on your timeline. If you receive negative reviews, they will not be visible unless someone clicks on the "See All" button.
Why can't I see all my Facebook reviews?
Like Amazon and Google, Facebook does hold customer reviews in moderation in some situations. You may only be able to see some of your reviews because some are flagged as suspicious. This can be done if specific keywords are in the review or if a visitor to your Facebook business page reports it as fake or unacceptable.
If a review falls into this category, it will only appear on your business page once it has been approved by Facebook.
Received a negative review that you don't want to be visible? You can always ask Facebook to delete the review if you feel that it's fake or violates Facebook's terms, or reach out to the review author and ask them to update it.
How long do Facebook reviews take to post?
Once you've enabled reviews and invited customers to leave them, it may take some time for the reviews to appear on your page. Generally, it takes around 24 hours for a review to be posted.
Keep in mind that Facebook also has its own filtering system in place. So, if a review contains suspicious words or phrases, it may take even longer to get approved.
How to get reviews on Facebook?
Getting reviews on Facebook is a great way to build credibility and trust. Start asking your existing customers for honest feedback to get more reviews. You can also use social media to spread the word and let people know you're looking for reviews.
In addition to this, you can use ReviewOnMyWebsite to send direct SMS and email requests to your customers asking them to leave a review for your business.
How to manage Facebook reviews?
Managing your reviews is an essential part of building a successful brand. However, many business owners or marketing managers are time-strapped to continually sit on their Facebook pages to wait for customer reviews.
Every business can embrace a few essential tips that will permit them to activate an online reputation management strategy and scale it - once their number of reviews and business grows.
Tip #1 - Activate the new review notification feature
The New Review Notification feature allows you to receive an email whenever someone leaves a review on your page. This means you can stay on top of customer feedback and quickly respond if necessary.
Tip #2 - Assign a daily task to an employee
Another easy way to check your Facebook business page reviews is to assign this task to a trustworthy employee who has excellent communication skills and can speak intelligently about your company. Have them check user reviews regularly, so they can promptly respond to user reviews as soon as they are posted.
Tip #3 - Respond to both positive and negative reviews
Whenever you receive a review, be sure to leave a response. That way, you can adequately thank customers for their feedback and address any negative comments.
Anytime a user leaves a negative comment, take it seriously. However, always reply in a calm, professional, and measured manner. If you can, ask the user to contact you privately to see if you can resolve their issue.
Tip #4 - Use review widgets to display your reviews
Several tools can help businesses manage their online reviews, including ReviewsOnMyWebsite. It will notify you via email when new reviews are posted and allow to quickly respond to reviews.
Plus, it can be configured as a widget on your website. This makes it easy to display your Facebook reviews on your high-traffic landing and conversion pages of your website.
Can you delete reviews on Facebook?
What happens if you receive a review that's either incorrect or outright malicious? You may want to remove it as soon as possible. Fortunately, there are two ways to delete reviews on Facebook:
People can delete their reviews within 48 hours of posting them. The easiest way is for them to go into the Settings menu on the review and click "Delete."
If the review is older than 48 hours, you can submit a request to have it removed by Facebook. After receiving your request, they will evaluate it and decide within 72 hours.
Managing Facebook marketplace reviews
Facebook Marketplace is the platform's buying and selling feature, allowing users to post reviews about their experience with certain sellers or buyers.
If you receive any negative feedback, it can be damaging to your reputation. However, here are a few tips on how to manage your Facebook Marketplace reviews:
1. Reply as soon as possible
Be sure to respond to a positive or negative review. If you can, try and find out what went wrong and fix it. If they had a great experience, thank them for their comment, and ask if there is any room for improvement.
2. Apologize for their poor experience
Apologizing will show the customer that you care and are willing to take responsibility for any mistakes. Offer your sincere apology and assure them you'll do whatever it takes to make things right.
3. Follow up with an email
If the customer has provided their contact information, follow up via email or phone to ask how they're doing and if there is anything further you can do to help. This shows that you're engaged and that you care about their experience.
How ReviewsOnMyWebsite can help boost your Facebook reviews
When managing your Facebook reviews, taking a holistic approach is essential. You must be consistent and proactive when responding to reviews on your social media platforms.
ReviewOnMyWebsite can help you do this by streamlining the process of collecting customer feedback across multiple channels in one place.