If you've researched the power of Google business reviews, you understand the power of replying to each customers' comment positively. But what happens when you make an error? In fact, many business managers often ask, "can I edit My Google reviews?"
The short answer is yes - but this comes with some caveats.
The name of the digital marketing game in 2023 is improving the online reputation of any business. Many experts agree that positive Google reviews from satisfied customers with engagement from business owners is the most powerful method for accomplishing this objective.
However, it's essential to ensure your reviews are polished, professional, and prompt.
If you're curious about how to edit Google reviews - as a business page owner or customer, this article will provide a clear roadmap. We'll explain what you can - and cannot edit, and how to accomplish this task on multiple devices.
Can You Edit Google Reviews?

Yes - you can edit your own content written on Google reviews. You cannot edit the content written by other users, however. But editing a Google review is more complex than editing a post on your website.
Google search has implemented specific rules and regulations around editable online reviews, making the process complex to understand. Here are some general guidelines.
Customers can edit their own reviews, including text content and star ratings, while business owners cannot edit customer reviews.
Business listing owners can edit their comments in response to reviews, business names, addresses, website information, and profile photos or logo images.
Google is strict on editing customer reviews for multiple reasons - mainly to protect customers from bias or manipulation of ratings by businesses. As such, it's essential to understand how to edit Google reviews before attempting this task.
Why is it Important to Edit Google Reviews?
Several factors help Google determine if the content is quality in nature. One of the most overlooked is the grammar and phrasing used by the reviewer and respondent.
Editing Google reviews helps a business owner or manager verify that each response is straightforward, easy to scan, and takes advantage of commonly searched terms related to the post.
It's also necessary to edit Google reviews if you notice errors in your response comments or need to include additional information that was not mentioned previously.
Additionally, editing customer reviews can be used as an opportunity to provide further support when a review carries negative sentiment. This can help transform the experience of a dissatisfied customer into a positive one.
This is especially beneficial when your response to a negative review is professional in tone. Sometimes, even the most measured business professional can be hasty to defend their organization.
And while this is admirable - it typically opens pandora's box and creates a more hostile environment.
By editing your reviews, you can ensure that customers have the correct facts and information, helping them make informed decisions about their purchases.
You can also diffuse negative situations and maintain a professional image. One key tip - make sure you fully understand Google's review policies, so you don't make any errors that violate their reviews section TOS.
How Can Customers Edit Google Reviews?
The process for the customer to edit their Google reviews is straightforward. Here is an easy-to-follow 6-step process for editing reviews.
Step 1 – Sign In
Before you edit a previous review, you'll need to log in to the Google account that is associated with that review. This is accomplished on Google's main page. Log into your Google account associated with the review using your Gmail address.
Step 2 – Access the Google Maps Page
Google business reviews are accessed and published through Google Maps. If you're a customer who wants to learn how to edit your Google review, you'll need to visit Google maps after you are logged into your Google profile.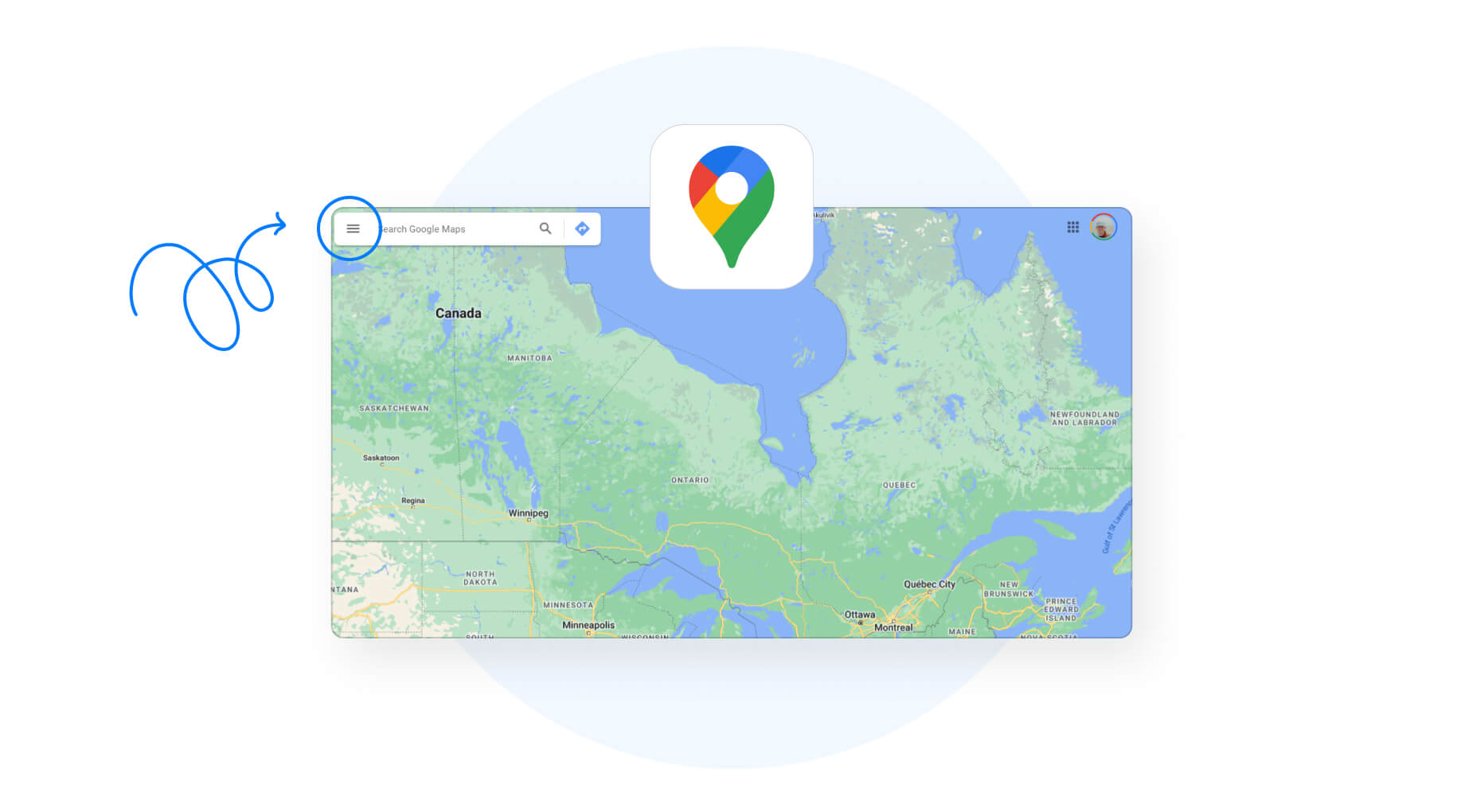 Step 3 – Find Your Contributions
Click on the three-dash menu icon left of the Search Google Maps box. This toggle menu will open - providing you with several options. To edit your reviews, click on Your Contributions, followed by the Reviews tab.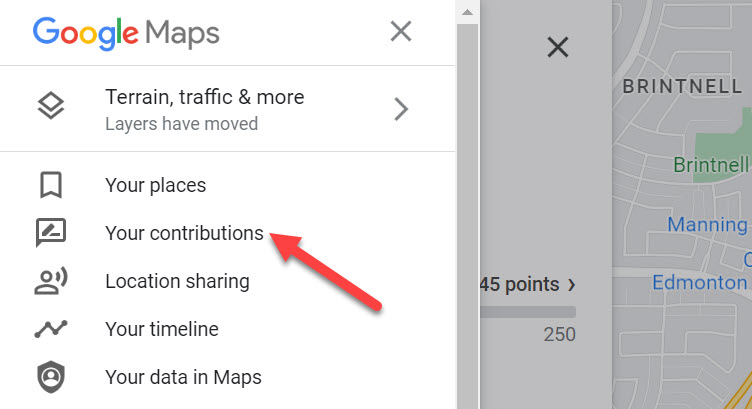 Step 4 – Locate Your Review
At this point, you'll notice all of the previous reviews you've submitted through the Google Maps platform. Select the review or rating you want to amend or delete.
Step 5 – Make Your Edits and Submit
Google gives you the option to delete or edit existing comments or ratings. You can edit the written content and add photos or screenshots if it applies to the post.

Once you have made your adjustments - click Post to save the edited changes.
How Can Business Owners Edit Google Review Responses?
Business owners or managers who want to edit responses to customer reviews need access to the Google Business Profile account. You can edit review responses by following these instructions.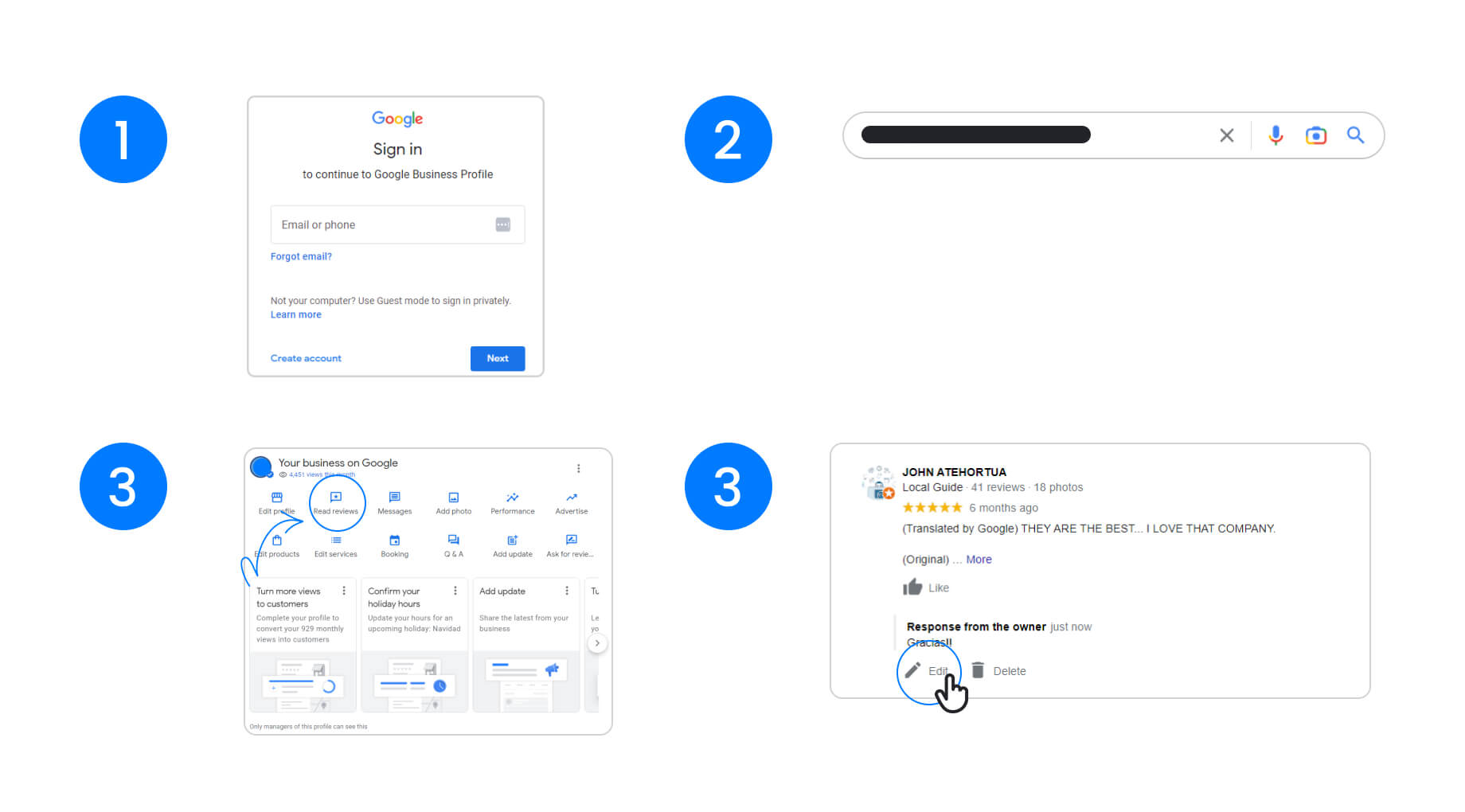 1. Log in to your Google account.
2. Search for your business in Google search.
3. Scroll down and click Read Reviews.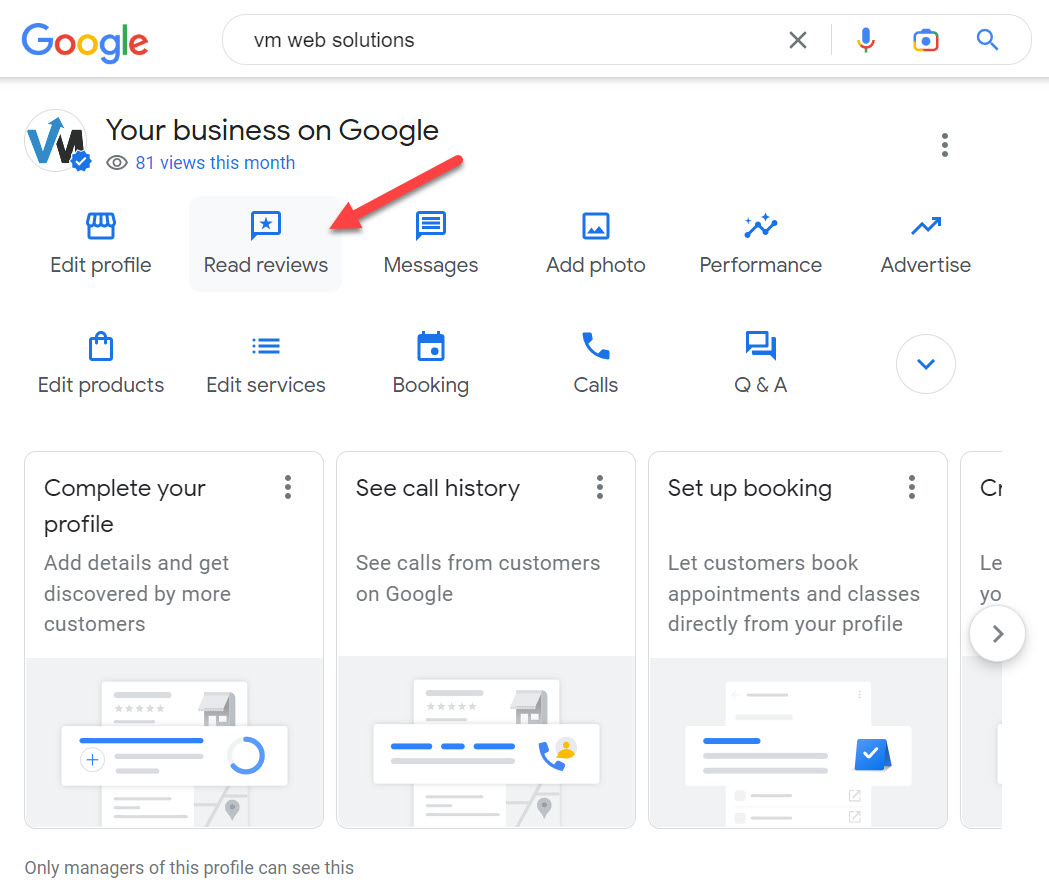 4. Find your response and edit it.
5. Once complete, click Reply to save the edit.
How to Edit My Google Review on My Phone?
The process for editing Google Reviews is the same for a mobile device as a desktop computer. It's also the same for business owners and customer experience.
However, the technical steps are slightly different due to the mobile platform. The process is the same whether you use an iOS iPhone or Android device.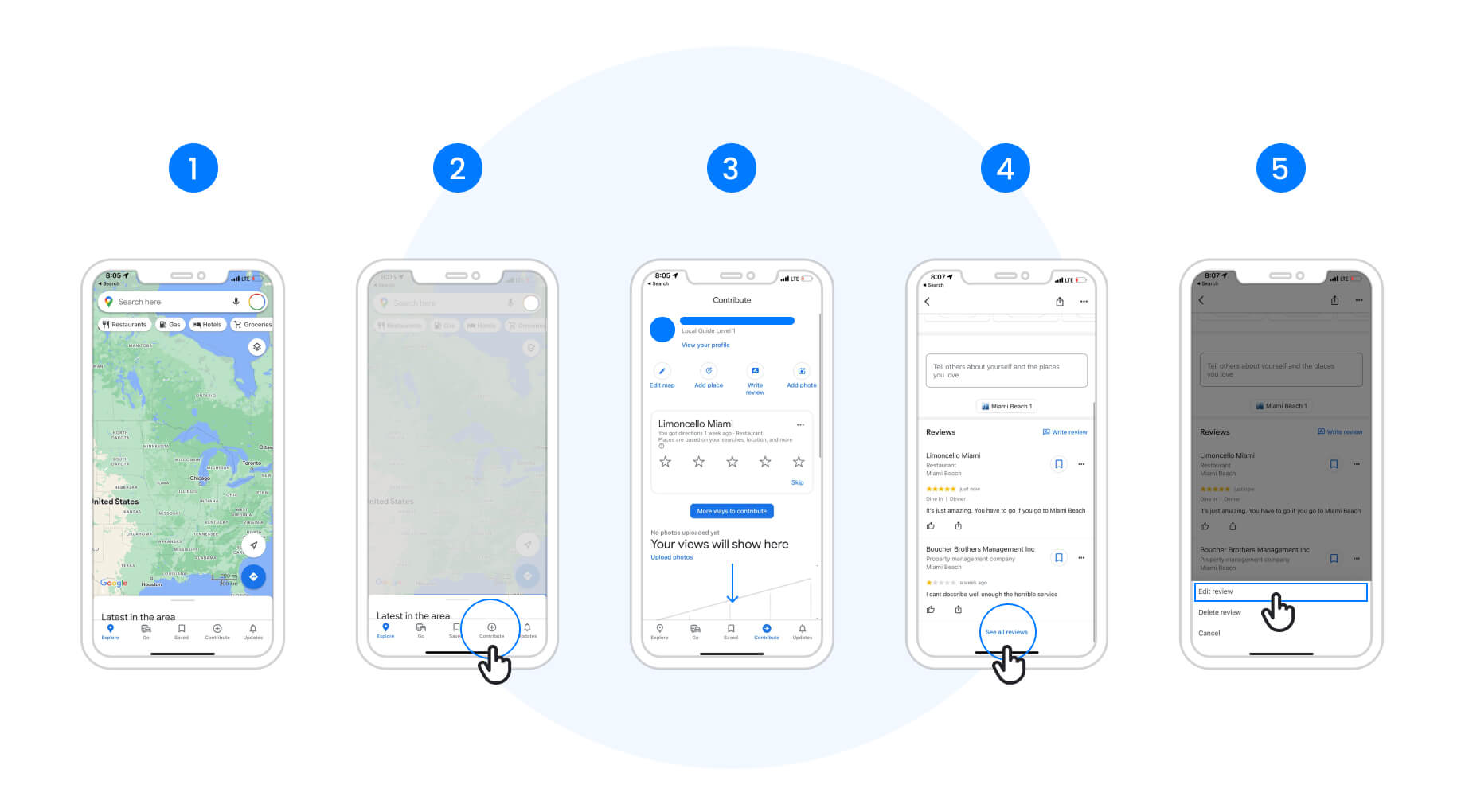 Open the Google Maps app on your Android phone, tablet, or iOS device. You can use the mobile version of Google Maps - but the app makes it more accessible.
Tap the Contribute button.
Scroll to the See All Reviews tab and tap the button.
Next to the review or rating, you want to edit or delete, tap the More button.
Select Edit review or Delete review and follow the on-screen steps.
Once you've made the edits you want to make, save your changes and publish the content. It's that simple.
Key Takeaways
There are several ways of measuring quality content. Some companies invest thousands of dollars polishing written content on their websites for maximum search engine optimization and conversions.
However, the simple act of driving more positive reviews to your Google Business Profile, replying to them in a prompt manner, and editing any errors or updating previous replies with better information is arguably just as effective in improving your company's online rankings.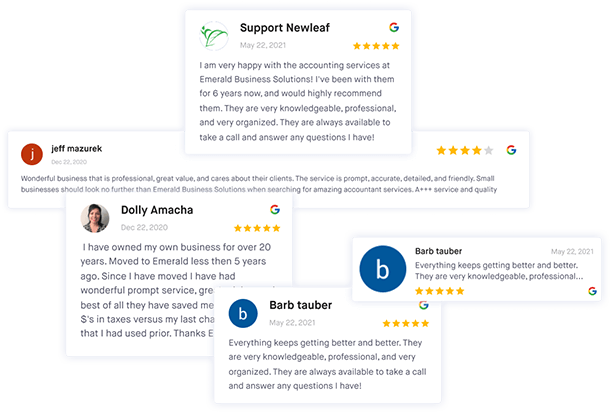 Leverage feedback and reviews to improve your online reputation
Get more online reviews and turn your customers into raving fans with ReviewsOnMyWebsite review generation software.
One of the easiest ways of getting more Google reviews is using a reputation management software like ReviewsOnMyWebsite.
The software lets businesses send SMS and email review requests to customers to ask them to submit a Google review on your behalf.
This tool allows you to share your Google reviews with others by embedding a Google reviews widget directly on your website.
Not only does this permit you to showcase your previous customer reviews on your website, but this helps improve social proof - which establishes trust among potential new customers.