If you've had an issue of a Google review not showing up, this article will provide some much-needed tips, advice, and solutions to build your profile.
Google reviews help your company succeed by boosting your visibility online. They improve consumer confidence and inspire potential customers to choose your business over others. But what happens when a Google review is not showing up?
Most modern businesses understand the value of consumer reviews published on high-visibility platforms like Google, Facebook, Yelp and Amazon. They understand how powerful online management reputation programs are at increasing consumer confidence, driving traffic to your business, and converting sales.
But when reviews are not showing up on Google, even if they are negative reviews, it can cause some companies to consider abandoning their strategies - which can have disastrous long-term effects.
Believe it or not, many of the top reasons for reviews not showing up on Google are minor maintenance or management issues. Others are a bit more technical or require some additional research to resolve.
In the information below, we'll answer one of the most frequently asked questions: Why is my Google review not showing up? We will introduce 8 possible reasons or sources, a few ways to resolve the issues quickly, and some tips on increasing your Google reviews using automated reputation management software.
Why is a Review Not Showing Up on Google a Problem?
Google reviews are vital to your online marketing and reputation management strategy. Not only does a positive rating or review help improve your social proof with potential customers, but it also has a positive impact on your SEO.
When these reviews don't appear on your Google Business Profile, it can create several problems.

Reduced visibility - it reduces your local business visibility on Google. This search engine is the Holy Grail of online consumer searches. And customer reviews and ratings have a significant impact on improving or reducing your company's visibility on the platform.
Reduced social proof - suppose future customers search for your type of business in the area they live in and only have a few independent reviews to read. In that case, it does not inspire them to choose your business.
Lack of customer engagement - a review posted on your Google profile provides excellent value to your business. Mainly, it permits you to learn from mistakes, focus on expanding areas of your successful business, and reply to comments professionally.
7 Possible Reasons for Google Reviews Not Showing Up
Most of today's successful businesses spend a lot of time, effort, and money on driving traffic to improve the quality and quantity of Google reviews and ratings. While it is frustrating to discover that some reviews are not showing up, it's critical to understand the possible reasons.
Below are 8 possible reasons your customers' Google reviews are not showing up on your profile.
1. Users Have Embedded Links in their Google Reviews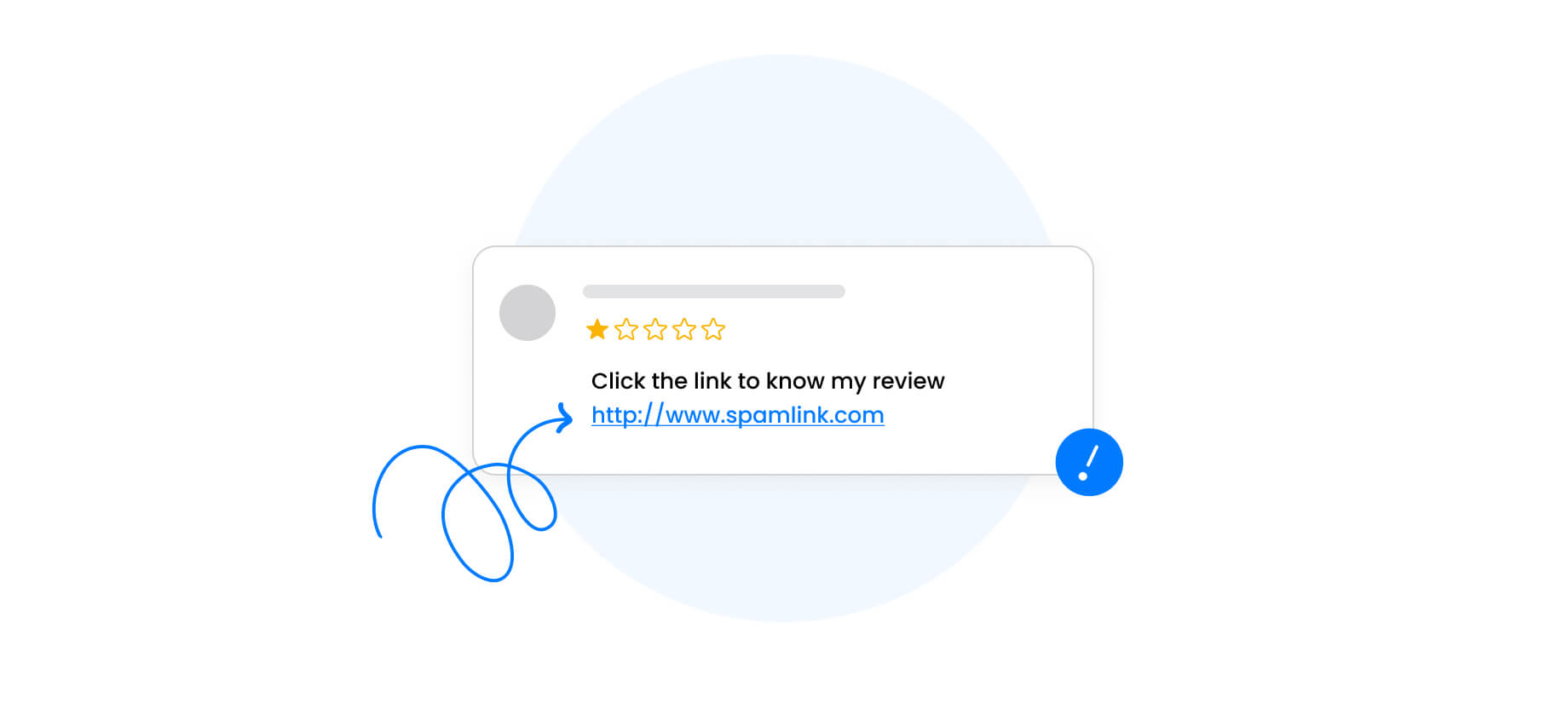 Think again if you want to add a URL or link to your Google review. Reviews containing URLs are removed almost as soon as they're posted. Google review policy has firm standards about not allowing URLs or embedded links in their consumer-written reviews.
Google is more likely to flag reviews with links as spam. As a result, try to contact the customer and ask them to remove the link from their review before Google takes it down.
2. Google Considers it a Fake Review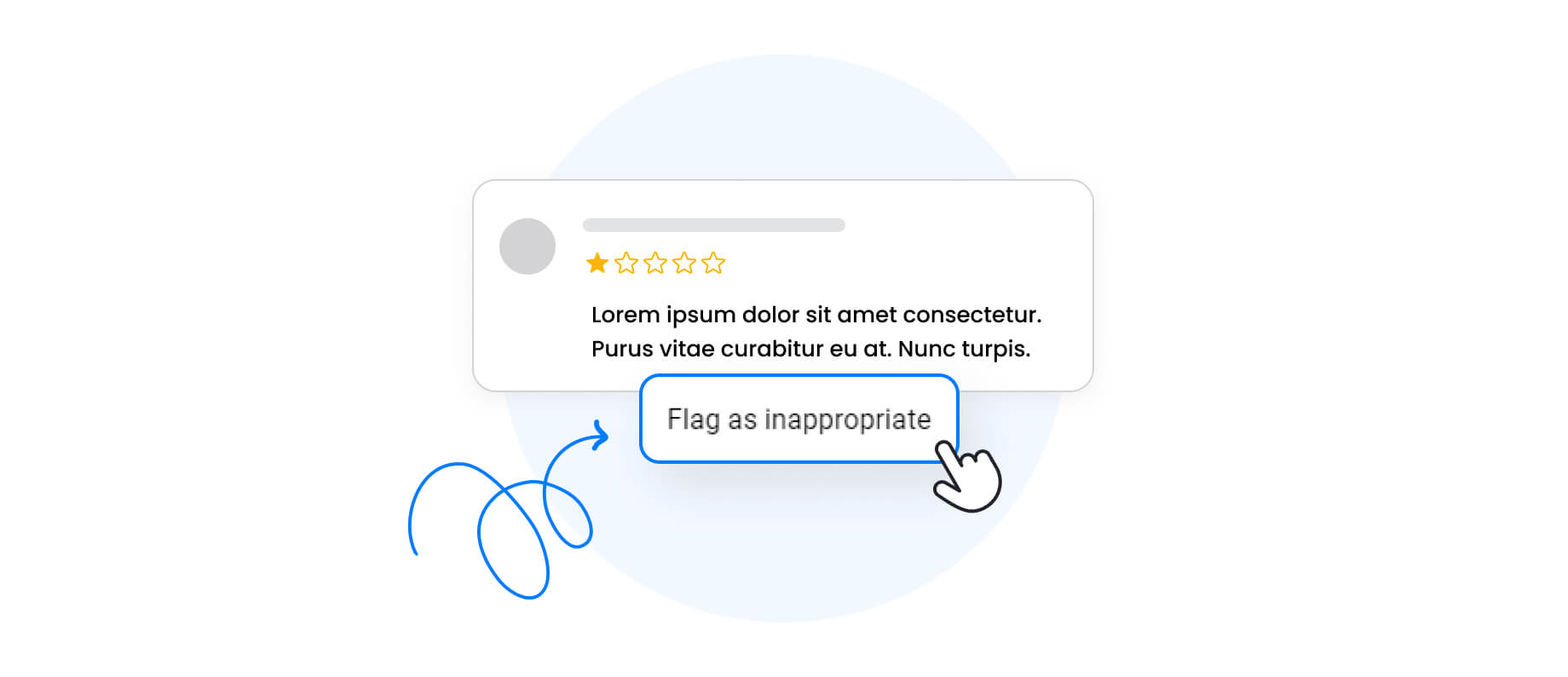 Google will mark reviews submitted from profiles missing a name, photo, and other essential information as fake or not authorized. Frequently, when a business reverts to unethical practices, such as paying for positive online customer feedback, Google will also flag the review as being fake.
It is common for some of these submissions to be posted by bots using fake profiles. Google takes this action to protect the credibility of its public review platform.
3. Google Reviews Are Temporarily Disabled
Even Google has a bad day sometimes. To manage a high traffic volume, Google has been known to disable the review section on Business Profiles. A great example of this occurring was during the COVID-19 pandemic - when users were frantically using Google to seek out facts about symptoms, treatment, and other statistics.
The result was many missing Google reviews for new business owners, local search issues, and problems on all Google business profiles. The good news is that this is usually temporary and does not have a big impact on customer experience with leaving reviews.
4. Your Business Is Newly Listed on Google
If your business is new to Google, customers may have yet to find your Google Business Profile. It's likely because it has yet to start ranking highly and can be tough to locate. It's also possible that your business address still needs to be verified or processed by Google.
Because of this, you must enhance your marketing efforts to bring in more customers. Generally, the more customers you attract, the more reviews follow suit.
5. Your Google Business Profile Is Inactive

Suppose it's been a while since you've updated your Google Business Profile, and customers are no longer interacting with it. In that case, there's a chance that your business lost its verification on Google. Also, if businesses become ineligible, Google will disable their profiles.
Companies that Google has not verified will not appear on searches or maps, meaning customer reviews of your business will be hidden from the public.
6. The Reviewer's Account Is Inactive
Sometimes a past review will go missing if the customer who wrote the review has their personal Google account deactivated. A user's account will be deactivated for a few reasons, mainly if they disable the account or violate Google's terms of service.
The bad news is when this occurs, those users' post reviews, star review ratings, and comments will vanish from Google for good.
7. You Have Duplicate Google Business Profiles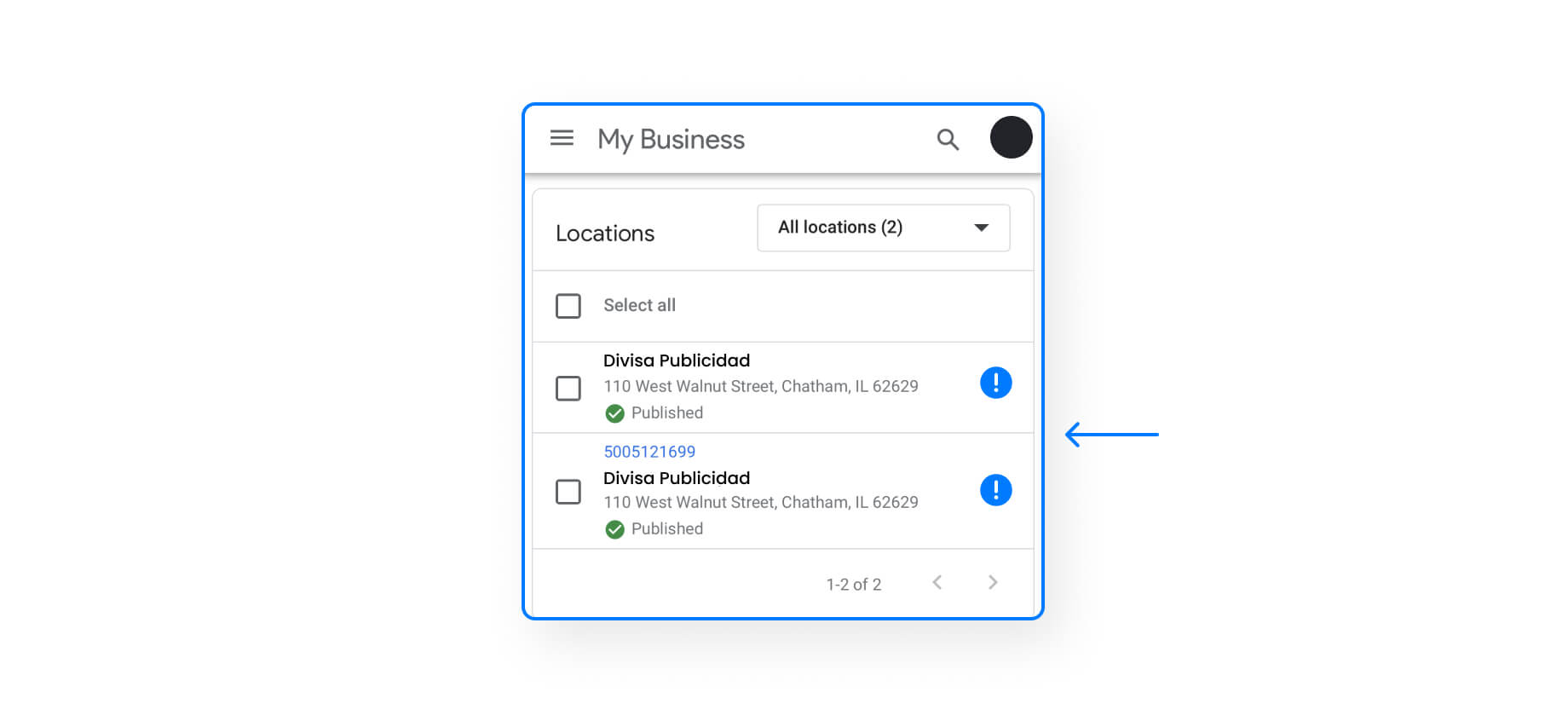 Believe it or not - this is more frequent than you'd think. Sometimes, when a business sets up an account under one business listing or physical address, and that business moves - they will create a new account.
The truth is, Google allows you to update your location - so there is no need to establish a secondary account. The exception is when you have multiple locations. In that situation, you want to create a Google Business Profile for each location.
3 Steps to Fix Google Reviews Not Showing Up
Google has stated that most of the time when a business review no longer appears, it is due to "policy violations such as spam or inappropriate content." And while you can't control many of the actions of others, there are some situations where you can attempt to resolve the issue.
Here are three easy steps to follow if you'd like to try to resolve the issue of a number of reviews missing from your profile.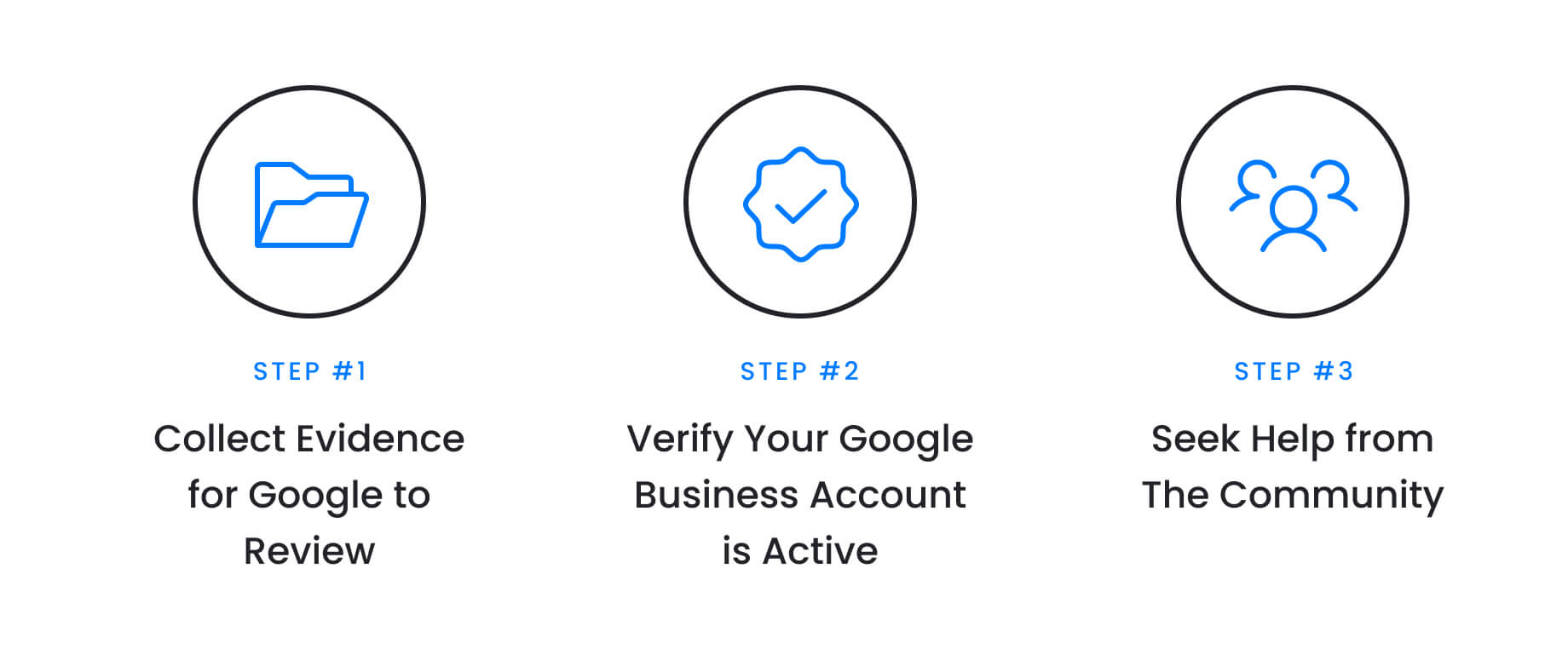 Step 1 - Collect Evidence for Google to Review
Google is more likely to help resolve problems when they have technical or physical data to review. Take some screenshots showing the need for reviews that are not showing up on your Google Business Profile. You can also collect some emails that were submitted by previous customers who have taken the time to post a review for your company.
Step 2 - Verify Your Google Business Account is Active
If you recently set up your account or reactivated the profile, Google may have not activated it yet. The best way to resolve this situation is to contact the support department at Google to determine if this is the reason why reviews are not displayed.
Step 3 - Seek Help from The Community
Google is often sympathetic to businesses genuinely trying to build their online reputation through ethical business practices. If you go above and beyond to contact Google support but keep hitting roadblocks, try to post your situation in the Google Business Profile Community.
What if Your Google Reviews Keep Disappearing?
We know how frustrating it can be to spend time building your online reviews - only to see those efforts fall flat. If your Google reviews keep disappearing, you may be experiencing some technical issues.
Sometimes the errors are on the client side with their computers and devices. In other situations, the error is on the server side - or Google's technical faults.
The other common issue is that the cache on your browser needs to be refreshed, the history cleared, or cookies removed.
Hopefully, the steps outlined above help resolve your issue of a Google review not showing up. In that case, it's time to build your online reviews on Google.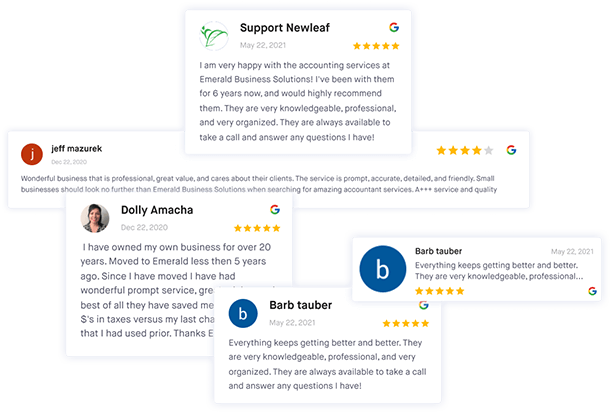 Leverage feedback and reviews to improve your online reputation
Get more online reviews and turn your customers into raving fans with ReviewsOnMyWebsite review generation software.
One of the best tools for automating this process is ReviewsOnMyWebsite. It lets you send SMS and email review requests to your customers to ask them to submit a Google review for your business.
You can also use the Google reviews widget to automatically display reviews from Google on your website. This is a very effective social proof practice. It helps inspire new visitors to your website to develop trust in your business.
Key Takeaways
The biggest reason why Google reviews do not appear on your profile is technical issues or user violations. Once you have a chance to resolve any technical problems, it's important to drive as many positive reviews from real customers, to build your online reputation.
ReviewsOnMyWebsite can significantly help you improve your online reputation – especially with Google reviews. If you've had issues with a Google review not showing up and have resolved these issues, consider using this software as your online reputation management solution.
FAQs
Why is my Google Restaurant review not showing up?
If you are a restaurant owner, there's a high chance that a review is not appearing because you still need to specify your business category as a restaurant. You'll need to edit your business information and include "restaurant" in your category. It is also possible that the users who are leaving the review have accounts that are not verified or have an adverse history of leaving false reviews.
Why can I only see my google review when logged in?
If you're only able to see your Google review when logged in, it's likely because the review is still awaiting moderation from Google. This moderation process can take a few days. Once the review is approved, it will be visible to everyone.
How long does it take for Google reviews to post?
The time it takes for a Google review to post can vary, but it's typically within a few days. Sometimes the review process is delayed due to user issues, such as having URLs embedded in their review.
Why can't I write a Google review?
There could be a few reasons why you can't write a Google review. It's possible that your account needs to be verified, or you need a recent history of leaving reviews. Additionally, it's more likely that the issue is related to user errors, such as profiles that are not verified, using profanity in previous posts, or publishing restricted content in a review.