As a business owner or manager, you likely understand the importance of maintaining a positive reputation. However, as online marketing expands from a luxury service to a need and more future customers find your business online, tracking consumer reviews on the internet is a critical marketing task. This job is referred to as online review management.
Online customer reviews published on public-accessible websites like Facebook, Google, Amazon, Tripadvisor, and Yelp, among others, play a crucial role in connecting with future customers. While positive comments and ratings help inspire customers to give your company a shot, negative reviews can have an adverse effect.
To avoid these potential online marketing pitfalls, proactive businesses engage in an online review management program. It involves setting a schedule to review and reply to written comments, star ratings, and other direct consumer feedback posted on high-traffic websites.
But there is much more to managing online reviews. And review management software is an important tool that can help activate a customer review management program.
The information below will introduce the facts about online reviews management programs. We will explain why your business needs an effective online review management program, how it's beneficial for SEO or search engine optimization, and a four-step, easy-to-follow process.
What is Online Review Management?
Online review management is a business or marketing process that involves reviewing, analyzing, replying to, and courting positive consumer reviews on multiple platforms. An excellent online review management strategy not only reduces the potential of negative reviews without direct company feedback but can be highly proactive in helping improve social proof among potential consumers.
Social proof is a psychological theory that suggests that people seek the advice and guidance of others when they encounter an uncomfortable or unfamiliar situation. In fact, it's estimated that 72 percent of customers researching a new product or service provider will not act without reading consumer ratings or reviews.
Further, 94 percent indicate that they'll seek other options when they read a negative review about a local business or product. This is why being proactive about managing online customer reviews – especially negative ones - is vital for enhancing the customer experience and growing your online presence.
Why Does Your Business Need Effective Online Review Management?

Taking the proactive measure of activating a strategic online reputation management program offers every business many benefits. The top reasons your company should focus on reviewing customer reviews online include the following.
Reason #1 – Provides Exceptional Insights from Customers
Although a negative review does not enhance your business's online reputation, it can be a positive learning tool.
An online review monitoring strategy allows you to constantly check out customer feedback. If issues exist in your business operations, product quality, or service, you can determine where problems exist. You can then fix them to address your customer's concerns, which can reduce future negative comments.
Reason #2 – Allows You to Stop Negative Situations Before it Escalates
Potential customers love seeing engagement with their online reviews. Not only does it validate their opinions, but it helps you build relationships.
It is crucial to quickly reply to all customer written reviews – primarily when they address concerns about their interaction with your business. When you have a proactive online review management program in action, you'll recognize those negative reviews quickly, reply to the customer, and try to resolve the problem outside of the public forum.
Reason #3 – Attracts New Customers
It's estimated that more than 80 percent of future customers are more likely to choose a business that replies to the comments and reviews of its existing clients and consumers. Plus, the more engagement you have with customer reviews on Google and other major websites create more user-generated content – which drives and improves search engine optimization.
How Does Online Review Management Work? 4 Key Elements of Business Review Management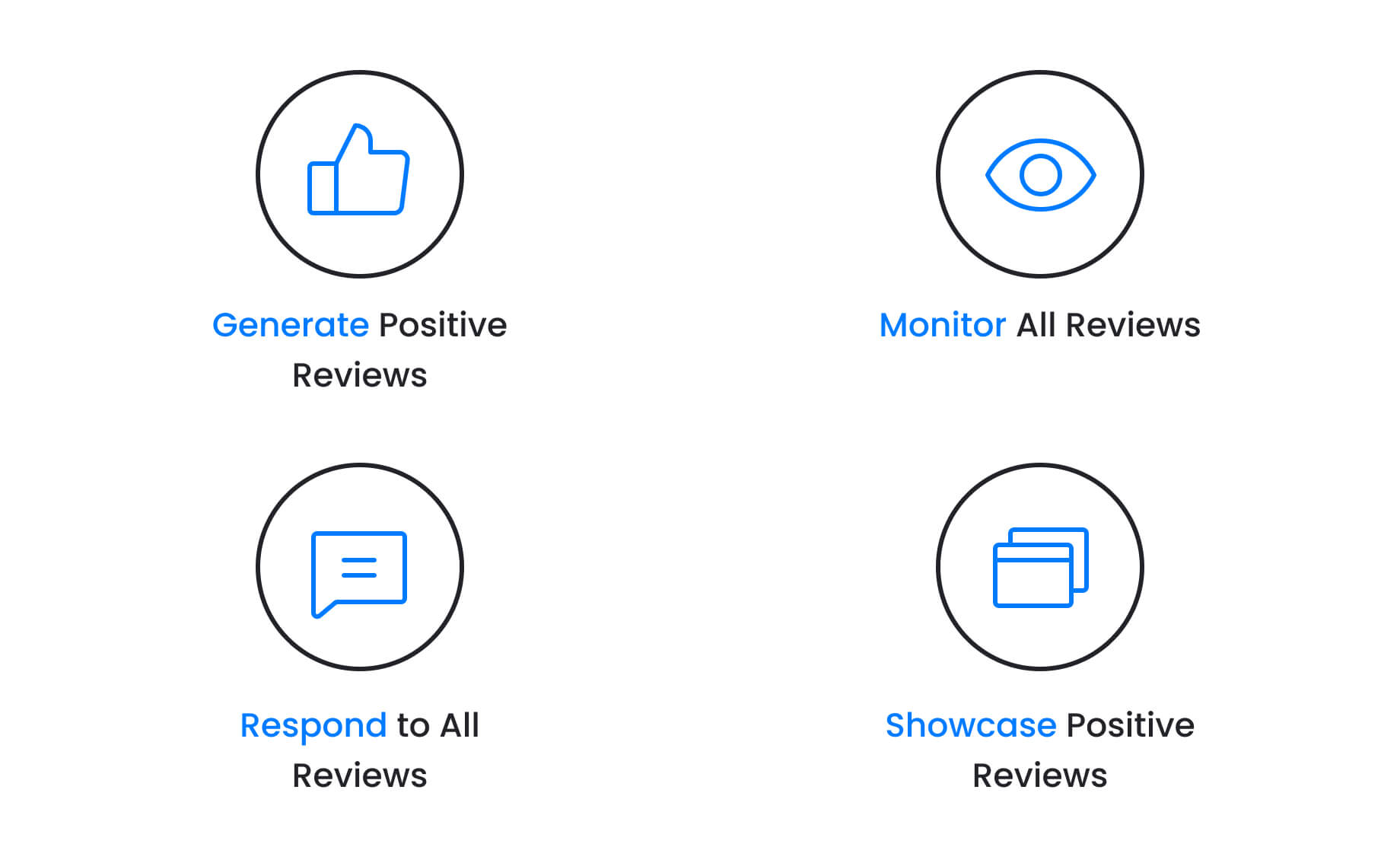 As you can see, online review management programs are crucial for maintaining and improving your company's reputation with current and future consumers. But how does it work?
While each company and industry are unique, every online review management program involves the following four key elements.
1. Generate Positive Reviews
The first step to creating an excellent online review reputation is to start receiving reviews. However, most unsolicited reviews by former customers or clients are provoked due to a negative experience. So, how do you get more satisfied customers to positively review your business? Believe it or not, it is easier than you think.
Suppose you can make it easier for satisfied customers to post reviews on Google, Facebook, Zillow, Amazon, or other online media you market to customers. In that case, they'll usually take the extra few minutes to accommodate.
2. Monitor All Reviews
The second step to activating an online review management program is quickly replying to new reviews and ratings. Several platforms have automated alert notifications that will tell you as soon as a customer review has been approved by the platform and published on their website.
Suppose you schedule time daily to monitor those common online platforms where customers post their reviews. In that case, you'll be able to resolve potential issues as soon as they come up.
3. Respond to All Reviews
Being alerted of new customer reviews is one thing. Doing something about those reviews is what matters most. A proactive business should always reply to each consumer review – positive or negative.
If the comment is positive, the business should always thank the user for taking the time to leave their review. However, when a negative comment is published online, the business must acknowledge it publicly – in a professional and diffusing manner.
A key component within this element is creatively taking the further discussion to private conversations. This can be done via private messages through the online review website, email, or phone. The goal is to terminate further hostile communication between the reviewer and/or company management. A business can significantly improve its online reputation if it can accomplish this task.
4. Showcasing Positive Reviews
The final element of an effective online review management program is to showcase those positive reviews to future customers. Typically, this is accomplished by publishing favorable reviews on the company website, sales portals, or social media channels.
The advancement of SaaS technology has made this seamless, automated, and highly effective.
5 Tips for Managing Online Reviews Like A Pro
Every successful review management program is measured uniquely. Some companies focus on increased sales as their key metric, while others look for increased website conversions. Regardless of how the business determines the effectiveness of its campaign, most of the best programs follow five similar steps.
Here are five easy-to-follow tips to help you manage online reviews effectively and efficiently.
Tip #1 – Determine Which Review Websites are Valid for Your Business Growth

There are dozens of public online forums or web platforms permitting users to review businesses, products, or brands they engage with. However, since each business has different consumer groups, products, and services, the first step is identifying which review sites are vital for the business's growth.
Consider the following questions as you're trying to identify the essential review websites:
What are the most relevant review websites specific to your business model? For example, if you don't sell products on Amazon – it doesn't make sense to focus on reviews from that platform. However, if you provide services to a local community and your business is listed on Google, that would be a great review website to showcase.
Which websites or apps are impactful to your customers or clients? If your customers are frequently on Facebook or use social media to connect with brands, that would be another great review site to focus your attention towards.
Are there niche-based review sites that apply to your business? Restaurants, hotels, and entertainment-based companies would find it helpful to focus on Tripadvisor, Yelp, and other commonly reviewed websites for those who travel. The same applies to Zillow for real estate agents or those in that sector.
Tip #2 – Establish an Account that Claims Your Business on those Platforms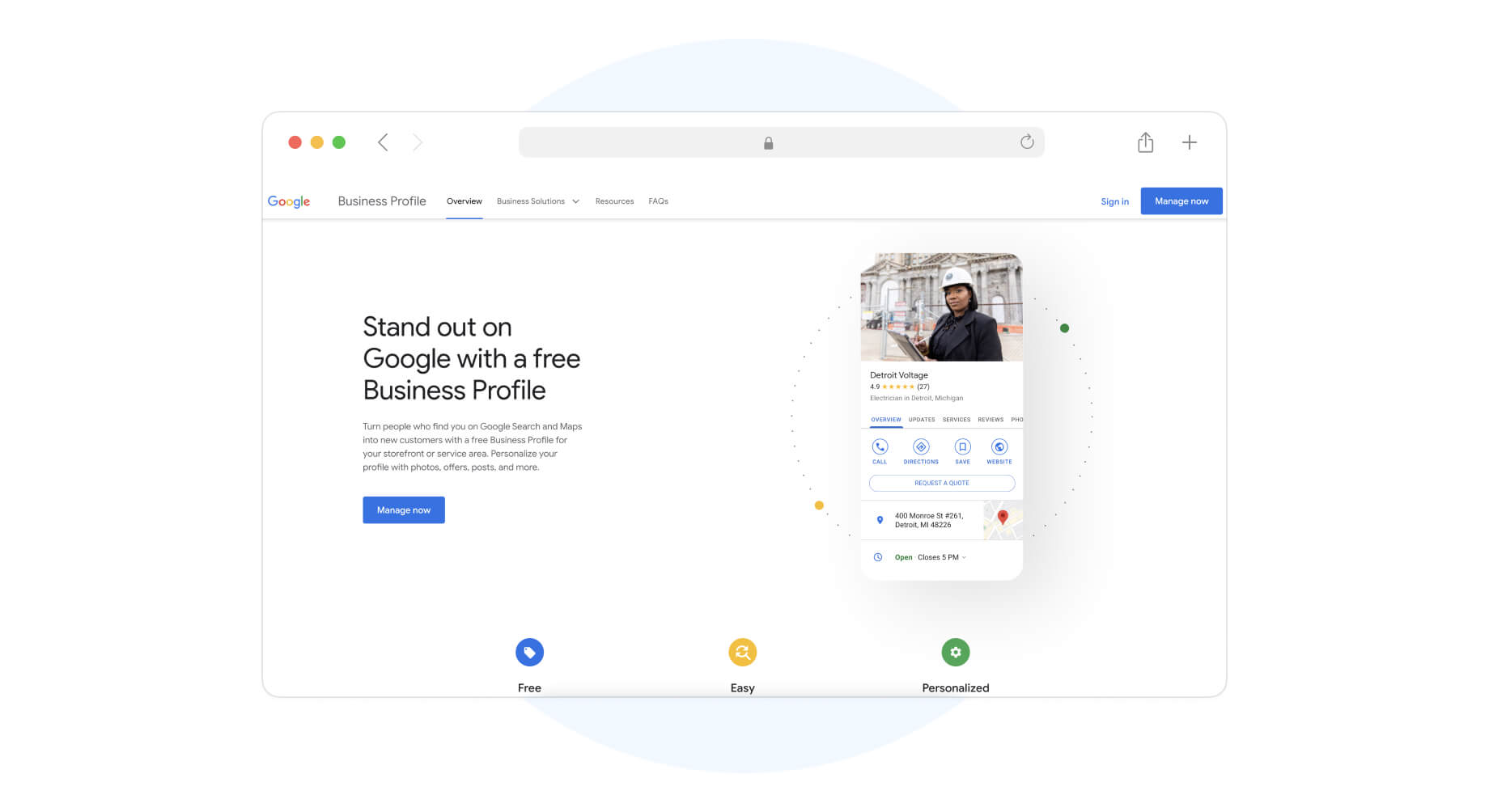 Before engaging in an online review management program, you must establish a management account on those platforms. This is known as claiming your business.
A great example of this is Google My Business. When you set up your account, verify your identity and location, and have your business listed on their Map. However, this also allows you to reply to reviews – and set up notifications when new reviews are published about your business.
Tip #3 – Create Your Review Management Plan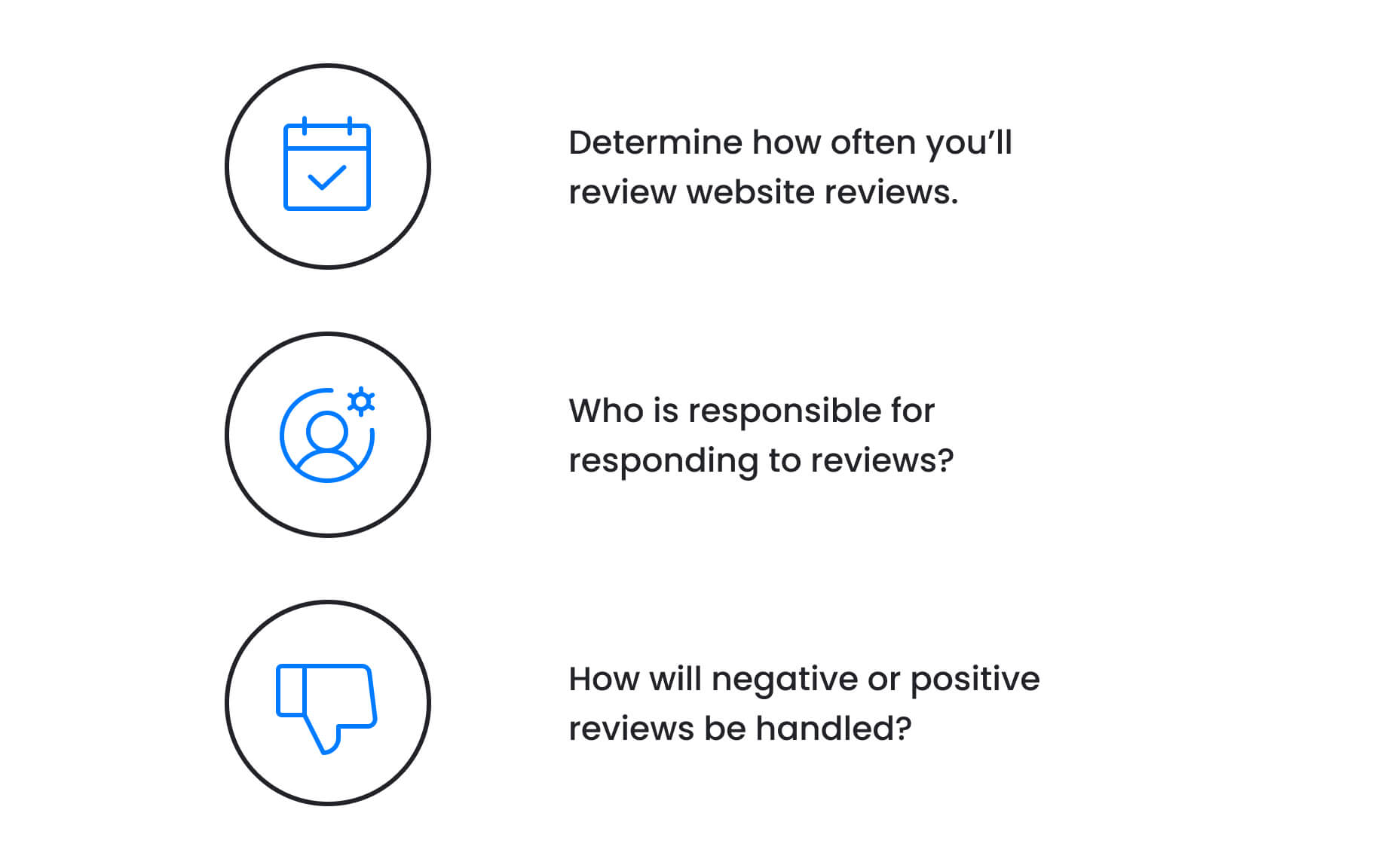 Once you're set up on the focused review websites, you'll need to create a good strategy for managing those reviews. Here are a few crucial elements to determine, plan, and establish metrics or assign tasks.
Determine how often your team will review website reviews. Is it a daily task, weekly, or another determined period? The best review management programs will typically establish daily routine review website visits.
Who is responsible for responding to reviews? Always assign an individual or team of good written communicators who understand the importance of maintaining a positive tone with all review replies – especially negative ones.
How will negative or positive reviews be handled? You should consider establishing a series of steps for the reviews team to follow when a negative or positive is posted online. This will ensure consistency with your online messaging, allow you to stay on brand, and ensure that future customers recognize your professionalism.
Tip #4 – Understand the Procedures for Requesting Removal of Fake Reviews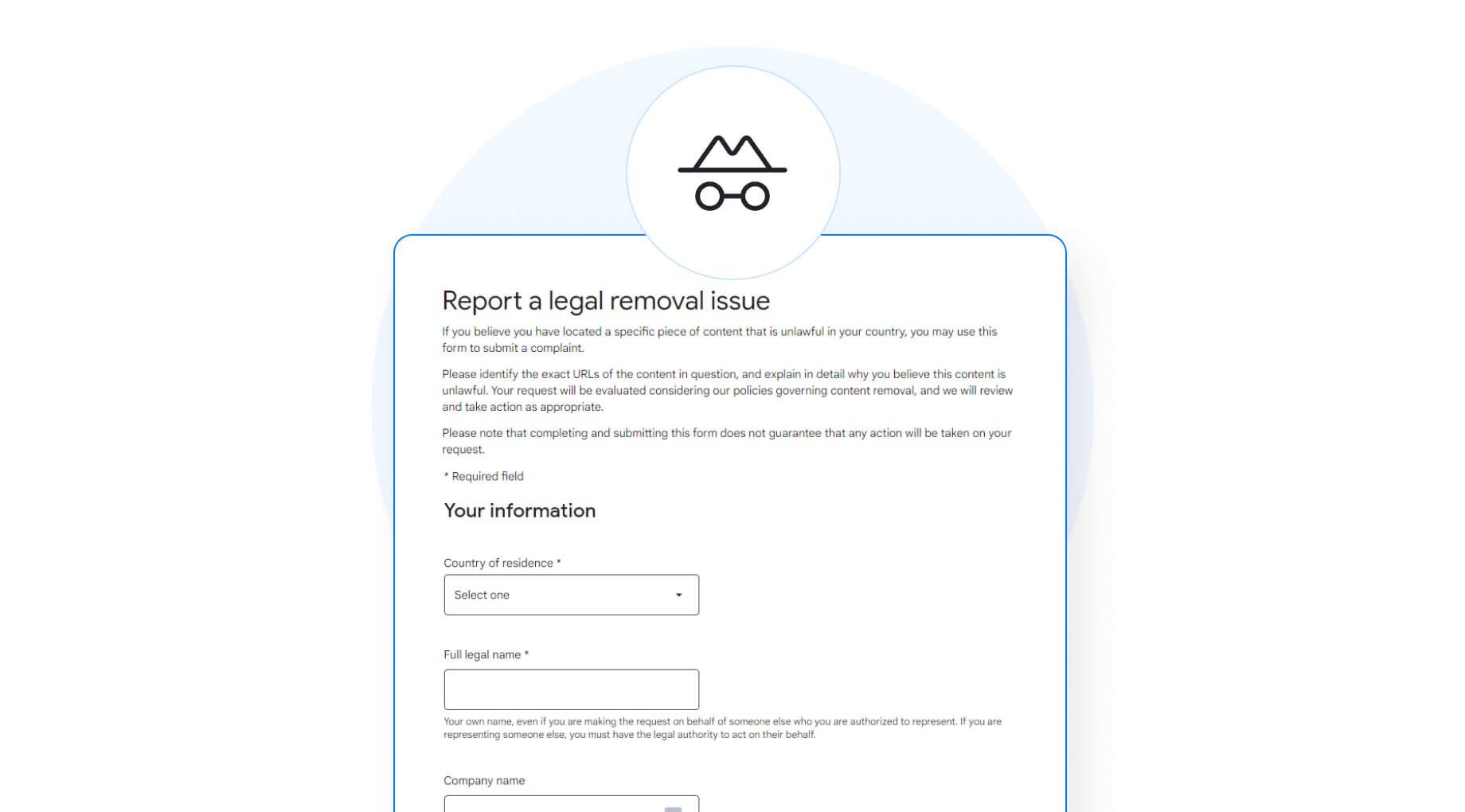 Not all reviews are legitimate. In fact, it's quite common for competitors or individuals with hostile intentions to publish a fake review that does not positively highlight the company.
Many top review requests and websites have procedures for requesting the removal of fraudulent or fake reviews. Make sure to learn how to file these claims before you engage in the review management program.
Tip #5 – Utilize a Powerful Review Management Software Solution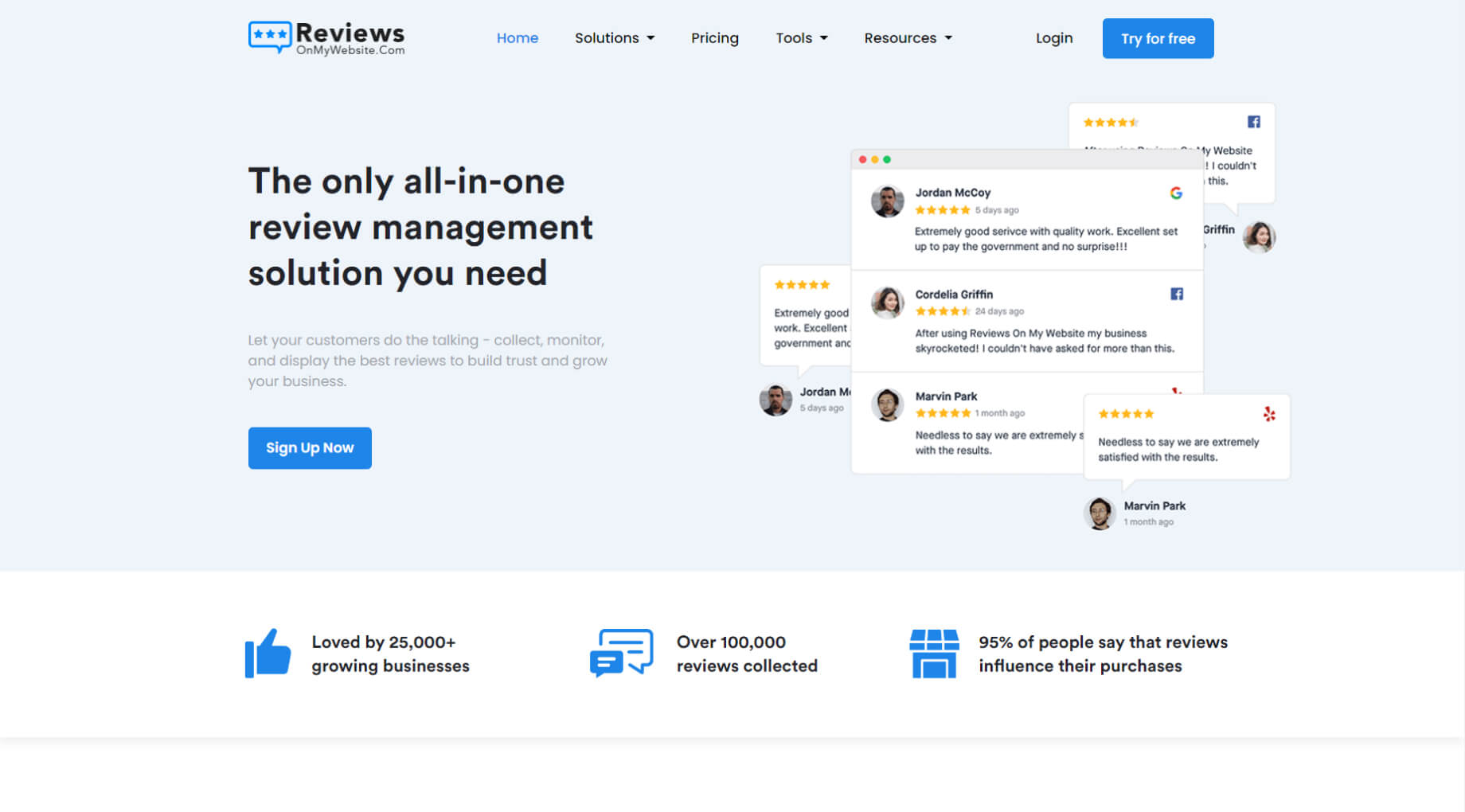 The tips above will help any sized company monitor reviews online. However, many of these tasks are time-consuming. It can be tedious to manually send emails or text messages to previously satisfied customers to ask them for positive reviews on your target platforms. Further, publishing and showcasing positive reviews through your sales channels is time-consuming and technically challenging.
However, today's modern reputation management software tools like ReviewsOnMyWebsite automate and streamline several vital steps for maintaining and improving your online reputation.
Looking for Good Online Review Management Services?
Once you decide that it makes sense to utilize an online review management platform for your business, consider giving ReviewsOnMyWebsite a try.
ReviewsOnMyWebsite allows you to obtain direct consumer feedback and show current ratings on your marketing channels. The platform allows businesses to contact consumers by SMS or email, whichever they choose. It's designed to streamline workflow, improve social proof, and make it easy for you to showcase those star reviews that engage future clients and can improve local SEO.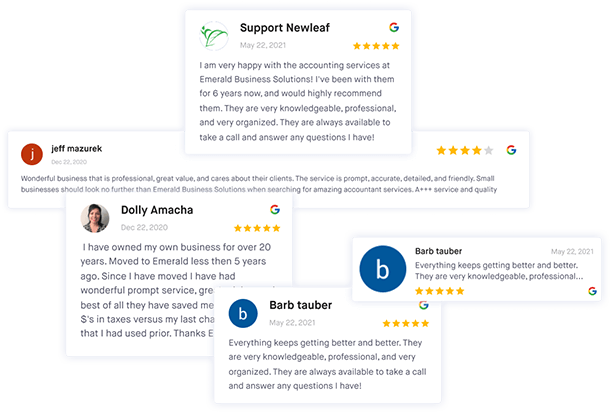 Leverage feedback and reviews to improve your online reputation
Get more online reviews and turn your customers into raving fans with ReviewsOnMyWebsite review generation software.
As your client database grows and you begin data-mining vital statistics like where they buy or use your products and services, you may customize the tool to direct them to post reviews on those platforms.
The widget may be modified to reflect your brand and website's design. You have the option to display Google, Facebook, Yelp, and other reviews that are most relevant to your business.
Key Takeaways on Business Review Management
Hopefully, after reading this article, you clearly understand the importance of activating a business review management program for online reviews. Whether you operate an enterprise-level corporation or small business, customers appreciate it when a company takes the time to thank them publicly for their reviews.
And those who might have published bad reviews about a negative buying experience can be persuaded to remove those negative comments if the company makes things right.
Using a review management service such as ReviewsOnMyWebsite can help any sized business automate many of the key steps mentioned above. Further, it can be scaled as your business and marketing strategy expands.
FAQs
What is an online review management system?
An online review management system is an effective program that allows a business or individual to monitor public feedback listed online by former clients, customers, or those who have engagement experience.
Typically, this involves reviewing standard public websites that offer customers a platform for leaving feedback on businesses they have visited or purchased products. It also involves replying to those reviews and showcasing positive ones through their sales channels.
What is an online review management strategy?
An online review management strategy involves seeking positive reviews from former customers or clients, reviewing all publicly posted reviews, replying to them, and showcasing positive reviews on the company's sales channels. This may include their websites, social media accounts, and other sales funnels – like Amazon, Google, or niche-based websites.
What is the difference between review management and reputation management?
Review management involves engaging with all consumer-driven reviews – whether they are positive or negative. Reputation management is a more robust program that involves review management, public relations, and mitigating possible negative situations before they occur.
What are reputation management services?
Most reputation management services are categorized into software as a solution and public relations or customer review management agencies. The agency will utilize multiple tools to resolve negative posts, news stories, and other communication forms–while encouraging positive media to enhance its client's reputation.
Automated reputation management services seek to improve the number of positive reviews and showcase them on the companies' sales channels.
Is asking for Google reviews illegal?
Not at all. Any company has the right to seek Google reviews from its customers. However, they are not permitted to compensate people for their reviews or seek false reviews from people who have not been actual customers.
Can you remove Google reviews?
It's tough for businesses to remove a Google review posted by another user. The Google review must violate the standards set forth by Google to be flagged, reviewed by Google's team, and ultimately removed. Google users may edit and remove their posts, reviews, replies, or ratings.