We are thrilled to announce that we have recently released our Zapier integration. The application can be accessed by following this link.
Zapier introduction
Zapier is a tool that helps automate repetitive tasks between two or more apps—no code necessary. Zapier can tell another app to perform (or do) a particular action when an event happens in one app. Here is a quick start guide from Zapier.
Getting started with Zapier
Zapier is currently available on all the paid plans. In order to use Zapier, you have to first create a token. The token can be created by visiting the Integrations page under Account settings. Please ensure that you are signed in to your ReviewsOnMyWebsite account.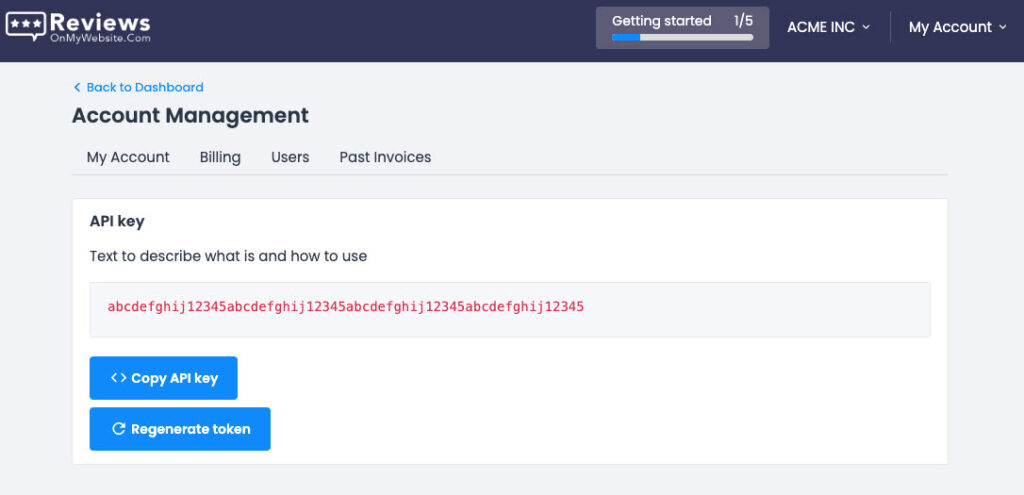 Once the token is generated, you may proceed to the application page on Zapier website.
Triggers & actions
Our Zapier app currently supports a number of triggers. Triggers are the first step in setting up any Zap. The outcome of the triggers defines "action" that you can take on any other app.
Business List - provides a unique identifier for each business or location you have in your ReviewOnMyWebsite account. In case you have multiple businesses, you can perform operations on a selected business.
New Review - triggered when a new review is posted or private feedback is received.
Example cases
Use ReviewsOnMyWebsite + Google Sheet Zap to export any new review as a new row in the Google sheet.
As of now, we support one action. Actions are the second step in setting up any Zap.
Request Review - this action can be used to send review requests to your customers. It can be connected with the system or crm platform that stores your customers' information to automate the review generation process.
Example case
Use Microsoft Dynamics 365 CRM 'new contact' as the trigger & Request Review as the action. This will automatically send a review invite to your customer when that customer is recorded in MS Dynamics.
Contact us if you have any questions or require help setting up your Zapier automation.