When a friend recommends a film, you mentally add it to your watchlist, just like if you're on the hunt for a new shampoo, you might ask your close circle for recommendations.
Passing on tips to friends and family has been a common way to transfer information for thousands of years - and it's not going anywhere anytime soon. In fact, word of mouth marketing is still one of the most effective marketing tools.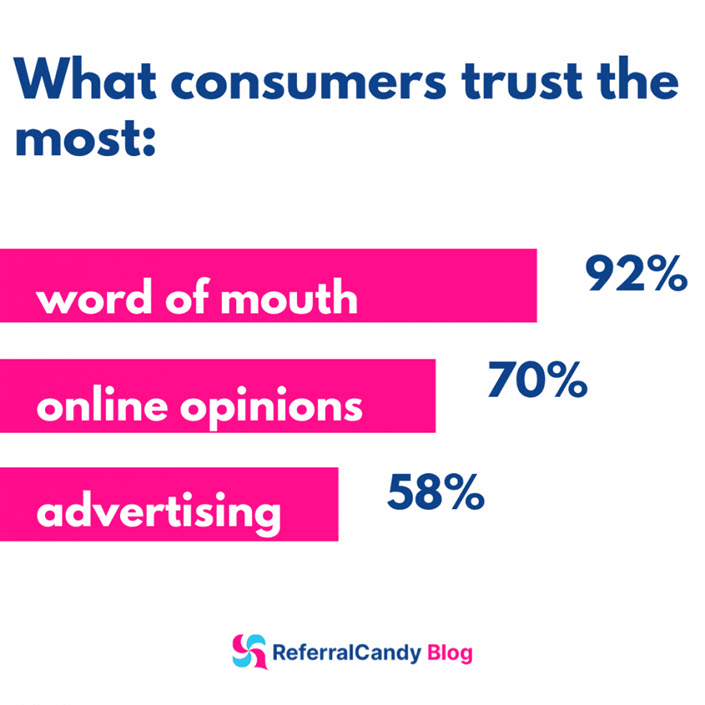 The hard part is translating word of mouth into the online world.
Reviews are an obvious way to replicate offline recommendations. They act as social proof, build trust, and tackle objections potential buyers might have. Incorporating them throughout your marketing campaigns can improve results and increase conversions.
How to Level Up Your Marketing Campaigns With Reviews
1. Add Reviews to Your Social Media Ads
Research shows that 88% of consumers believe ads are more trustworthy when they include online reviews. In addition, reviews-based ads get 4x higher click-through rates and a 50% drop in CPC than ads without reviews.
The simple act of incorporating product or service reviews into your existing ads - or generating new copy and creatives entirely - can have such a huge impact on your campaigns.
SuretyBonds have included a review as part of their social ad graphic, but you can insert reviews into the copy or the headline.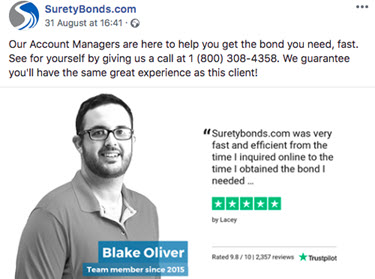 2. Sprinkle Reviews Throughout the Buying Cycle
The journey customers take before they make a sale is rarely linear. And, if it is, one person's linear journey might look very different from the next person's.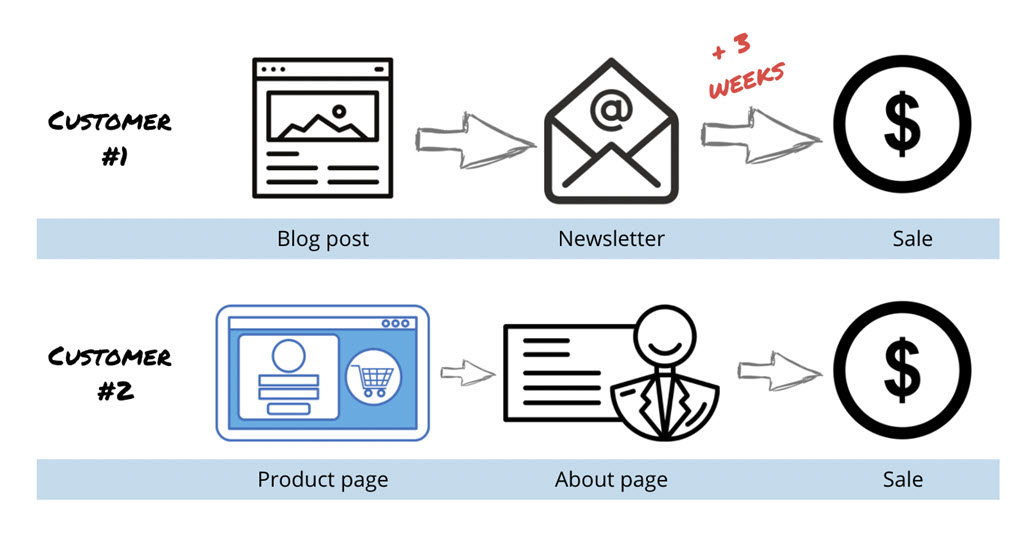 For example, one prospect might land on a blog post, sign up for your newsletter, and make a purchase three weeks down the line. Another prospect might arrive on a product landing page, check out your About Page, and make an immediate purchase.
Each of these customers is at a different point in the sales cycle when they land on your site, so it's important to cater to each of their needs - particularly handling objections and providing them with the exact information they need at just the right time.
You can do this by including reviews on all major pages in the sales cycle, such as your homepage, services' pages, about page, and contact page.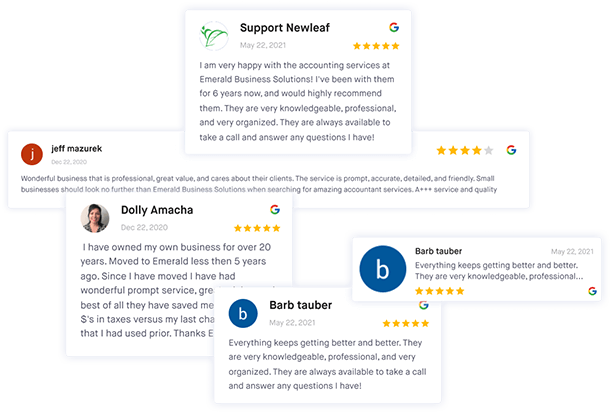 Leverage feedback and reviews to improve your online reputation
Get more online reviews and turn your customers into raving fans with ReviewsOnMyWebsite review generation software.
Ty Paul Personal Training has an entire section of their homepage dedicated to reviews. Customers that have scrolled down that far are likely to be very interested in the services available and reviews add another layer of buyer confidence.

3. Share Reviews on Social Media
Consumers regularly turn to social channels to find out what other customers say about a product or service. On top of this, 1 in 4 users follow brands on social media that they're interested in buying from.
Your social channels are a chance to connect with potential buyers, increase brand awareness, and promote your products and services. Build trust by posting customer reviews on Facebook, Twitter, Instagram, LinkedIn, and any other social platforms of your choosing.
The additional benefit is that it compels recent customers to join forces and leave a review as well. It's a win-win situation: you get more reviews, and customers feel valued.
Plymouth Furniture does exactly this. They've created eye-catching graphics to share on their social channels that promote recent, positive customer reviews.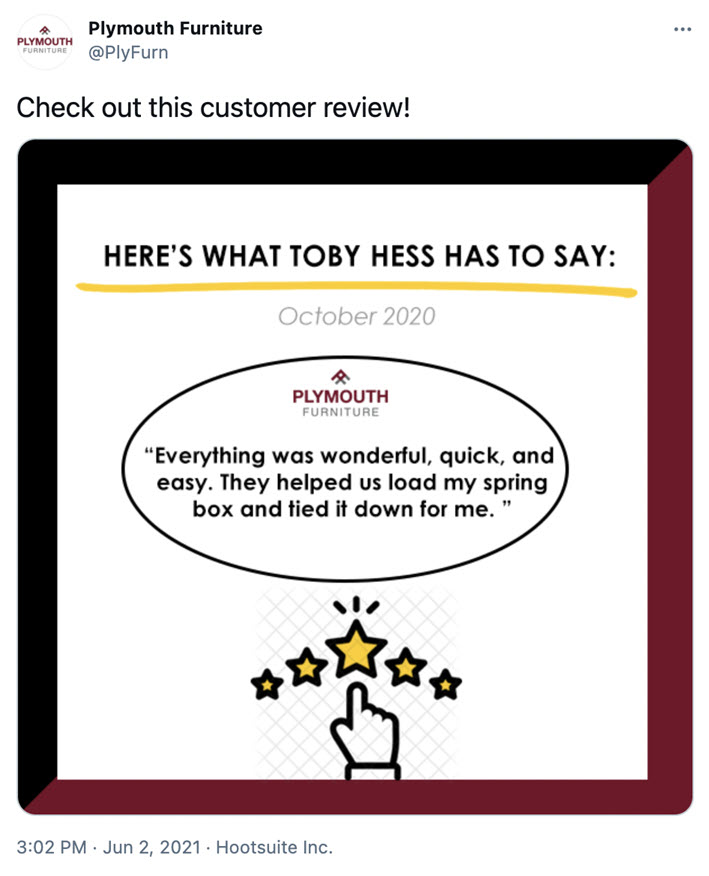 4. Promote Reviews in Your Emails
Email is the best channel for ROI, generating $44 for every $1 spent. You can make your emails work even harder for you by incorporating reviews into your email campaigns.
This might include sprinkling them throughout:
Customer welcome sequences

Order confirmation emails

Newsletters

Abandoned cart emails
Doing this can increase the already high ROI of email marketing while also building trust and click-through rates.
Dog-friendly brand Fetching Fields includes detailed customer reviews in their emails to showcase the benefits of their products.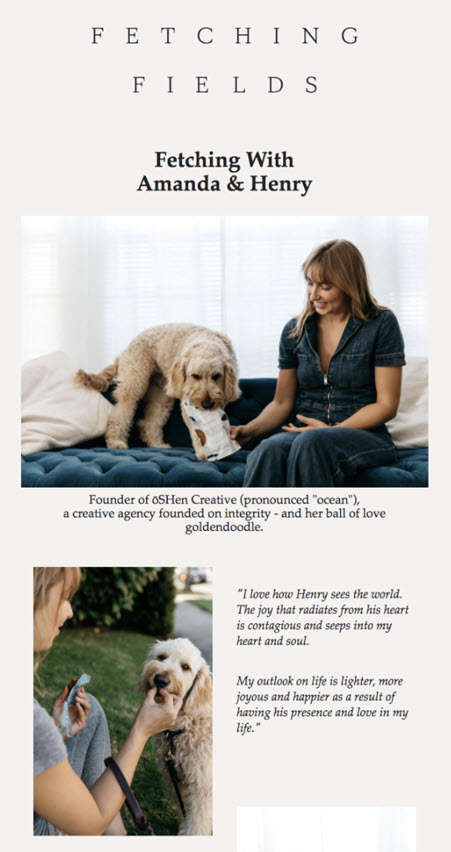 5. Match Reviews to Customer Needs
Today's consumers crave personalization.
In fact, they're more likely to buy from businesses that personalize their experience, and they're happy to hand over their personal information so they can receive highly relevant recommendations and information.
Reviews tap into this need by providing the right information at the right time. If you use relevant reviews in the right places, you can create a personalized experience for each prospect.
For example, if you're a massage therapist promoting a certain type of treatment, include reviews of that specific treatment.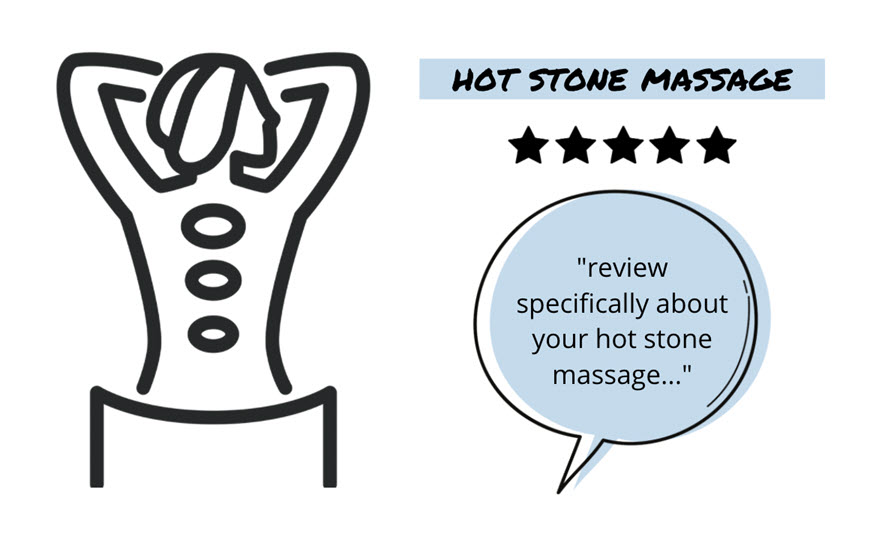 6. Create Review-Led Videos
Video is one of the most popular forms of content - and for a good reason.
Consumers today are busy, but they also want to connect with the brands they buy from. Video is the perfect solution to fast-paced lifestyles and divulging important information.
According to research, viewers retain 95% of a message in a video compared to just 10% when reading text. And 54% of customers want to see more videos from brands they support. So give them what they want by turning positive customer reviews into engaging videos. Whether it's in an animated format, a talking head set up or simply adding moving text to a background.
Video production company Sky Jellyfish aptly uses video reviews to show the experiences of past customers.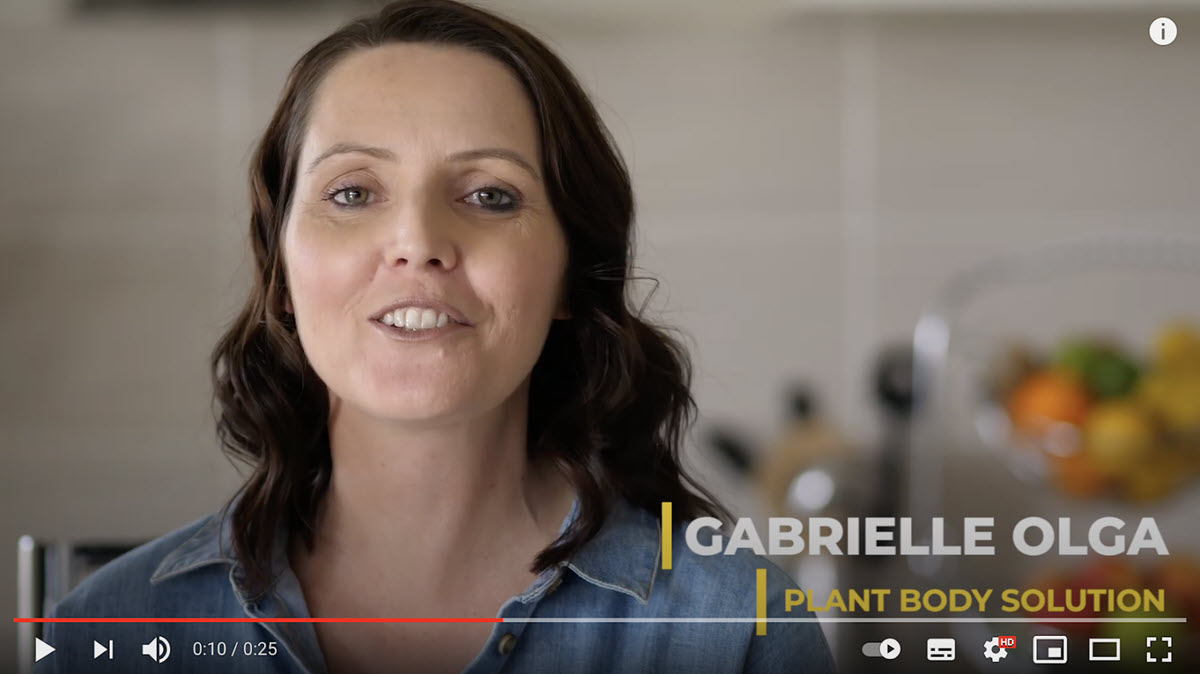 How to Make Your Marketing Campaigns Shine With Reviews
Customer reviews can make your marketing campaigns pop. They add a dose of social proof and can give on-the-fence prospects the nudge they need to make a decision.
Enhance your campaigns with reviews by:
Making it easy:

ensure the review process is easy for customers by making it a one or two-step process

Get your timing right:

collect reviews at the right time - that is, long enough after customers have had a chance to experience your product or service but not too long that they've forgotten about you

Monitor your presence:

consistently check your customer reviews on review websites to get up-to-date feedback

Use tools:

tap into the wealth of tools available out there. ReviewsOnMyWebsite uses widgets that lets you easily collect, display, and request customer reviews
Reviews add an extra layer of persuasive goodness to your marketing campaigns. They instill trust, boost brand credibility, and increase buyer confidence.
Related Content: Online Reviews Management
Make the most of them by sprinkling them throughout your marketing efforts, whether that's on your social channels, in ads, or in your emails. Then, sit back and reap the rewards.