The primary objective of most businesses is to drive more customers to their sales channels. Whether they operate a food truck or a massive eCommerce sales platform, positive customer reviews pave the path for future organic business growth. Google reviews are highly effective in accomplishing this objective. But should you buy Google reviews to gain a competitive edge over the competition?
The short answer is a resounding NO.
With the advent of online reviews and the power they bring towards improving your social proof, you may feel pressure to pad your business pages with 5-star reviews on sites like Google, Yelp, Amazon, TripAdvisor, and social media.
However, trying to do so, or more specifically – if you're caught, the consequences can be devastating to your business and turn off potential customers.
The information below will introduce several reasons you should never attempt to buy review sites rankings on Google maps from a company advertising these services. However, we will likewise introduce several alternative ways of increasing positive reviews on Google using an online reputation management software.
Can you buy Google reviews for your business?
No. In fact, according to the Federal Trade Commission, paying for false reviews on Google and other review websites can lead to legal action. The FTC actively works with review websites to monitor the activity of consumer-direct reviews.
But what law does this action technically break?
According to 15 US Code 45, the Federal Trade Commission (FTC) has authority over anyone who partakes in "unfair or deceptive acts or practices in or affecting commerce." This means that violating any rules set by the FTC is against the law.
The FTC has additional guidelines that all business owners should consider before seeking reviews on Google and other websites.
According to the FTC, their guidelines on consumer reviews include the following important information.
Only ask people who have used or experienced your product/service to review it.
Don't have your staff write a review of your business without disclosing that they work for you and that you asked them to do so.
When asking your loved ones for a review, make sure they disclose their relationship to you in the post.
When offering an incentive for a review, ensure it is not conditioned on the positive review. The review should disclose the incentive offered even if there is no condition. It may introduce bias or change how readers perceive the review's credibility.
The intent of consumer reviews is to provide honest feedback from previous customer interactions with a business. These real-world reviews are exceptionally influential to individuals who are seeking like-minded services in the areas they live.
The bottom line - while you might be able to technically pay people to leave reviews on your Google Business Profile, it's not a good idea. It's against Google's guidelines and FTC regulations.
4 Reasons why you should never buy reviews on Google
Every successful business manager makes decisions based on measuring risk vs. reward. Overall, buying fake reviews that replicate good reviews is not worth the risk. It's much better to focus on providing an exceptional customer experience, building local SEO and using high quality review management software to collect and post honest feedback from your previous customers.
Here are reasons why trying to build your Google Business Profile via fake reviews is not a good business decision.
Reason #1 – it's illegal to buy fake reviews
When you break it down, buying fake reviews is no different than buying votes. It's a form of manipulation that gives your business an unfair advantage over the competition. Plus, it can backfire for those companies trying to increase local search results.
Not only is buying reviews illegal via the Federal Trade Commission, but it also violates Google's terms of service agreement. If caught buying or leaving fake reviews for your business, you risk being banned from Google or getting your reviews removed.
Reason #2 – it's easy to get caught buying fake reviews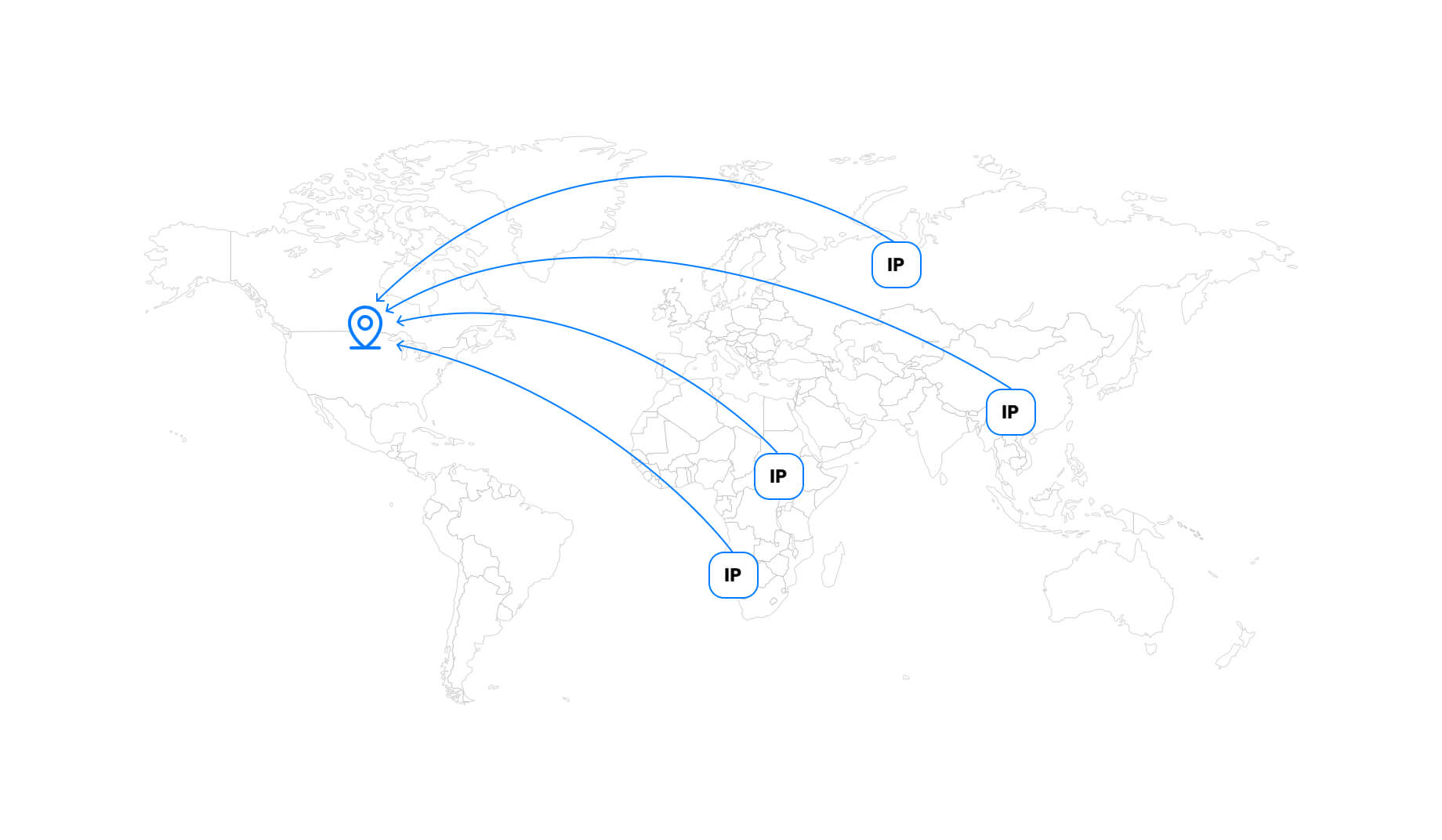 Most people don't realize how easy it is for FTC, Google, and other review websites to catch companies buying fake reviews.
When someone buys a batch of positive feedback reviews, they often come from a small group of IP addresses. And most of these IP addresses are from overseas locations. This is a huge red flag for review websites because it's not natural for customers to all leave reviews from the exactly same location.
Additionally, these reviews often use similar language or praise the company for things that are not relevant to the services they offer. Also, when researched, these new customers never seem to post a bad review.
Here is a practical example of something that really happened. In 2018, an eCommerce merchant was caught by the FTC engaging in a massive fake review program through Amazon, Google, and other social media platforms.
That company paid a subcontracting customer service call center in India to write 10,000+ fake reviews for their line of products.
The main problem was that each review was IDENTICALLY written, had the same US English grammatical errors, and came from the same group of ISP addresses based in the same city.
Not only did that company have to pay more than $2 million in FTC fines, file for bankruptcy, and eventually close three months later, but they were removed from Amazon, Google, and all other online presence they were showcased.
Reason #3 – it can ruin your online reputation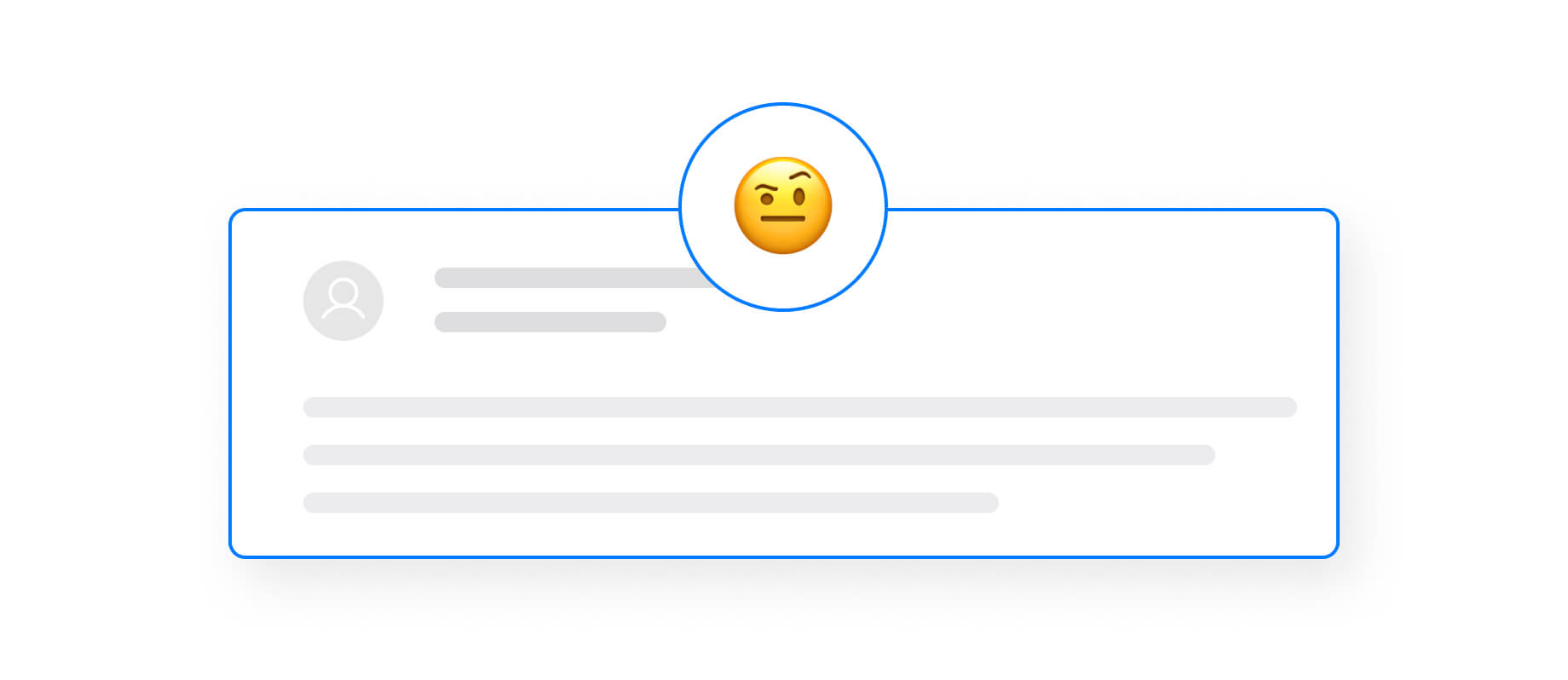 When you get caught buying 5 star Google reviews, it doesn't just damage your relationship with Google – it can also ruin your online reputation with real customers.
Today's consumers are savvier than companies give them credit. Most people can spot a fake review based on several red flags, including:
The review is too perfect. It's scarce for people to have a perfect experience with any company in today's competitive market. So, if a review – or a series of reviews is written, one that seems too perfect to be true often is.
The happy customers review is not related to the subject. If a visitor to your Google business listing sees a comment about your fantastic food service – but you operate an eCommerce company with no customers visiting your location or wait staff, that's a problem.
The same review is written across multiple products or websites. If multiple users write the same thing verbatim on multiple review websites, that raises negative vibes with today's consumers.
Your customers will quickly lose trust in your brand when they realize that you've been buying fake reviews. Once this happens, it can be tough (and expensive) to try and win back their trust.
Reason #4 – there are better ways to increase positive reviews on Google
There are much better and more effective ways to increase positive reviews on Google than buying fake ones.
If you want to improve your social proof and get more 5-star reviews, start by offering an exceptional customer experience. Make it easy for your customers to leave reviews by sending them follow-up emails after they've made a purchase.
You can also use a review management software like ReviewsOnMyWebsite to send automated review invites to your customers asking them to leave a review on your Google Business Profile. This is a much safer and more effective way to increase positive reviews because it doesn't violate service agreements.
What to do instead of buying Google reviews: 4 review strategies that work
Increasing your online reputation through consumer reviews is called a review management strategy. It's a process that allows a business to solicit Google reviews from their previous customers to improve their online reputation.
However, review management is a robust process that involves multiple independent digital marketing strategies that work together to accomplish the goal – increase business. As Google's algorithm continues to influence all review platforms, service providers need to be creative about improving customer feedback that is posted to their Google business profile.
Let's look at four independent strategies that you can easily activate to increase the number of your Google reviews.
1. Ensure your Google listing is ready to receive reviews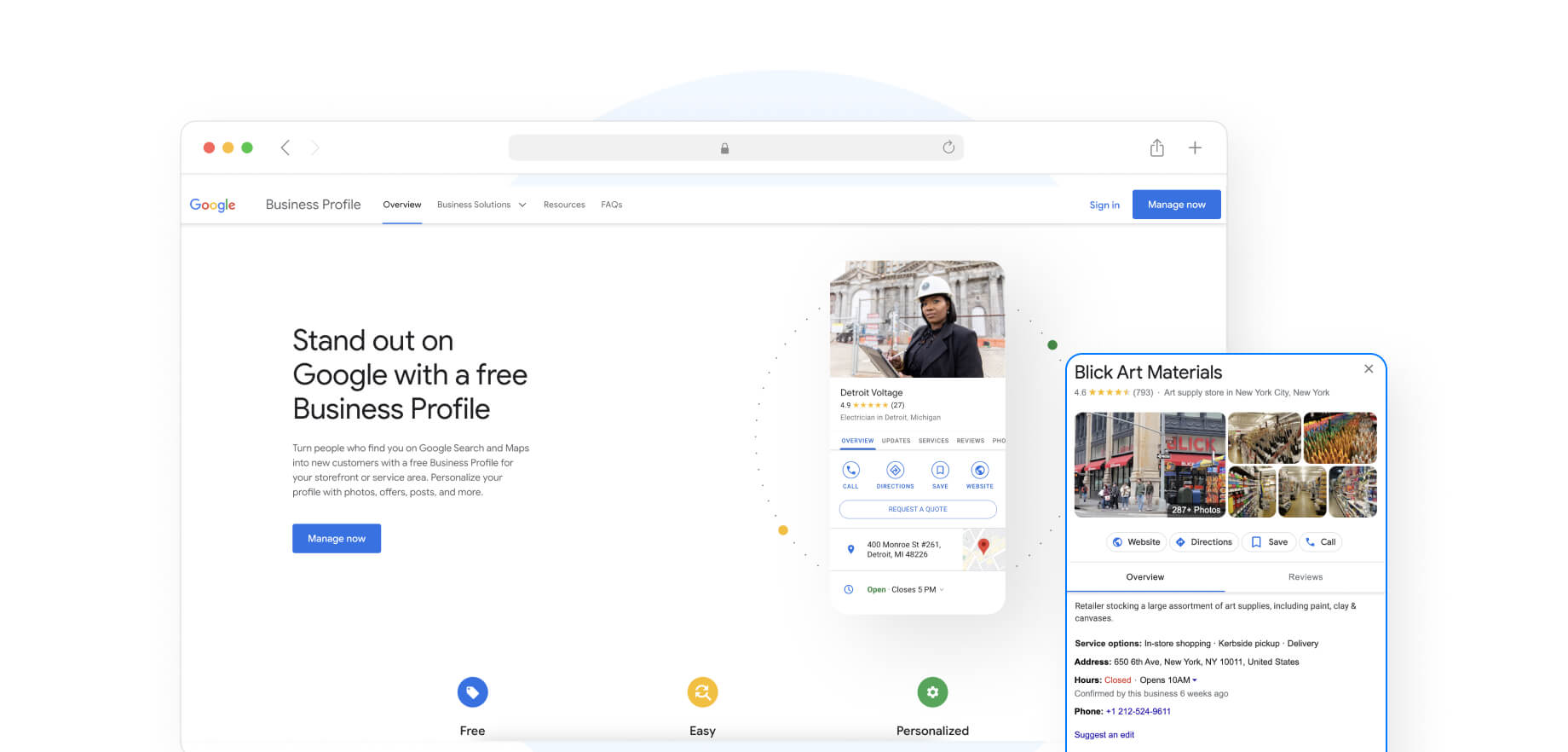 To increase the number of positive reviews for your business on Google, you must ensure that your Google business profile is ready and set up to receive them.
Google Business Profile is a free service that only takes a few minutes to set up. You'll have to verify that your business is in a physical location by following these steps.
If you have already claimed your listing, take some time to update your business information and add as much detail as possible. The more information you can provide about your business, the easier it will be for customers to find you and leave reviews.
The most essential item to verify is that you have access to receive notifications anytime a new review or feedback is provided. This is critical, as you'll want to reply to those reviews as soon as possible. Also, make sure people can contact you via private message.
2. Create a dedicated Google review link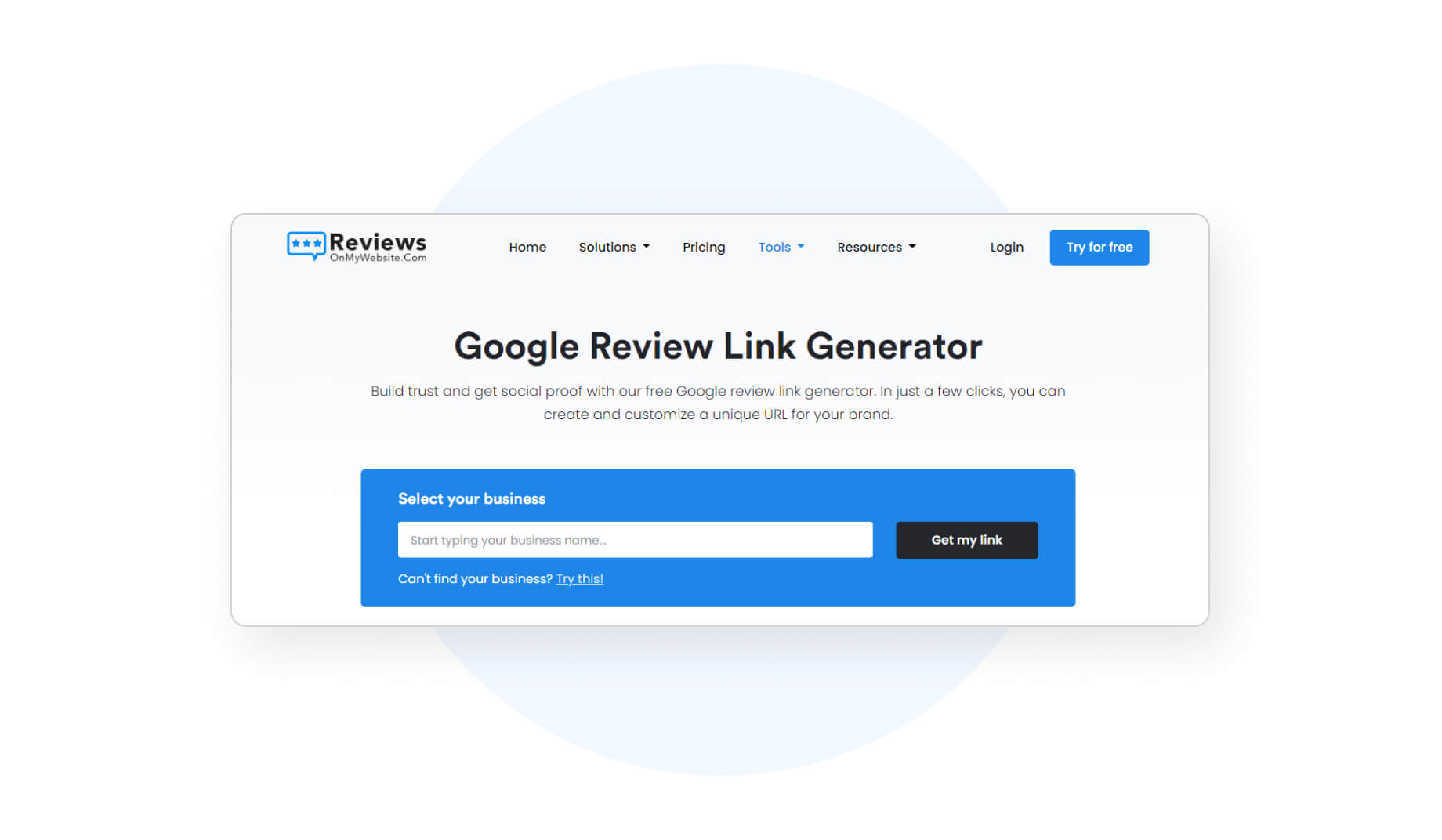 Once your Google listing is set up and ready to go, you must create a dedicated review link to share with your customers. You can easily obtain your review link with our Google review link generator and a Chrome extension.
The best way to share this link is by adding a "write a review" button or link on your website. You can create a button, an image, a banner, or a media file. The key is to embed the link, so it's easy for people to click once and write their reviews.
You can add this button or link to your email signature, social media profiles, and other marketing materials.
3. Promote your Google review link through your marketing platforms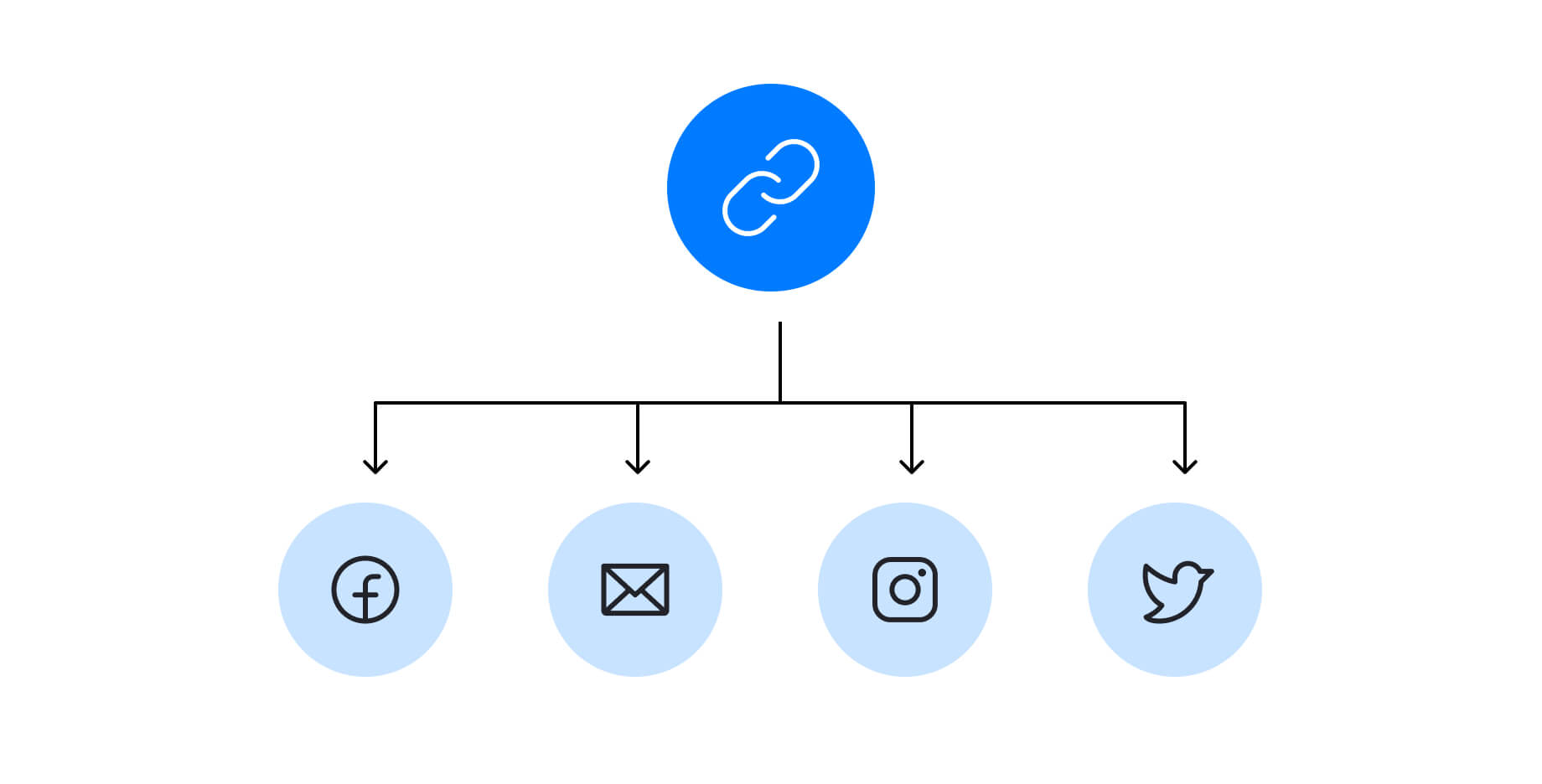 The next step is promoting your Google review link through various marketing channels. This can be done by sending an email to your list, sharing a post on social media, or running a targeted ad campaign.
When promoting your review link, include a call-to-action that tells customers exactly what you want them to do. For example, you could say, "Click here to leave us a review on Google."
Using a review management tool like ReviewsOnMyWebsite will allow you to easily send automated emails and text messages to happy clients with a direct link they can quickly access.
4. Respond to all Google reviews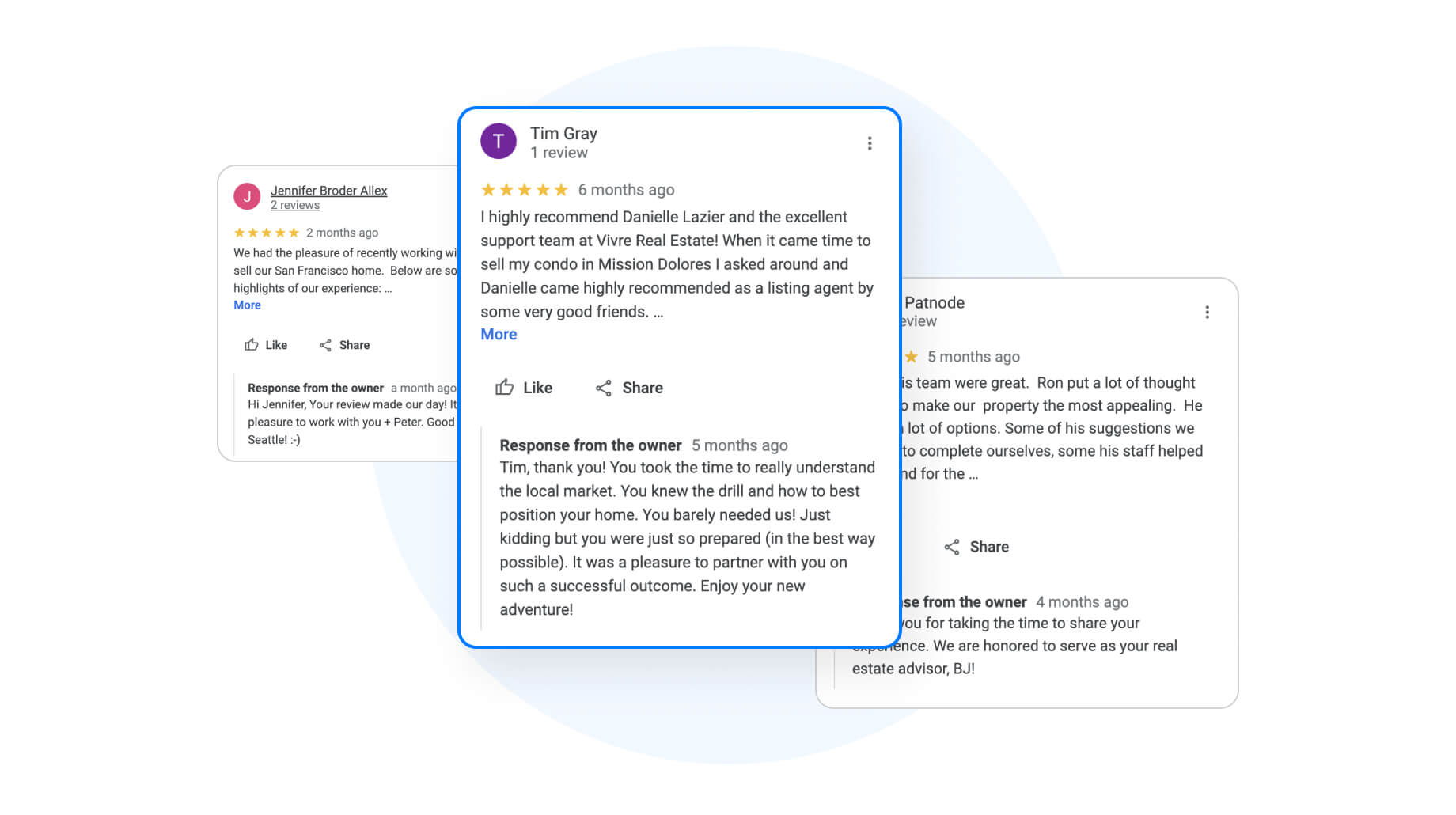 Finally, you need to make sure that you're responding to all Google reviews – both positive and negative. Google rewards businesses who engage with their customers in public. When they take time to reply to their star ratings or written reviews, Google considers it as being 'quality content.'
When customers leave positive reviews, take the time to say thank you. A simple "thank you for your feedback" message will do. However, it doesn't hurt to leave a detailed message as well.
For example, if your user mentioned the quality of the meal they ate at your restaurant, take that extra step to recommend a secondary dish you feel they might enjoy.
If you receive a negative review, try to resolve the issue offline. You can do this by asking the customer to contact you directly so that you can address their concerns. The primary item to remember here is to NEVER engage in a public argument.
When you reply to a negative review, begin by thanking them for taking the time to leave their feedback. Second, ask them if they could contact you (at your business email or a private message), so you can learn more about the issue in question.
If you can fix the problem, ask them if they can acknowledge this online by adding it to their review to thank you for correcting it. Or they can remove the negative review if possible.
By following these four independent review management strategies, you'll be on your way to increasing the number of positive Google reviews for your business.
Key takeaways
Purchasing Google business reviews is not an effective way to increase the number of positive reviews for your business on Google. Not only is it a violation of Google's terms of service, but it can also lead to long-term damaging effects for your business.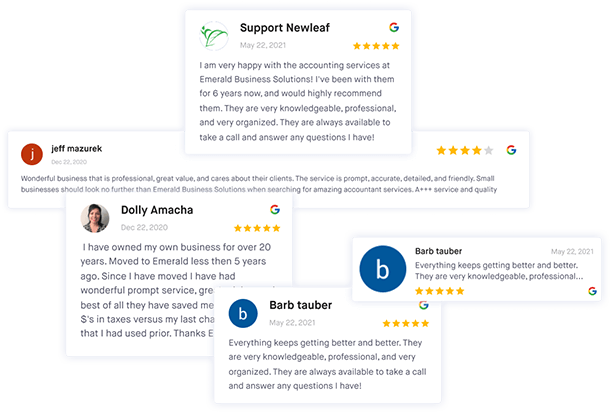 Leverage feedback and reviews to improve your online reputation
Get more online reviews and turn your customers into raving fans with ReviewsOnMyWebsite review generation software.
Frequently asked questions
What does Google do when they detect that you've been buying fake reviews?
Google and the FTC take fake reviews from a business very seriously. If Google detects that you've been buying fake reviews, they may take civil litigation action against your business. This could include suspending or even deleting your Google listing. If the offense is severe enough, the FTC will get involved, destroying your business.
How do you buy Google reviews?
There are a few different ways that you can buy Google reviews. One way is to hire someone to write fake reviews for your business. Another way is to offer incentives, like discounts or coupons, for positive reviews. While there are several agencies you can find on Google or freelancer websites, this act is strictly prohibited by Google and the FTC in the United States.
How much does it cost to purchase Google reviews?
The cost of buying Google reviews can vary depending on your method and the number of reviews you purchase. Generally, you can expect to pay anywhere from $5 to $100 per review. However, suppose you are caught purchasing inappropriate Google reviews. In that case, it can cost you your business listing on Google, removal from their search engines, and possible FTC legal filings.
Do companies buy fake Google reviews?
Yes, some companies do buy fake Google reviews. This is generally not considered a good practice, as it can damage your business long-term. If you're caught buying Google reviews, the consequences can be severe. You could face penalties ranging from removing those paid reviews, which wastes your marketing dollars. However, the penalties can be much more severe.
How can you tell if Google reviews are fake?
You can tell if Google reviews are fake in a few different ways. One way is to look for reviews that are short and lack detail. Another way is to look for patterns in the reviews, such as multiple reviews from the same IP address or location. This is especially noticeable for local businesses. If a review is written for a bookstore in Denver, Colorado, but the IP address is from Spain, that raises a red flag.
Are google reviews reliable if they can be bought?
No, Google reviews are not considered reliable if they can be bought. This is because buying reviews goes against Google's terms of service and can damage your business long-term. However, this business practice is not accepted on virtually all public review websites, including Yelp, Facebook, Amazon, and more.