In the vast online marketplace, third-party review platforms play a crucial role in helping customers make informed decisions while also providing businesses with the opportunity to improve and grow.
When a company embraces both first- and third-party reviews, it demonstrates transparency and a commitment to customer satisfaction, as well as helps to build trust and social proof.
In this article, we'll take a look at the difference between first and third-party reviews, and why both are crucial for success.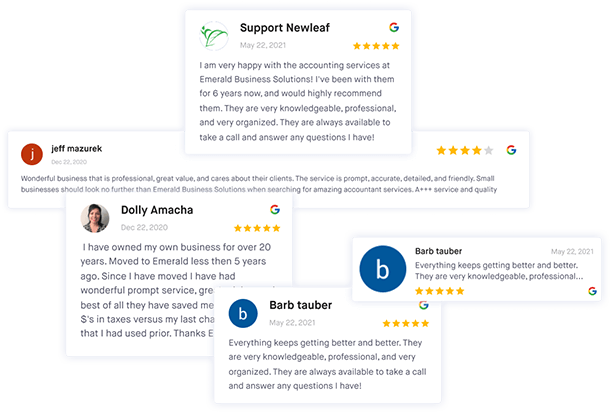 Leverage feedback and reviews to improve your online reputation
Get more online reviews and turn your customers into raving fans with ReviewsOnMyWebsite review generation software.
What Is a First Party Review?
A first-party review refers to customer feedback collected and published directly on a business's website. Unlike third-party reviews found on sites like Yelp or Google, first-party reviews are entirely managed by the company and allow for more control over the content and presentation.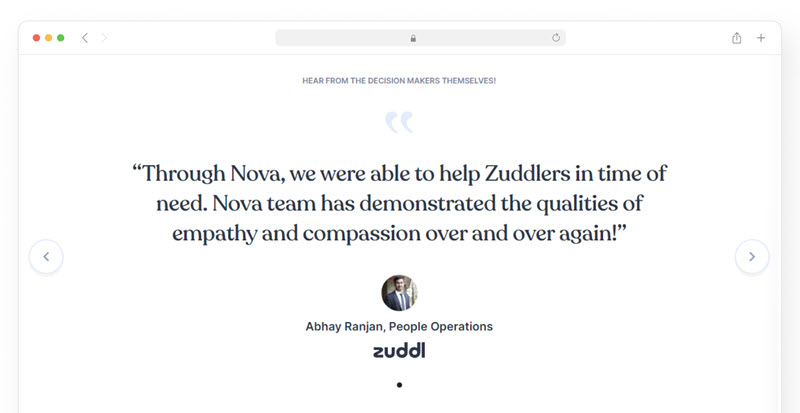 Why Are First-Party Reviews Important?
Enhance Trust and Credibility - By showcasing first-party reviews on their website, a business can improve its trust and credibility among potential clients. Prospective customers often rely on reviews to determine their confidence in a product or service, and displaying first-party reviews demonstrates the company's commitment to transparency.
Gain Valuable Insights - First-party reviews are an essential source of information for a business to understand its customers better. By gathering feedback directly from clients, companies can identify the key strengths and weaknesses of their products or services, allowing them to make improvements and cater more effectively to their customers' needs.
Customize the Presentation - Since first-party reviews are managed on the business's website, there is the flexibility to customize the presentation and format. This customization enables companies to showcase their best reviews, blending them seamlessly with their website design and brand identity.
What Is a Third Party Review?
A third-party review refers to an evaluation of a product, service, or individual conducted by someone who is not directly affiliated with the concerned entity. This provides an unbiased perspective, serving as a reliable source of information for potential customers and clients.
Why Are Third-Party Reviews Important?
Third-party reviews offer numerous benefits that contribute to their importance in the market:
Trustworthiness - As the reviews come from an external party, potential clients or customers can be more confident that they are getting an unbiased opinion on the subject.
Credible Feedback - Trusted third-party reviews typically feature a higher level of credibility compared to first-party reviews that might represent the interests of the business.
Transparency - These reviews can be more representative of consumers' true experiences, giving potential clients a clearer picture of the services or products offered.
Informed Decision-Making - The insights provided through third-party reviews help individuals make better-informed decisions while choosing between different options in the market.
Popular Third Party Review Sites
In today's digital landscape, third party reviews play a crucial role in shaping a company's reputation. These reviews, often considered user-generated content (UGC), offer potential customers valuable insights into a business's products or services.
We have compiled a list of five popular third-party review sites that can help businesses understand and manage their online presence.
1. Yelp
Yelp is one of the most recognized review sites for local businesses, boasting a broad reach across various industries. Users can rate and review restaurants, retail stores, home service providers, and more. Businesses can create and manage their profiles on Yelp to respond to reviews and engage with their customers.
2. Google Reviews
Google Reviews is a popular and influential choice for businesses to collect and showcase customer feedback. These reviews appear on a company's Google Business Profile listing and influence their search engine ranking. While third-party reviews don't directly impact a page's rank, they add credibility and attract potential customers to visit the businesses.
3. Facebook
As one of the largest social media platforms, Facebook allows businesses to create a public page where customers can leave ratings and reviews. The platform offers a convenient way for customers to provide feedback and businesses to connect with their audience. Facebook reviews can significantly impact a business's online presence.
4. TripAdvisor
TripAdvisor is a travel-focused third party review site that provides users with information about hotels, restaurants, and attractions worldwide. Businesses in the tourism industry rely on TripAdvisor to collect customer feedback and enhance their brand reputation. As a prominent platform in the travel sector, TripAdvisor reviews can sway potential customers when choosing vendors or suppliers.
First Party Vs Third Party Reviews
When it comes to customer feedback and opinions, businesses are often confronted with the decision of utilizing first-party or third-party reviews. Both types of reviews serve different purposes and have their own advantages, but it's crucial to understand their distinctions to make the best choice for your organization.
First-party reviews are those collected and published directly on your website by your company. They have an advantage in providing complete control over the review process and can offer operational insights for improvement. First-party reviews often include testimonials provided by customers and allow businesses to showcase their best recommendations.
On the other hand, third-party reviews are feedback that customers provide on external platforms, such as Google, Facebook, or other third-party review sites. These reviews are independent of your company's direct influence, making them appear more credible and unbiased to potential customers. User-generated content (UGC) like ratings, comments, and opinions on third-party sites can significantly influence your business's online reputation and customers' decision-making process.
While first-party reviews allow you to obtain an overview of your customers' perspectives, third-party reviews permit outside opinions to shape your business's image. In the era of online reviews, allowing customers to share their experiences on third-party platforms has become increasingly popular.
Why Your Business Needs Both First and Third Party Reviews
A common question asked is "how do online reviews influence decision making?"
In today's competitive market, customer reviews play a vital role in shaping the reputation of a business. Both first and third party reviews contribute to the overall perception and credibility of a company, which is why it is essential to have a mix of both.
First party reviews are those collected and published directly on a company's website. These reviews showcase the satisfaction of customers who are willing to share their experiences with other potential customers. By displaying first party reviews, businesses can highlight their strengths and appeal directly to their target audience. However, it is important to note that first party reviews can sometimes be perceived as biased since they are shared by the business itself.
A balanced combination of first and third party reviews ensures maximum exposure for a business. First party reviews offer direct engagement with customers on a company's website, while third party reviews bring the business into a larger pool of potential customers through external platforms. This increases the chances of a business being discovered by new clients.
Another significant benefit of third party reviews is enhanced SEO. Third-party review sites typically house client listings, meaning these pages can rank for your business name, as well as for your search queries like "your business name reviews."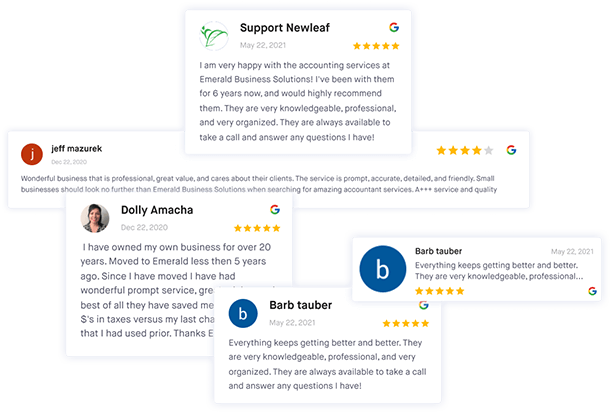 Leverage feedback and reviews to improve your online reputation
Get more online reviews and turn your customers into raving fans with ReviewsOnMyWebsite review generation software.
Key Takeaways
Both first-party and third-party reviews play crucial roles in shaping a business's online reputation.
It is beneficial to maintain a balance between the two by collecting reviews on their websites and engaging with users on external platforms.
This strategy enhances credibility, visibility, and allows businesses to curate their online presence in a nuanced and effective manner.
Frequently Asked Questions
What are the benefits of third party reviews?
Third party reviews offer a more credible perspective on a product or service. They are unbiased and based on customers' actual experiences, which can be valuable for potential customers when making purchasing decisions. Additionally, third party reviews can help businesses improve their reputation and gain trust from potential clients. They can also provide insights for businesses on how to improve their products and services.
How can I find and manage third party reviews?
To find third party reviews, businesses can claim and manage their online presence on review platforms like Google My Business, Yelp, and Trustpilot. Monitoring these platforms regularly can help businesses respond to reviews, address concerns, and maintain a positive online reputation. It is also crucial to encourage customers to leave genuine, helpful feedback on these platforms.
What are the differences between first-party and third-party reviews?
First-party reviews are collected by the businesses themselves, often through their websites or social media accounts. They tend to be less objective and may be prone to manipulation, whether through filtering, deletion, or incentivization. Third-party reviews, on the other hand, are collected by independent platforms separate from the business being reviewed. These platforms generally offer a more reliable and trustworthy source of information, as they provide an unbiased and transparent view of customer experiences.
Can businesses incentivize customers to leave third party reviews?
While some businesses incentivize customers to leave reviews, it is essential to proceed with caution. Earlier some platforms were strict about prohibiting businesses from incentivizing customers to leave reviews. However, review platforms have updated their policies to allow certain types of incentives, provided they don't influence the content or rating of the review. It's important to comply with the specific guidelines of each review platform.
How to leave a third party review for a service or business?
To leave a third party review, navigate to the respective review platform, such as Google Maps, or Yelp. Search for the business or service, and once you find it, follow the instructions to leave a review, including a rating and a written description of your experience. Make sure your review is accurate and detailed, offering valuable information for other potential customers.