It's well known that customer reviews are a powerful way to connect with potential customers and strengthen the value of your brand. Using customer reviews in marketing can help you build trust with buyers, showcase your product or service's successes, target specific customers, and even increase sales.
Today's consumer depends on the internet to find companies that offer the goods and services they need. From trying to choose a local Italian restaurant to searching for the best automotive insurance agency, online reviews from satisfied customers significantly impact potential new business.
However, using Google reviews in marketing or customer review social media posts to intrigue new consumers is a science. It requires strategy, follow-up, and modern technology solutions to help streamline several of the best practices.
This article will be your ultimate guide to using customer reviews in your marketing efforts. We'll explain how to increase positive reviews, the best practices for showcasing them, and how diverse software can help automate several tasks.
Why use customer reviews in your marketing campaigns?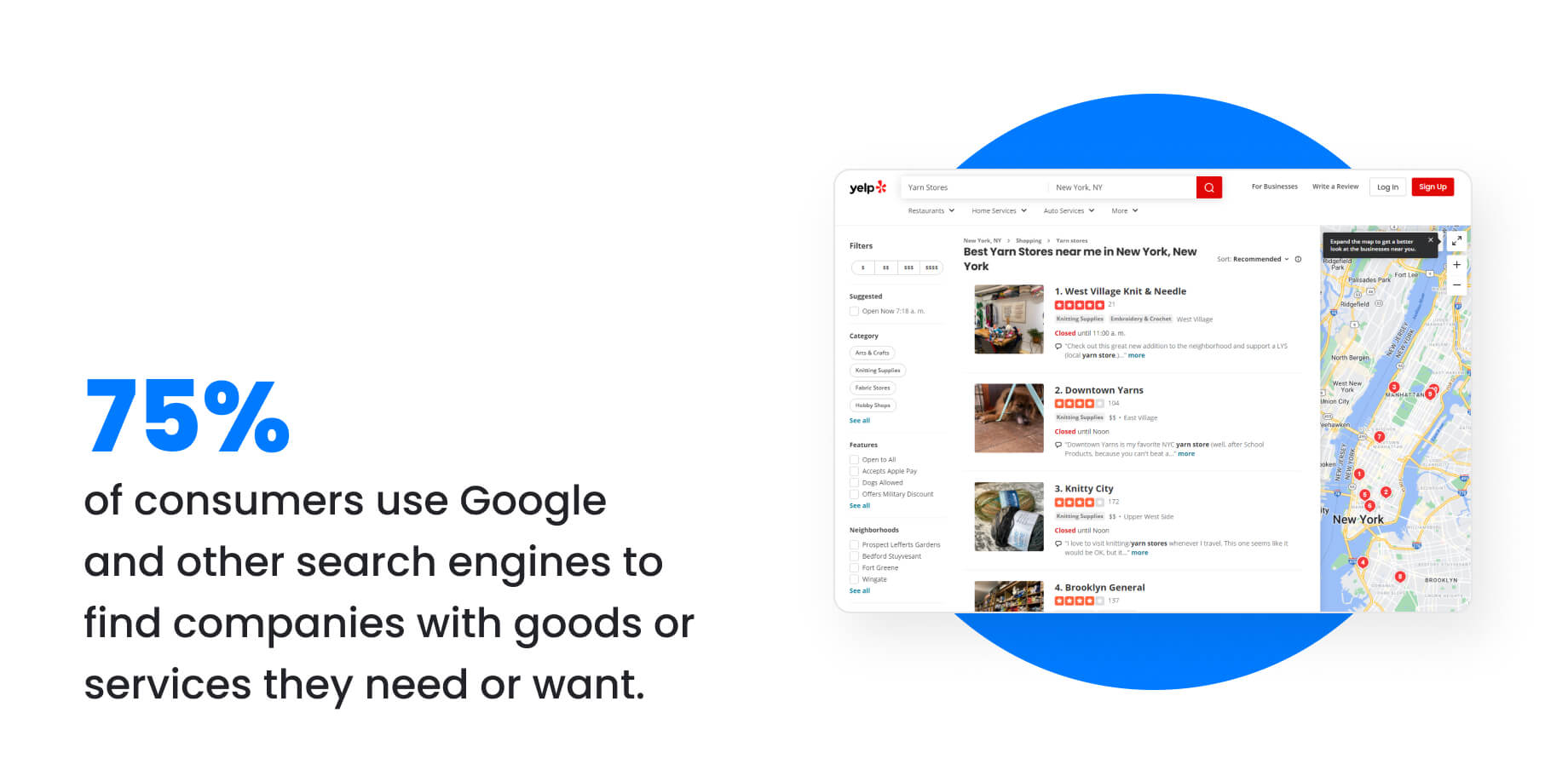 It is estimated that more than 75 percent of consumers use Google and other search engines to find companies with goods or services they need or want. You may not know that 80 percent of those individuals are persuaded to choose companies with multiple positive customer reviews.
There are many reasons why using customer reviews in your marketing campaigns is a great idea.
Let's look at the top four reasons why every proactive business is leveraging the power of customer reviews with its marketing and outreach campaigns.
Reason #1 – Customers gauge their opinions based on online reviews
Today, people are heavy users of online reviews. They read them to verify the quality of a product or service or to see if a company is well-known in its field. Reviews can provide customers with the assurance they need when making purchasing decisions.
This is referred to as social proof - or the 'following the herd.'
Reason #2 – Positive reviews provide credibility
Potential customers will more likely trust your business and its offerings when they see multiple positive reviews. Multiple favorable customer reviews can boost credibility and create a perception that other customers have had successful experiences with your products or services.
Reason #3 – Improves brand awareness
A high volume of positive reviews will boost your brand's visibility and get potential customers' attention. Further, when your company engages with reviewers by thanking them for their feedback, answering questions, and even resolving problems - Google and other search engines consider this quality content.
Reason #4 – Increases conversion rate
Favorable reviews increase your conversion rate. Even if targeted customers land on a website without making an immediate purchase, they can still be converted when they see other customers' positive experiences with the same products or services.
How to use reviews in marketing? 5 Ideas that work
When it comes to using customer reviews in marketing, there are several methods you can employ that will help increase the visibility of your brand and its products or services. The five ways we've listed below are the easiest to implement and scale - based on the needs and budgets of your company.
1. Respond to all reviews publicly
Most people appreciate being recognized publicly for their customer feedback. Whether a simple thank you or a personalized message that resonates with the user, showing that their opinion matters and demonstrating genuine concern for them can make all the difference in keeping customers returning while attracting potential new ones.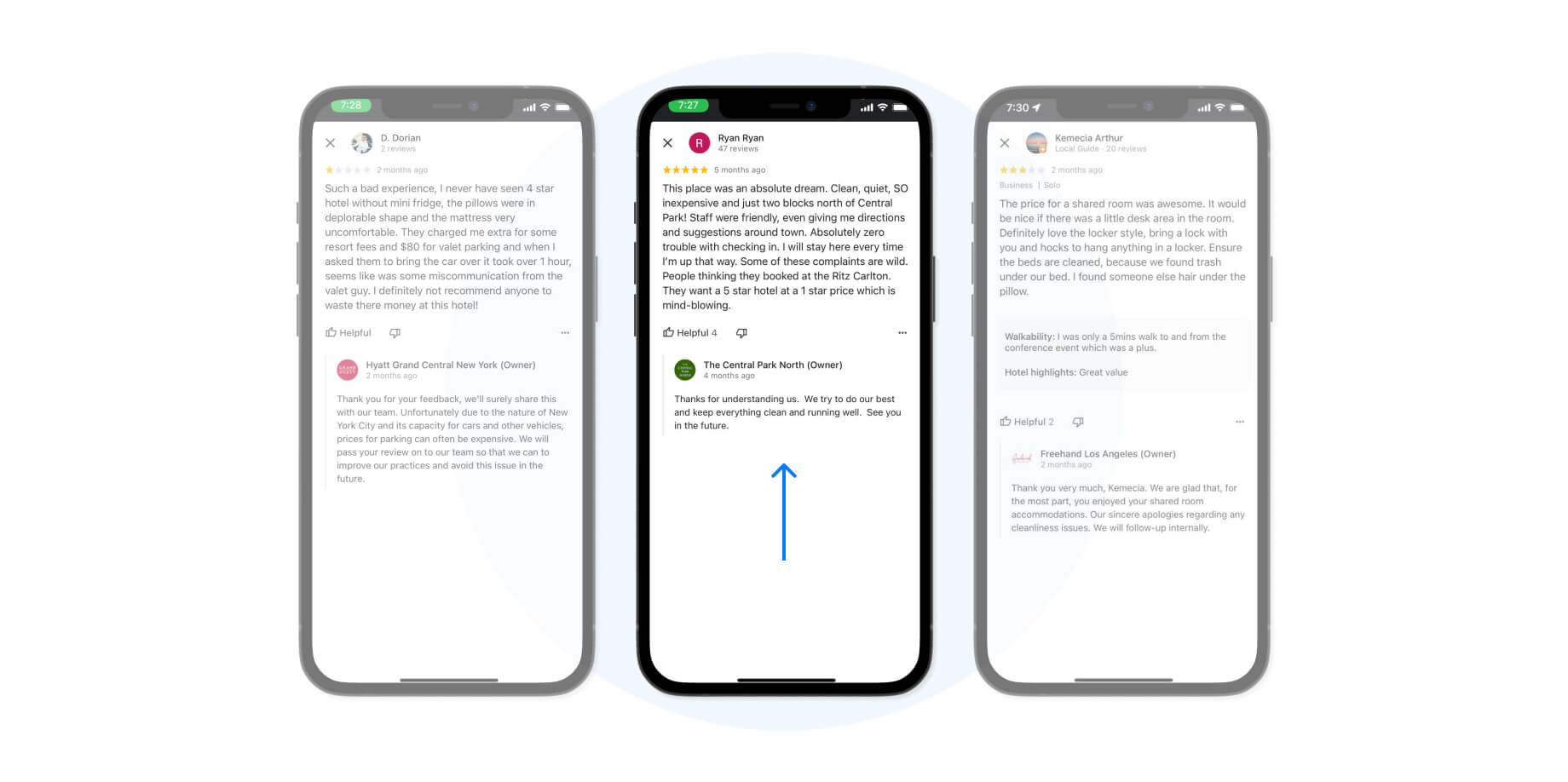 It is estimated that 70 percent of customers that read customer comments and written reviews likewise read the company's replies. This shows the visitor that you appreciate your customer's business - and inspires them to give your company their patronage.
Best practice
Create a weekly or daily schedule for your team to visit your social media or public review profiles. A part of this task is to reply to each customer's message directly. The best review replies will mention the user by name.
If you discover a negative review, thank the user for their feedback. However, engaging in a public argument is not a good idea. Instead, ask them to contact your team via a private message to see if there is a way you can resolve their issue.
2. Feature reviews on your website
As you build an inventory of positive reviews from happy customers, it's time to showcase them through your online platforms. The first place you should begin is your website. There are several reasons for this.
Most new website visitors will find you based on high search rankings, previous customer reviews, or targeted marketing efforts. They likely know something about your company and have a favorable opinion based on what they've read online.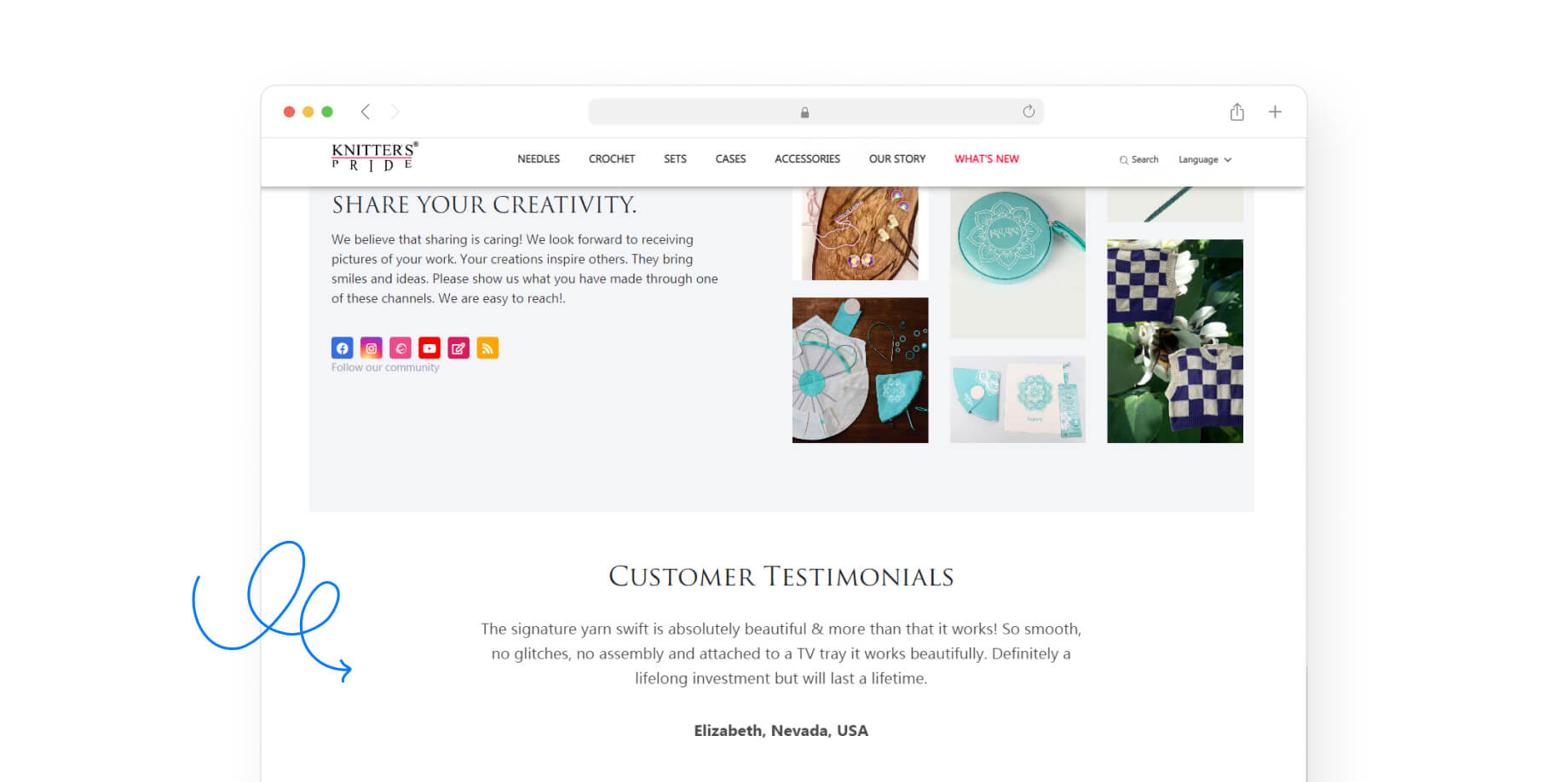 As they navigate your website to learn more, showcasing additional positive comments from previous customers helps to inspire them into a conversion. It's another example of social proof.
Best practice
The best places to publish customer reviews on a website include your homepage, services, and product pages. These are typically the most visited pages, which have an opportunity for the customer to convert quickly.
If they are on the fence, the positive customer experience from others may guide them into a positive conversion.
Here is one bonus tip to consider. Make sure to make it easy for new website visitors to convert. If you publish previous consumer reviews - always have an easy-to-access conversion portal. Whether it's a buy now button, or contact us today, make it easier for them.
3. Showcase reviews on social media accounts
Social media pages typically hold a high domain authority. This means that the major search engines have determined that they are experts in what they offer. As a result, these social media accounts are typically higher SEO ranked.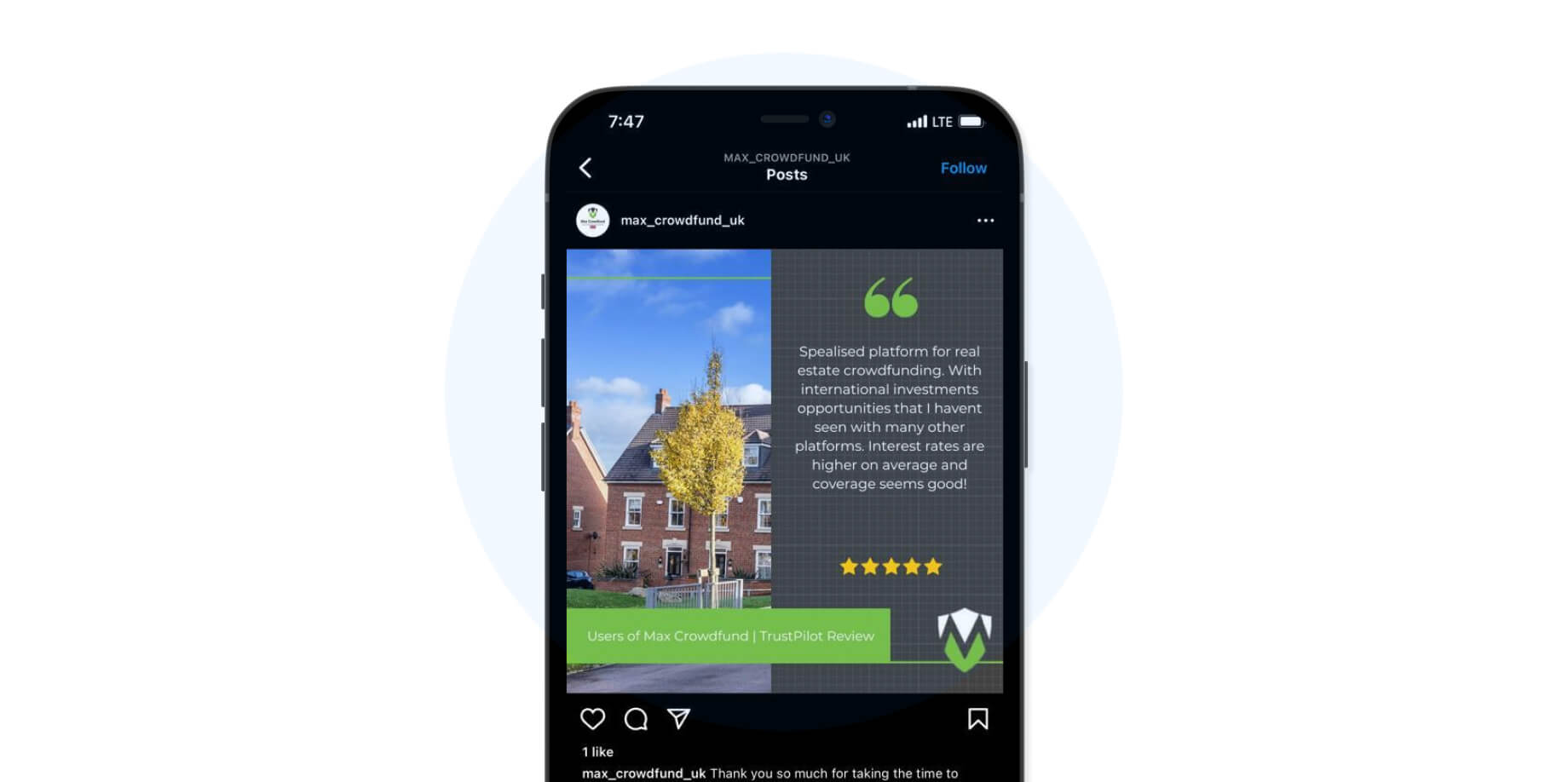 Since these platforms spend millions of dollars in target digital marketing to increase their user's experience, it gives you a great chance at capturing these visitors to your social profiles.
Best practice
While you can showcase Google or Amazon reviews on your social pages, it's better to drive your happy customers to leave written reviews on your social media profile.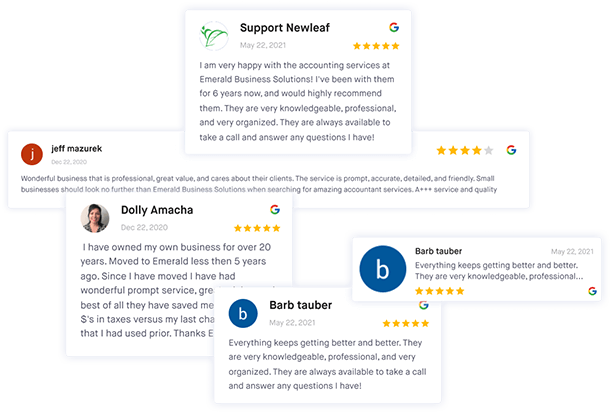 Leverage feedback and reviews to improve your online reputation
Get more online reviews and turn your customers into raving fans with ReviewsOnMyWebsite review generation software.
As your customers leave written reviews, add videos or images related to their experience with your business. These reviews are compelling to potential new customers.
4. Featuring reviews in search ads
With the power of search ads, it's easy to boost your brand recognition and attract web visitors who may not find you through organic searches. Some people call this PPC or pay-per-click marketing.
As these advertisements are so visible, they need effective content that will entice people to click on them - something which reviews can provide. Utilizing reviews and search ads will ensure that your campaigns reach their maximum potential.
Best practice
PPC marketing can get expensive if you don't know how to manage and scale them appropriately. It's always a good idea to consult with a marketing agency or an expert who has engaged in this effective marketing program.
However, there are some critical best practices.
Start with a dedicated budget. You can set your campaign budgets on Google, Facebook, and other high-visibility platforms.
Determine your measurable return on investment. Most PPC campaigns allow users to measure their clicks and conversions. However, since each company measures ROI uniquely, it's best to establish this from the start.
5. Use customer reviews in email marketing
Email marketing can be hit or miss. In one aspect, direct-to-consumer email marketing can educate them on new products, services, and items that they'd appreciate. However, they can also be automatically filtered to their SPAM folders.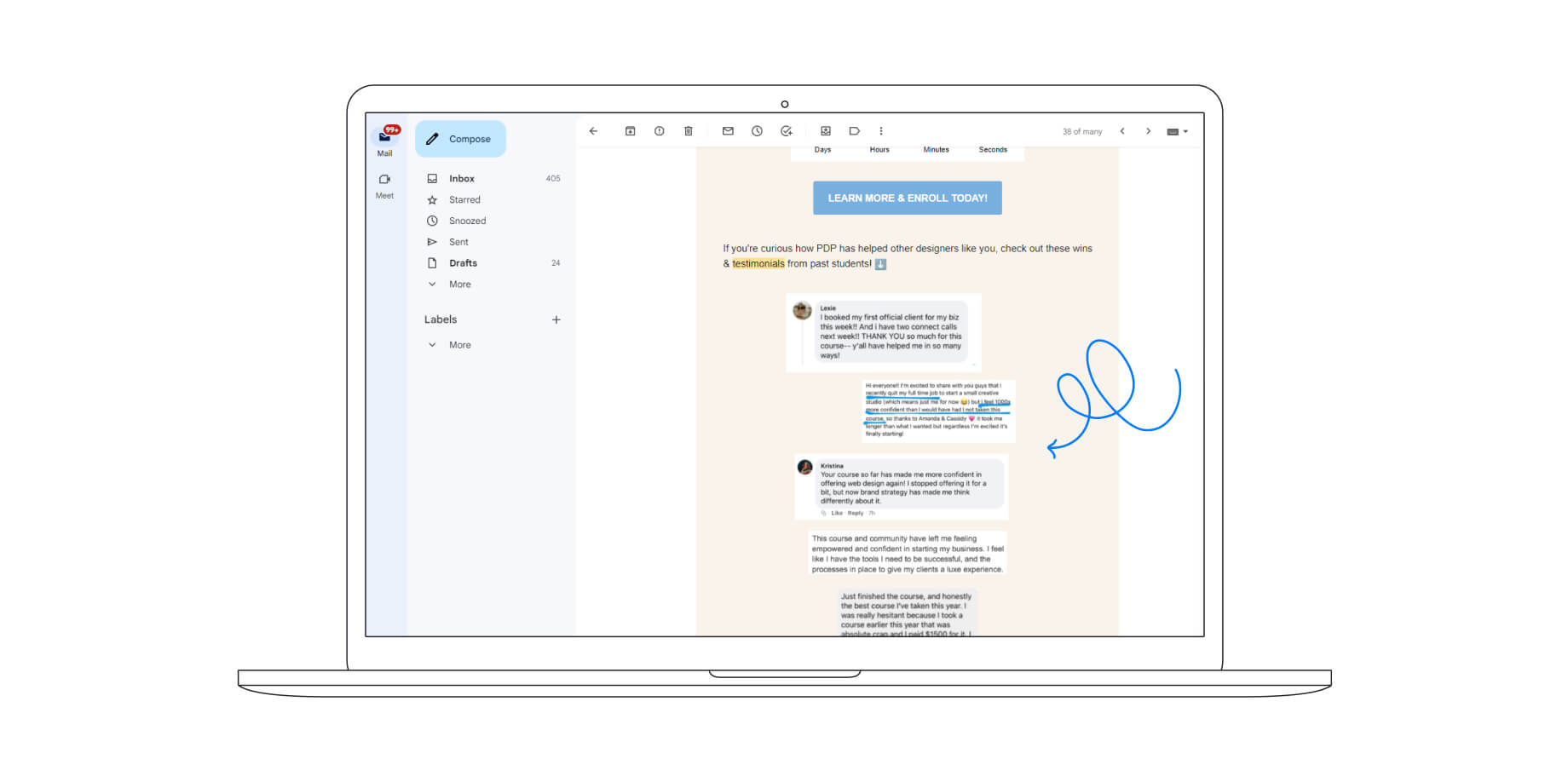 One successful concept used by several growing businesses is attaching direct customer reviews along with the goods and services you are promoting.
Best practice
Don't be complacent after your customers have made their purchases. Showing reviews in emails can further help promote leaving more feedback, which is essential for building credibility and trustworthiness among potential buyers.
But - here is a bonus tip. Add links to your review profiles - such as Google and Facebook pages, for your current customers to leave positive feedback.
3 Examples of campaigns with well used reviews
We've mentioned some ways to use customer reviews in marketing. And when you implement these five proven techniques above, you'll likely notice a gradual to moderate increase in new business.
But what are some real-life examples?
Here are three examples of successful campaigns by premium brands using customer reviews in their marketing efforts.
Example #1 - Hilton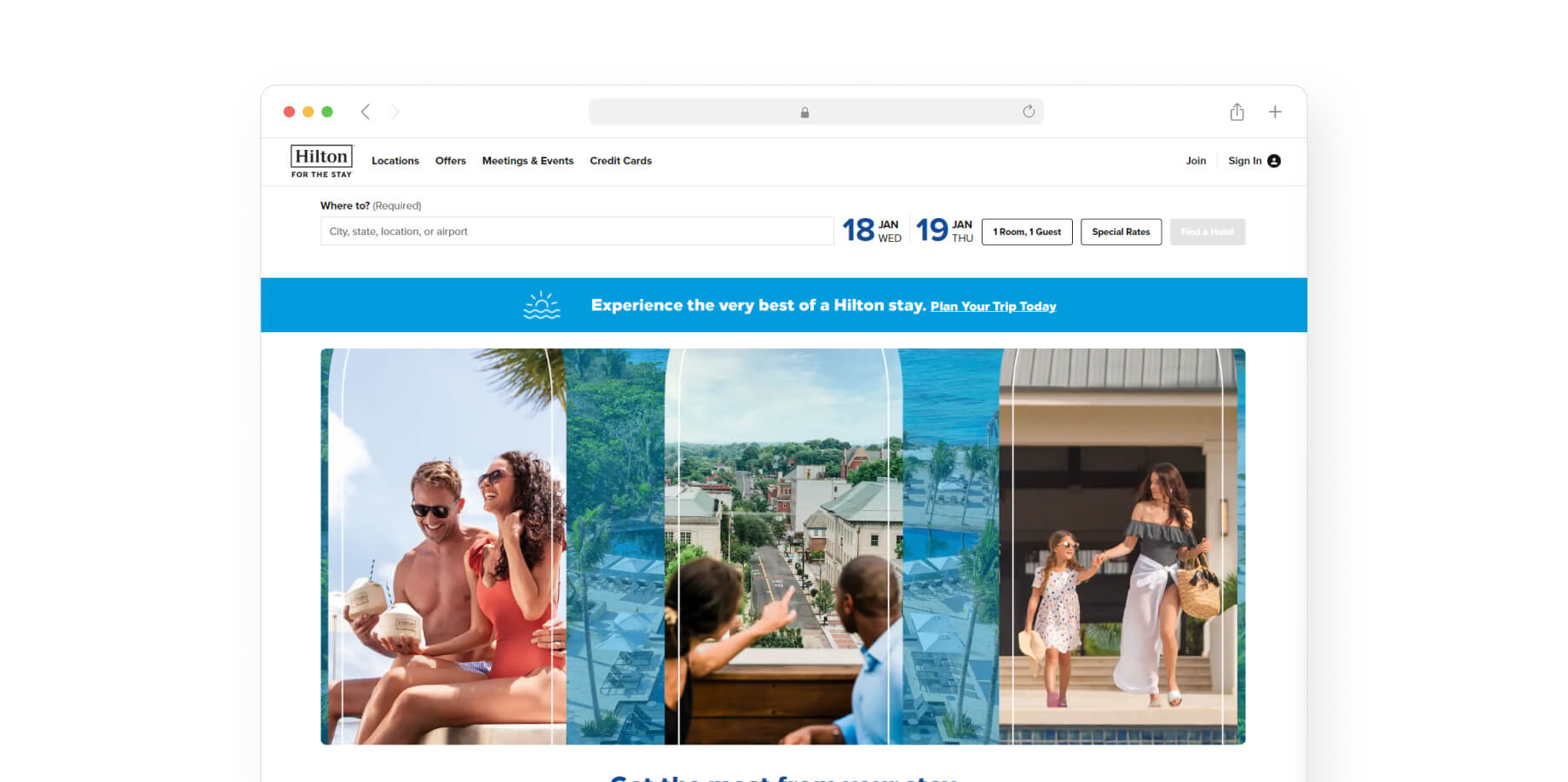 The Hilton Hotel chain used its 5-star rating system on social media to encourage its customers to write detailed posts about their experiences. These reviews were published on key travel websites - such as Travel-O-City and others.
The reviews were collected via their website, social media pages, and Google. Hilton actively showcased individual reviews of select properties within their line-up. For example, if the customer posted a review about a Hilton in Las Vegas, their review would be shown on that property's landing page.
These techniques significantly increased bookings.
Example #2 - Airbnb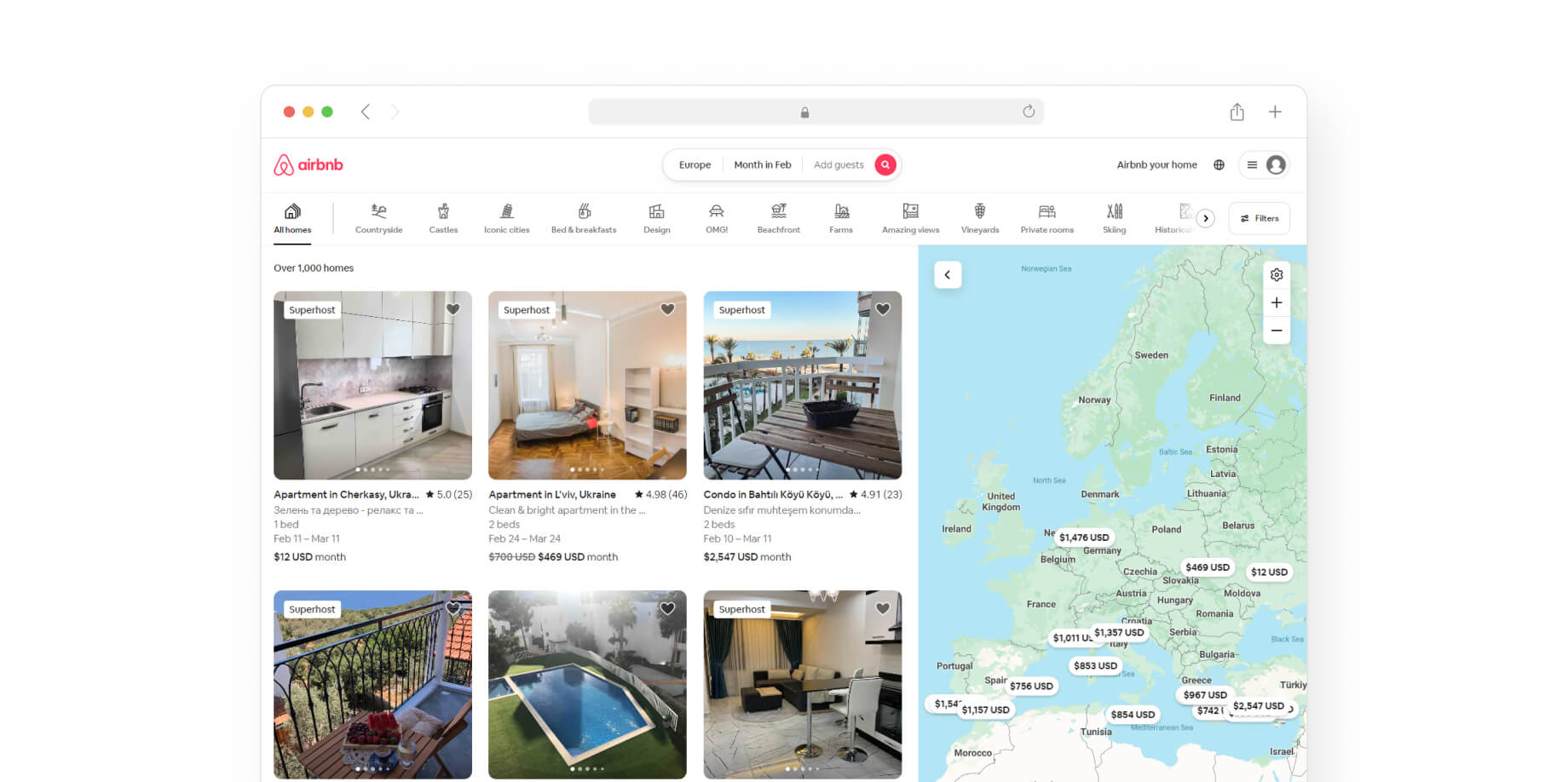 Sometimes a company will activate a strong reputation management strategy to diffuse negative media items. Such was the case with Airbnb. When they experienced negative press in 2020, the company activated a review-heavy solid marketing campaign.
The positive reviews they received on high authority websites - including Google - helped drive down the several negative posts.
This was a great example of using reviews to combat online reputation issues.
Example #3 - Zendesk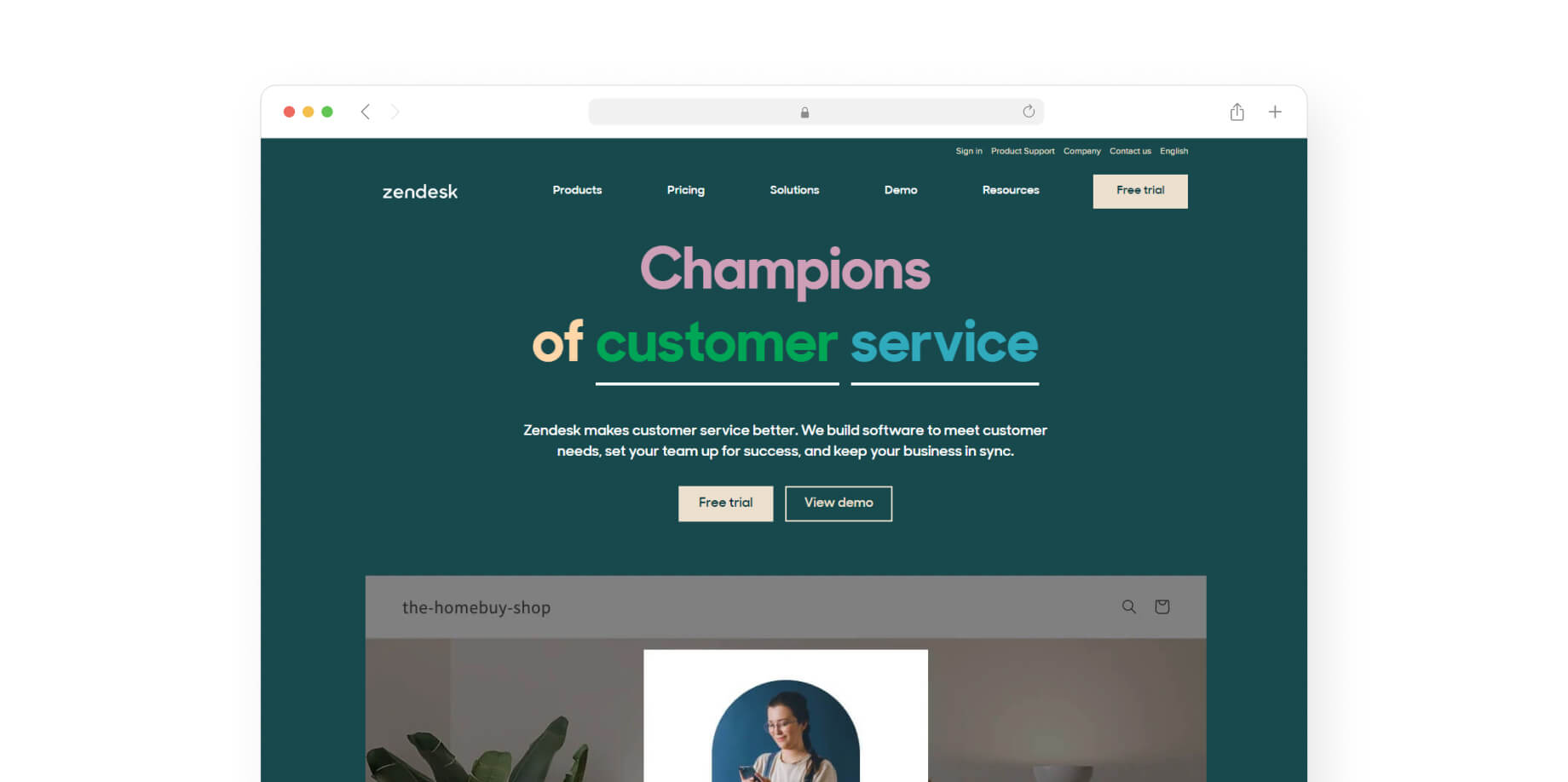 This is an example of how technology solutions providers use customer testimonials of their clients to showcase their solutions.
Zendesk has created an extremely user-friendly platform that allows visitors to scan, scroll quickly, and select reviews that catch their eye. As customers engage with a direct review, they are brought to the solution the business uses.
Essentially, it's a product landing page and case study with introductory pricing and package options. It's not too busy - but just enough to capture qualified leads.
Key takeaways
Customer reviews are an essential form of marketing for many businesses. It's a great way to boost morale and encourage more customers to purchase.
Also, when managed correctly, good customer reviews can improve online visibility and give your business an edge over the competition.
FAQs
Can I use Google reviews in my marketing?
Yes absolutely! You can use reviews from Google to highlight positive customer experiences and help boost website visibility. There are multiple ways you can accomplish this task such as using a Google reviews widget to display your reviews directly on your website or landing page.
Do I need permission to use customer testimonials?
Yes. You should always get written consent from any customer you wish to use a testimonial. This is vital if you use the user's full name or other private information. You can accomplish this by sending an email or SMS with a voluntary opt-in option to participate in your review campaign. Once the customer signs off, they have given their permission, and you're free to use their publicly posted review.
Can you use Amazon reviews in marketing?
Yes. You can leverage Amazon reviews in your marketing strategy to demonstrate product quality and customer experience. Ensure that you are careful when using these reviews, as Amazon has strict guidelines on how other businesses use them. Please review their policy before attempting to use any of the reviews.
Can you use Trustpilot reviews in marketing?
Yes, you can use Trustpilot reviews in marketing. Again, you should always read their guidelines and ensure that reviews follow the agreed-upon protocol. Additionally, if you're using a review from an anonymous customer, consider changing the name to something less generic – such as 'Bob from California,' for example.
Do product reviews increase sales?
Yes. Product reviews can increase sales when used correctly in marketing campaigns. Many customers use online reviews to help them decide which product they should buy. So, you must manage your customer reviews carefully and respond quickly to any negative feedback.
This shows potential customers that you care about their experience, encouraging more people to purchase your product.
What impact do product reviews have on consumer behavior?
Product reviews have a positive impact on consumer behavior. They provide customers with information to make informed decisions, giving them the confidence to purchase products.
Additionally, when consumers see that others are happy and satisfied with their purchases, it helps create social proof – which can encourage even more people to buy your product or service.