Creating and maintaining a strong online presence is crucial for businesses of all sizes. One of the most important tools in a business's online toolkit is its Google Business Profile. And following Google Business Profile guidelines is vital to maximizing its potential.
A Google Business Profile is a free tool that lets businesses control their online presence across Google, including in search results and on Google Maps. It used to be called Google My Business, but minor changes in structure and format justified a new brand identity.
There are guidelines for representing your business on Google that must be followed to make sure you are presenting your business accurately and in line with Google's rules.
These are known as the Google Business Profile Guidelines.
In this article, we'll be exploring the Google Business Profile Guidelines for 2023, discussing what they are, why they matter, and how businesses can ensure they're staying compliant with the latest standards.
What are Google Business Profile guidelines?
Profile guidelines for Google Business pages are a set of rules and recommendations for creating and managing a business profile on Google My Business. These guidelines, or 'suggestions', ensure that the information provided by businesses on the platform is accurate, relevant, and helpful for customers.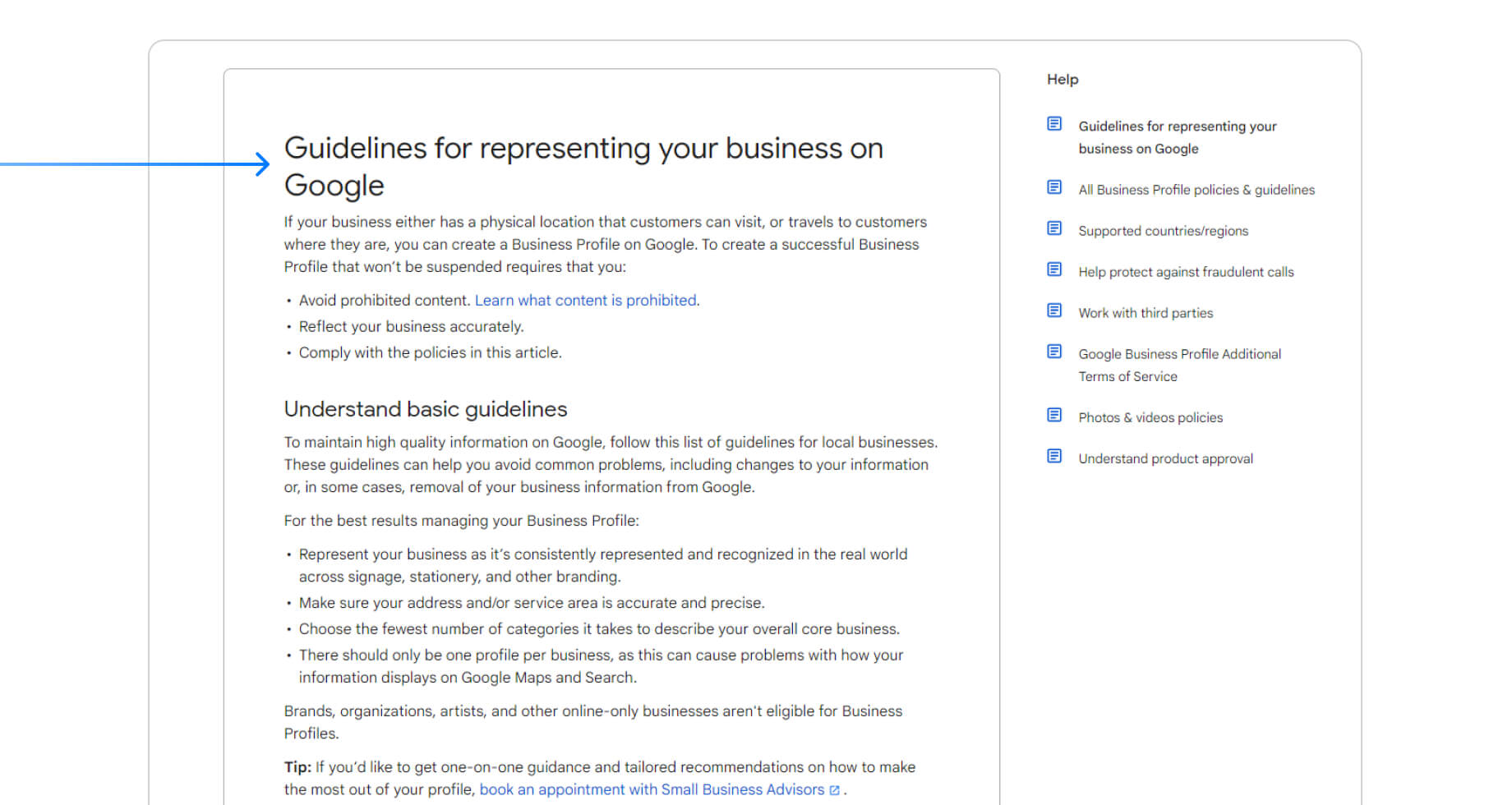 This free platform is attached to Google Maps, meaning that a business or entity needs to be linked to a physical location to qualify. The overall guidelines cover various aspects of creating and managing a business profile, including:
Business information: To qualify, a business listing must provide accurate information about the company, including its name, business address, phone number, and website.
Business categories: They must also select the most relevant categories that describe the business and avoid adding categories that are not relevant or misleading.
Business hours: Another primary guideline is that the business who wishes to be published via Google Business Profile needs to provide accurate and up-to-date business hours that reflect when your business is open to customers.
Reviews: Google also requires its businesses to not interfere with independent reviews. They are also prohibited to solicit incentives for customers to write reviews or post fake reviews. Google also requests business account users to respond to all reviews in a professional manner.
By following these guidelines, businesses can ensure that their profile is complete and accurate, which can help improve their visibility in Google search results and Google Maps. It also provides transparent contact with customers. This, in turn, can help attract more customers and improve their online reputation.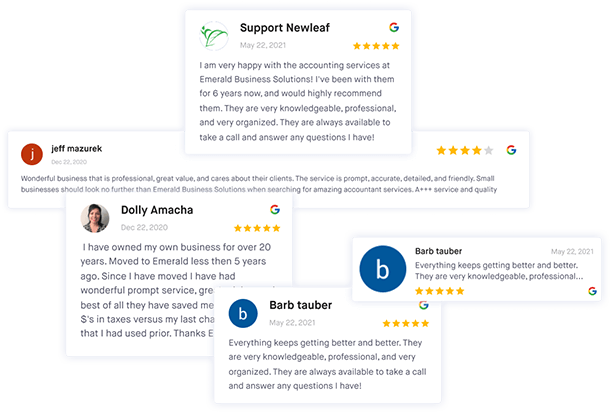 Leverage feedback and reviews to improve your online reputation
Get more online reviews and turn your customers into raving fans with ReviewsOnMyWebsite review generation software.
Why is it important to follow GMB guidelines?
The Google My Business (GMB) guidelines are designed to ensure that new visitors to your profile are educated in a factual and transparent manner. This creates a positive user experience, which is the primary objective of Google in the first place.
But if you follow these rules, your business information will be correct and the same on all Google platforms, like Google Maps and Google search results. By following the guidelines, you can help your business appear in relevant searches and attract more customers.
4 Crucial GBP guidelines explained
As we noted above, there are four primary guideline categories that are essential for every core business to understand—especially if they are going to establish a new profile in 2023. Every distinct business has unique requirements. In fact, some co-located businesses can be approved if they are published as separate locations.
Generally, if your business is located on Google Maps, whether it's your central office, or specific service area businesses, you should be OK to publish your GBP.
Noted below are the four key areas of establishing new or editing existing Google Business Profiles – along with specifics about how to best allocate information within the categories.
1. Business eligibility guidelines
The first item to consider before you attempt to set up a profile on Google Business is whether it qualifies. Since this platform is attached to Google Maps, it makes sense that the first requirement would be to maintain a physical address of some sort.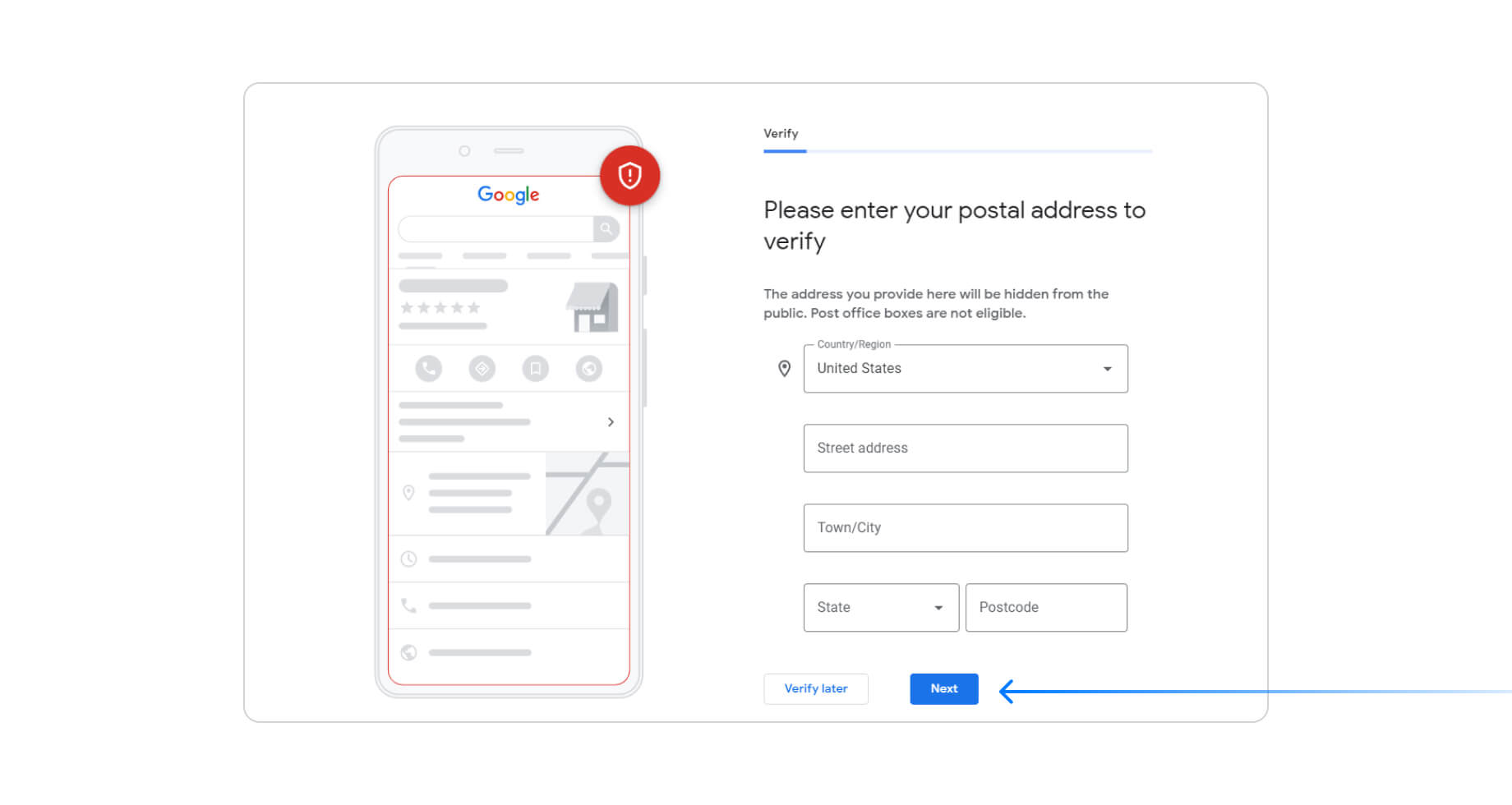 However, there are other requirements for a business or entity to be listed on this platform.
Physical location: The business must have a physical location that customers can visit. Mobile businesses, such as food trucks or home services, may be eligible if they have a service area where they operate. A residential address will not qualify as a remote location.
Service area: If the actual business serves customers in a service location, such as a plumbing or landscaping service, you can specify a service area instead of a physical address.
Business type: Only certain types of businesses are eligible for Google My Business, including retail shops, restaurants, and professional services. Some businesses, such as virtual offices, online-only virtual kitchens, virtual brands, delivery-only brand businesses or affiliate marketing, are not eligible.
Ownership: The person establishing the Google Business Profile must be the owner or authorized business staff to create a Google My Business profile. Some co-working space facilities will be permitted, but it is up to Google to approve these business profiles on Google. A business can assign separate staff to manage the profile once it's published.
Verification: You must verify your business information by phone, email, or postcard to confirm that you are the owner or authorized representative. For the page to be published, you must be a verified provider. Some business-types may require additional verification steps based on Google search and maps policies.
Duplication: As attractive as it might be, users are prohibited from creating separate business profiles for the same business location or multiple locations for a single business. A business with permanent signage is recommended. Those with separate signage that does not match the online profile may be rejected.
2. Google My Business content guidelines
Content is king. This digital marketing concept is well known throughout the business world. It's also the reason why many of the leading corporations on the planet have teams that focus directly on creating engaging content that establishes an affinity between users and their brands.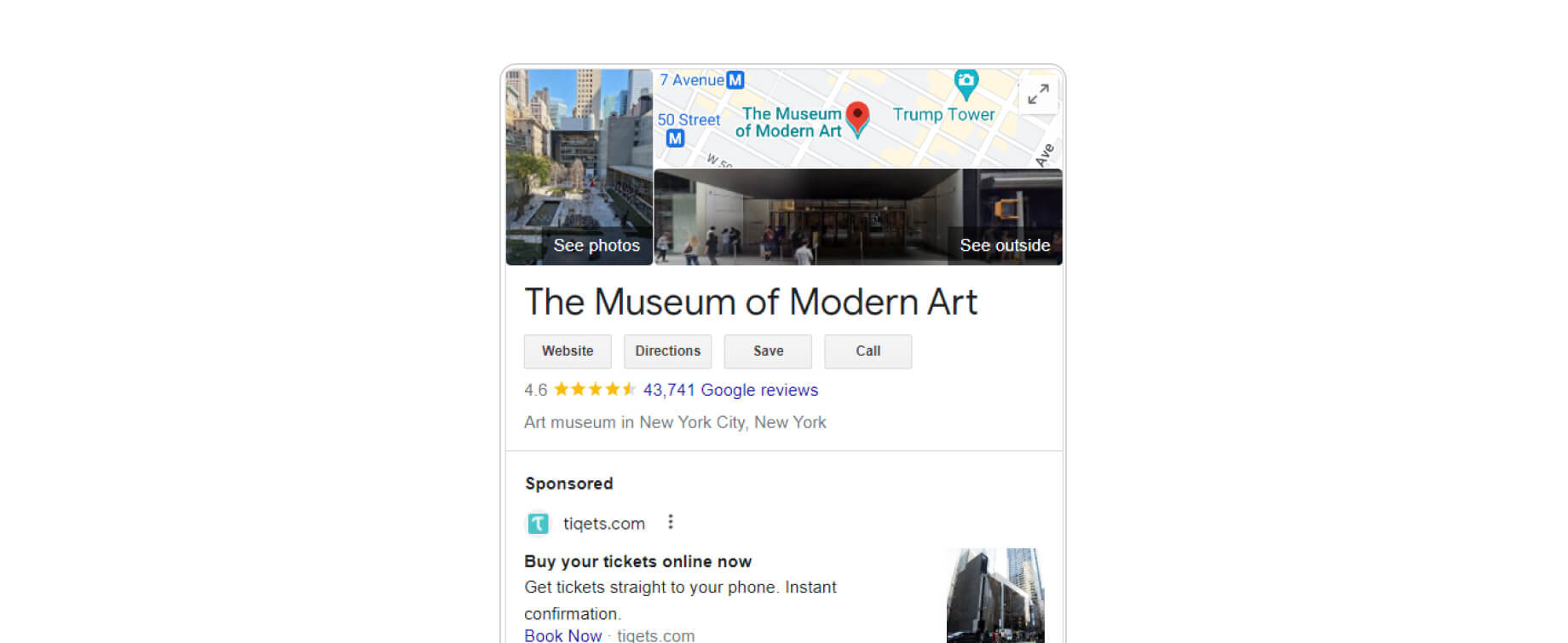 However, you don't have to be a professional scribe to take advantage of a positive Google Business Profile and attract nearby shoppers.
Here are the guidelines for content when using Google My Business.
Must be relevant to the business: Google requests that businesses only publish content in their business description that is relevant to their business and useful to customers.
Follow the terms of service: Make sure your content follows Google's terms of service and community guidelines. This includes ensuring that content does not use abusive, offensive, derogatory, or discriminatory language, does not include spam, and no fake or paid reviews.
Be accurate: Ensure that all the information that is posted is accurate and up to date, including business office hours, website URL, primary and additional phone lines, and contact information. Whether you operate a retail business, service business, manage leasing offices, or another office building, make sure everything on your profile is updated and accurate.
Using high-quality images: Use high-quality business photos and images that are relevant to your business and accurately represent your products or services. It's always best to review the recommended file sizes, along with Google Ads policy and Google Analytics policy, so you can maximize the potential. This isn't a mandate but is a general guideline that helps improve the overall user experience.
Keep it fresh: It is also suggested for users to regularly update their business content to keep it fresh and engaging for your customers. They can use Google Posts to accomplish this, but updating promotions, sales, new products or services and events with their potential customers. If your sales hours change, make sure to update your page visitors.
List your services: Google wants your potential customer base to learn about your company. Whether you serve as healthcare providers, sell a branded product, or operate a restaurant, listing your services or products is highly suggested. For example, if you operate a 24-hour coffee shop, consider listing your breakfast, lunch, and dinner menu. Auto dealers and auto repair shops should also provide details of the vehicles they sell or service.
Follow Google My Business post guidelines: When you create a post on your business listing on Google, make sure to carefully review the content guidelines for posts. GMB post guidelines are similar to the other recommendations listed above, but it's important to understand that posts should be crafted with professionalism.
One minor tip. Google suggests staying away from using too many special characters in your profile. It's also not advised to display links of third-party websites not associated with your business on your Google profile.
3. Business category guidelines
One of the biggest challenges for any business is to effectively target their potential customers online. Google helps every establishment by allowing them to link business categories that are related to their industries.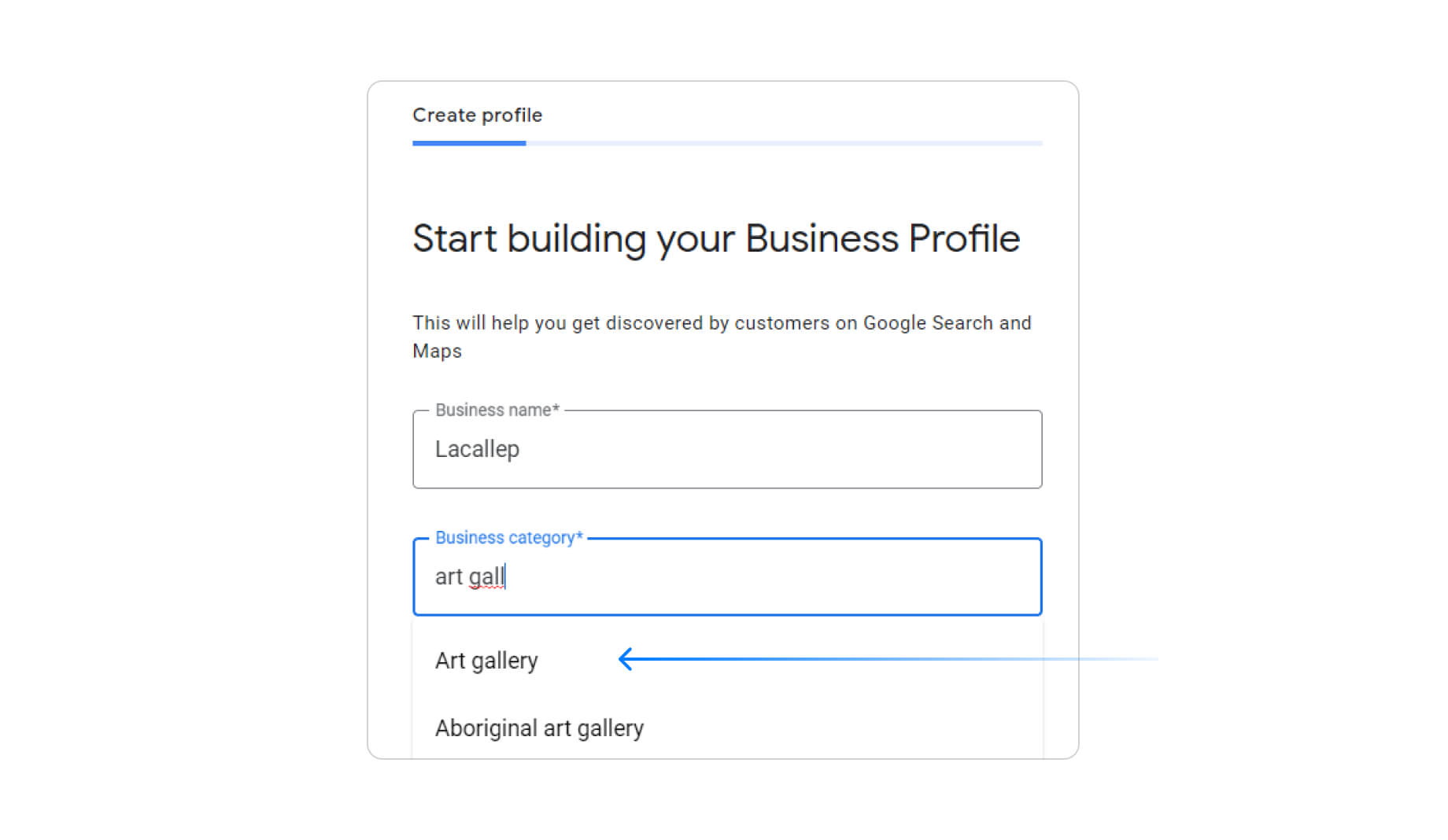 However, there are certain guidelines that you should factor in before you establish or edit your business profile on Google.
Choose the most relevant category: Select categories that most accurately describe your business. You can choose up to 10 categories to help customers find your business more easily.
Use specific categories: Use specific categories instead of general ones to provide more detailed information about your business.
Avoid adding unnecessary categories: Do not add categories that are not relevant to your business or misleading.
Research categories: Research the available categories before selecting them to ensure that they accurately describe your business and are commonly used by customers.
Use primary categories: Select one primary category that best describes your business, as this will appear in search results and maps.
Use additional categories: Select additional categories that also accurately describe your business to improve your visibility in search results.
Avoid keyword stuffing: Do not add keywords or phrases to your business name or categories that are not part of your official business name.
Avoid duplication: Do not use duplicate categories or categories that are too like each other.
4. Business hours guidelines
It's hard to drive people to your business if they don't know when you're open. This is why Google is strict with regards to the business hours you publish online.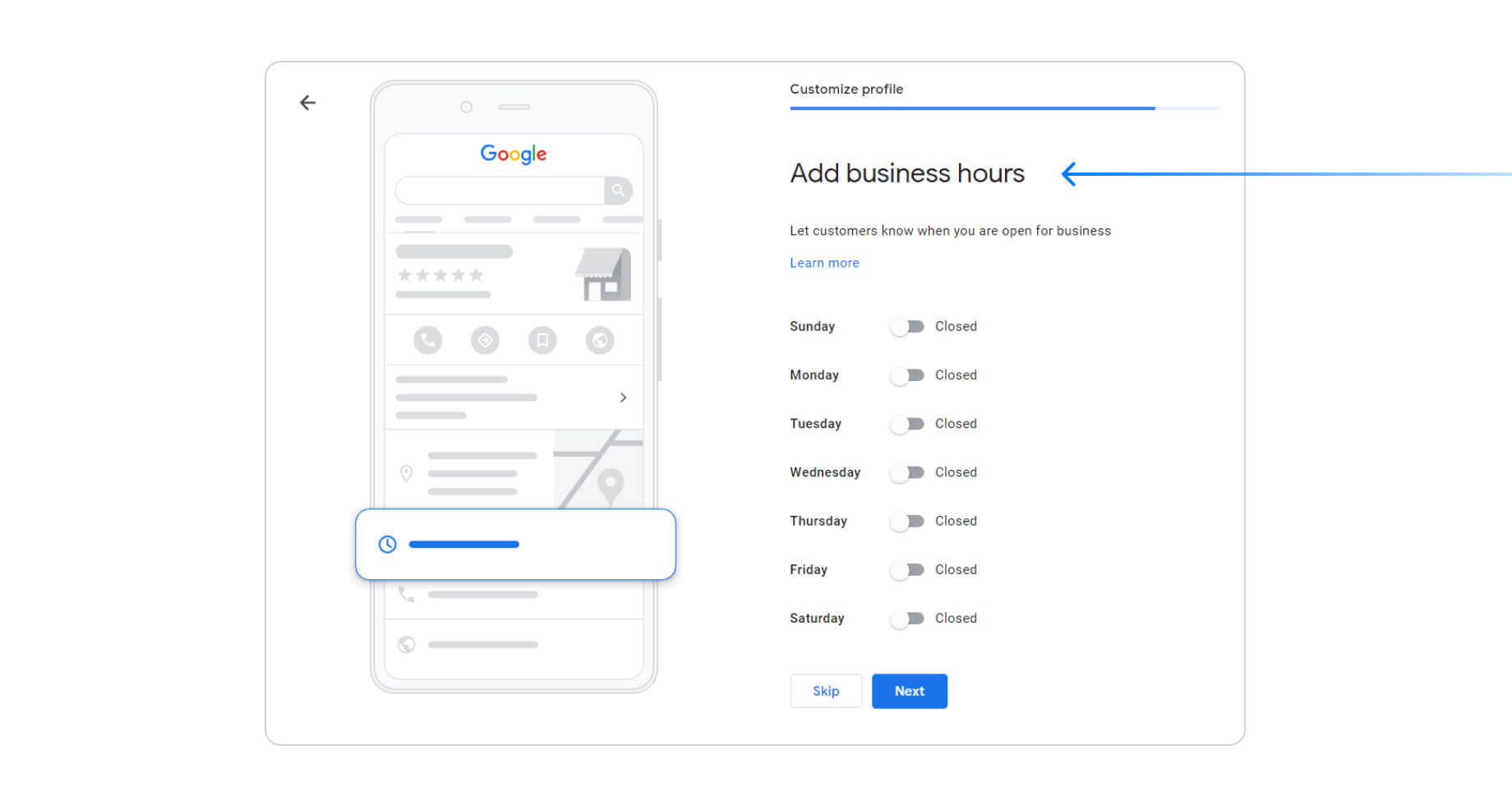 Noted below are a few of the important items to remember when you're posting business hours on a profile page.
Accurate hours: Provide accurate and up-to-date business hours that reflect when your business is open to customers.
Regular business hours: Provide regular business primary hours that customers can expect on a typical day.
Holiday hours: Update your business hours for holidays and special occasions to ensure customers are aware of any changes.
Temporary closures: Mark your business as "Temporarily Closed" on Google My Business if you are closed for an extended period.
Seasonal hours: Update your individual business location hours to reflect any seasonal changes in hours, such as longer hours in the summer.
Multiple locations: Provide separate hours for each of your business locations, if applicable.
Special hours: Use "Special Hours" to set different hours for specific dates, such as extended hours for a holiday sale.
Avoid 24-hour listings: Do not list your business as open 24 hours unless it is truly open around the clock.
Use consistent hours: Use consistent business hours across all platforms, including your website, social media, and Google Business Profile.
What happens if you fail to meet Google Business Profile guidelines?
There is a definitive separation between what is considered 'guidelines' vs. a regulation. Some of Google's guidelines are recommendations, which ensure the business has the best opportunity for positive engagement with their future customers.
Other guidelines are mandates, which can come with harsh consequences if they are violated.
If you do not follow the guidelines, your GMB profile may be suspended or removed, which can negatively impact your online presence and make it harder for potential customers to find your business.
Additionally, inaccurate, or misleading information can also lead to customer dissatisfaction, negative reviews, and a loss of trust. It can also increase negative customer reviews.
Since the main reason to be listed on Google is to get the attention of users, and increase active users to your profile, it's important to be open and honest about everything.
Key takeaways
Every business owner and manager strives to drive traffic to their online profiles – such as websites, social media pages, and other sales channels. They spend a lot of money, effort, and hire teams of experts to help establish a solid online presence.
Google Business Profile is a 100% FREE tool that every business can create – that provides a solid platform for future customers to discover their place of business in their local communities.
However, the key to rapid growth and rankings for your business on Google is increasing your positive online reviews and ratings. ReviewsOnMyWebsite is a reputation management tool that helps local businesses collect, monitor, and display their best reviews from across the web.
With a few simple steps, you can send emails and SMS requests to your network of happy customers, sending them a Google review link to easily share their feedback.
Plus, with the Google reviews widget, you can display your Google reviews directly onto your website - which can significantly improve social proof for new visitors to your website.