While referrals from previous home buyers and sellers can sustain a real estate agent, most of your new business will come from online searches. And without question, most future clients will only contact realtors with a positive online reputation. Due to this reality, most real estate professionals focus on building reputation management for realtors.
Online reputation management used to be focused on diffusing lousy PR situations, such as a bad news story or negative feedback from customers. However, even these older programs would backfill negative PR by increasing positive news stories or business reviews.
Today, consumers of all types are significantly influenced by direct user reviews published on high-volume websites – like Google, Facebook, Zillow, and Realtor.com. To help boost their positive reviews, many proactive realtors utilize real estate reputation management software.
If you've been curious about online reputation management for real estate agents, this article will be beneficial. In the information below, we'll explain the facts about real estate online reputation management, how they can positively impact realtor reputation management, and the power of modern reputation management software for realtors in 2022.
What is Real Estate Online Reputation Management and Why Do You Need it as a Realtor?

An online reputation management program for realtors is intended to drive more future home buyers or sellers to your website. It is accomplished by activating a strategy for monitoring and replying to all published consumer reviews, handling negative feedback, growing the volume of positive ratings and reviews, and finally - showcasing them on your sales funnels and channels.
There are several reasons why anyone involved in the home buying or selling industry should activate some level of realtor reputation management.
1. Home Buyers Depend on Online Reviews to Find Realtors
Most of your new clients will find you via an online search engine. In fact, it's estimated that more than 80 percent of new home buyers find their new realtors after finding them on Google, Realtor.com, Zillow, or Facebook. These high-volume websites return local searches based on multiple criteria, including the realtor's website SEO or search engine optimization, popularity, and the number of and quality of online customer reviews.
2. Positive Reviews Influence Home Buyers Decisions
As home shoppers are browsing the internet for potential realtors to hire, the first item that influences their perception is positive reviews and testimonials from previous clients. In fact, consumer research confirms this, as more than 90 percent of all online consumers consider positive reviews as their leading factor when choosing companies to visit or conduct business.
3. Reviews with Engagement Build Trust
While a positive review from your current clients is very impactful, engagement between the reviewer and the realtor on those reviews is more effective for increasing your online reputation. When any real estate agency takes time to reply publicly to feedback – positive or negative, it shows the potential clients their compassion and appreciation.
This helps establish trust – a vital component that all real estate agents and others in the real estate industry must create with their clients.
3 Benefits of Online Reputation Management for Real Estate Agents

As you can see, there are many logical reasons that any real estate professional should spend some time and resources on activating an online reputation management program and strategy. Beyond the reasons above, using modern technology in the form of SaaS platforms to help activate this strategy provides you with multiple benefits.
Benefit #1 – Allows You to Control the Online Narrative
As we'll explain below, the first step in a successful online reputation management strategy is establishing your online presence. Once complete, you can drive your former happy clients to these high-traffic websites to provide a positive rating or personal recommendations on your behalf.
This increases the number of positive reviews and will likely establish a high positive to negative review ratio in your favor. However, by replying to any potential negative reviews and moving the conversation to private channels, you can mitigate those hostile public interactions by being proactive about replying quickly.
Benefit #2 – Improves Your Online Reputation
Your online reputation will significantly improve as you build positive reviews, reply to those ratings, and showcase them on your website and other communication channels. It breaks down to this simple premise, if your positive reviews outnumber negative ones, and consumers see you engaging with other clients (positive and negative), they begin to trust your business and personal ethics.
Benefit #3 – Drives Clients to You to Drive Conversions
Assuming you can stay on top of your online review management strategy and your reputation continues to build, new clients will seek you out. They will most likely visit your website to learn more about your real estate business. Suppose they arrive and see multiple positive reviews from satisfied clients on your website. In that case, it will increase your social proof standing.
A Guide to Reputation Management for Realtors: 5 Best Practices for Online Real Estate Reputation Management
If you've read the information above and understand why is online reputation management important for realtors is crucial for business growth, it's time to learn how it should be completed. Like any other marketing or sales strategy, there are best practices in a reputation management program that every industry should follow.
Listed below are five best practices for realtors.
1. Establish Your Online Profiles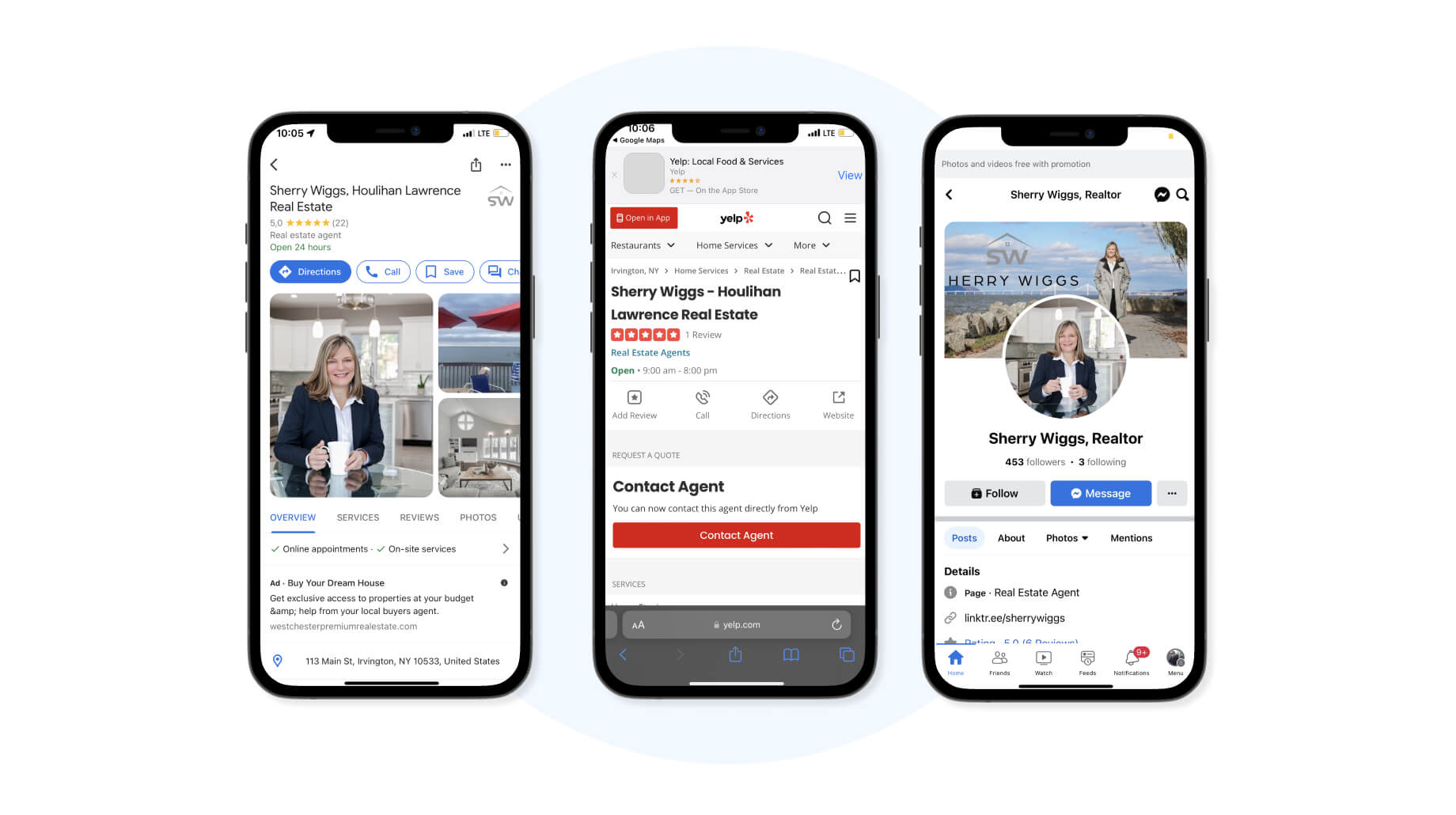 The first item on any punch list should be to establish your online real estate. For realtors, this would include building a robust and easy-to-navigate website, creating relevant social media platforms, and creating user accounts on popular review websites. Consider Google Business Profile, Facebook, Zillow, and a few others to begin the process for your local business.
2. Respond to All Reviews Quickly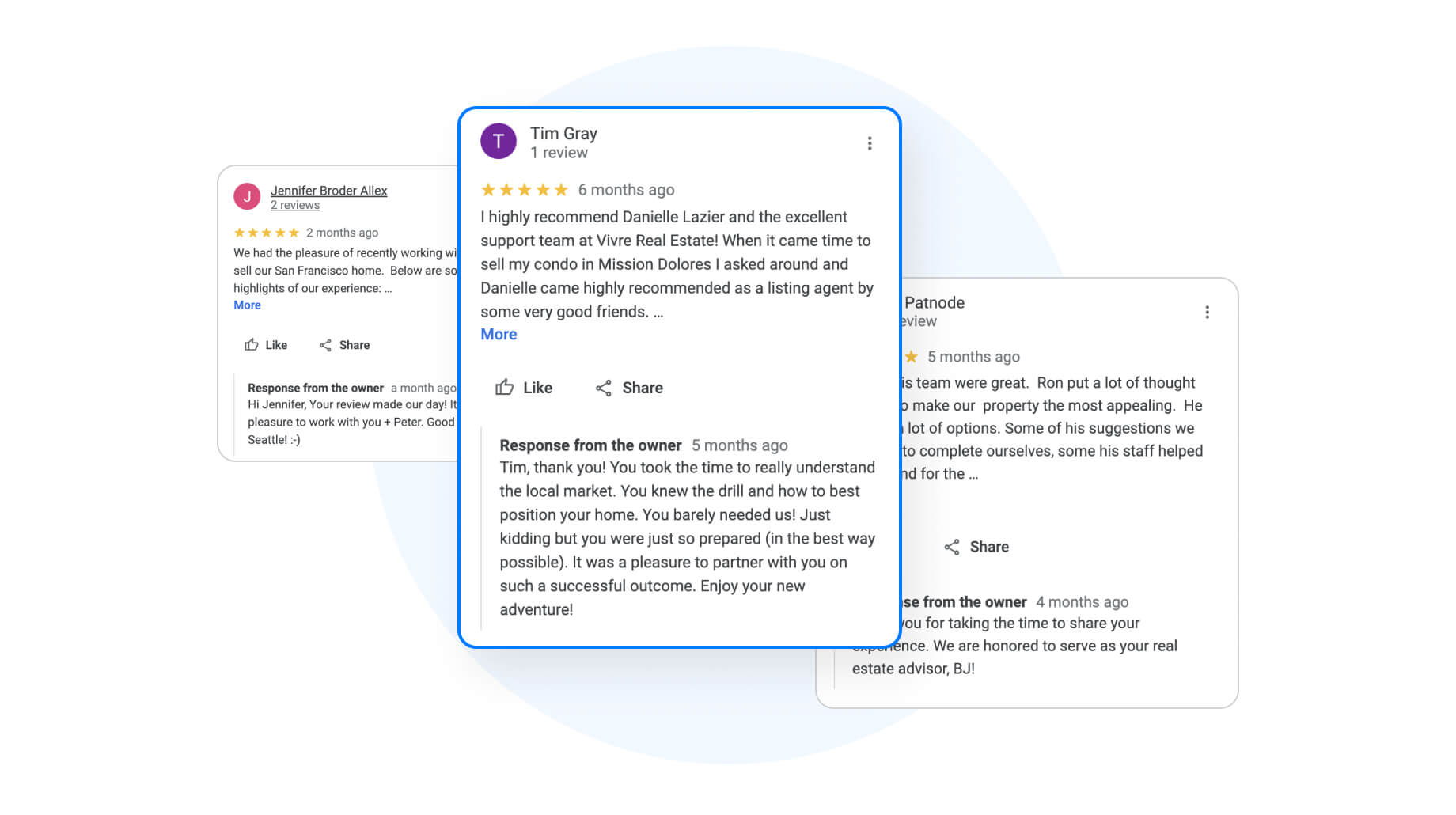 Once you're established on these real estate review sites, you'll be able to accept reviews posted unsolicited by other users. This is when your team needs to be sharp – by actively monitoring and replying to every review – even those that are not positive. Best practices suggest a simple thank you for positive reviews and a more detailed and personal reply to potentially negative feedback.
3. Create a Negative Review Strategy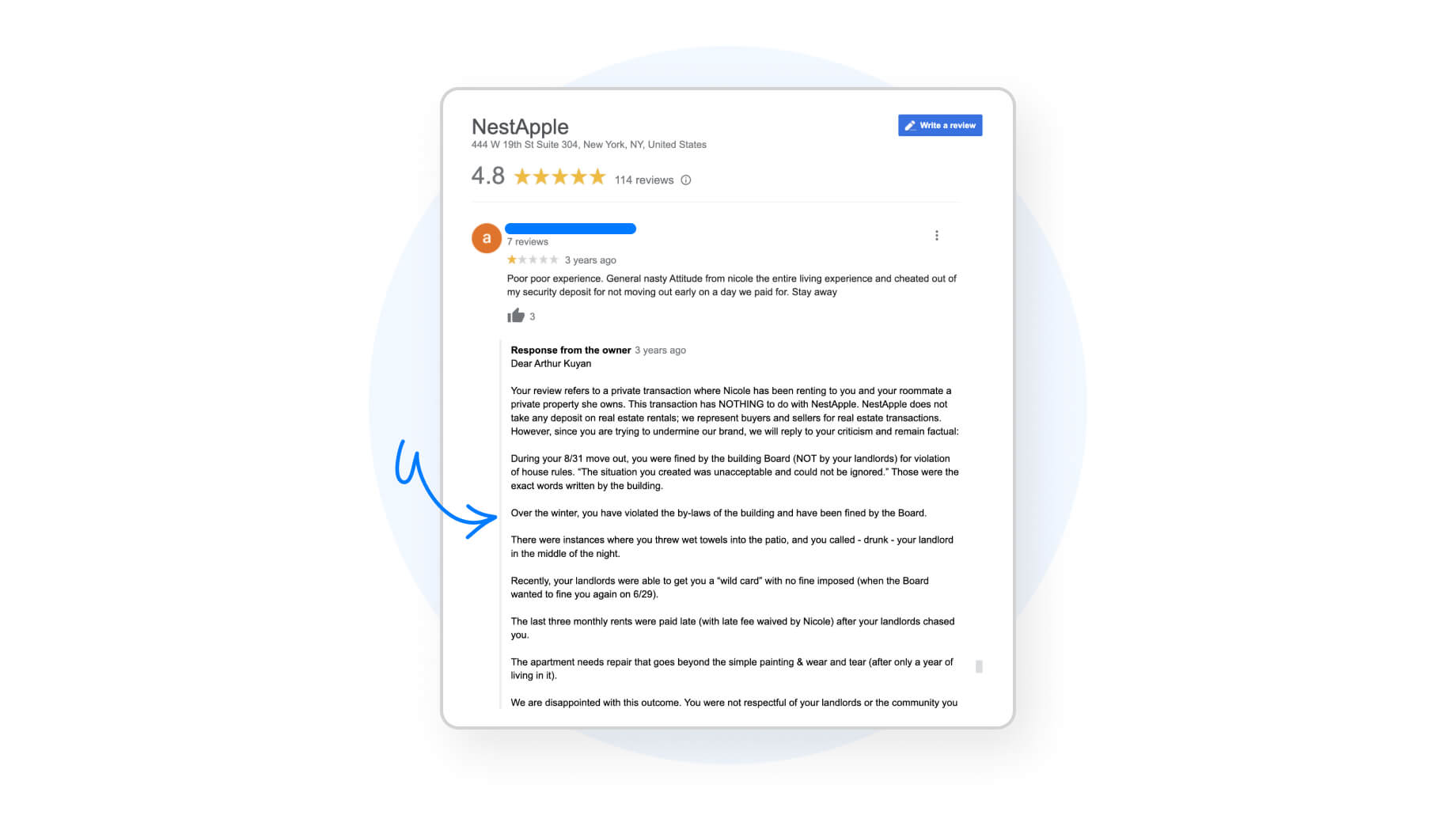 Before you get too involved with requesting reviews, create a strategy for replying to negative reviews or low star ratings. It's always best to reply positively, apologize for any issues they experienced with you or your firm, and ask them to contact you privately to see if it can be resolved.
At this point, you've publicly shown that you're willing to resolve situations – which can turn the negative feedback into a positive perception.
4. Seek Positive Reviews from Clients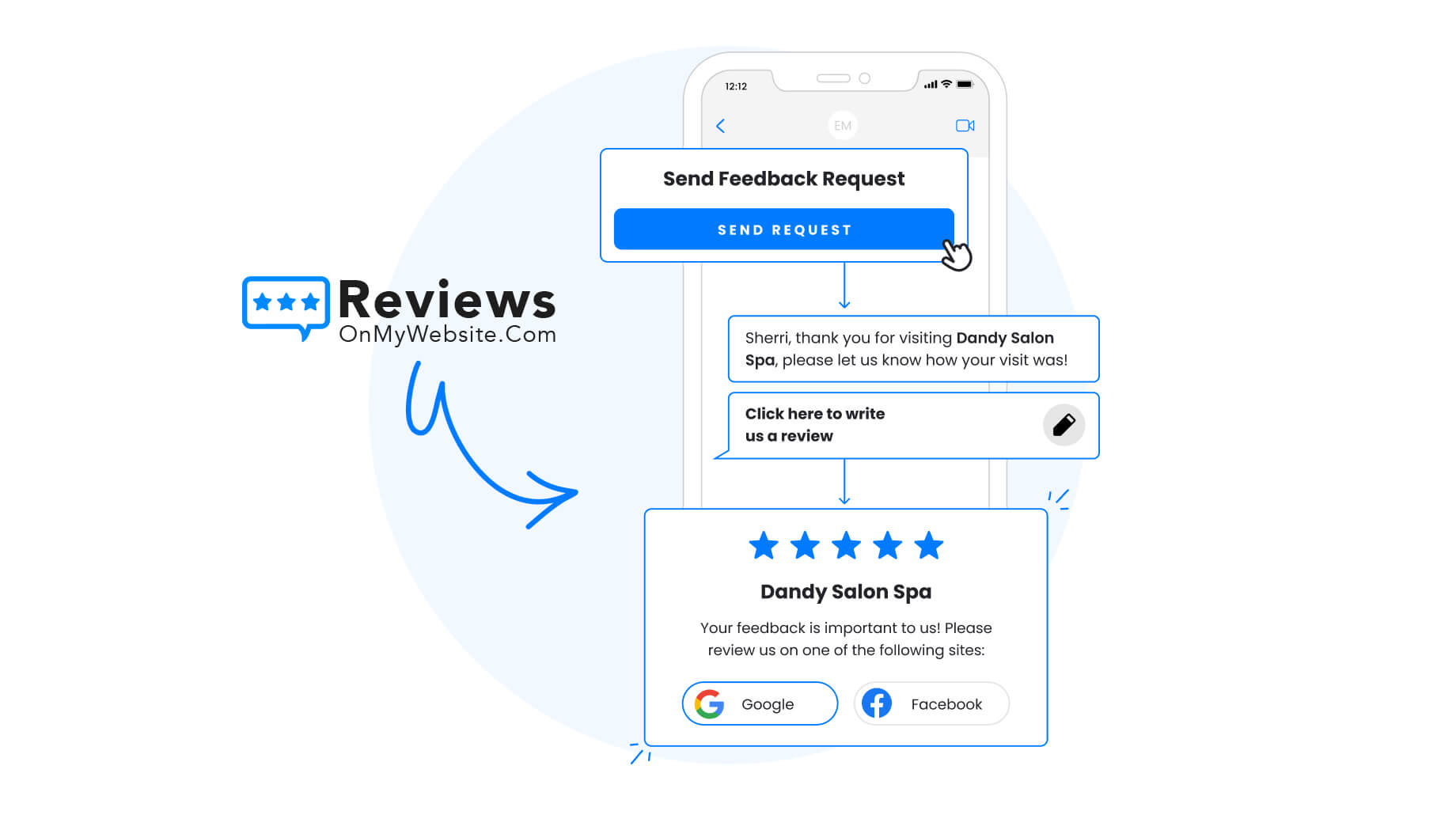 As you begin to feel comfortable with your online review management strategy and are ready to scale it up, this is when you should consider automated software solutions to help increase positive feedback. You likely have a solid catalog of clients who are happy to post a few reviews for you. So, if that's the case, make it easy for them – and you – by using a software that can automate the review requesting process and send links to review websites via email or SMS.
5. Showcase Reviews on Multiple Platforms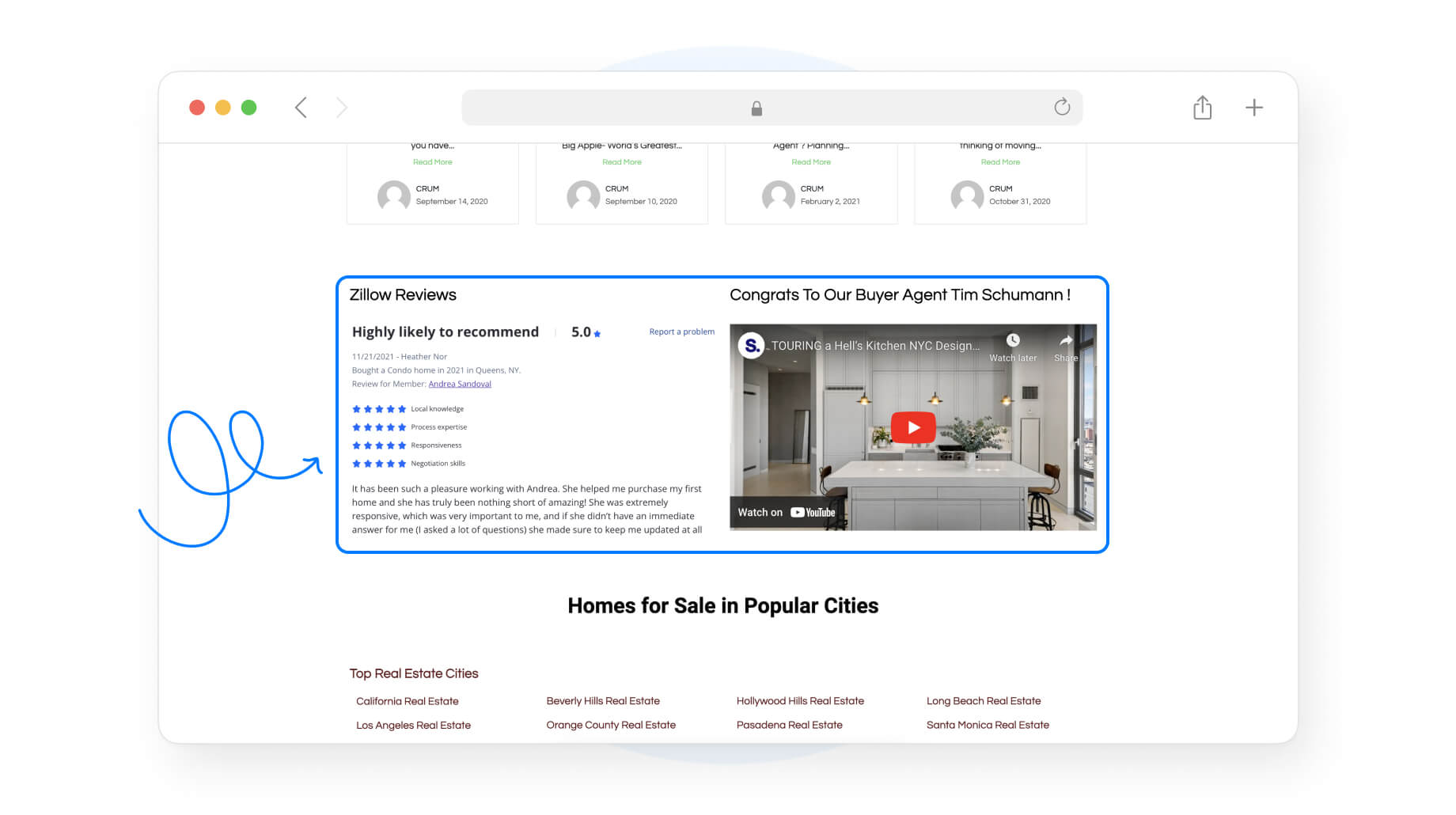 The final best practice for managing your online reputation strategy is showcasing positive reviews on your sales and communication channels. This would include your social media pages, user profiles on real estate websites, and, most importantly – your website.
How to Measure & Monitor Your Current Realtor Reputation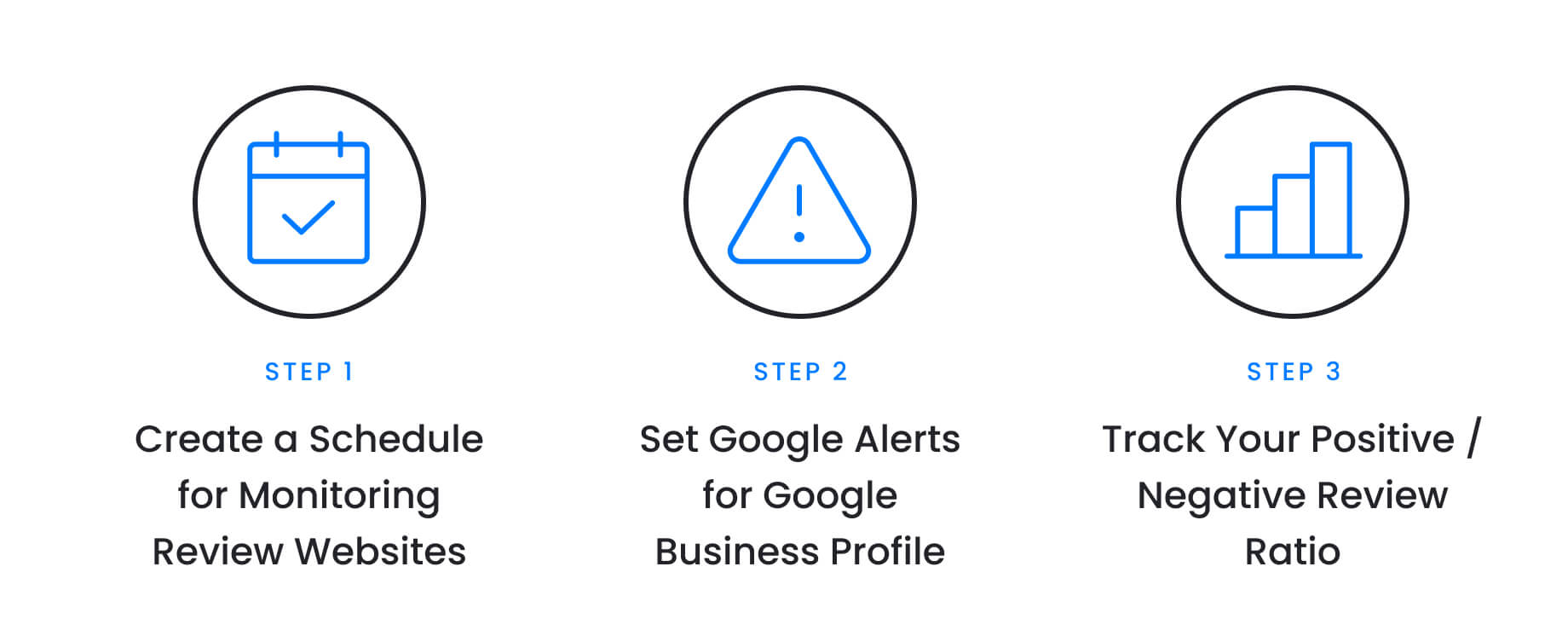 Hopefully, you've learned how an effective real estate reputation management program benefits you, how to activate it, and why it's essential. Now, we'll provide you with some ways to monitor and fine-tune this critical marketing and public relations program.
Step 1 – Create a Schedule for Monitoring Review Websites
The most essential part of any online reputation management program is to engage with all users who publish reviews and ratings. Begin by creating a schedule and assigning key team members who are articulate to reply to all user reviews on platforms you're established.
Step 2 – Set Google Alerts for Google Business Profile
While a schedule is critical for accuracy and replies within a reasonable time, being alerted to new feedback will help you avoid potential issues. Google Business Profile is one of the most valuable online platforms for user reviews of businesses of all types. If your real estate business is established on Google, click that alert notification button on your Google search and business profile. Also, ensure it's forwarded to the team member assigned to replying to reviews so they can take immediate action.
Step 3 – Track Your Positive / Negative Review Ratio
Finally, you'll want to track the total number of reviews – categorizing them into positive and negative reviews and ratings. Your goal should be to have a positive review ratio above 90 percent. If nine out of ten of your former clients speak positively about you, that will establish a solid public reputation.
Need Professional Realtor Reputation Management Services? Get in Touch
The tips above are proven strategies used by multiple industries – including real estate. In years past, companies would have to employ reputation management companies that would charge a pretty penny for their expertise. Fortunately, technology has created automated software solutions that are affordable, effective, and allow you to scale your online reputation management strategy.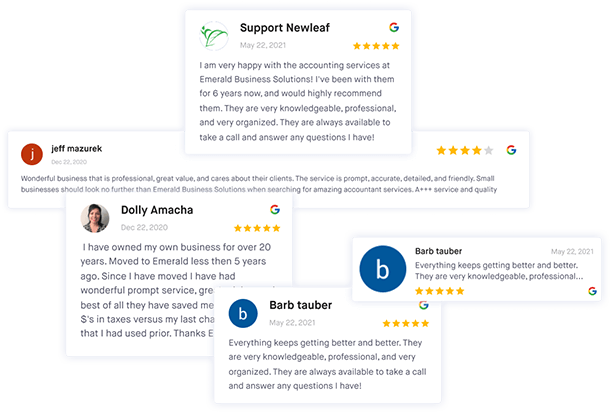 Leverage feedback and reviews to improve your online reputation
Get more online reviews and turn your customers into raving fans with ReviewsOnMyWebsite review generation software.
ReviewsOnMyWebsite helps realtors request reviews from clients via SMS and email. Once you create your user profiles on popular sites like Zillow, Google, and Facebook, you can paste the direct link to your review page and send a message to the clients' mobile devices or computers.
Additionally, the software makes it easy to publish your reviews directly on your website using a reviews widget. Both techniques will help improve your online reputation and increase social proof. Contact our team today if you'd like to explore ways of improving reputation management for realtors.