If digital marketing is constant in 2022, consumers will be more opinionated than ever before. Whether this is a shift in our culture or the easy access to social media or high-traffic review websites, the fact remains that businesses today need to carefully monitor comments made about their company on the internet. Most proactive business owners activate an online review monitoring strategy to accomplish this.
Online consumer reviews are sought after by most new product shoppers. In fact, it's estimated that more than 80 percent of your future customers are likely to search for reviews about your products, services, and customer service – written by previous patrons.
If the review is glowing, the likelihood of that possible consumer allowing your company to earn their business is high. However, if it's a negative review – they are 90+ percent more likely to not visit your business.
It's due to these reasons that it's crucial to activate an online reviews strategy. If you're unfamiliar with this marketing and public relations technique, this article will serve as an essential guide. In the information below, we'll explain the facts about the online review management strategy. We will explain what it is, why it's essential, and how you can leverage modern technology to help automate many of the steps in an effective strategy.
What is an Online Review Management Strategy?
The process of finding, replying to, resolving, and promoting customer published reviews on public forums is known as an online review management strategy. It's a marketing and reputation management process intended to reduce the potential of negative reviews, which can significantly impact your social proof with future customers.
For those unaware, social proof is a theory postulated by Robert Cialdini. In his book, the Power of Influence, he suggested that people placed in an unfamiliar or uncomfortable situation often seek guidance from individuals who display confidence.
In the marketing and advertising world, we often see social proof concepts activated by influencer marketing and celebrity endorsements. However, in the digital space, consumers are highly impacted by the reviews written by ordinary people.
In fact, if they are seeking a company that offers a service like yours, and they discover a positive one and another that is negative, they are 90 percent more likely to choose the positive reviewed business.
A strong and consistent online review management strategy can alert you to all online consumer reviews. It also allows you to reply to reviews appropriately and continue building positive reviews for your business.
Why Does Your Business Need a Good Online Reviews Strategy?

The best strategies are those that pay dividends in the end. The goal of an online review management strategy is to establish a strong brand reputation by replying to all reviews, resolving or diffusing negative comments, and increasing the number of positive reviews. Implementing a strategy will offer them a slew of ancillary benefits additionally.
Benefit #1 – They Gain Valuable Market Research for Free
An excellent online review management program will alert you to new consumer-direct comments about your business, services, products, and location. Several companies spend thousands of dollars seeking customers' feedback through surveys. When you proactively search and monitor online reviews, you'll gain valuable customer feedback at no cost.
Benefit #2 – Mitigate Negative Online Situations
The key to resolving negative customer reviews is to recognize them quickly, address the review by recognizing the customer's feedback, and take conversations to a private channel. This strategy permits you to mitigate and diffuse the situation - or stop the negativity before it accelerates.
When you have a proactive online review management program in action, you'll recognize those negative reviews quickly and activate your procedures for handling and resolving these types of reviews.
Benefit #3 – Increase Consumer Confidence
When potential customers read reviews, they typically look for two critical elements. First, they want to review what the individual says about their purchase or experience. But, just as important is learning how or if the company replied to their feedback - especially during bad reviews. These factors create a positive brand image and influence consumer purchasing decisions.
The truth is that people love to see engagement between patrons and managers of an establishment. Your engagement with customer reviews on Google and other major websites generates a positive impression of your business ethics. This feeling increases consumer confidence and drives new business to your company.
It's due to these facts that engaging in an online reputation management strategy is crucial for building a positive online presence. Plus, more customer engagement on these websites increases SEO or Search Engine rankings. It's especially helpful for local SEO.
How to Build an Effective Online Review Monitoring Strategy: 5 Step Guide
As a business manager or owner, you are likely the one that creates metrics that will decide if a strategy is a success. When building an online review monitoring strategy, the gains and benefits are tough to measure.
In the end – if sales improve thanks to more new customers giving your business a shot, that's likely due to a positive impression established after reading consumers and your feedback. This also creates word-of-mouth advertising, especially when the new customer has a similar experience from a review they read.
As such, if you create an online review management strategy, five easy steps will ensure you're prepared to take this project on cost-effectively.
Step #1 – Choose Relevant Review Websites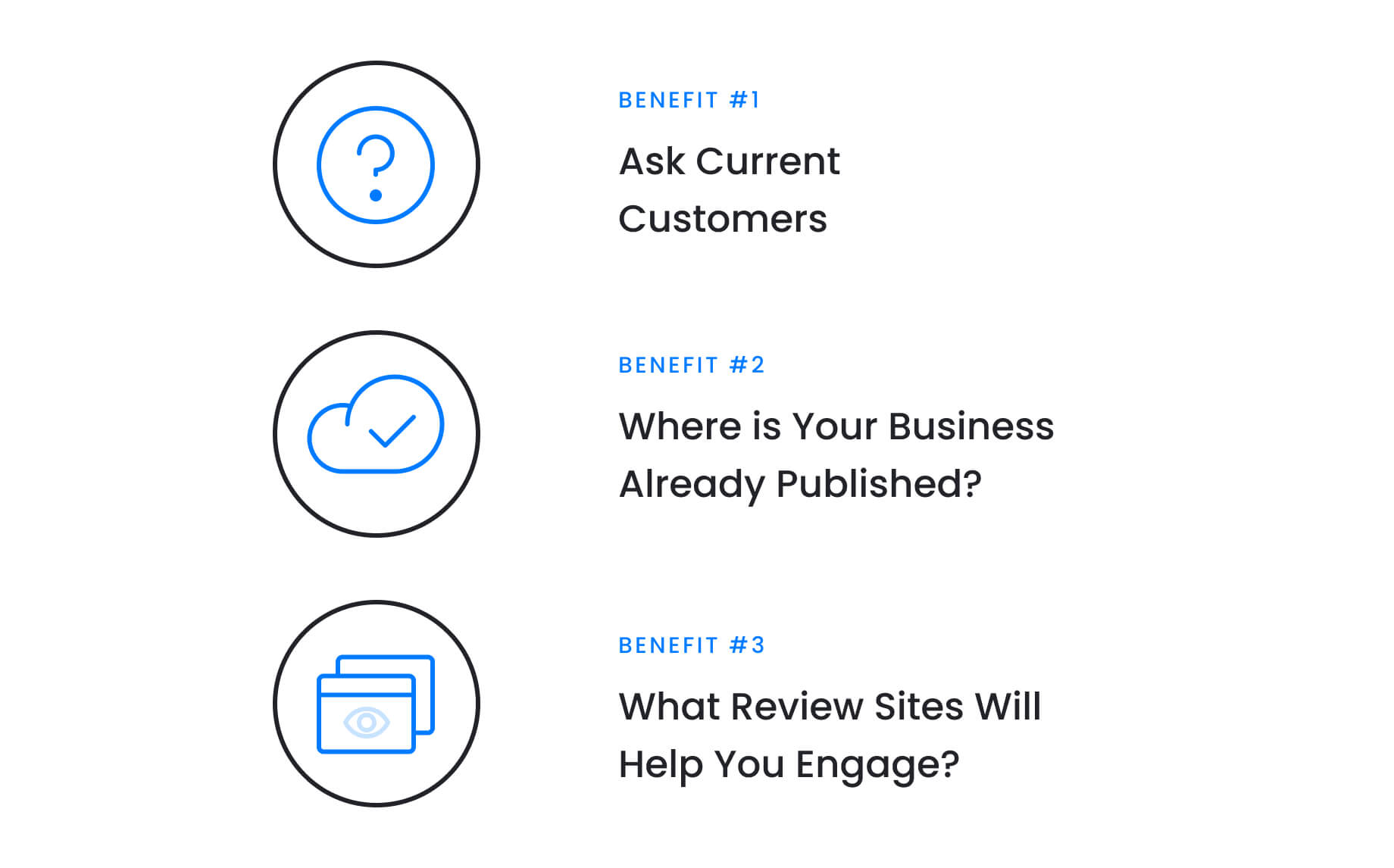 The first step in your online review management strategy is to determine what review platforms you will focus on initially. Since so many of them exist, we recommend picking websites, apps, or forums relevant to your core business and visited by your customers.
Here are some essential tips.
Tip #1 – Ask Current Customers
As your team engages with current customers, ask them how they found out about you. If they read a review about your business on Facebook, that should be one of your focus points.
Tip #2 – Where is Your Business Already Published?
If you've established a Google My Business account, you'll want to include that platform in your management strategy. Determine where your company has established a management account, such as Yelp, Amazon, Zillow, or other niche-service websites; make sure to add those to the target list.
Tip #3 – What Review Sites Will Help You Engage?
Finally – as you start to finalize your list of review sites and apps, consider which ones might be smart to establish online real estate. If you operate a local restaurant in tourist destinations, creating user accounts on Tripadvisor makes sense. The same applies if you have an HVAC repair business, but Angi.com might be a good one to select.
Step #2 – Establish Management Accounts on Your Target List
The second step is establishing management accounts on those high-traffic review websites. The industry refers to this as claiming your business. When you establish the account, verify identity, and it's live, save the link where visitors can quickly drop a review or rating. You'll use this link in the final step.
Step #3 – Create the Management Assignments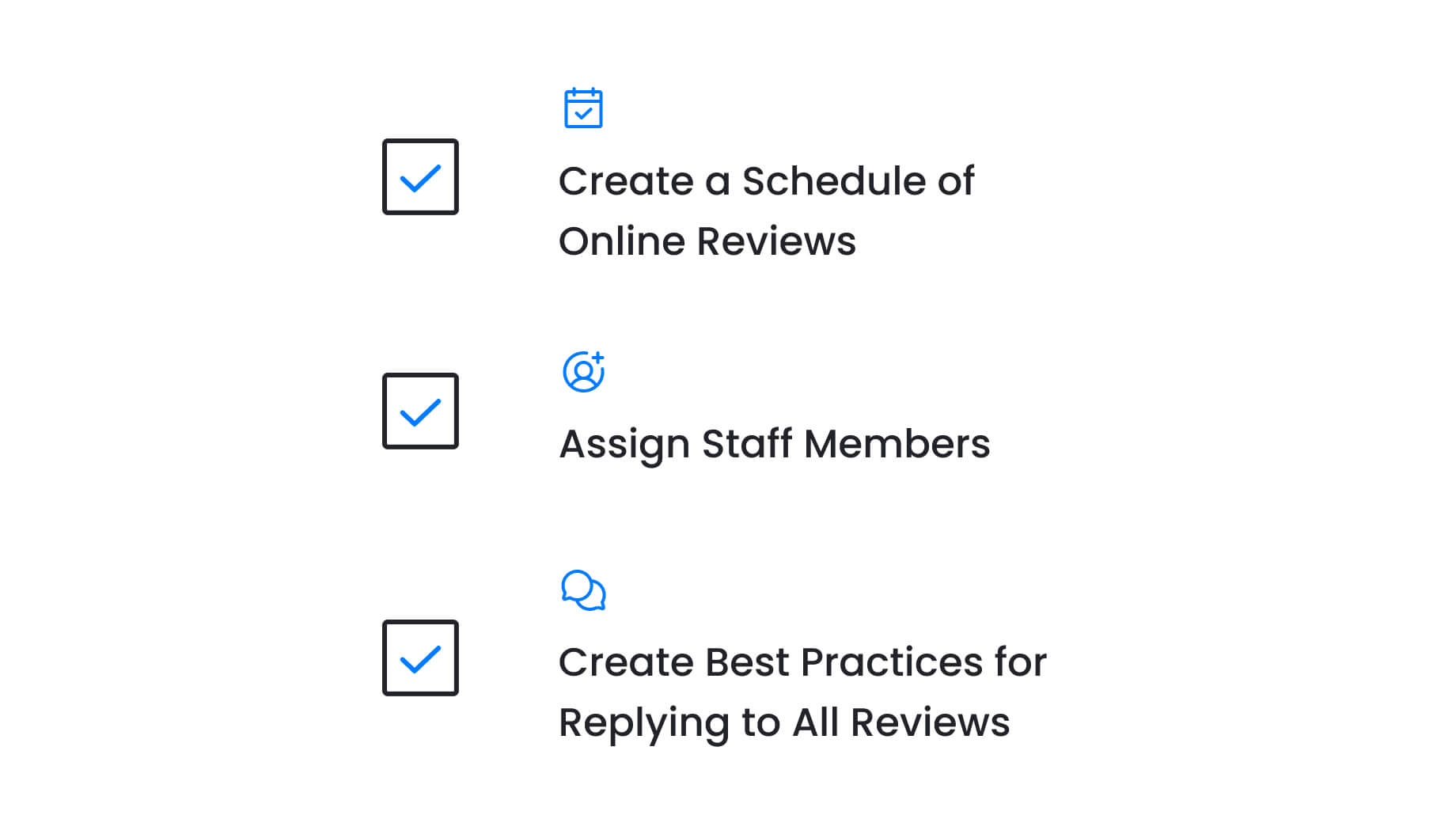 Management involves empowering stakeholders to oversee and engage in the project. Such is the case with online reviews. Initially, you might be able to find time to handle these yourself. Still, you'll need to scale the operation as your business grows.
Here are some specific tasks to consider.
Task #1 – Create a Schedule of Online Reviews
Will your team be tasked to check reviews daily? Or will this be a weekly or monthly job? You should start by checking reviews daily, so you or your team can quickly respond to reviews (positive and negative).
Task #2 – Assign Staff Members
The following management task you'll need to enact is to assign employees or management to handle all reviews. It's always best to choose solidly written communicators who have exceptional customer service skills, good follow-up, and understand all aspects of your business.
Task #3 – Create Best Practices for Replying to All Reviews
Finally, you'll want to display consistency when you reply to reviews. This begins by creating a best practices guideline for your team to utilize when replying to all comments. This includes how to handle negative feedback.
Step #4 – Start to Seek Positive Reviews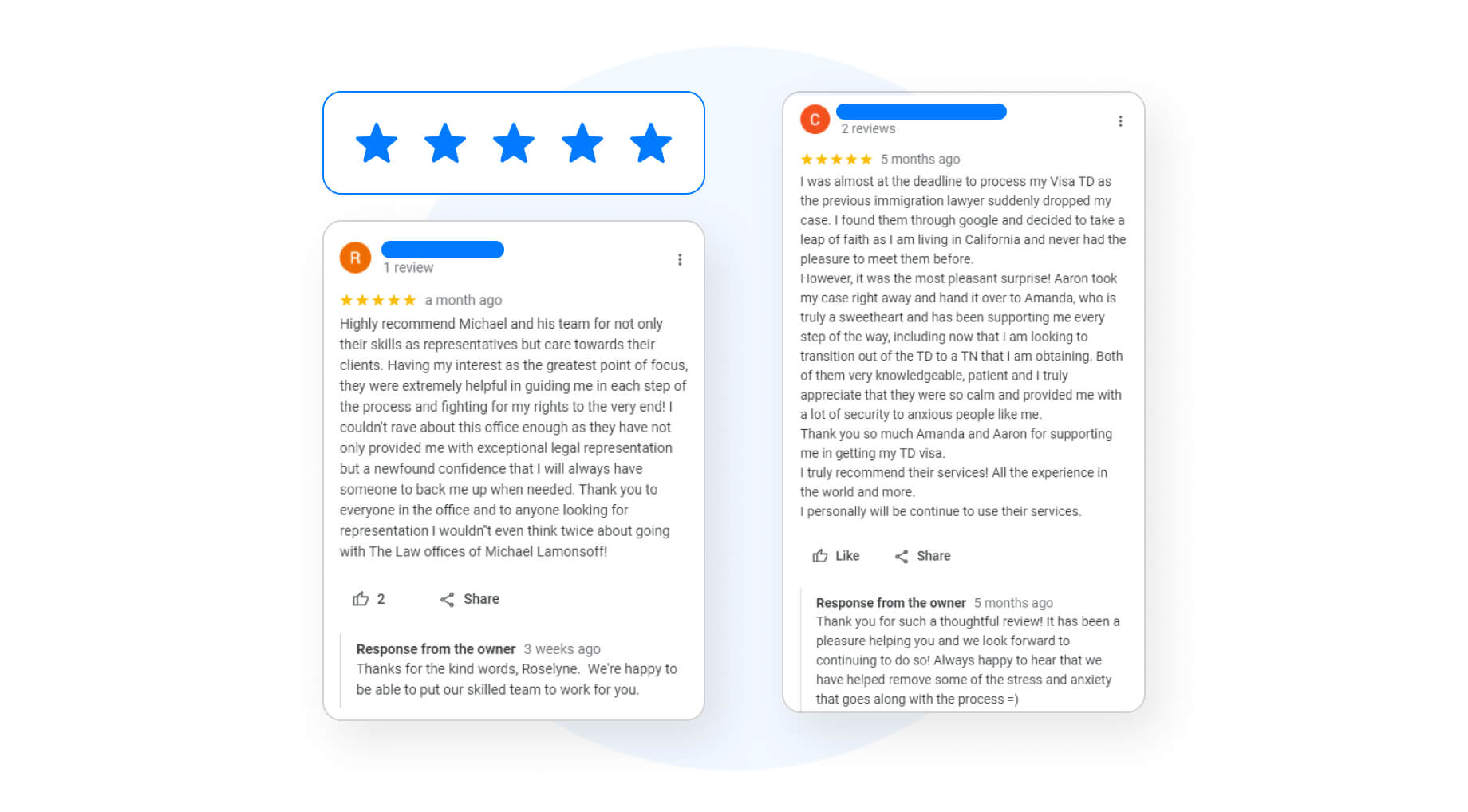 At this point in your strategy planning, it's time to start to build your positive online reputation. This is accomplished by courting satisfied customers and making it easy for them to post a written review or star rating.
As you begin this process, we'd suggest connecting with them personally – via a phone call or customized email – asking if they can help your business kick off online reviews on the right foot. This should be an easy task if you've provided an exceptional customer experience with them.
Once you've collected your first 10 user reviews, it's a great idea to begin to expedite and streamline this process. A great reputation management software tool that can assist and automate the request of Amazon, Google, Facebook, and other customer reviews is ReviewsOnMyWebsite.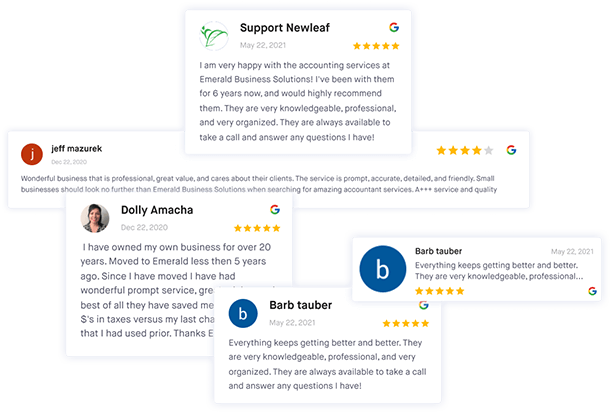 Leverage feedback and reviews to improve your online reputation
Get more online reviews and turn your customers into raving fans with ReviewsOnMyWebsite review generation software.
This platform allows you to send SMS text or email notifications to satisfied customers, with direct links that they can click – leave their review – and help build your online reputation. Not only does this increase organic brand mentions, but it's an affordable tool for small business owners to integrate into their marketing and sales budgets.
Step #5 – Showcase your Reviews on your Sales Channels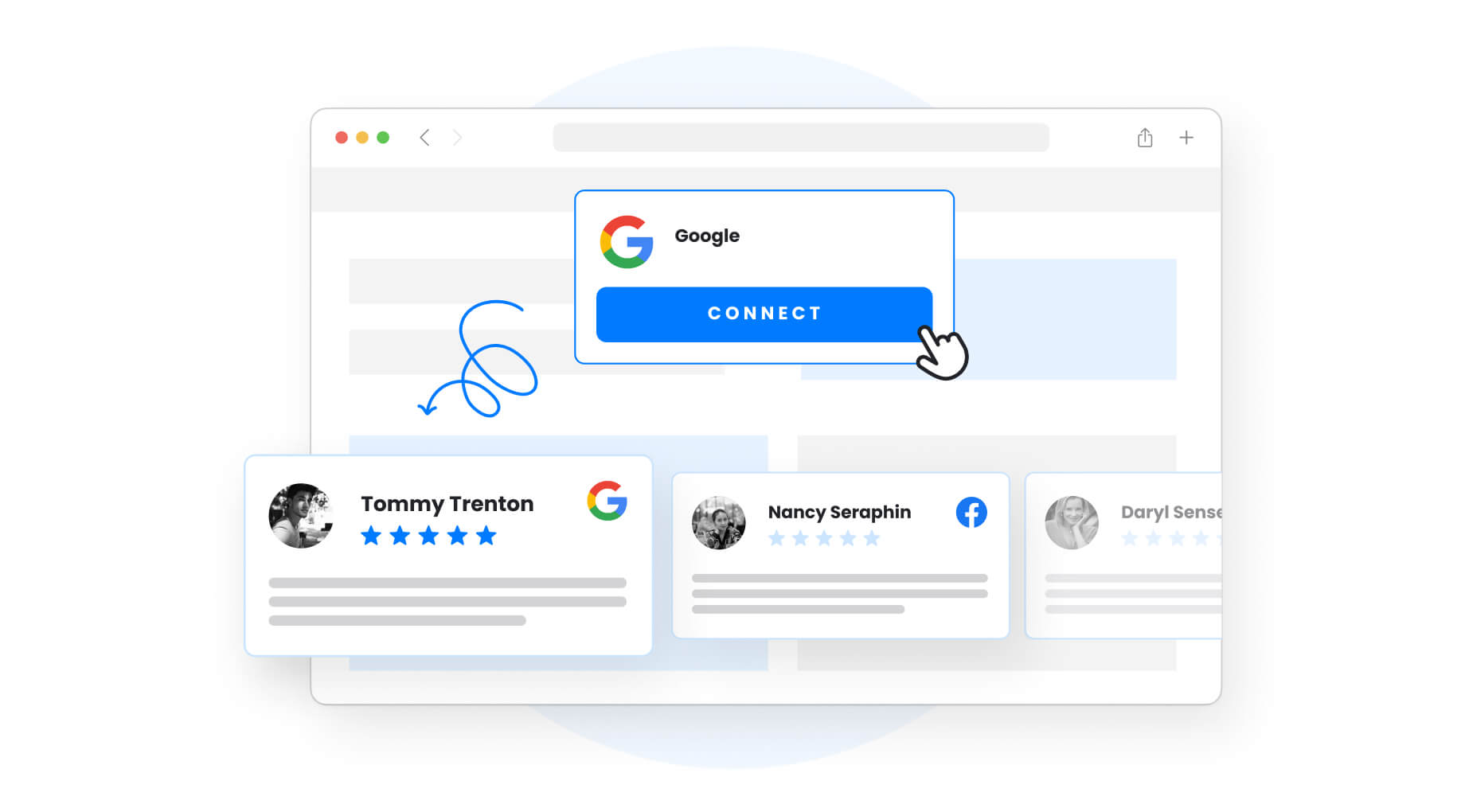 When your positive reviews begin to build, and you receive more organic positive reviews, publishing and showcasing them on your website, social media platforms, and other sales channels will help create social proof for those new visitors.
ReviewsOnMyWebsite provides a widget that allows you to easily publish user reviews on your website. It can be customized to fit your brand identity, further adding credibility.
Need Help Building Your Testimonial Strategy?

If you've concluded that activating an online review management strategy makes business sense, don't worry – you're not alone. Today, Enterprise-level and local businesses allocate many resources towards monitoring and replying to all consumer reviews.
However, you should accelerate your review outreach as your customer database increases. To accomplish this, consider using a review management software to help automate the process of obtaining direct consumer feedback and showing current ratings on your marketing channels.
This will help allocate more time to addressing and resolving any negative reviews – which are just as crucial to establishing a solid online reputation and brand integrity.
Key Takeaways on Online Reviews Strategy
The biggest takeaway that we hope to articulate is that online review management is quickly becoming a need vs. a luxury. More consumers are gauging the quality of a business based on the individual comments published online by previous clients or patrons of that company. Unfortunately, when users make potentially harmful comments, the review websites make it very difficult for businesses to request their removal of them.
A solid online review monitoring strategy is successful when the business can build and showcase positive reviews – but also find a way to turn negative comments into a positive outcome. By automating some of the critical steps in the complete strategy, you'll have the bandwidth to address and resolve those negative comments – which can significantly improve your online reputation.