Positive Amazon review services are worth its weight in gold. Today's savvy customers take time to research a company before purchasing items online. This is especially true on Amazon – as it's estimated that more than 90 percent of Amazon.com shoppers will read reviews of a new Amazon merchant before hitting the click button. With that type of significant penetration percentage – many Amazon merchants spend a lot of time learning how to get reviews on Amazon.
The problem with how to get more reviews on Amazon comes in the following important statistic. It's estimated that less than 3 percent of all shoppers take time to leave an Amazon customer review. Yet only 10 percent of those small percent leave positive reviews. With those types of odds – it's no wonder why many online businesses struggle with improving their Amazon review ranking.
However, driving satisfied consumer traffic to your Amazon storefront and asking them to post an Amazon customer review is easier than you'd think. And this does not include trying to obtain fake reviews in exchange for free products or a gift card.
The keys to learning how to increase reviews on Amazon are discovering why they are essential, learning some of the tactics of proven Amazon store owners, and embracing technological solutions that can automate contacting users on your email list to create positive reviews – without spending a lot of time, money, or resources.
These are a few of the questions we'll answer below. We will provide eight proven strategies on how to increase reviews on Amazon. We'll teach you how to ask for reviews on Amazon and a few technology solutions that provide you with the best way to get Amazon reviews. By enacting a few of these strategies, getting Amazon reviews will be seamless and cost-effective.
Getting Reviews on Amazon: How Does the Amazon Review System Work?
Obtaining a customer review on Amazon.com is a powerful way to showcase your credibility, expertise, and trustworthiness to new customers. These are known as verified purchase reviews – and are essentially the only Amazon review permitted by the company.
So, if you're asking how to get verified purchase reviews on Amazon, the process is straightforward. According to Amazon's customer review policy, "customer reviews should give other customers genuine product feedback from fellow shoppers. We have a zero-tolerance policy for any review designed to mislead or manipulate customers."
The Amazon review system was designed to simplify and streamline the process for Amazon shoppers to place genuine reviews about their purchases. However, the process isn't without some holes or opportunities for less-genuine reviews being posted.
Amazon prohibits the following types of reviews:
Any review posted by someone who has an indirect or direct financial interest in the product – such as business owners, managers, employees, or investors.
Any review by someone perceived to have a close, personal relationship with the owner, artist, or author of the product being sold on Amazon.com.
Any review posted by the manufacturer – posing as an unbiased shopper.
Multiple negative reviews for the same product from the same customer are prohibited.
Any reviews provided in exchange for financial reward.
Any negative reviews from an Amazon seller on a competitor's product.
Like-minded peer reviews – meaning, no reviews permitted amongst multiple sellers to help boost each's Amazon.com profile.
Now that we've outlined the general rules and regulations on how to get feedback on Amazon, let's explain how to increase Amazon reviews rankings – which makes a huge difference in consumer confidence.
What is the Amazon Reviewer Rank?
The Amazon Reviewer Ranking system compares user reviews against competitors in layman's terms. The rankings are compiled based on the feedback of new visitors to your Amazon profile. Amazon puts a button that allows users to check yes or no to the question, "was this review helpful to you"? This helps Amazon provide a ranking to the seller's profile.
How is Amazon Reviewer Rank Calculated?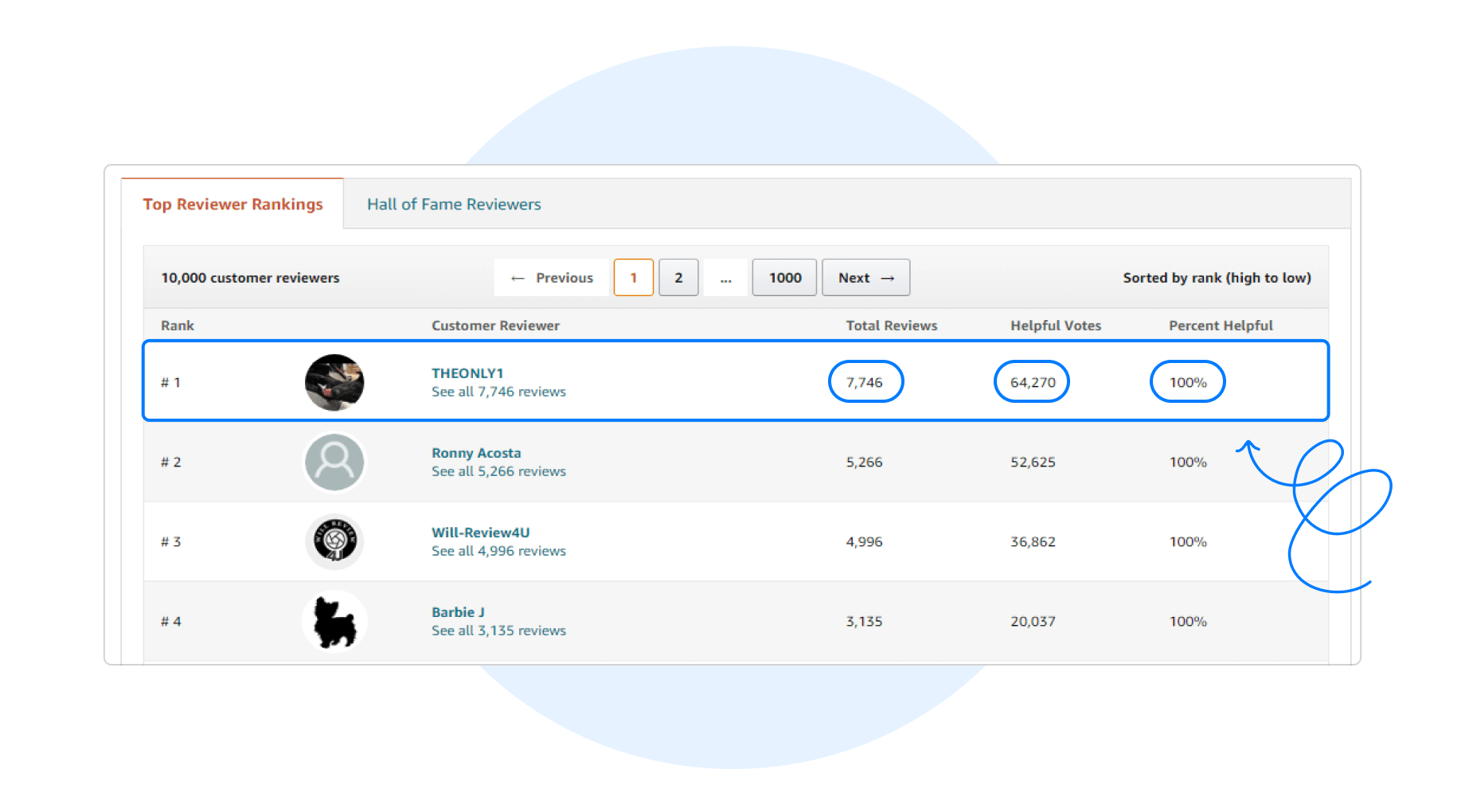 Amazon considers three factors to determine the reviewer ranking system.
How many reviews have the user submitted?
How many "yes" votes does that review have from other users?
How recent is the review?
Amazon tabulates these factors automatically, and a reviewer ranking is established. It is essential to clarify that as an Amazon seller, you don't directly benefit from – nor can you directly impact or influence higher Amazon Reviewer Rankings. However, you can send satisfied customers to Amazon to leave direct customer feedback – which can help to improve their Reviewer Ranking. Amazon does reward positive reviewers with higher rankings with shopping perks.
How Amazon Customer Ratings and Reviews Helps your Business
There is no denying that word of mouth advertising offers a business the best return on marketing investment. When previous customers sell your business for you – through the simple act of sharing their customer experience via an Amazon.com review, it provides you with multiple benefits that can directly impact your bottom-line profits.
First – It Nudges Customers "On the Fence" to Buy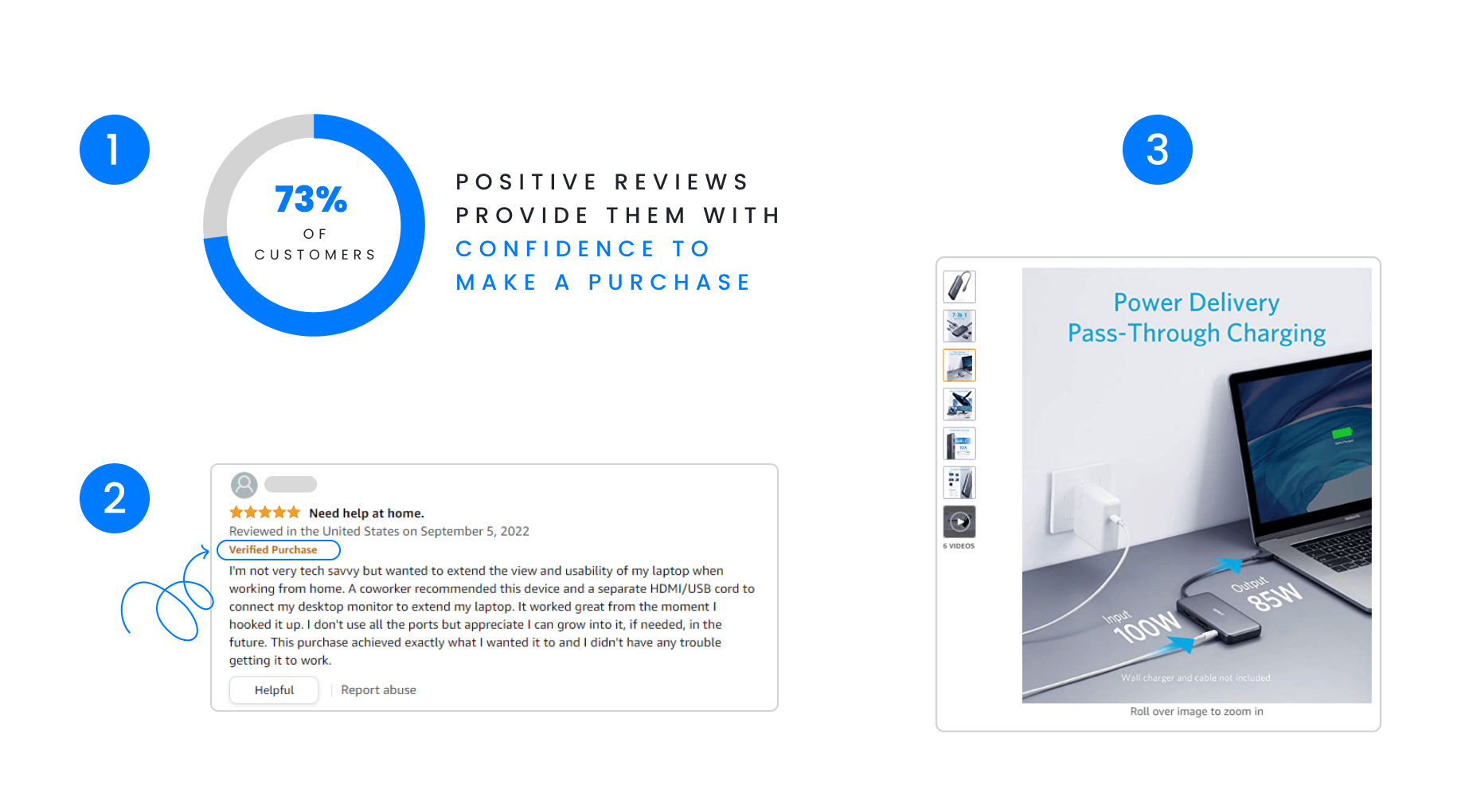 Did you know that nearly 73 percent of customers shopping online indicate that positive reviews from previous shoppers provide them with confidence to make a purchase? Many online shoppers are cautious about buying a product due to questions about the seller or other factors. Positive reviews help convince shoppers that they are making an intelligent investment.
Second – Improves Consumer Confidence
There are two general concerns of most online shoppers in 2023. First, is the transaction secure, and second, is the product of a high quality or a cheap knock-off? When your Amazon profile is filled with genuine reviews by verified previous customers, it helps customers curious about the quality of your products feel more confident about clicking the buy now button.
Third – Convinces Shoppers to Choose You Over Competitors
In today's competitive marketplace on Amazon.com - with many sellers offering similar products in many instances, every business needs to find creative ways to improve its profile, product descriptions, and other elements on its profile. Having more high-quality product reviews from real customers is by far the most impactful way of separating you from the competition.
How to get Amazon Reviews: 3 Proven Strategies
Arguably the biggest hurdle to any online merchant in activating a marketing strategy is finding time to do so. However, as you can clearly see by the information above, convincing customers who have purchased products from you on Amazon.com to post seller feedback is a massive help in increasing sales.
If you're struggling with how to request reviews on Amazon, these three proven strategies will provide helpful insights.
Strategy #1 – Save Time by Automating the Amazon Review Process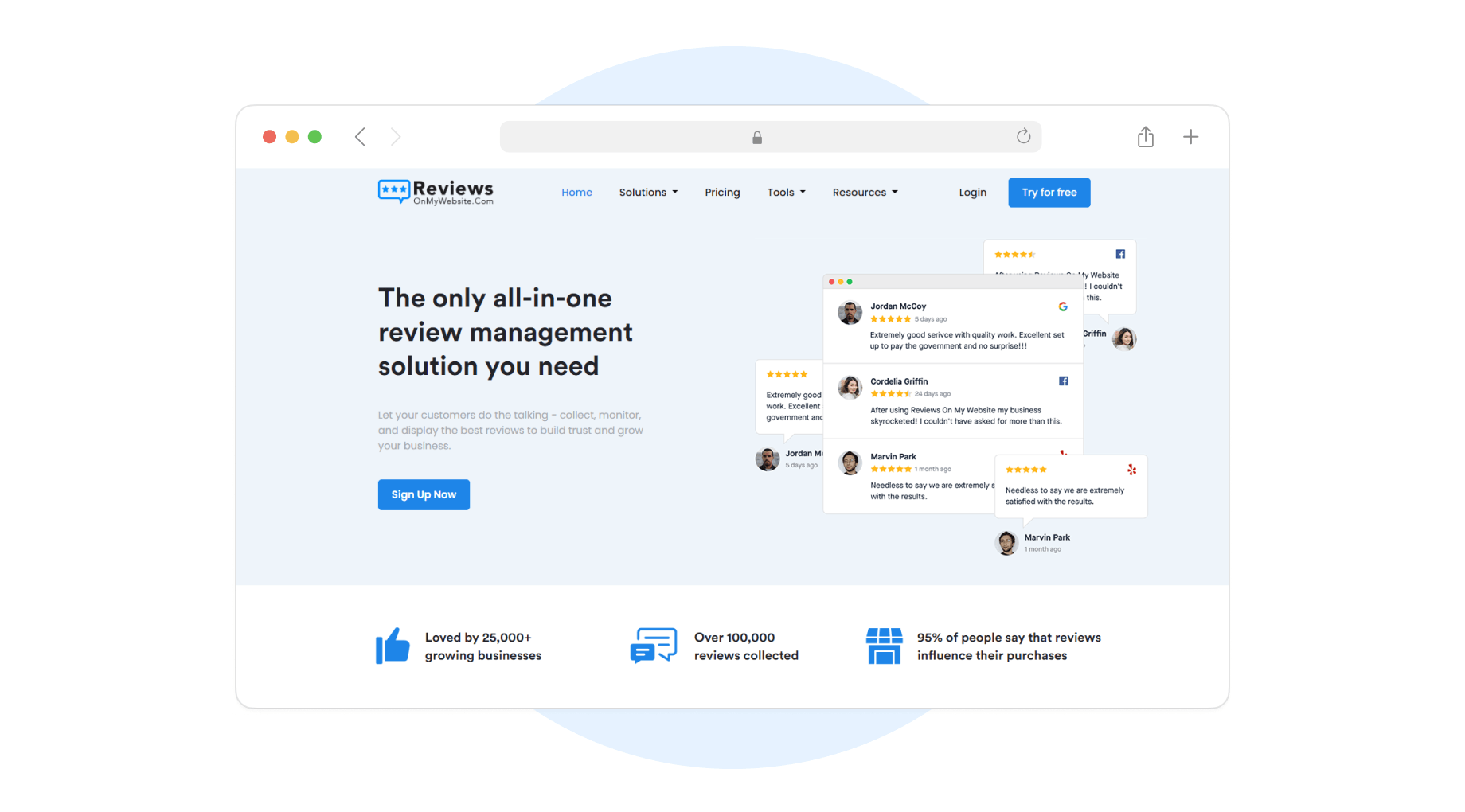 While many of the strategies listed below offer a tremendous potential to increase your Amazon reviews, they all share one similarity – they take time, money, and resources to activate. Fortunately, technology in the form of Software as a Solution or SaaS has streamlined connecting with direct customers to request platform-specific reviews.
ReviewsOnMyWebsite allows you to request Amazon reviews and display active reviews through your marketing channels. As you build your customer database of those purchasing directly through Amazon.com, you can use these automated solutions to contact them via email or SMS text – whichever your customer prefers.
Here are three tips for using this service to help boost your Amazon reviews with positive feedback.
Tip #1 – Drive Traffic to a Customer Feedback Page on Your Website
Some customers prefer to streamline the process of posting reviews. Others like to have the freedom of choosing where to publish their feedback online. Using our automated software, you can create a dedicated and customized feedback page for specific sales channels. If you have Amazon customers – simply create an Amazon feedback page with dedicated links to the review page.
Tip #2 – Ask for Written Reviews
While it's essential to learn how to get good reviews on Amazon, it's just as critical to gain valuable feedback from satisfied customers. Using the automated solutions, you can seek written reviews on Amazon and target customers that have purchased several times from you in the past. These customers are more likely to take the time to leave positive feedback beyond a star rating.
Tip #3 – Send SMS Text Messages to Mobile Device Shoppers
Gathering insights on shopping habits is a vital component of digital marketing. For customers who you've determined shop via their mobile devices, consider creating an SMS / text message that is embedded with a direct link to the product page they accessed to make the order. This will allow them to click the link and write the review in one easy step.
If you'd like to learn more about how automated solutions can save you time, and money, and drive direct customers to Amazon.com to write positive reviews, click the link provided below.
Strategy #2 – Add to Your Order Email Verification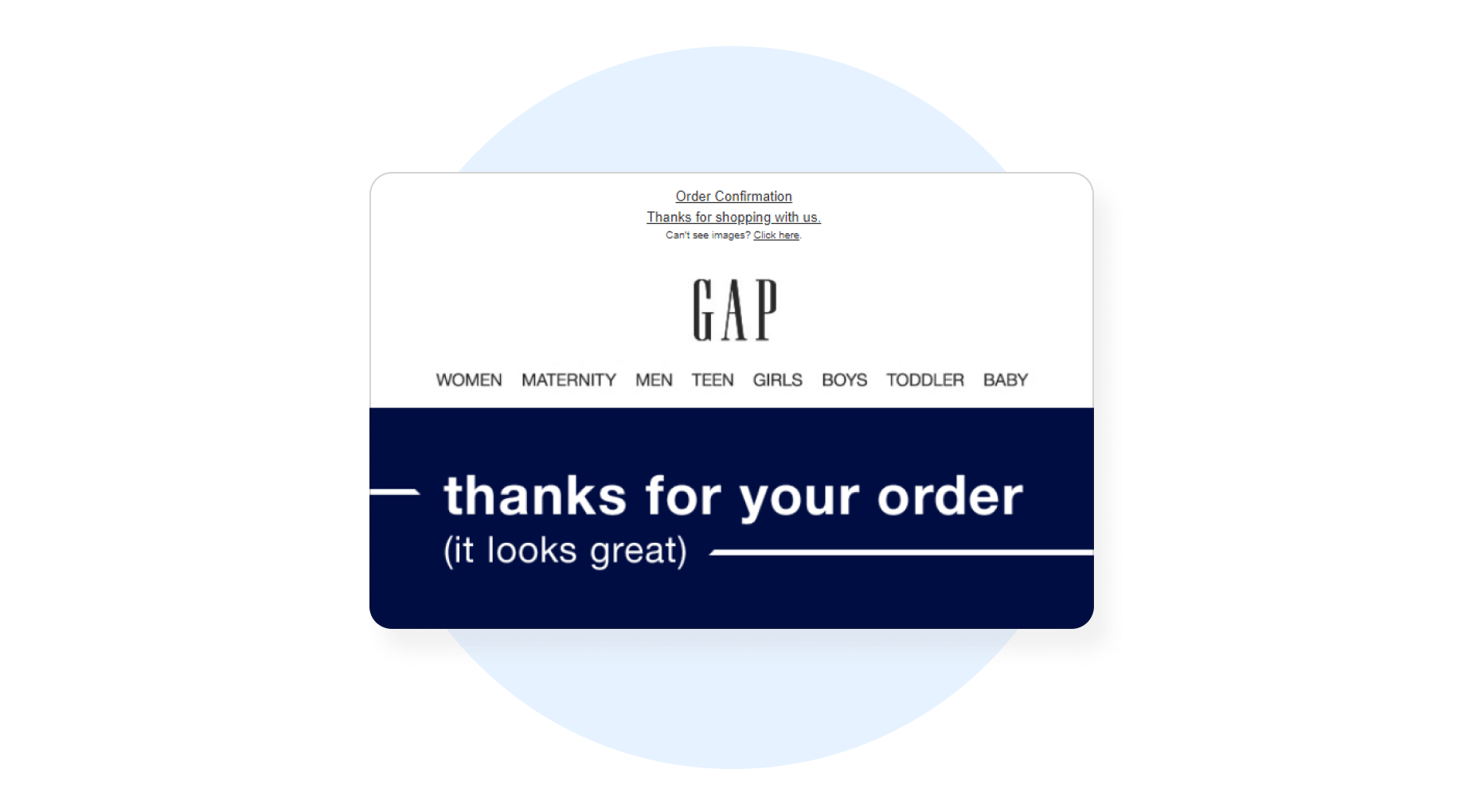 When a shopper makes a purchase on Amazon.com, they'll receive a generic and non-inspirational email from them with the customer's order specifics. While there is no way for the seller to customize this template, you will receive an email with your customer's contact information. Here are three simple tips for using that customer's email address to help you ask for a positive Amazon review.
Tip #1 – Send a Thank You for Your Purchase Email
There are two schools of thought about asking for Amazon reviews. Some believe that you should wait until the customer has their product to make the 'ask' – and others believe you should ask throughout the process. We believe that it's best to ask throughout the process – but do so in a progressive way.
With the first thank you for your purchase email, focus on the customer. Thank them for choosing your business and letting them know to reach out to you with any questions about the products before they arrive. This is building your customer relationship – or helping to establish trust.
Tip #2 – Send an Order Received Confirmation Email
The second email you should send new Amazon customers is to verify they received the order. Assuming everything arrived on time and in good condition, this is an excellent opportunity to ask for that positive Amazon review. Here is an excellent way to ask for a positive review.
"We'd like to thank you again for choosing (insert your business name). If we have provided you with a positive buying experience, we would appreciate any feedback you can offer through an Amazon review. Please feel free to share your buying experience with future Amazon shoppers. You can click this link to leave the review (insert a direct link to the product listing).
Tip #3 – Follow Up a Few Weeks After the Order is Fulfilled
The final email you should send is a follow-up to ensure the customer is happy with their purchase. Not only is this a great way to continue building the customer relationship, but if there are issues, you can learn from mistakes and make improvements.
Strategy #3 – Add a Letter Asking for Reviews with the Product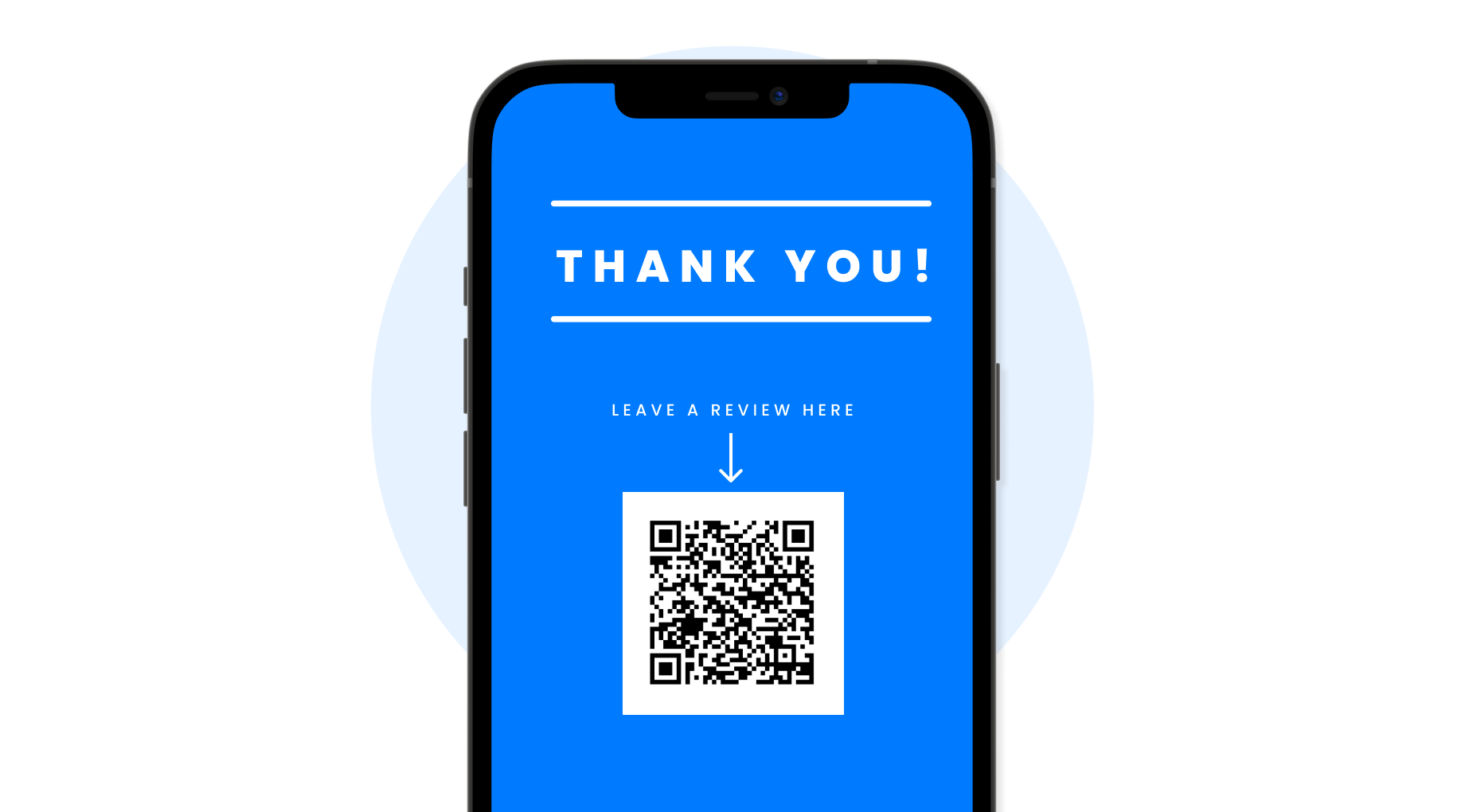 Whether you fulfill products yourself or it's done at an Amazon fulfillment center, you have the option to add inserts for marketing or customer service. This opens the second proven strategy for improving positive Amazon reviews. Here are the tips to help influence customers to post a review for your product.
Tip #1 – Create a Product Tutorial or FAQ Letter
One of the subtle ways of asking for Amazon reviews is by providing educational materials or product inserts. Consider writing a product tutorial (if instructions are required or suggested) or a Frequently Asked Questions section. Consider this as a subtle way of asking for the review in the last question.
Question – How Do I Leave a Customer Review for My Purchase?
There are two ways you can quickly leave a product review for your purchase on Amazon.com.
Go to the product detail page for the item. If you've placed an order for the item. This can also be completed via the Your Orders section on your customer profile.
Click Write a customer review in the Customer Reviews section.
Select a Star Rating. A green checkmark shows for successfully submitted ratings.
Add text, photos, or videos and click the Submit button.
By adding this text to the FAQ section, you'll provide them with the directions to make it easier.
Tip #2 – Create a QR Code for Your Product Listing Page
If you really want to simplify the process of leaving an Amazon review, create a QR code of your product listing page URL. Add this QR code to a postcard asking for an Amazon product review. The card doesn't have to be too fancy – just a thank you message like the one we mentioned in the email tip above.
The three strategies above are arguably the most effective ways of increasing Amazon.com reviews - with limited bandwidth, time, and financial investment. However, we've compiled five extra strategies that you might want to consider adding to your marketing and sales outreach programs.
Strategy #4 - Use the Amazon.com Request a Review Button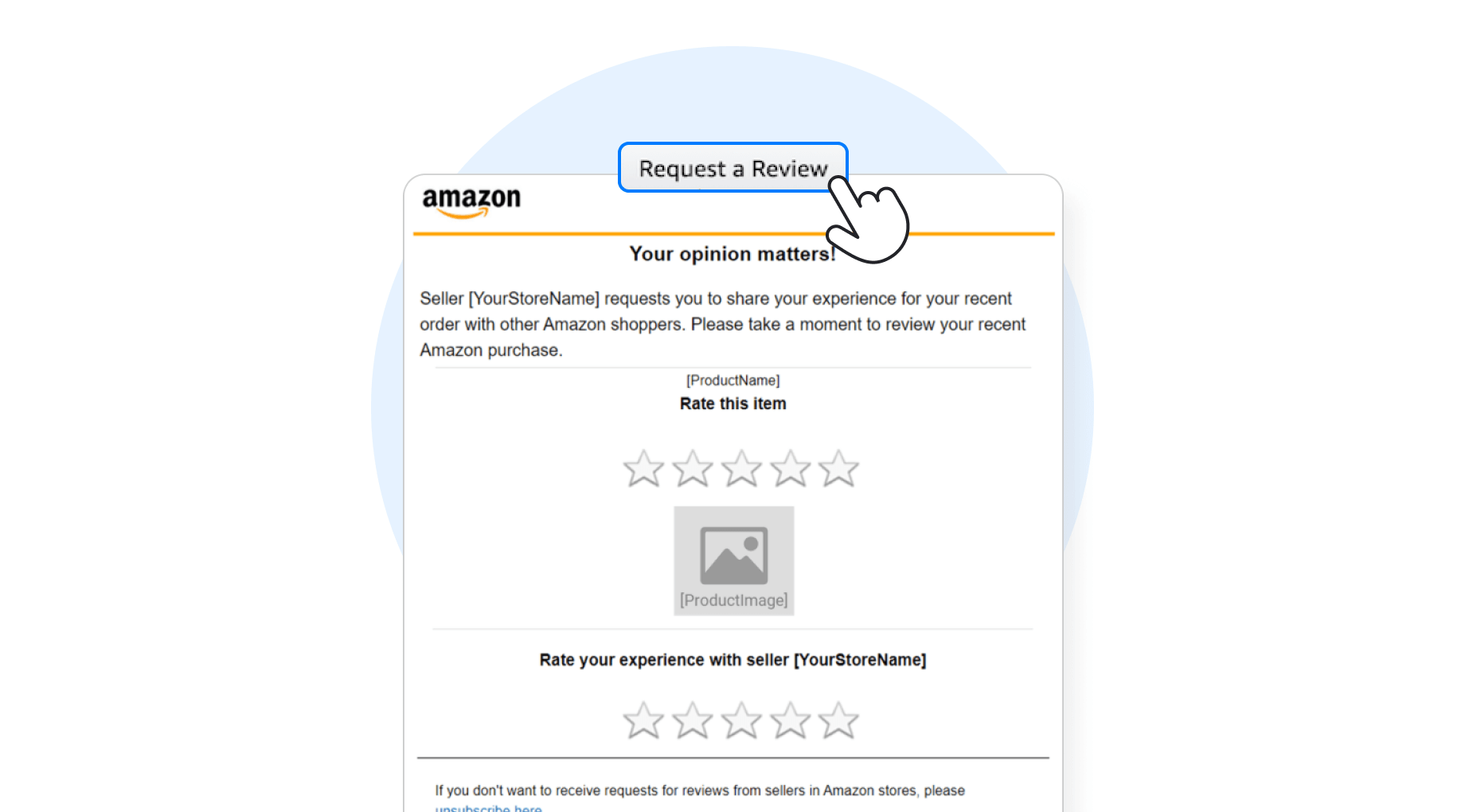 In 2019, Amazon added a Request a Review button that allowed sellers to contact buyers via a private message. This was shown to increase online reviews by about 15 percent - when the seller would submit to all previous shoppers.
Here are the specifics that you need to consider before enacting this strategy.
Users must request the review within 30-days of the order being delivered.
The button request will ask buyers to submit a written and product rating review at the same time.
You can't customize the messages - it's an Amazon template only.
You can use this button in conjunction with other review requests sent to customers.
Strategy #5 - Create Product Launches to Exclusive Customers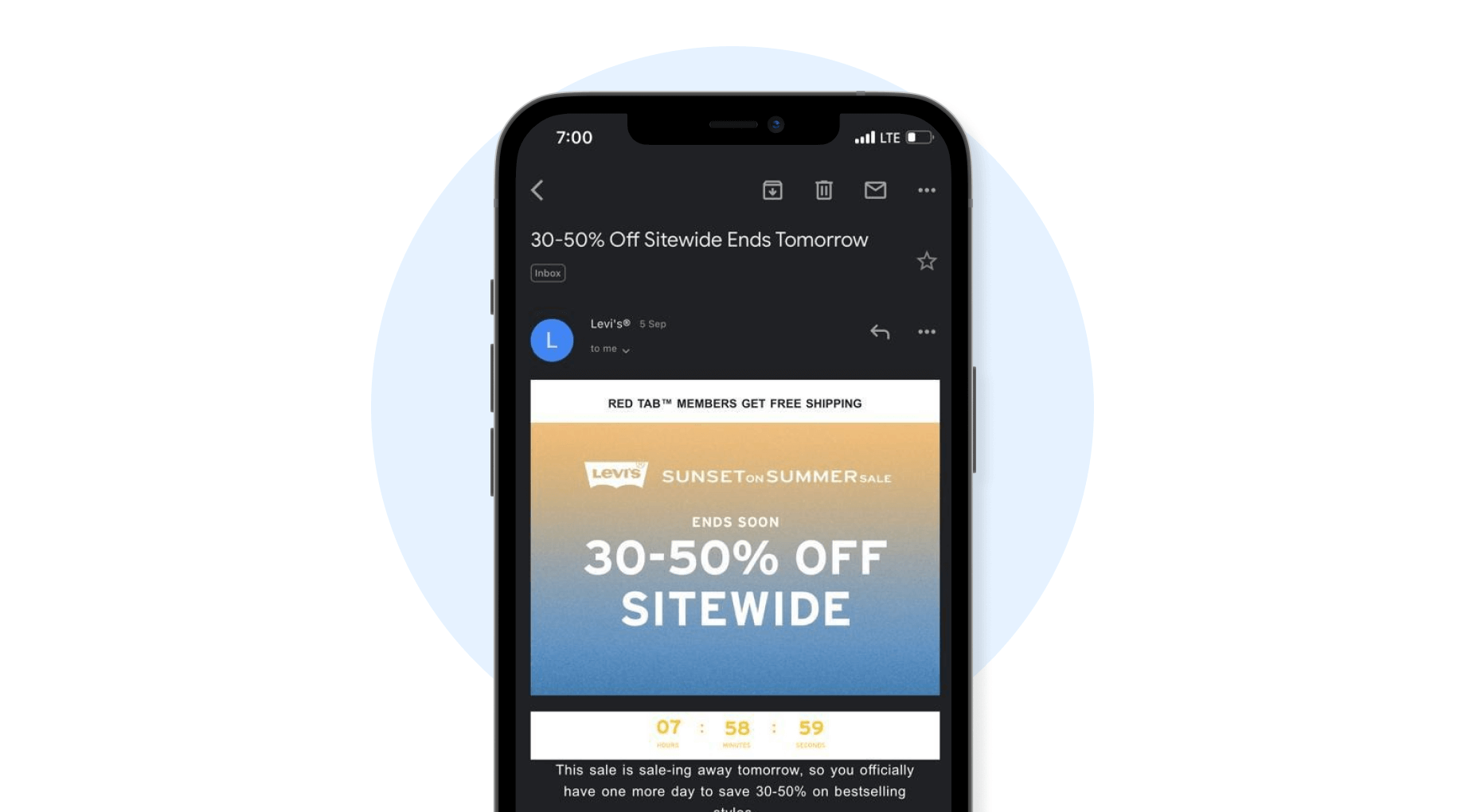 Every smart business owner understands the value of data collection with previous customers. One of the best ways to take advantage of retaining your Amazon shoppers contact information is to create exclusive products available for those customers for early purchases.
Here is how you can use this strategy for increasing reviews.
Create an email list of previous customers who have provided feedback previously.
When you launch a new product, before advertising it, create an email blast to those who previously left a review – and offer them a promotional code for a discount on the new product.
Ask them for a review after the purchase of the new product in the email blast.
Strategy #6 – Contact Product Rating Customers and Seek Written Reviews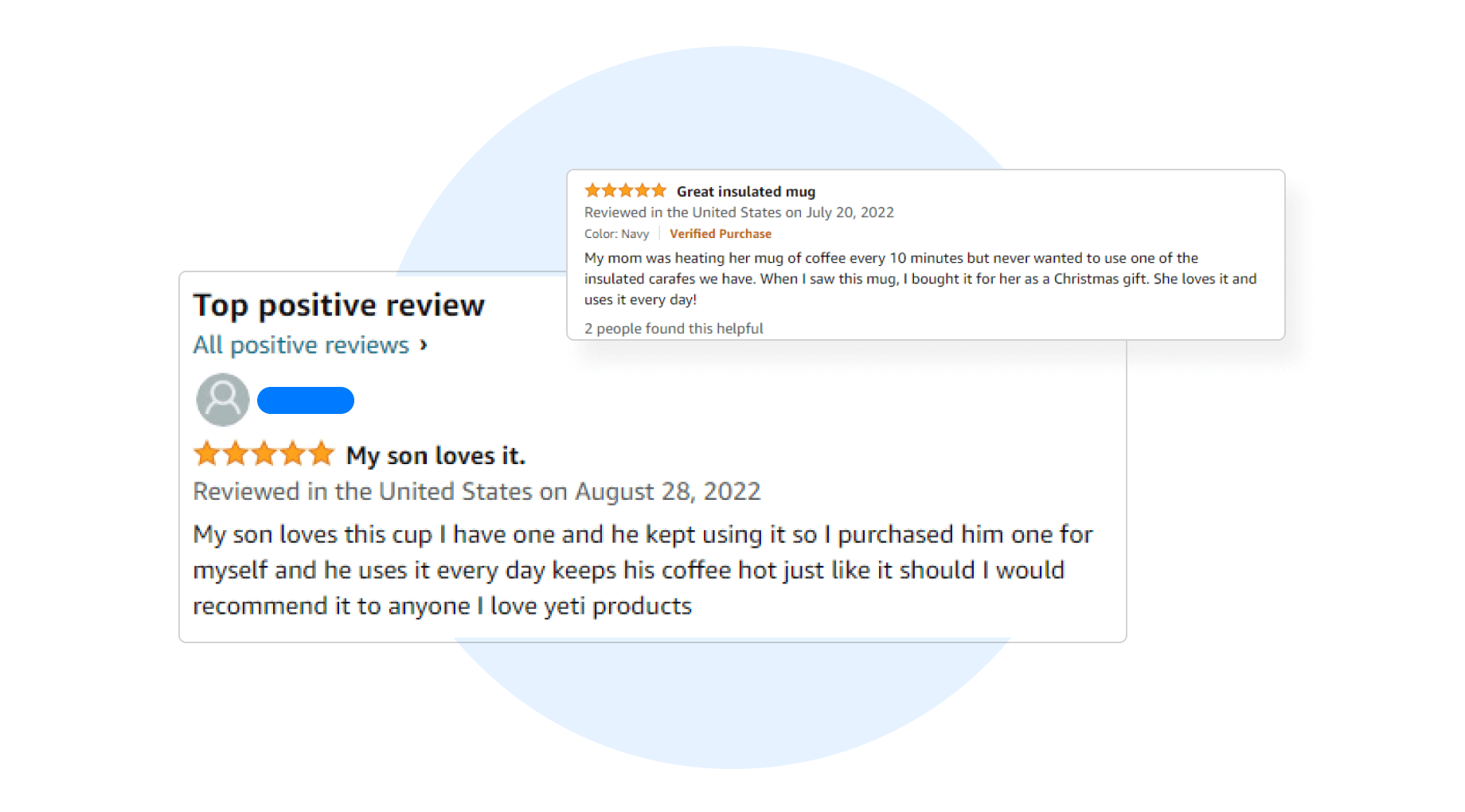 Most of the product reviews on Amazon are those of the ranking variety. It's simple, quick, and efficient to simply click a few stars vs taking time to draft a written response. However, if a customer is satisfied with your product, communication, and delivery of the product – it's likely that they will take time to tell their story.
The best way to accomplish this is to set up a separate email list of users who have provided product ratings – and ask them to share their story on Amazon.com. While the retention percentage of this strategy is lower than those above, it's still a good idea to reach out to former customers to take one extra step.
Strategy #7 – Contact Customers with Less than 3-Star Ratings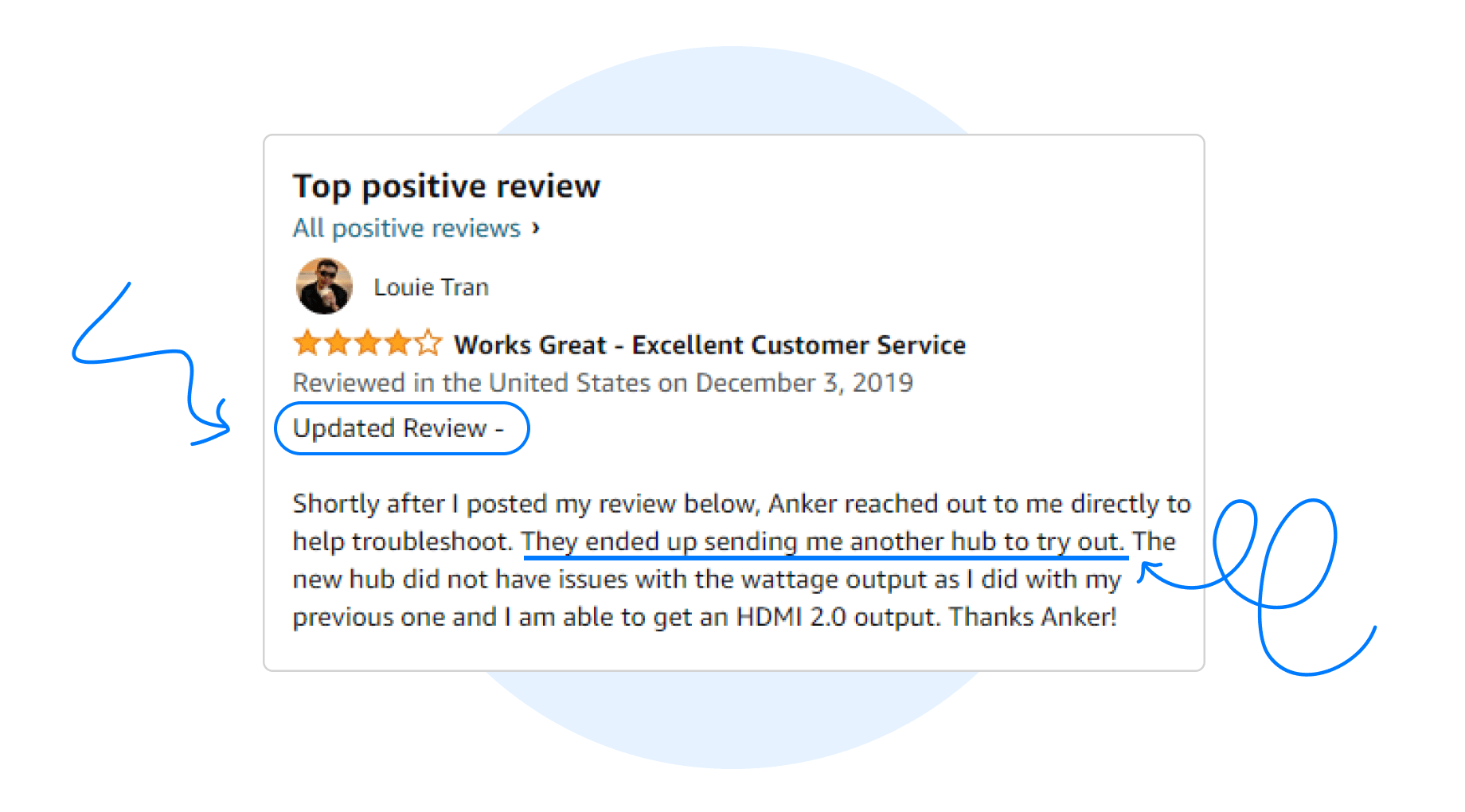 Sometimes going the extra mile to resolve a negative shopping experience can produce a positive result. Case in point – if a customer has left a 2-star rating about the product or buying experience, Amazon gives you the ability to contact them via a private message to ask them if there is anything you can do to fix the issue.
Customers typically leave a lower star-rating based on the shopping or delivery experience. If they received a damaged product but didn't take time to contact you to replace it – the customer is likely to place the negative review anyways. By being proactive and trying to resolve the issue for them – they are just as likely to change or remove that lower star rating – and replace it with a positive one.
Strategy #8 – Improve Your Branding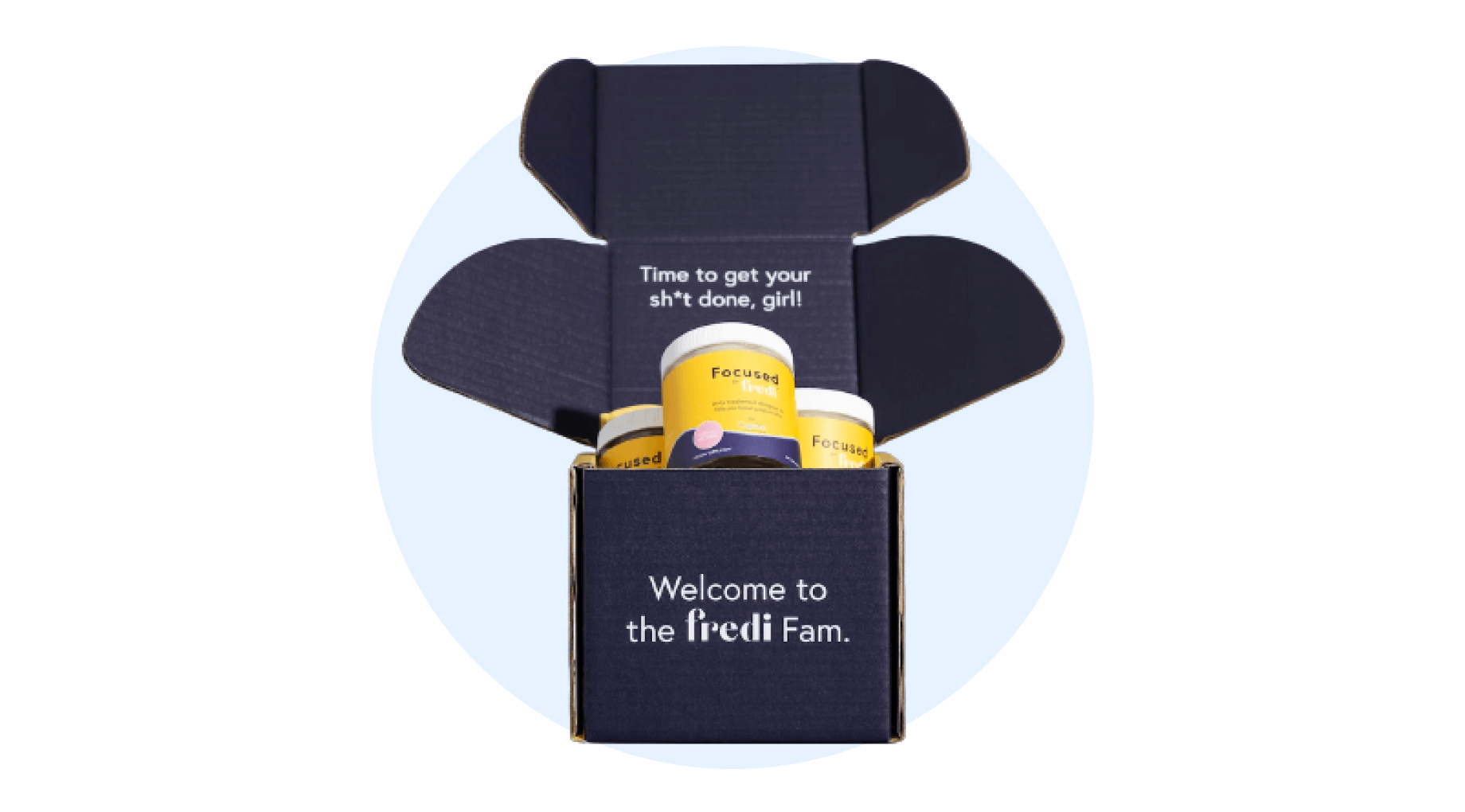 The final strategy for improving Amazon product reviews is to dive deep into your overall marketing and advertising strategy. Many customers will formulate an opinion based on optics – or the appearance of your branding on packaging, your website, and other forms of advertising. In many cases, a customer will leave a low-star review based on receiving a cheap cardboard box with your items contained.
If you're serious about improving your online reviews on Amazon – consider making improvements to your packaging. Consider custom-printed boxes, high-quality inserts or padding, or even personalized packing tape. These minor enhancements make a positive impact on customers and may stimulate improved product written reviews.
3 Smart Amazon Review Maintenance Tips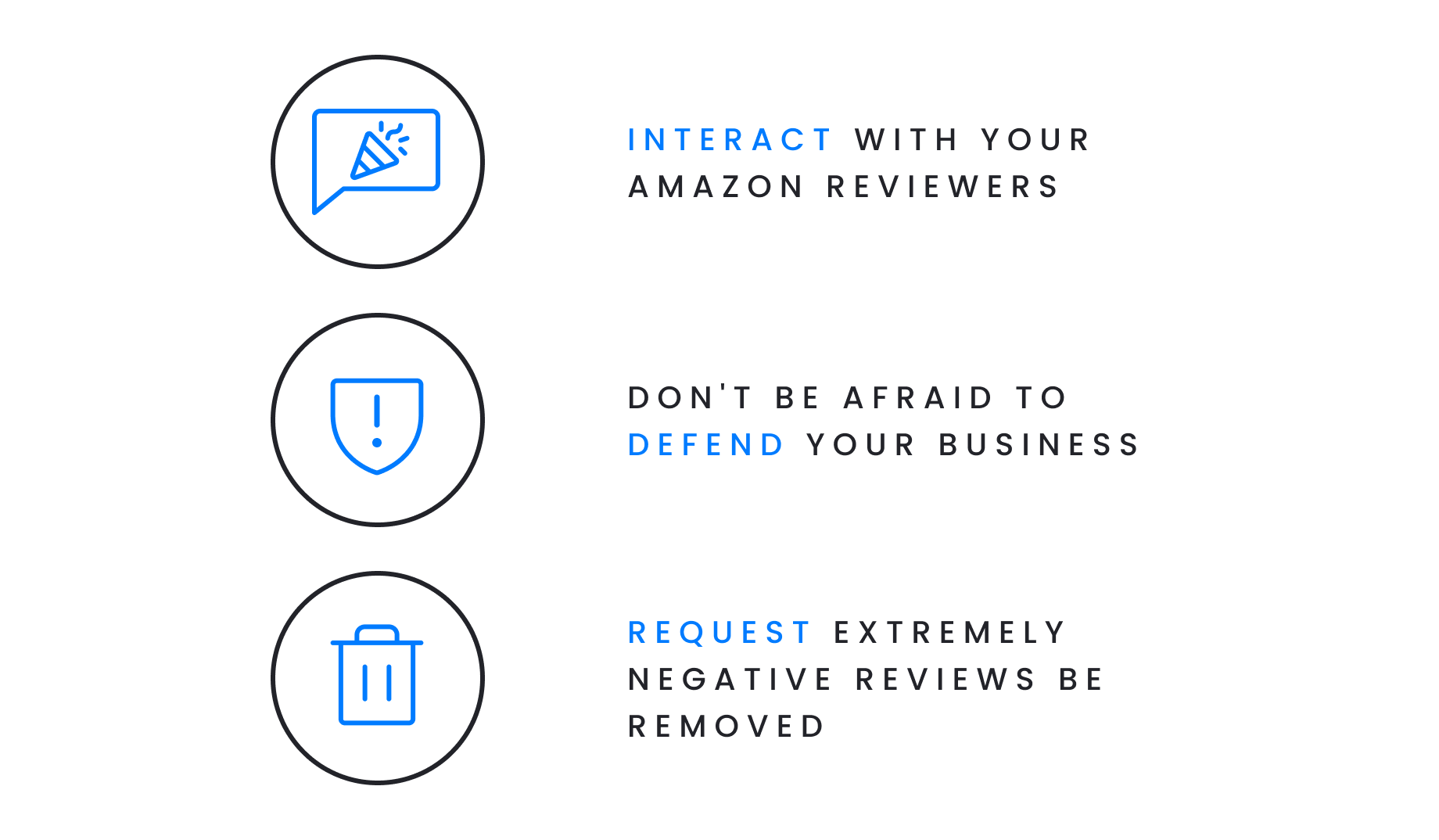 While the strategies listed above are exceptional at driving traffic to create new product reviews, keeping those reviews positive and intact can be challenging for some business owners. However, a few simple maintenance tips will allow you to keep previous reviewers happy – which can inspire them to make future purchases - and leave better reviews in the future.
Tip #1 - Interact with Your Amazon Reviewers
The simple act of thanking a user for their review can separate you from most online merchants. When a customer takes time to leave you a review of their purchase experience or the quality of your product, feel free to reply publicly. In fact, this is a new offering available through Amazon – so constantly interact with your customers.
Tip #2 – Don't Be Afraid to Defend Your Business
Along with Amazon letting sellers reply to positive reviews, they also permit business owners to reply directly to a negative review. While this is good news for sellers, it can be a trap if the business is too aggressive in its reply. Always take time to reply to a negative review but focus on solving the problem vs. trying to prove the customers wrong.
Tip #3 – Request Extremely Negative Reviews Be Removed
Amazon is starting to get better at removing negative consumer reviews that cross the line of public decorum. Amazon support staff typically removes reviews that focus on insulting the business or using derogatory language. However, sometimes they need a nudge. As a seller, you have the right to open a case with Seller Central to remove the review. While the success rate is relatively low, Amazon does not like to remove customer opinions; it's worth a shot.
Key Takeaways on How to Get Reviews on Amazon
Hopefully, by reading the information above, you have a solid sense of how to get more Amazon reviews. Like any other customer-centric project, the best way to increase customer feedback is to make it easier for users to accomplish this task. The strategies we listed above are proven to simplify posting the review on Amazon.com.
When you're planning a digital marketing strategy for your online eCommerce channels like Amazon, always remember these key takeaways:
Quality first over quantity. While it's essential to learn how to get more Amazon reviews, we'd recommend focusing on seeking a positive honest review, written reviews from previous customers who are pleased with your service. It's better to get a handful of five-star reviews vs. clearly incentivized reviews.
Take advantage of email marketing by contacting customers through the order and fulfillment process. This helps build relationships with customers, improves transparency, and increases the likelihood of customers posting reviews.
Consider streamlining your communication and target marketing efforts by investing in an affordable automated solution to guide customers to platforms you seek to improve reviews.
By following these tips listed above, you'll learn how to get reviews on Amazon that are impactful, high-quality, and will improve consumer confidence in your brand.
FAQs
How long does it take for an Amazon review to post?
Most Amazon customer reviews are published within 72 business hours. The review process requires Amazon's algorithms to check reviews for harsh language, hate speech, and other violations of their terms of service. Sometimes reviews can take longer to publish depending on variables outside of the control of Amazon (such as volume or requests).
How to remove a review on Amazon?
Removing a review from Amazon is one of the most challenging tasks. Historically, Amazon does not prefer to remove consumer-direct reviews unless they violate their TOS. However, they offer sellers a platform for requesting a negative review be removed. Seller Central is a platform for online merchants with Amazon storefronts. Sellers can contact Amazon directly through this platform to request the removal of a review. The other option is to ask the original poster to remove the review.
Can you buy amazon product reviews?
NO. Amazon.com has a substantial list of violations of its terms of service. They do not permit sellers to solicit product reviews for financial compensation. If a seller is caught violating Amazon's terms for a fake or paid feedback request their account can be suspended or terminated.
How to get amazon reviews fast?
The best way to get Amazon reviews quickly is to directly target previous customers. As an online merchant, you likely have a database of previous shoppers who purchased products or services via your Amazon storefront. Consider using an automated software solution to send email or SMS text notifications to your satisfied customers, asking them to take a few minutes to post a product review. Our platform makes it easy to customize email and text notifications for specific product landing pages.
How long does it take to get vine reviews on Amazon?
One growing technique for increasing Amazon reviews is sending products to Amazon Vine Voices. The Amazon Vine Program is public platform for top reviewers that use Amazon who are asked to review products listed and sold through Amazon.com. Receiving a product review can take anywhere from four to eight weeks – from the time they receive the product for testing. Results on the quality of these reviews can vary based on multiple variables.
Do you get an Amazon rating without reviews?
Amazon makes it easy for customers to leave feedback. The easiest is to seek a rating of the product or buying experience. This is referred to as an Amazon Rating. Essentially, the customer with an Amazon account will rate their experience on a scale between 1 and 5-star reviews. If they wish to leave additional feedback, they can leave a written product review. This type of review is more beneficial – as they are ranked higher by future customers and will eventually rank higher on your service pages.
How to get book reviews on Amazon?
If you're an author and looking to get book reviews on Amazon, consider multiple options. The first and easiest method is to ask family and friends who have read your book to publish a written review. You can also consider adding a small notation on the book itself (such as the back cover) or an insert requesting an Amazon.com review from those who ordered and read your books. Driving traffic to your Amazon listing via social media is another way of increasing book reviews - especially by offering incentives or giveaways for branded merchandise.