As of the first fiscal quarter of 2022, it was estimated that Facebook had 2.93 billion users across the globe. That mind-numbing statistic represents nearly 1/3rd of the global population. The simple truth is that social media is no longer a luxury – it's a commonly used communication platform that helps people interact, engage, and formulate opinions. This is a significant reason why many corporations spend resources and time learning how to get reviews on Facebook.
Like Amazon or Google, having happy customers share their purchase experience with friends, followers, or other visitors to your Facebook profile is today's version of word-of-mouth advertising. While it's easy for any product manufacturer or service provider to ask customers to review us on Facebook, it is a constant struggle to learn how to ask for reviews on Facebook.
If you're looking to increase your Facebook page reviews or learn how to request reviews on Facebook, this article will provide you with a clear roadmap. We'll explain why you need Facebook page reviews for your growing business in the information below. In the information below, we'll also teach you how to see reviews on a Facebook business page.
We'll also provide six proven strategies for increasing your service or product reviews. We'll introduce you to a revolutionary automated software solution that will help you accomplish all these objectives with reduced overhead, expense, and exceptional success.
Let's get started.
Why Do You Need Facebook Page Reviews for Your Business?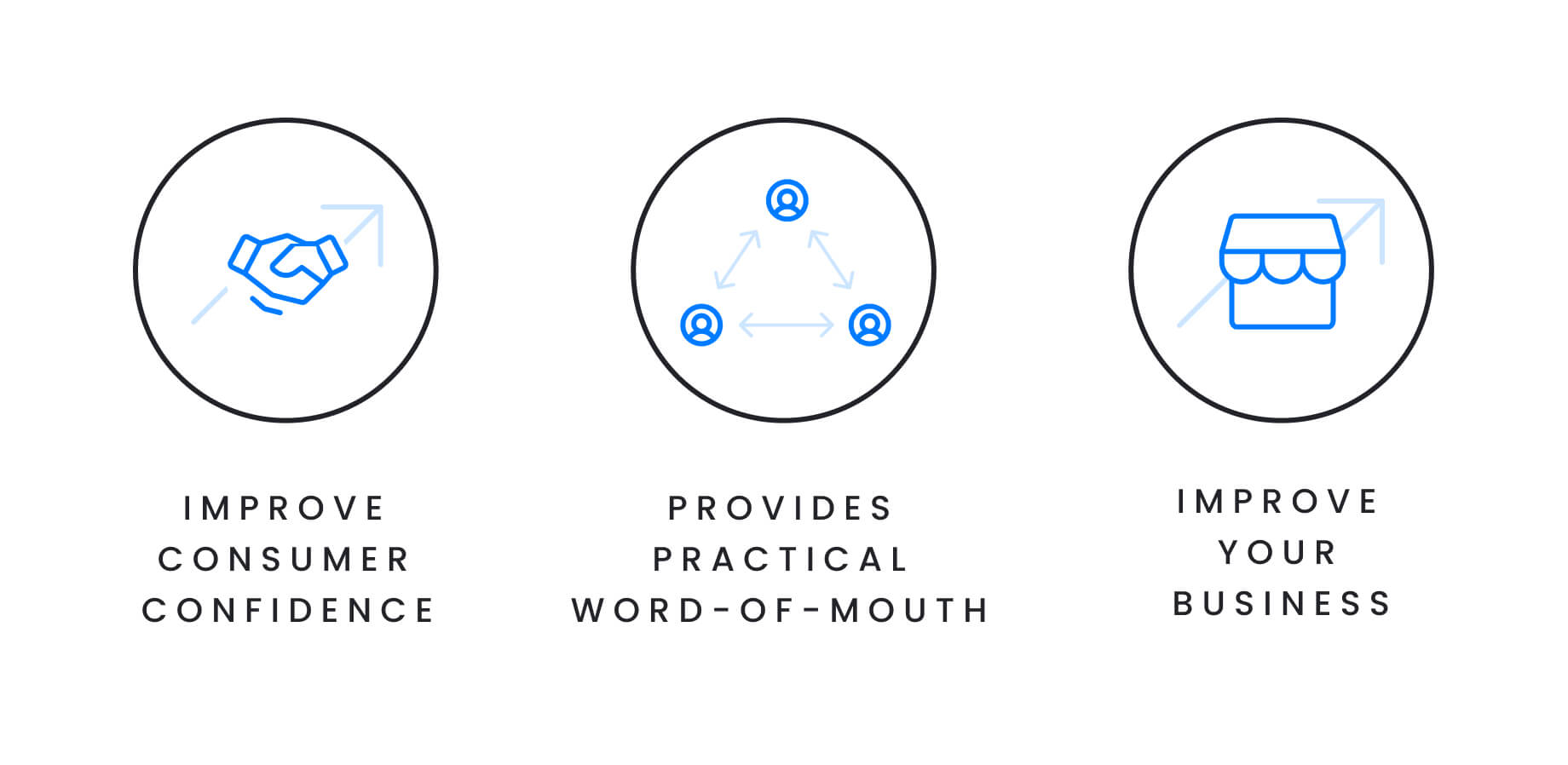 Today's consumers make their buying decisions via multiple sources of information. Some prefer direct feedback from previous customers, while others will complete their research to formulate opinions. However, one thing all shoppers have in common is being influenced by public feedback.
Whether you manufacture and sell consumables or provide services, having multiple reviews or testimonials from previous customers is exceptionally helpful for increasing new customer sales. While many marketing managers focus on learning how to get reviews on Facebook business page, it's crucial to understand why it's important.
Here are three benefits of having reviews for your business published on Facebook.
Benefit #1 – Improve Consumer Confidence
Social media platforms provide consumers with an open forum to express their opinions. It's estimated that many of the 2.3 billion active social media users formulate their opinions based on information they read online.
When a potential customer reads a positive review about your business published on your Facebook business page, it improves their confidence in the quality of your company. In fact, this is also a great way to improve Facebook page ratings.
Benefit #2 - Provides Practical Word-of-Mouth
Many social media platforms require users to verify their identities before establishing their accounts. Facebook is one of the largest social media networks that has activated these policies as a part of its security protocols. When a former or current customer takes the time to publish a review of your business, other users have confidence knowing that it comes from a verified source.
This is essentially a word-of-mouth testimonial or social proof reviews. It's just as powerful as receiving feedback about the integrity of a business or the quality of the products or services they offer from a family member or friend.
Benefit #3 – Provides Valuable Consumer Feedback to Help Improve Your Business
Not all reviews are going to be exceptional. It's nearly impossible to satisfy every customer who interacts with your business. However, although their Facebook review may not be the most flattering, it does provide the business with valuable consumer-direct feedback to discover areas of improvement.
Suppose a customer leaves a bad review on your Facebook business page. In that case, it allows the company to review, reply directly, and attempt to resolve the issue. If you can satisfy the customer with your actions after the review, it can be more beneficial than a positive review.
How to Get Reviews on Facebook: 6 Proven Strategies
Learning how to encourage reviews on Facebook begins with streamlining and simplifying the process for the user. If you've done a great job at providing value, quality products or services and satisfying your customer, the next step in driving reviews on Facebook is helping your customers with the process.
Each of the six proven strategies for getting more Facebook reviews focuses on this task. Let's explore the best ways to accomplish this objective.
Strategy #1 – Automate the Process
The biggest hurdle to activating marketing strategies often breaks down into three elements – time, money, and bandwidth. Software as a Solution or SaaS platforms are designed to eliminate these variables by automating connecting with consumers, vendors, and others. This includes asking for Facebook service reviews from previous customers.
We've developed a platform that allows a business to ask for Facebook product reviews and display those reviews through your marketing channels. Our software can send SMS text messages and/or emails to ask current or former customers to provide their feedback on multiple sales channels – from Google to Facebook. Using automated software is an effective way of learning how to request Facebook reviews with very little effort.
Here are three tips for using this service to help boost your Facebook reviews by using this robust software solution.
Tip #1 – Create and Promote Your Product Review Landing Page
Today's consumers prefer the freedom of choice. If they purchased a product from you from Amazon or directly from their website – you can create a single landing page with direct links to multiple online platforms – including Facebook. Start by creating this page – and then provide direct links to platforms you're looking to improve user feedback. Then use this new automated solution to drive traffic to the landing page.
Tip #2 – Drive Traffic to Your Facebook Business Page
Everybody loves convenience – especially when someone is asking for something that benefits them. You can use ReviewsOnMyWebsite to send automated notifications to customers – with direct links to your business page on Facebook. This makes it simple for the user to leave a written review with one click of a direct link.
Tip #3 – Publish Previous Facebook Reviews on Your Website
Many customers are determined to leave a review by reading others. It provides them with confidence that they are not the only person who feels the same about your business. One easy way to stimulate consumer confidence is to utilize the widgets to publish existing consumer reviews from Facebook on your website. At that point, the customer can click the link to your business page and leave a positive or educational product review directly on Facebook.
If you'd like to learn more about how automated solutions can save you time and money and drive direct customers to Facebook to write positive reviews, click the link provided below.
Strategy #2 – Create Email Templates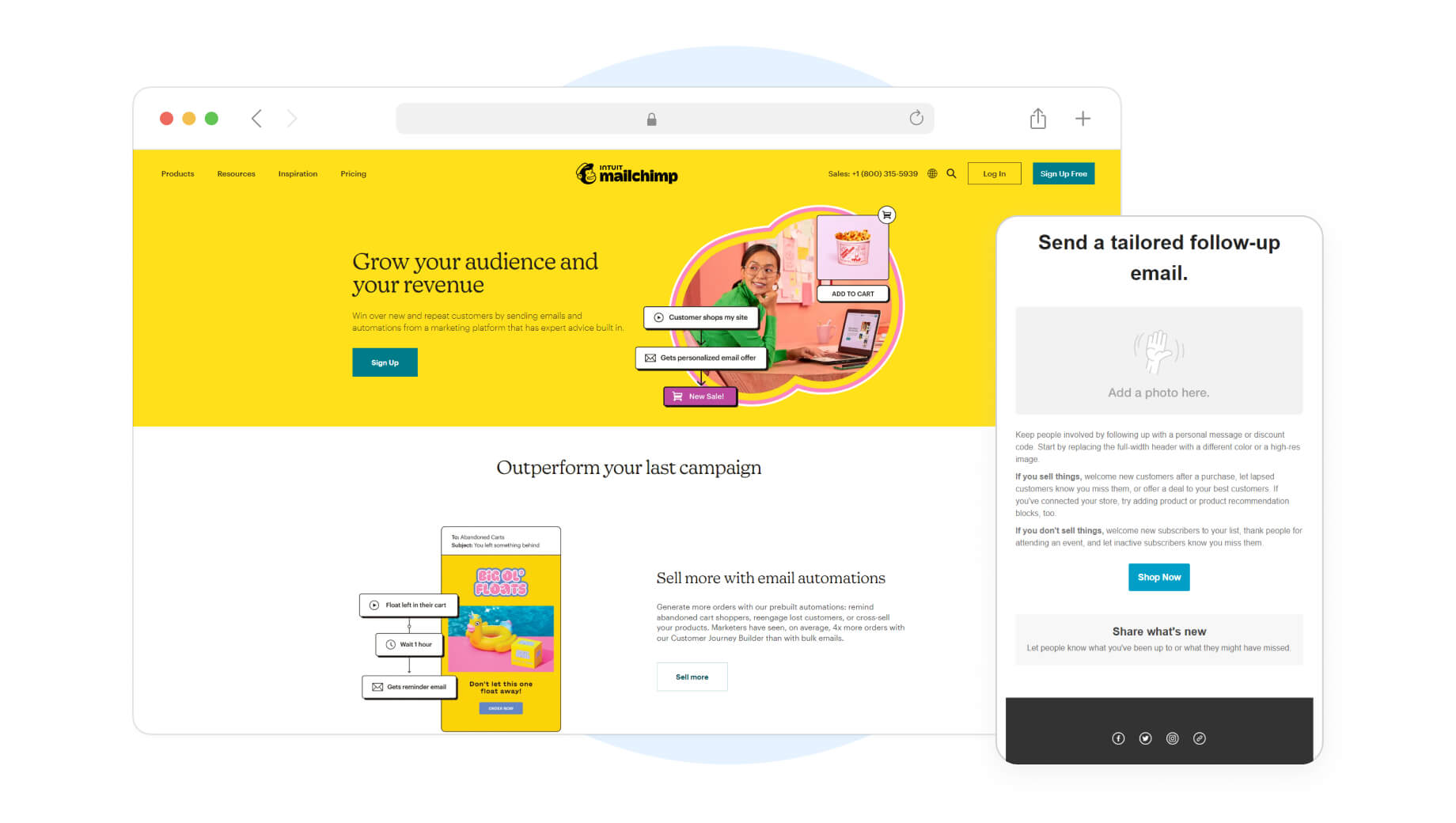 Email marketing is an exceptional solution that helps improve communication between an established brand and its customers. Several email marketing platforms, such as Mailchimp allow you to purchase subscriptions to create email templates, insert relevant content, and automatically schedule email blasts that can drive traffic to specific web pages.
Here are a few tips for using email marketing to stimulate former customers to share their experiences via Facebook.
Tip #1: Send them a direct link to your business Facebook page.
Tip #2: Create a second follow-up or reminder email and schedule it to send a week after the first notification.
Tip #3: Create a final email that thanks to the customers for submitting the Facebook page. You'll likely have to send this one manually after verifying that they've submitted the review.
Strategy #3 – Add Call-To-Action Links or Buttons on Your Website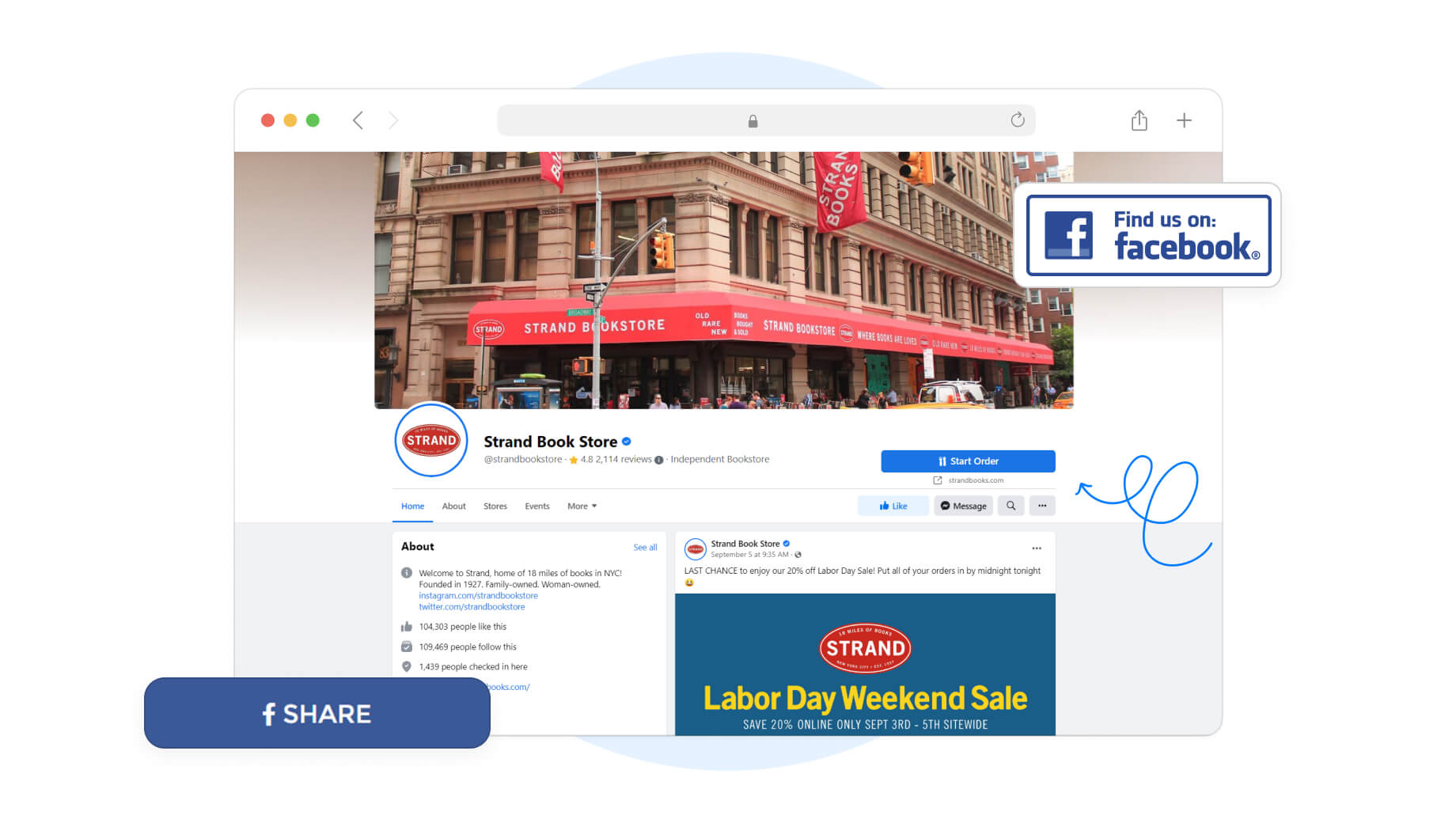 It's estimated that more than 90 percent of consumers need to visit a company's website more than once to be converted to their brand. It's also estimated that more than half of those converted customers will revisit the website for further education, tutorials, or instructional videos. This presents an excellent opportunity to drive traffic to your Facebook page through a call-to-action on educational pages.
Here are a few practical tips to follow.
Tip #1 – Set Up Call to Action Buttons and Place them On Product or Service Pages
Most former customers will visit a product-specific page to learn more about the products or services they purchased from you. Since it's likely, they will revisit this same page after the purchase – feel free to add a call-to-action to ask for a product review with a direct link to your Facebook page.
Tip #2 – Use Your Blog
Another excellent location for call-to-actions is your blog. This is especially beneficial for sending blogs to former or existing customers. Create the call-to-action that is unique to the blog you're creating – again, with direct links to your social network pages.
Tip #3 – Provide a Call-to-Action on Your Home Page
Many customers will visit your home page before navigating to product-specific pages. Consider adding a CTA on a left-hand side bar of your website's homepage.
Strategy #4 – Use SMS / Text and Email Marketing to Stimulate Interaction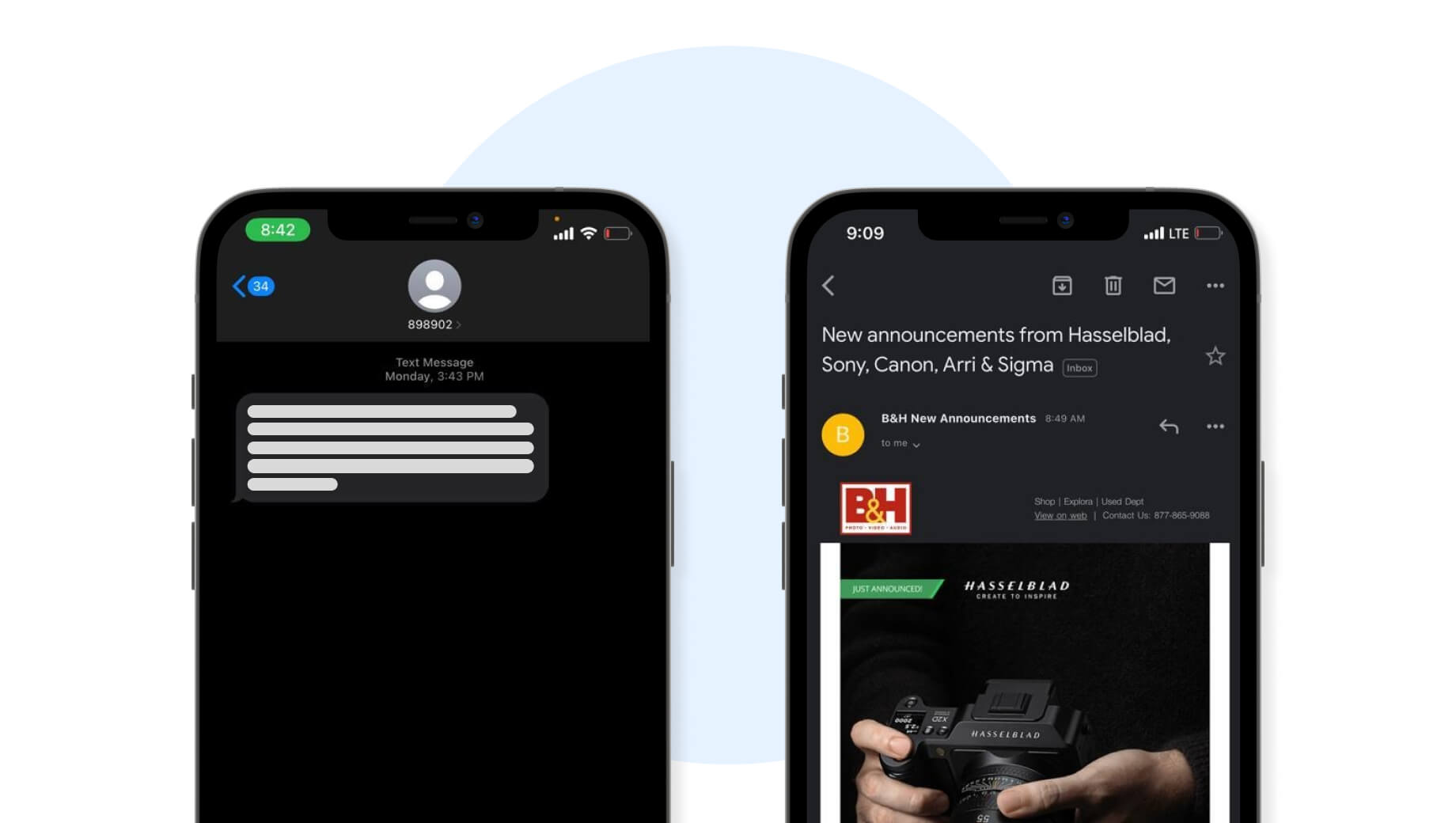 If you've made a great impression on customers – why not use your influence to have them do some marketing for you. One way of doing this is to create SMS / Text templates and emails to ask users to interact with your Facebook page.
Here are some practical tips:
Tip #1: Ask customers to check in on their personal Facebook page when visiting your business. If you own a brick-and-mortar location, ask your customers to check-in to let their friends know that they're revisiting you.
Tip #2: Ask customers to share blogs or videos. This tip is best to send to customers who have left positive reviews of your business. You can insert these blogs and messaging via SMS/Text notifications or email marketing.
Strategy #5 – Create QR Codes and Post them in Public Areas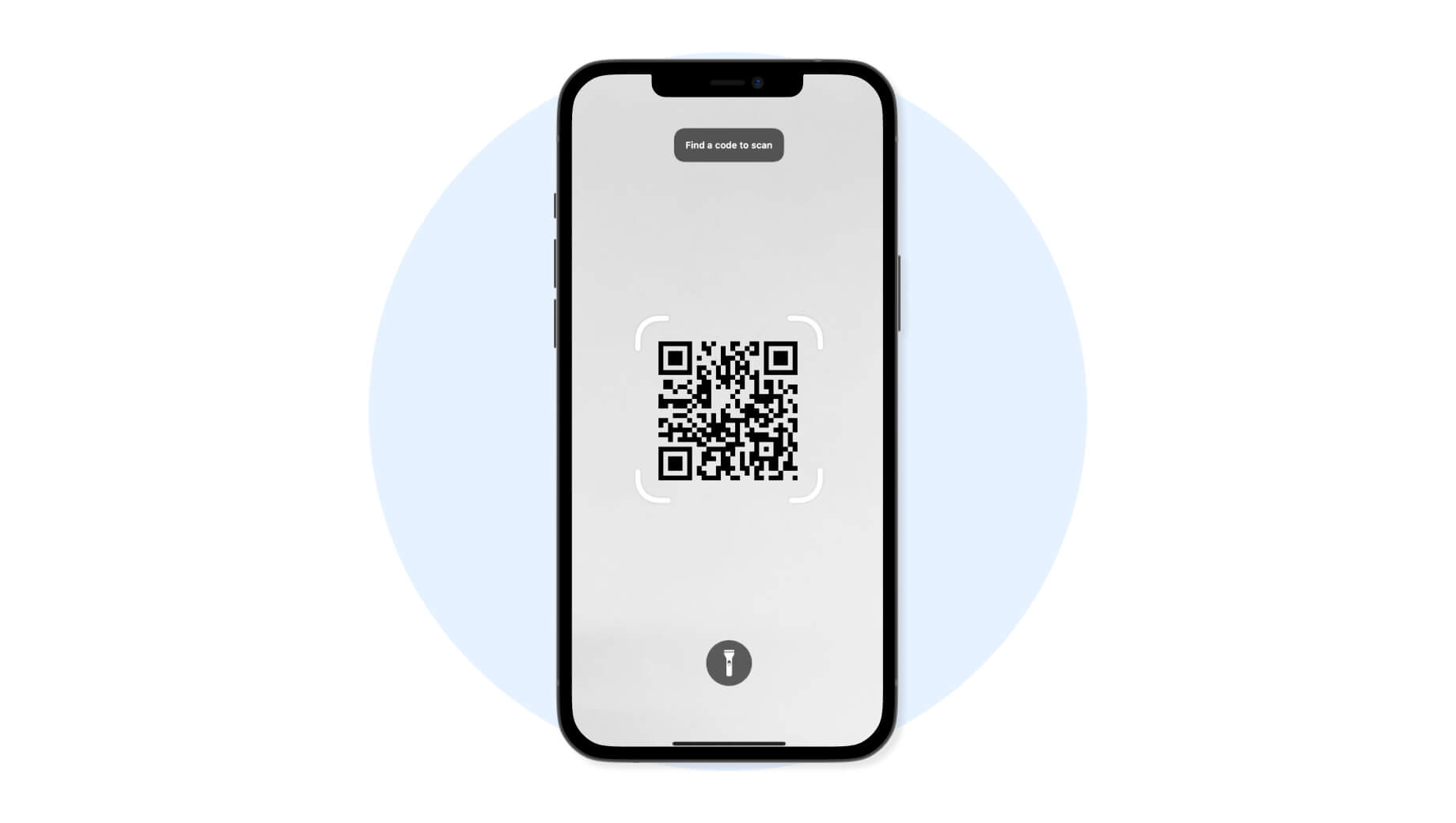 We've mentioned multiple times in this article the value of simplifying the process of obtaining product reviews for customers. Many customers use their mobile devices for all social media activity. Why not create a QR code with an embedded link to your Facebook business page – with a simple call-to-action requesting a product review?
Here are a few ideas on how to utilize the QR code.
Tip #1: Place the QR code at checkout. Whether you own a physical location with registers or an online store, make it simple for customers by placing the QR code on your Facebook page.
Tip #2 – Post the QR code in each blog – on promotional videos and other educational resources.
Tip #3: Send postcards to previous customers thanking them for their business. You can insert the QR code on the postcard to make it easier for them.
Strategy #6 – Ask Users Directly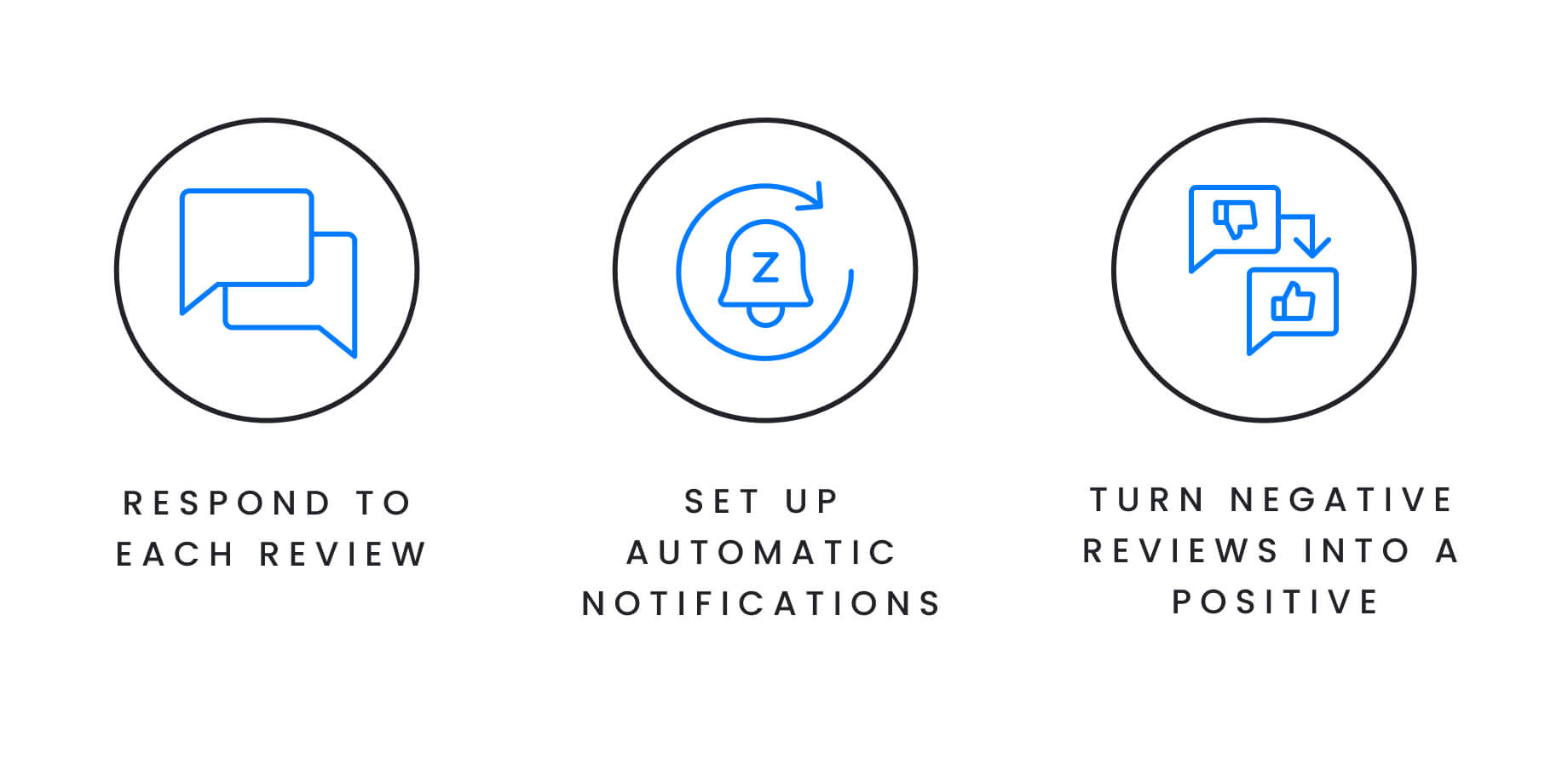 If you operate a smaller business and have a personal interaction with your customers, consider asking them directly. This is arguably the most challenging thing for anyone to do. However, when you manage a small business and have already established that online reputation and relationship, you'll find it easier to ask for product reviews in person.
Three Tips to Successfully Manage Your Facebook Reviews
The best problem for a business owner or manager is managing a plethora of customer reviews. Since Facebook is primarily an interactive experience, managing your reviews through interaction is a crucial step.
Tip #1 – Respond to Each Review Personally & Promptly
Regardless of the positive or negative review type, people respect prompt and professional replies to their feedback. If you're blessed to have a social media manager or manage your pages individually, go to reply to feedback.
Tip #2 – Set Up Automatic Notifications
To ensure that you have a chance to accomplish the first tip above, you'll need to be alerted to new Facebook business reviews. You can set up user notifications that send emails to you when you get a new Facebook review.
Tip #3 – Turn Negative Reviews into a Positive
If the review is negative – see what you can do to resolve the issue – but do so via private messaging or email.
How to Enable Reviews on Your Facebook Page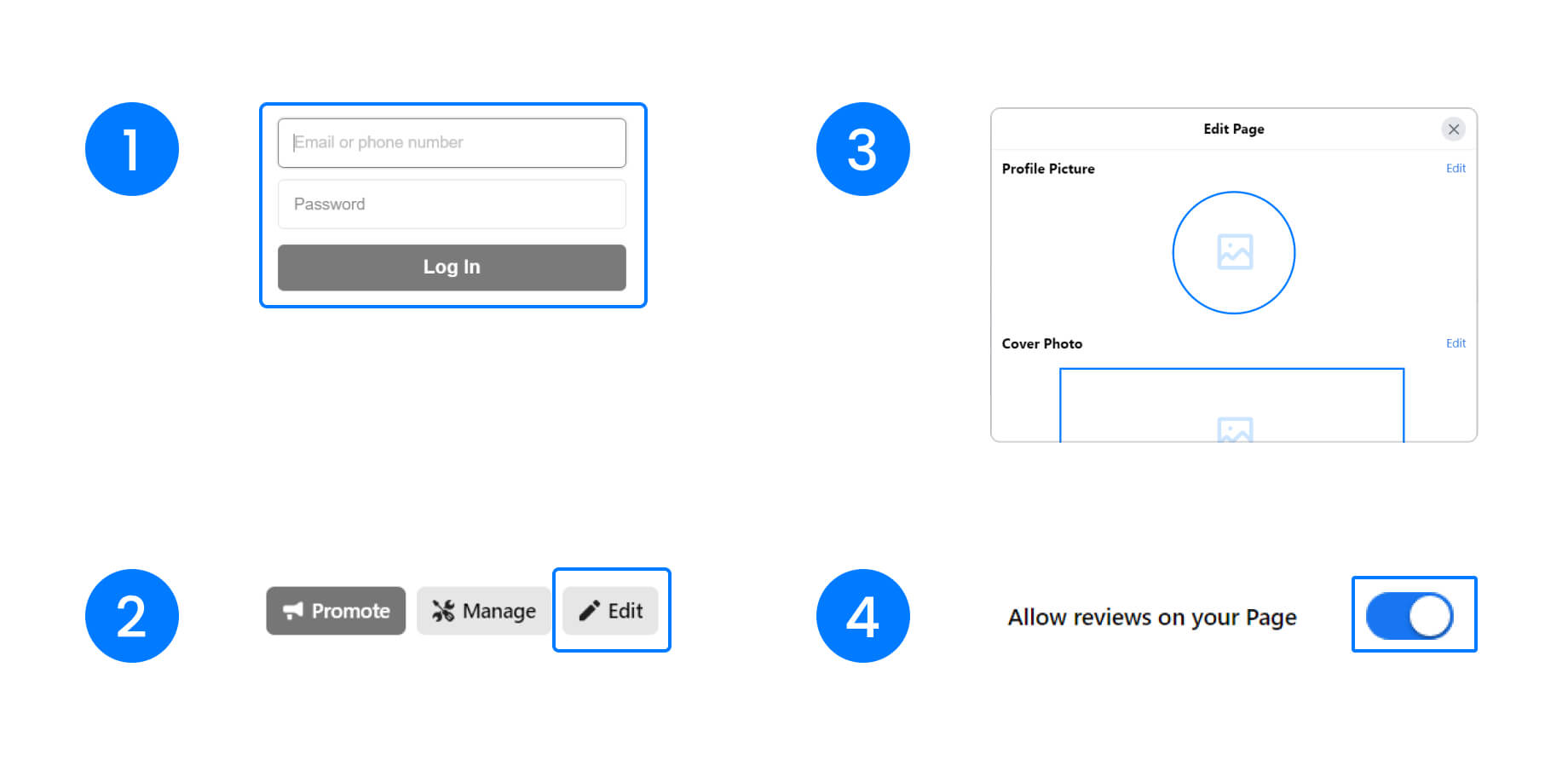 It's straightforward to enable for a business owner. Simply follow these steps.
Step 1: Log into your administrator account and navigate your business home page.
Step 2: Click the Settings button located at the top right-hand corner of your page.
Step 3: Click the Edit Page button.
Step 4: Scroll to the Reviews tab and activate Facebook Business Page reviews by changing the slider from OFF to ON.
How to Ask for Reviews on Facebook
While there are several ways to improve the potential of increasing Facebook business page reviews, sometimes the most obvious solution pops up – simply asking customers for reviews. But this can be challenging for many people. Here are some special tips to make it easier.
Ask your happiest customers. We mentioned this one above in Strategy #6. If you have difficulty asking people for feedback, start with people you feel comfortable with and build off that momentum.
Offer discounts and incentives. Sometimes offering a promotional code for a customer's next purchase will help you receive more reviews. This makes the 'ask' for Facebook or Google reviews easier as you will be providing a reward for the effort.
Share other reviews from happy customers via your website, social media, and email marketing. Listing previous reviews on your website can stimulate others into action.
Key Takeaways on How to Get Facebook Reviews
Like any other social media marketing or sales platform, the key to increasing direct user reviews is to make it easier for the customer. Creating dedicated URL links or QR codes is a great way to begin this process. However, sending automated notifications via email or SMS/Text notifications can save you time and money and increase your potential to obtain positive reviews.
Every digital marketing program depends on customer feedback which is easier when they provide an exceptional customer experience. Consider these simple tips and strategies above as you're learning how to get reviews on Facebook, and you'll increase your odds.
FAQs related to Facebook ratings and reviews
How to turn on reviews on Facebook?
Facebook has gone through multiple changes in its user setting procedures – and things change frequently. However, as of the summer of 2022 – turning on reviews on a Facebook business page is a simple four-step process:
Log in to your administrator account.
Click the settings tab.
Click the edit page button.
Scroll to the Reviews tab and activate Facebook Business Page reviews by changing the slider from OFF to ON.
What is the difference between a recommendation and a review on Facebook?
Sometimes users can be confused about what they are posting on Facebook. Generally, a customer has two options, writing a review or providing a recommendation. A review allows the user to write a review and assign a star rating. A recommendation does not include the star rating – it simply permits others to 'like' or add comments. However, only people in the poster's network can access recommendations.
How many reviews do you need on Facebook to get a rating?
Unfortunately, Facebook does not provide the exact numbers or reviews required to establish a rating. Multiple sources will influence a page rating on Facebook, including the number of recommendations and reviews shared about a business. While numbers are critical, the first criteria are that the business page must first permit recommendations. Another factor is who has access to the review or recommendation. This is determined by the user posting the review – as they can share it with just their friends or share it publicly.
How to get a star rating on my Facebook page?
The star rating system is enabled in the same way you permit user reviews. Once two customers have provided a star rating during their review, this will establish an average rating. The more star ratings received with a higher ranking will increase the potential of 5-star reviews for the business page.
How to add a Facebook 5-star rating to my Fan Page?
Adding Facebook 5-star ratings to a fan page is easy for a page owner to enable. The first step is to click on your Edit Page button. The next step is to select the Update Page toggle, then click the Category button. After this step, select Local Businesses from the first dropdown menu, then select the appropriate category that describes your business in the second dropdown menu. You've enabled the star ratings on a Fan page after you click the save changes button.
Can I get rid of reviews on my Facebook page?
Unfortunately, no, you can't remove reviews posted by private users on a Facebook business listing. Facebook does permit the user to edit, amend, and even delete their review – but the business page owner or administrator does not have this power. One way to resolve negative online reviews is to resolve the negative customer feedback or conflict with the user. Learn how to delete a Facebook review by requesting for it to be removed, but keep in mind that Facebook makes it very difficult to accomplish this task.
How to turn reviews off my Facebook page?
Turning off reviews for your business's Facebook page is very easy. You'll need to log into your administrator account and click the settings tab. Third, click the edit page button. Finally, scroll to the Reviews tab and activate Facebook Business Page reviews by changing the slider from ON to OFF. At this point, the reviews and recommendations will be deactivated.