Since the late 12 century, lawyers have guided clients through several legal situations. And ever since those days, the attorneys with the best reputations for serving their clients ethically continue to bring new business into their legal firms. Modern technology in social media and a more opinionated culture have created the need for proactive lawyer reputation management solutions.
When future legal clients find themselves in a civil or criminal situation, they typically search online for a reliable lawyer who can guide them through their situation. In fact, more than 70 percent of all legal use the internet to find their future lawyer. What's not commonly known is that more than 90 percent of these people select potential legal candidates based mainly on the reviews published on review sites by their former clients.
When proactive legal practices activate a strategic lawyer reputation management program – these clients will discover more positive reviews – which puts the odds in their favor.
In the information below, we're going to outline the facts about online reputation management for attorneys. We'll show you why you should investigate lawyer online reputation management solutions, how technology may be used to automate many lawyer review management operations, and what factors are considered to protect your brand online.
What is Online Lawyer Reputation Management and Why Do You Need It?

An online reputation management program for lawyers helps to send future clients to your office based on the quality of online reviews posted by others. According to several digital marketing agencies, the quality and quantity of your online presence tremendously impact your reputation among prospective clients.
Below are some key reasons why you need a law firm's reputation management program to monitor and reply to bad reviews and positive client reviews.
1. Helps Proactively Resolve Negative Feedback
A significant component of online reputation programs is monitoring popular review websites for lawyers, including LawyerRatinz, Super Lawyers, and Avvo. Every attorney knows that the key to dissolving a hostile situation is to mitigate issues before they grow into significant problems. If you can find and respond to negative reviews early and often, it can significantly improve your online reputation.
2. Generates Organic Leads
While replying publicly helps to resolve many negative comments, it also improves user engagement. This is a significant factor for current search engine optimization programs. As the number of your positive reviews increases and your office continually replies to them, Google rewards you by increasing your rankings. This helps drive more organic leads to your law firm.
3. Helps Gain Valuable Insights
Not every negative review is false. Sometimes client feedback can introduce a few potential issues with your law firm. Their testimonials may be based on miscommunication or billing issues that created a misunderstanding. Once you resolve the problem, you can change your office procedures to reduce future issues with new clients.
3 Benefits of Online Reputation Management for Attorneys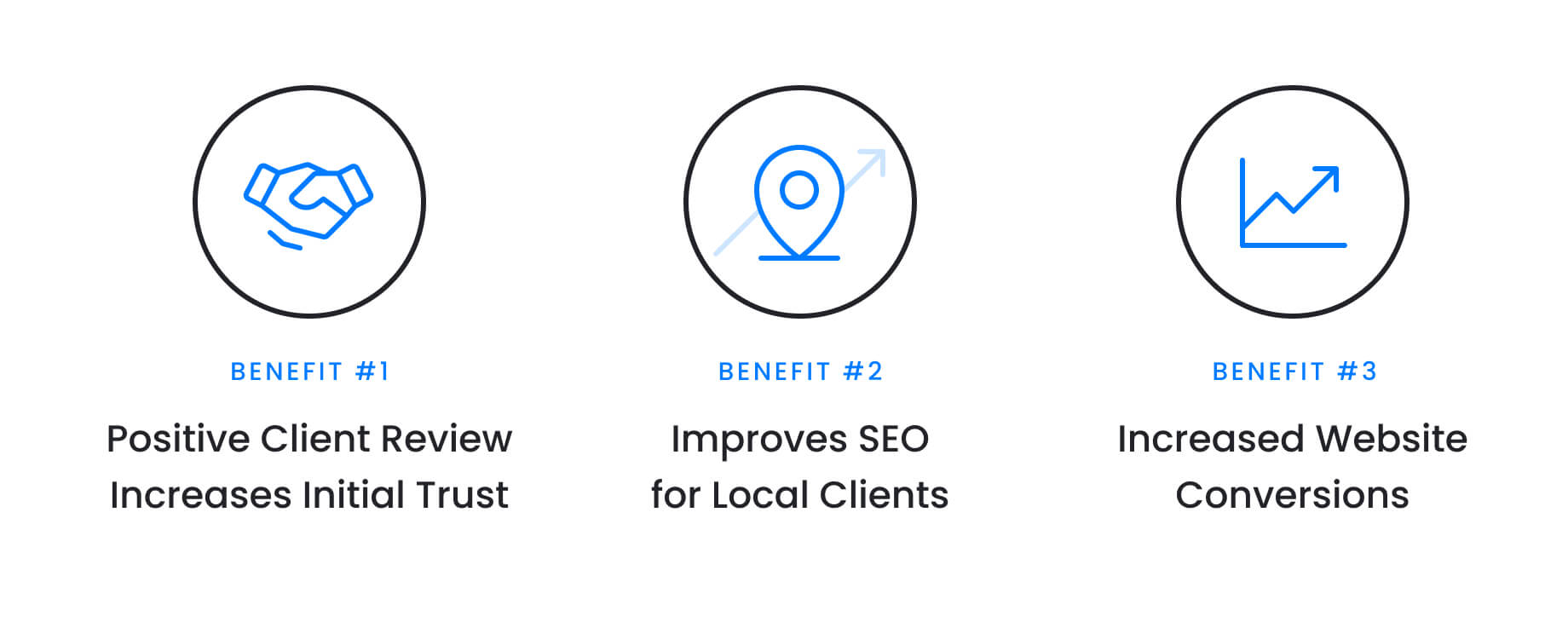 It's suggested that when a future legal client reads a negative online review from a former client, they are 95 percent likely to not contact that law firm. But positive reviews – especially when they significantly outweigh the negative posts, can flip the scales in your favor.
Due to these facts, many lawyers seek modern technology in the form of software to help increase the number of positive reviews from their clients. Here are some key benefits of integrating SaaS into your online reputation management programs.
Benefit #1 – Positive Patient Review Increases Initial Trust
Online reputation management programs include several steps – including seeking reviews from current or former clients of law offices. When an attorney or lawyer increases the number of positive reviews by satisfied clients, and the firm takes time to reply to those messages, it helps to elevate the trust level.
This is because most consumers develop initial trust with the best lawyer or attorney who have several positive reviews from previous customers or clients.
Benefit #2 – Improves SEO for Local Clients
Whether searching for a DUI lawyer or a tax attorney, today's consumers depend on the internet to expedite their search for trusted defenders. Their search often begins with a simple Google inquiry. The user will type "find a lawyer near me" in the search engine.
The top searched and ranked responses are displayed. Consumer engagement, in the form of user reviews posted on high-traffic websites, is becoming increasingly important for SEO.
Benefit #3 – Increased Website Conversions
As your online reputation improves based on publicly posted reviews, future prospective clients are encouraged to learn more about your business. The first step is typically to visit your website. If they notice more positive reviews being shared throughout the pages they visit, it additionally helps to develop trust.
And since trust is the leading factor when choosing a civil or criminal lawyer, this is a significant reason why reputation management programs are needed.
4 Best Practices for Online Reputation Management for Lawyers
An online reputation of a business is created based on media published on the internet. This can range from direct consumer reviews, current patient referrals, news coverage, and user engagement on social media pages. When a legal practice can influence some of these elements, it can create a positive online reputation. The result is often improved patient satisfaction.
Let's explore the four best practices that all lawyers and legal firms should follow to expedite their online reputation management programs.
1. Claim Your Online Accounts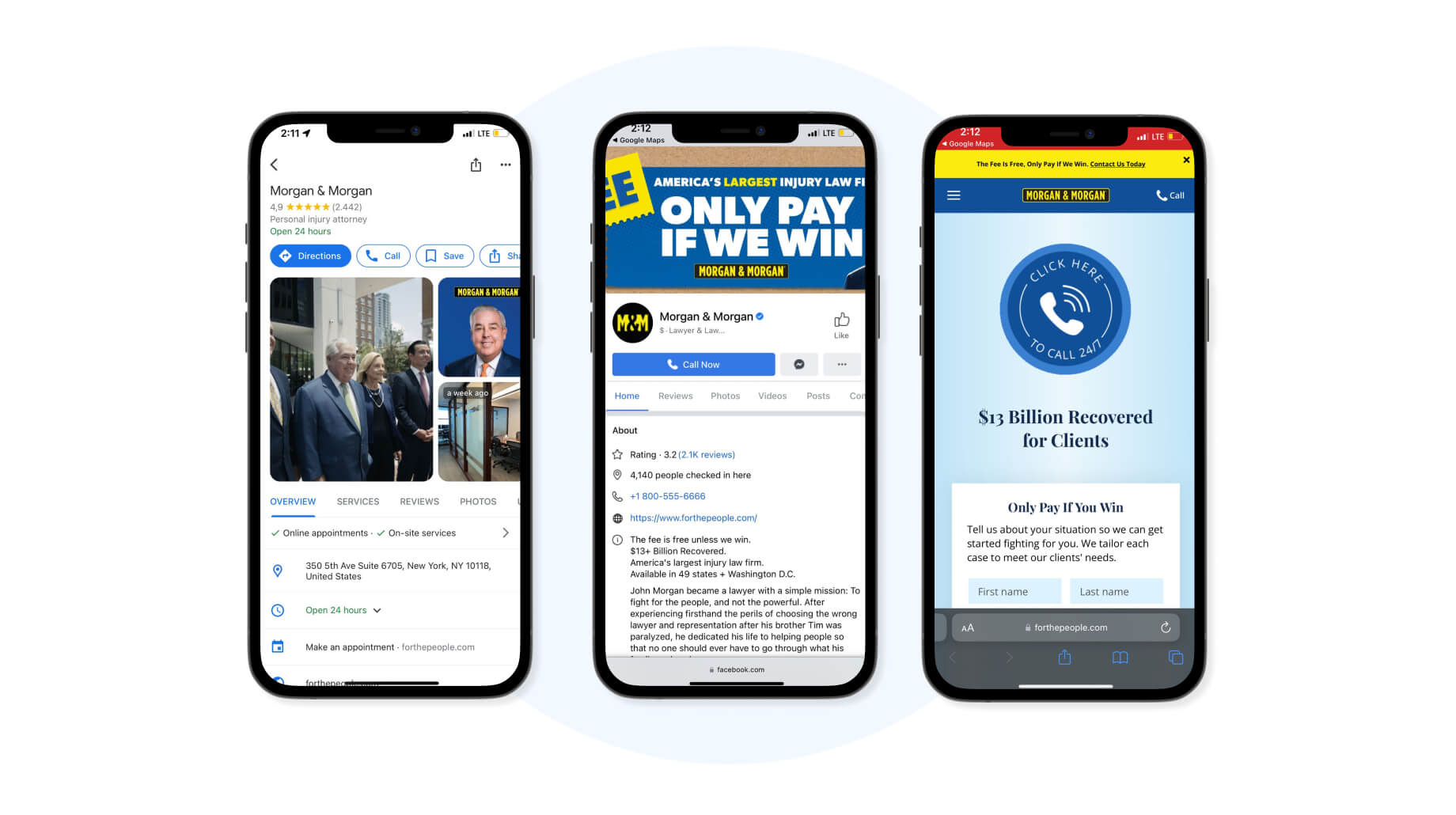 The first step for increasing online consumer reviews is to provide them with multiple platforms. For law firms and private lawyers, there are a few that are more applicable, such as the following:
Google - If you haven't already, create a Google Business Profile. This will allow patients to provide ratings and written reviews on Google Maps. Then you can activate your online marketing strategy that will hopefully land your firm on the first page of Google.
Facebook - Facebook is a great social media platform for law firms of different specialties. There is a section where users can leave ratings and written reviews, which makes it easy for future customers to find you locally. Make sure your law firm has created a Facebook business page.
Medical Directories - While the two above are great for public searches, attorney directories are powerful for driving traffic to your website – and potential for conversions. You likely know the directories that are specific to your legal practice, so make sure to focus on those first.
Consider establishing official listings on these pages and ensure that you've verified the account so that you can accept user reviews.
2. Develop a Strategy

The steps of finding, responding to, fixing, and then sharing customer reviews on online platforms are called an online reputation management strategy. By taking these measures, you can avoid the harmful effects that negative reviews could have on your social proof with future customers.
A few essential elements help law firms successfully manage their online reviews.
Create a Schedule
You must begin by creating a management schedule. This includes how often you will reply to reviews, who is responsible, and how you will reply.
Develop a Negative Review Strategy
The greatest approach to enhance your internet reputation is to deflect potentially hostile engagement that may create a negative public perception. This begins with acknowledging the user's comments and regretting any inconvenience they have suffered.
Following that, move the conversation to private channels such as email, private messages, or phone conversations. If you can help them solve their problem, they'll be more likely to remove that first negative review - or publicly state that their issue has been addressed.
Display Reviews
The last step in this section is to catalog and store direct links to all complimentary reviews you find while managing your online presence. You can then post these automatically or manually on your website, Facebook page, and other sales platforms. We'll show you some automated solutions below.
3. Request Reviews from Current and Past Clients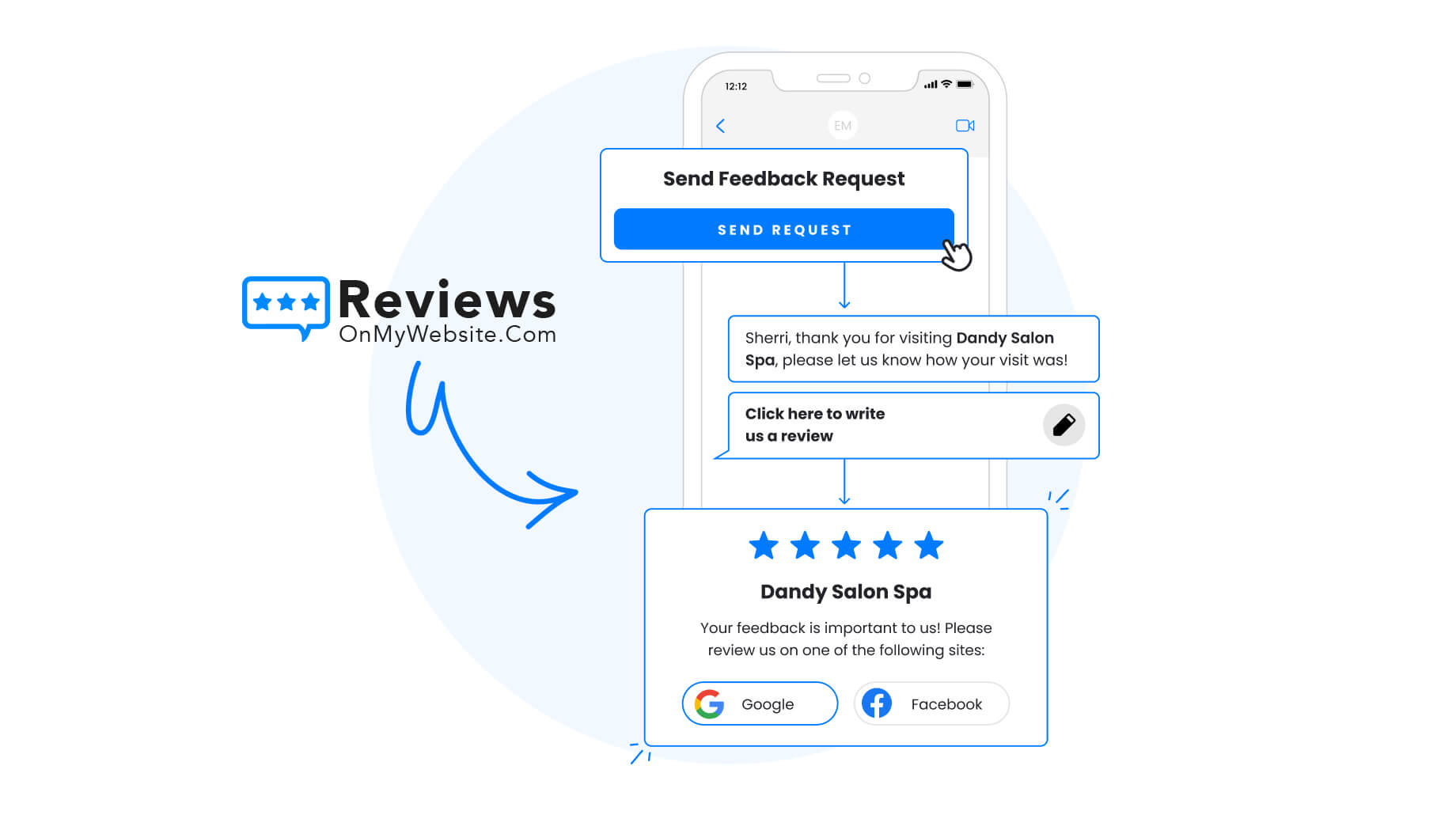 When you've done a great job serving your clients, asking for positive reviews should be simple. However, this can take time – especially if you or your team must send personal emails. However, follow a few essential tips. You'll be able to drive clients to different platforms without too much effort.
Create a QR code for your law firm's Google Business Profile. This will make it simpler for previous or current clients to scan the code and provide a user rating or written review right away.
A user review page on your website can help you increase conversions by allowing clients to leave feedback about your business. Creating direct links to your listings on legal directories makes it easy for potential customers to find and learn more about your business.
You can also send automated texts or emails to your patients for review requests using a software like ReviewsOnMyWebsite.
4. Showcase Reviews on Your Website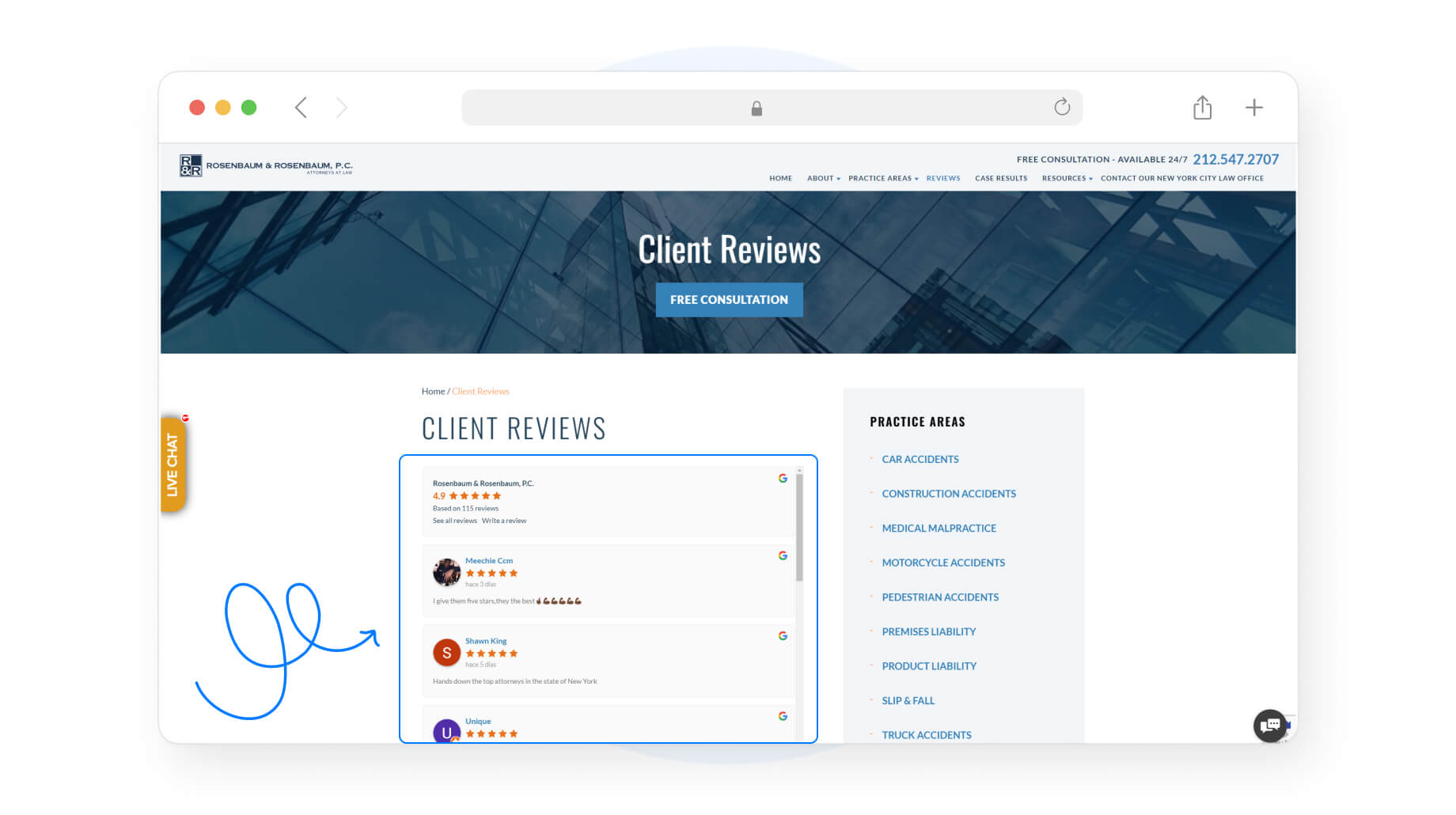 Word-of-mouth advertising and referrals are very good for increasing business. However, people tend to follow the actions of those around them, especially when they're in a difficult or frustrating situation.
For example, if you're moving to a new town and need to find a lawyer, you'll be more likely to go with the one that has excellent reviews. As you start collecting positive client feedback, post it on your website so potential customers can see it too.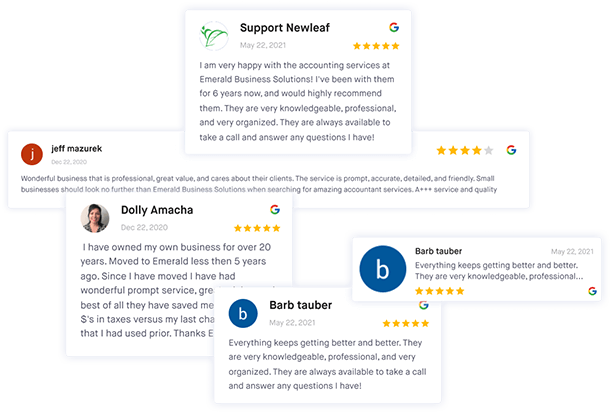 Leverage feedback and reviews to improve your online reputation
Get more online reviews and turn your customers into raving fans with ReviewsOnMyWebsite review generation software.
ReviewsOnMyWebsite has a customizable widget that may be embedded on any website to display your reviews that boost your online reputation. These can include Google, Facebook, and other prominent platforms' patient feedback. When potential clients visit your website and see multiple positive reviews, it helps to establish trust.
Need Professional Online Law Firm Reputation Management Services? Get in Touch
ReviewsOnMyWebsite allows lawyers to obtain direct consumer feedback and show current ratings on their marketing channels. The software helps firms automate many steps in creating and maintaining a positive online reputation.
Contact our team today if you'd like to explore creative and cost-effective ways of improving reputation management for your law practice.