If there is a profession built on trust, it's the medical industry. Patients trust their doctors with personal information to recommend preventative medical advice and help cure what ails them. While this type of trust is earned after multiple appointments, most new patients choose their doctors based on public perception and reviews. As such, online reputation management for doctors is increasingly becoming a vital marketing strategy for those in the healthcare industry.
It's estimated that nearly 72 percent of all medical patients searching for a new provider rely on reviews posted online from current or previous doctor patients. They actively search Google My Business, Facebook, and other public forums that permit user-generated comments to seek the guidance of others. Clinically this is known as social proof – a psychological theory proposed by Robert Cialdini.
When these future patients discover a negative review, they are 90+ percent likely to seek another potential doctor. However, when proactive medical offices engage in an effective doctor reputation management program – the patient is more likely to see a slew of positive reviews, which trumps a handful of opposing opinions.
In the information below, we're going to outline the facts about online reputation management for physicians. We will explain why you should consider doctor online reputation management solutions, how you can utilize technology to automate many doctor review management tasks, and the elements involved in physician reputation management.
Why Do You Need Online Reputation Management as a Doctor?

In short, an online reputation management program for doctors helps to send qualified patient leads to your office. The quality and quantity of your online presence increase your reputation among prospective patients. But negative feedback can have a disastrous effect. Here are some reasons a medical office can benefit from online reputation management.
Reason #1 – Helps Improve Local SEO
Whether searching for a new restaurant to visit or a primary care physician, today's consumers depend on the internet to expedite their search for trusted suppliers. The process typically begins with a simple Google search. The user will type "insert the product or service" near me in the search engine.
The search engine returns its top searched and ranked responses. While several factors impact SEO (search engine optimization) – consumer engagement in the form of user reviews published on high-traffic websites is a quickly growing criteria factor.
Reason #2 – Higher Rankings and Reviews Leads to Increased Conversions
When a business is showcased on Google's first or second page, and its My Business page is filled with positive reviews, it creates an overall user review ranking. This drives the consumer to the second research stage – looking at the overall 'ratings' of the doctor's office. When their average star rating is high, they'll likely proactively contact the medical office to inquire about their services.
Reason #3 – Positive Patient Review Increases Initial Trust
Online reputation management programs include several steps – including seeking positive reviews from satisfied clients or customers. This includes patients in medical offices. When a medical office increases its positive reviews and the office replies to its public ratings, it helps to elevate the local search engine results. This is because most consumers develop initial trust with brands, companies, or individuals who have several positive reviews from previous customers or clients.
5 Elements of Doctor's Online Reputation
An online reputation of a business is created based on media published on the internet. This can range from direct consumer reviews, current patient referrals, news coverage and user engagement on social media pages. When a medical office can influence some of these elements, it can create a positive online reputation. The result is often improved patient satisfaction.
Let's explore some of these elements that help to create a positive patient experience or a negative online reputation for doctor offices.
Element #1 – Patient Reviews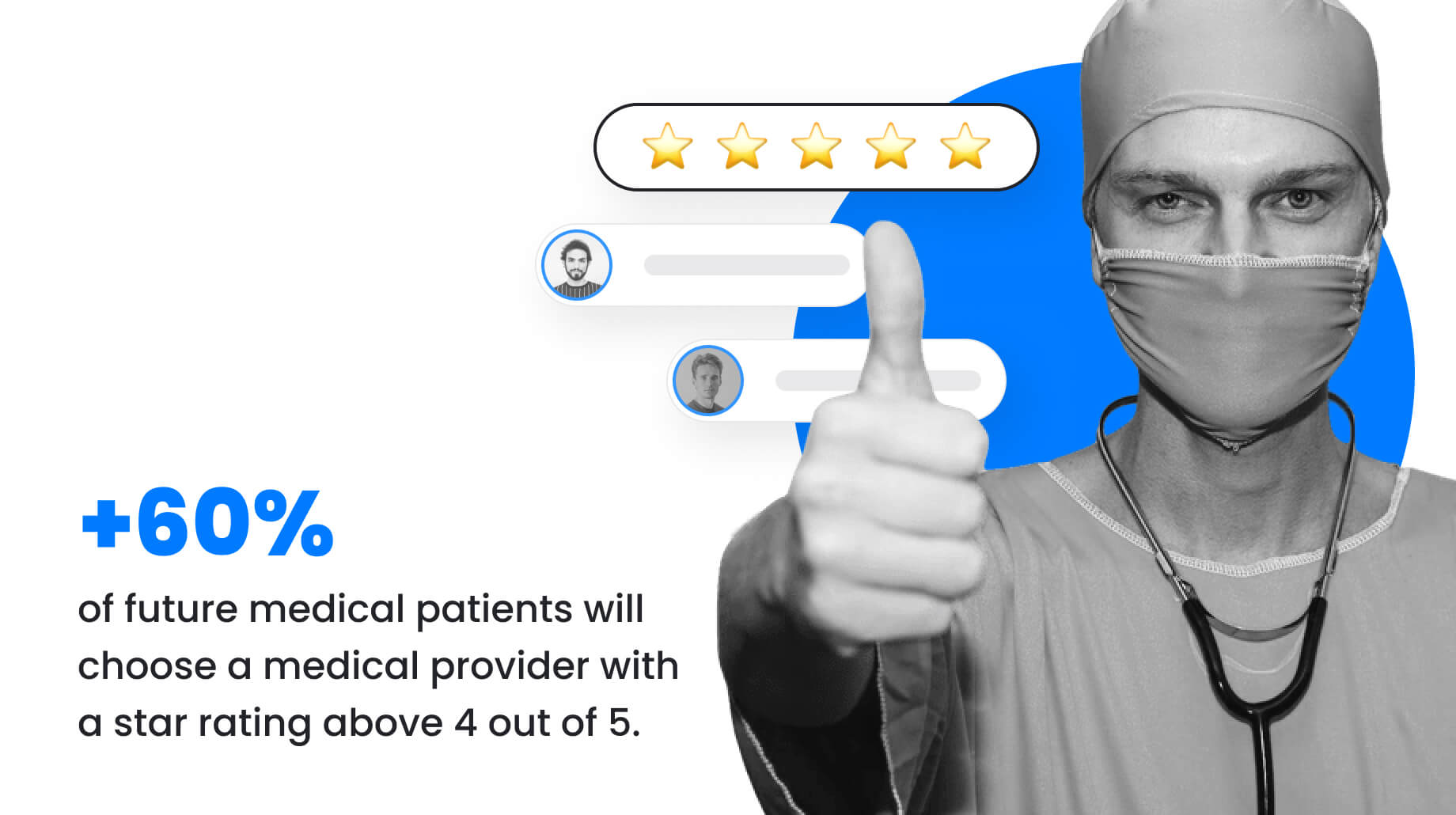 There are two types of consumer reviews for a healthcare practice. A written testimonial is a detailed testimonial, typically written on a business profile on Google, Facebook, or service provider websites, including HealthGrades or WebMD. The second type of review is a star rating – where a user will assign a numerical ranking (typically 1 to 5) based on overall service or a series of individual criteria.
It's estimated that more than 60 percent of future medical patients will choose a medical provider with a star rating above 4 out of 5.
Element #2 – The Medical Office Website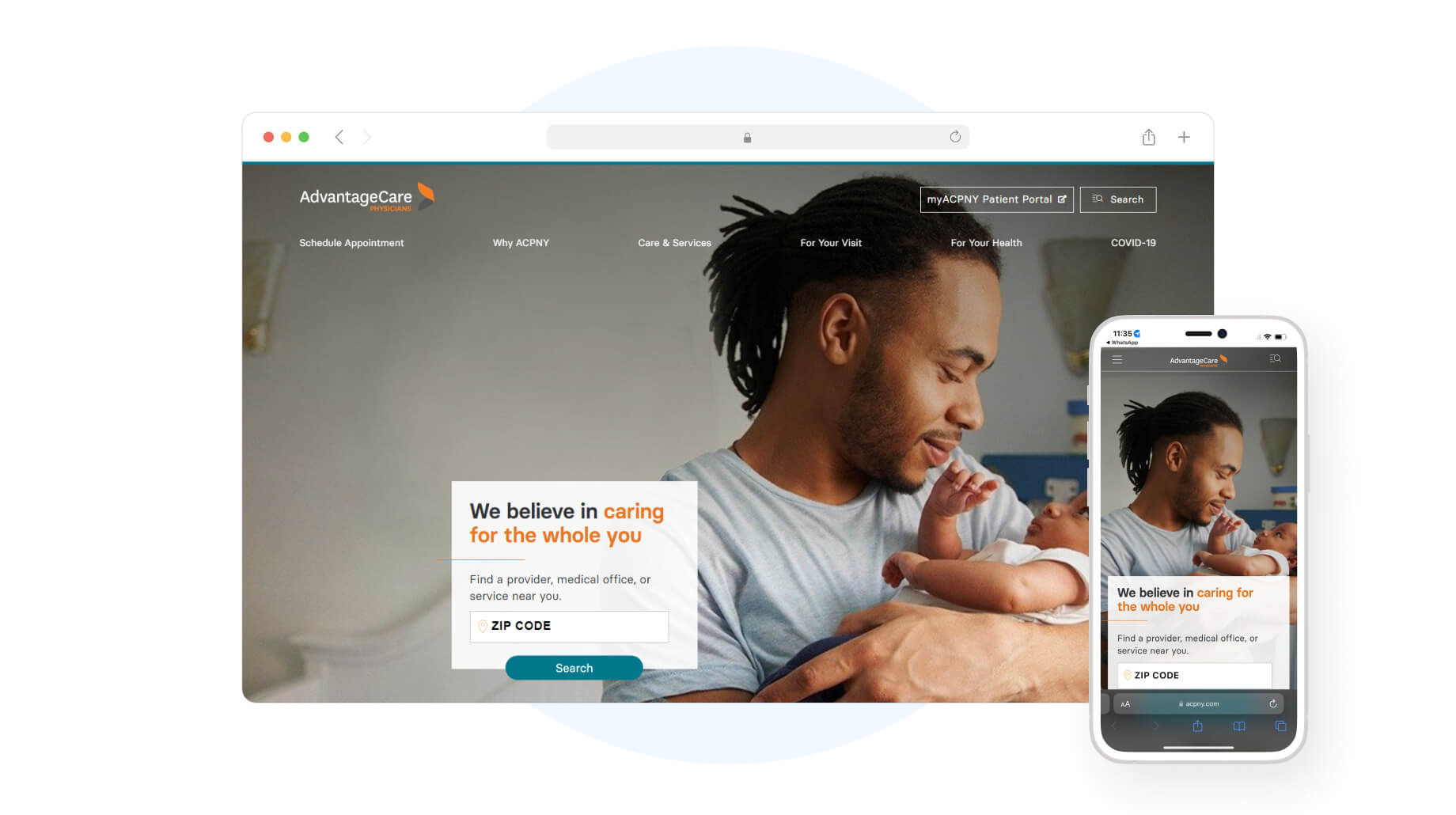 Once future client is convinced to learn more about your business due to positive reviews, they will typically visit the website to learn more. When the medical office website is professionally designed, user-friendly, and works well on multiple devices, it helps to develop additional trust in the professionalism of the doctor and their staff.
Another section of the website that has a significant impact on increasing online reputation is the blog. Suppose the medical office takes time to write and publish educational blog articles focusing on relevant medical issues or frequently asked questions. In that case, this helps to create affection among current happy patients and future clients.
Element #3 – Social Media Pages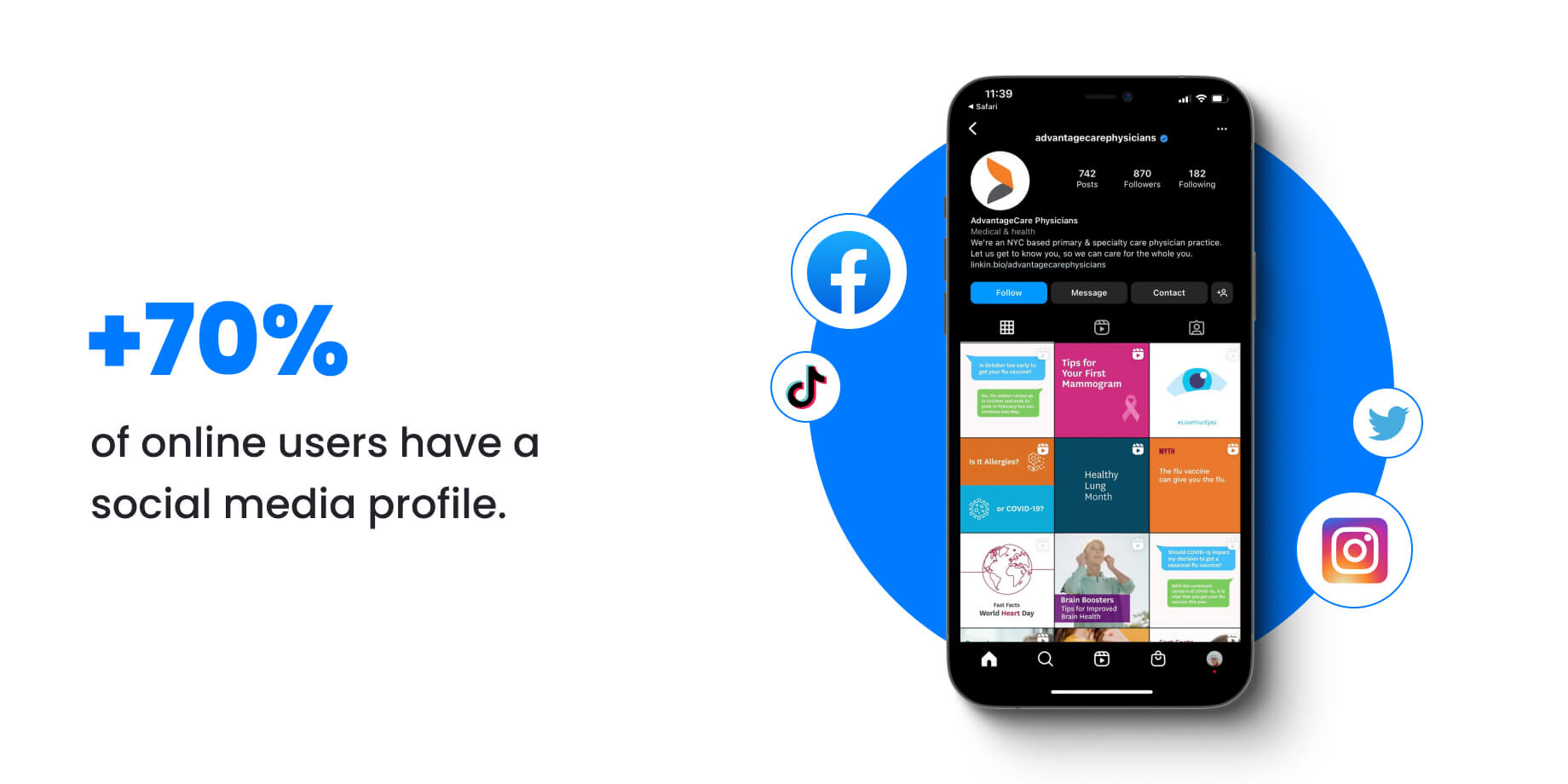 Whether you're a proponent of social media or not, more than 70 percent of online users have a social media profile – including businesses. How a business manages its social media profiles can make or break its online reputation.
For a medical office, their social media page should be kept 100% professional – yet showcase some personality among the staff. All postings should focus on educating your current and future patients but can also showcase some positive reviews.
Element #4 – Provider Listings Online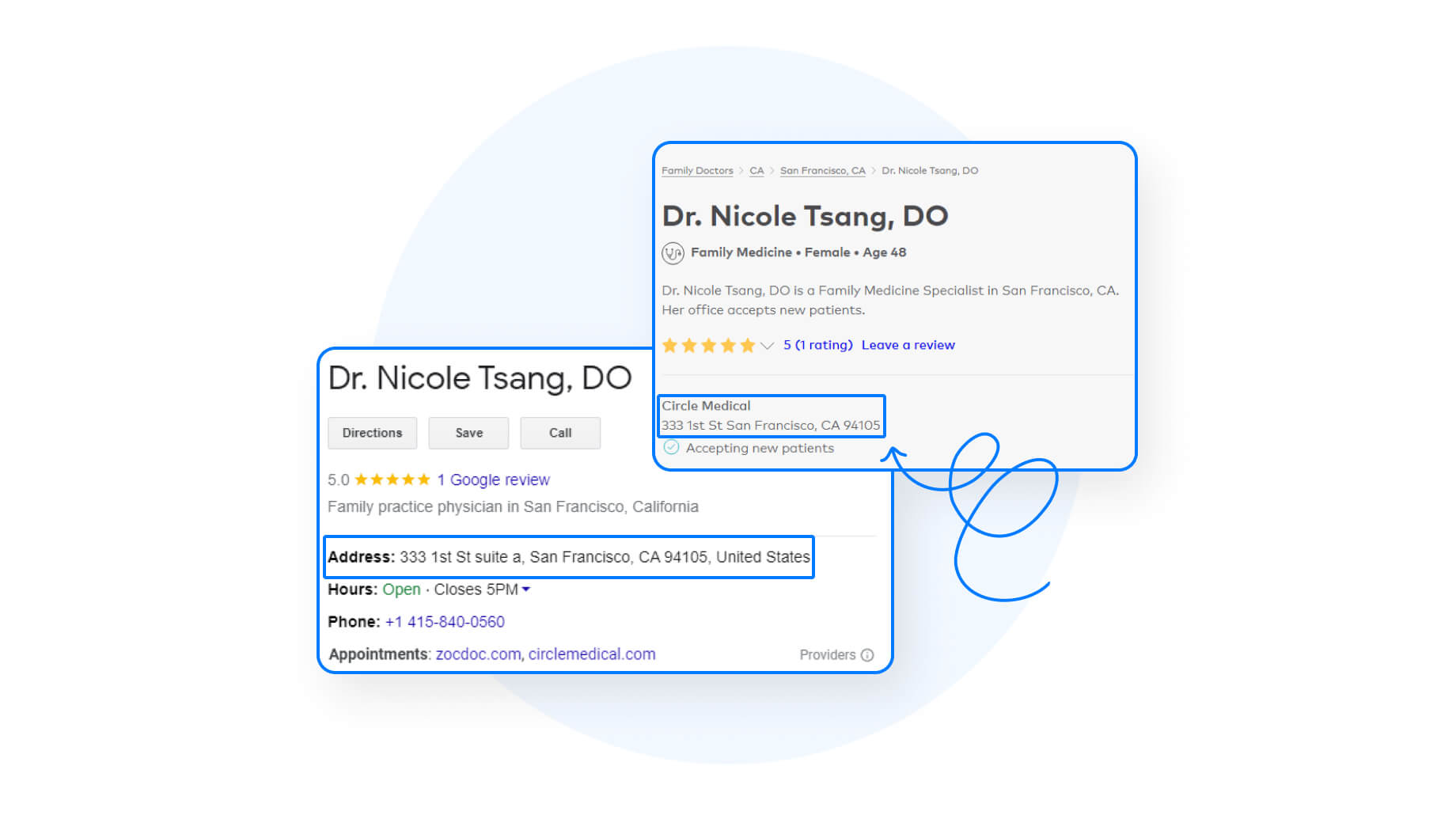 Consistency with communication is crucial to developing the trust of patients. One central element that helps to establish a solid online reputation is focusing on the most minor details. This starts by ensuring that all provider listings your office displays online have the same contact information. Some key inclusions to verify are accurate across all platforms, including your physical address, hours of operation, email address, and phone number.
Element #5 – Best of Awards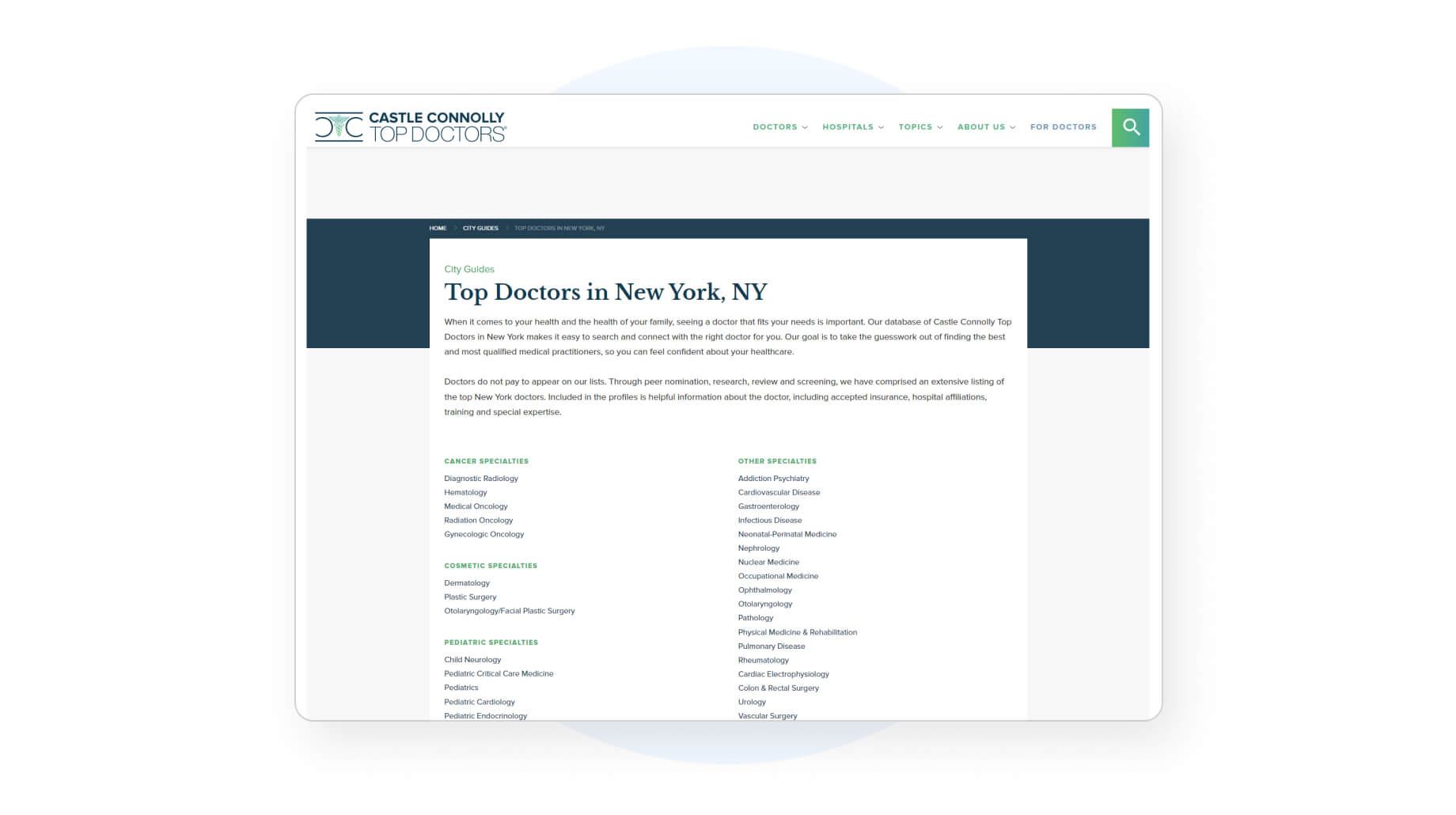 A final element impacts the online reputation for doctor offices – 'best of' awards. Most cities have online or print media publications – sometimes managed by the Chamber of Commerce, which provide rankings to the highest-rated local businesses. While some of these awards are paid advertisements, most are legitimate – and selected mainly on the positive reviews of satisfied customers.
Principles of Online Reputation Management for Doctors
As you can see, several elements can impact the online reputation of a medical office or doctor. However, there are some things you can control – and others you can't. When you review each of the elements above, there is a consistent theme.
Suppose you can increase the number of positive reviews, manage all (even negative ones), and showcase those positive reviews on your marketing channels. In that case, you'll maintain a competitive advantage over other doctor offices.
Here are four primary principles that all medical offices can follow that will positively impact their online reputation.
Principal #1 – Establish Multiple Online Platforms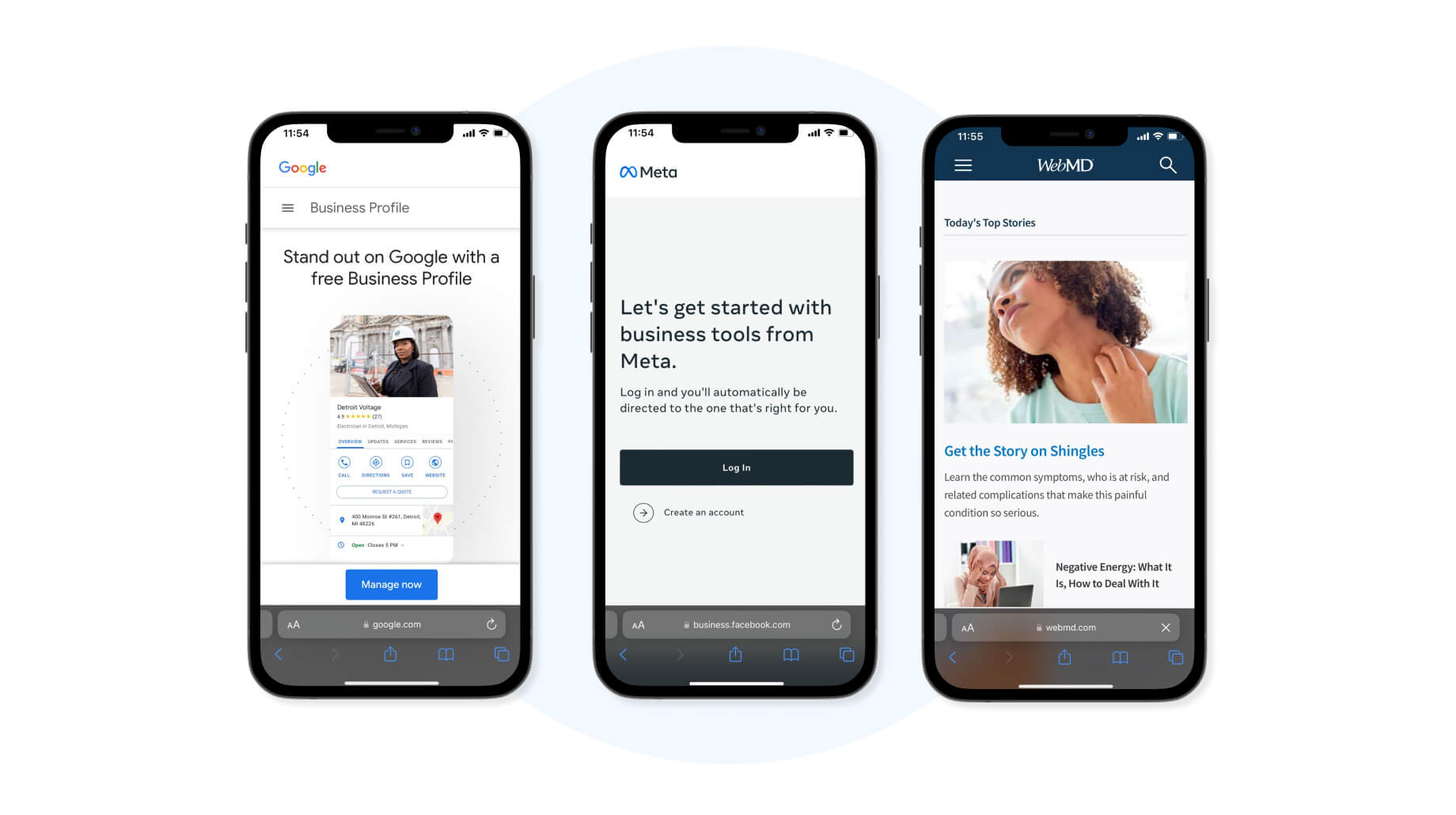 The first step for increasing online consumer reviews is to provide them with multiple platforms. For medical offices, there are a few that are more applicable, such as the following:
Google Business Profile - If you haven't already, create and verify a Google Business Profile page. This will put you on Google Maps and provide an online platform for patients to leave ratings and written reviews.
Facebook - This social media platform is arguably the best for businesses, as Facebook has a section specifically for users to leave ratings and written reviews. Plus, it's another easy way for future customers to find you locally.
Medical Directories - While the two above are great for public searches, medical directories are powerful for driving traffic to your website – and potential for conversions. Some of the best directories for increasing your online reputation include WebMD, HealthGrades, Vitals, ZocDoc, Rate MDs, and Doximity.
Consider establishing official listings on these pages, and ensure that you've verified the account, so you can accept user reviews.
Principal #2 – Activate an Online Review Management Strategy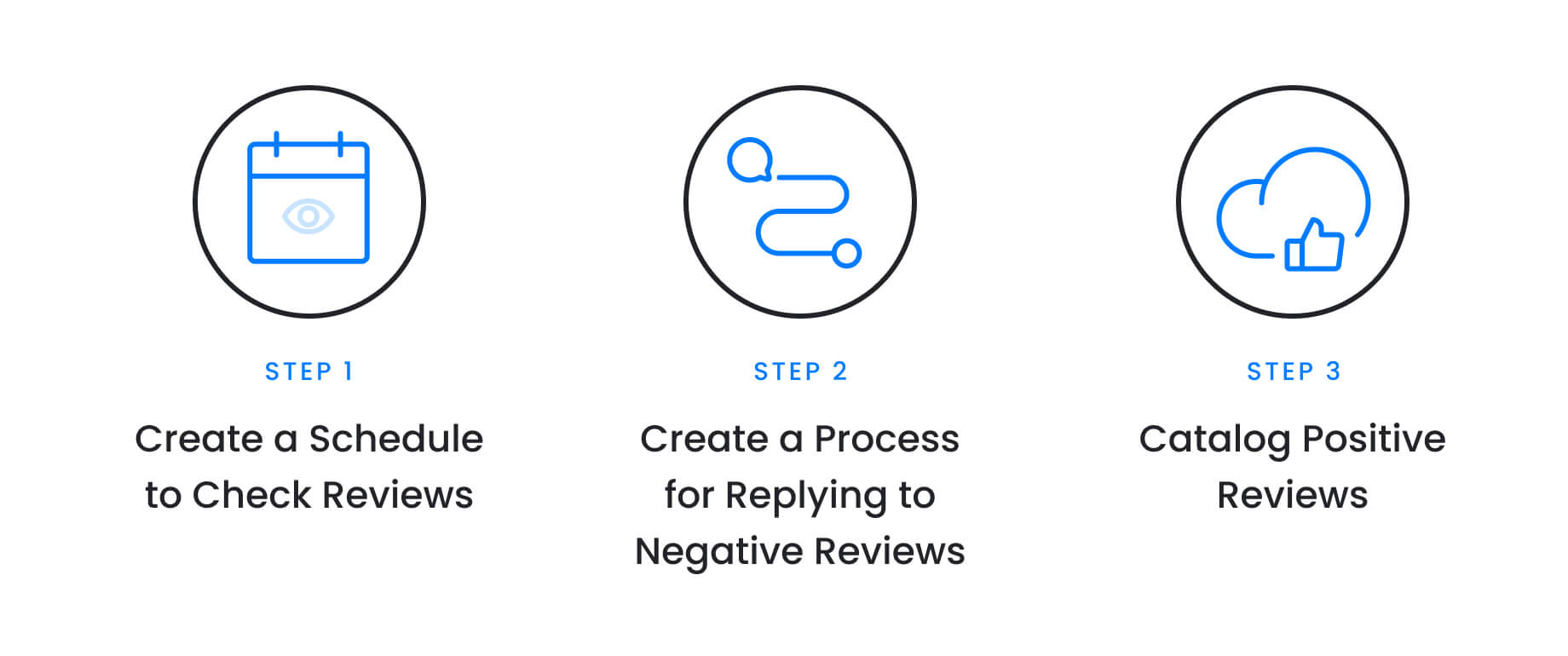 The steps of finding, responding to, fixing, and then sharing customer reviews on online platforms are called an online reputation management strategy. By taking these measures, you can avoid the harmful effects that negative reviews could have on your social proof with future customers.
A few essential elements help a medical office successfully manage its online reviews.
Step 1 – Create a Schedule to Check Online Review Sites for New Postings
The first step is to check and reply to all customer reviews promptly. People who take the time to provide feedback about their experience with your office love to see their efforts thanked publicly. Whether this is a simple "like" or a thank you message, reply to all reviews.
Step 2 – Create a Process for Replying to Negative Reviews
If there is a constant in public relations – it's that perception is a reality in the eyes of the beholder. Unfortunately, not all reviews are going to be exceptional. Sometimes a negative review will be posted by a client who may not have had a positive experience.
Whether it was due to an extended wait time or insurance billing issues outside the control of the medical office, the perception of potential patients is to take the side of the other patient. However, there are ways to mitigate these issues.
The best way to increase your online reputation is to diffuse potentially hostile engagement that creates a negative public perception. This begins by acknowledging the user's feedback and apologizing for any inconvenience they may have encountered.
The next step is to take the conversation to private channels via email, private messages, or phone conversations. If you can resolve their issue, they can likely be persuaded to remove that initial negative review – or reply publicly that their concern has been addressed. This is an excellent way of converting a negative situation into a positive one.
Step 3 – Catalog Positive Reviews
The final step in this principle is to take inventory and save direct links to all positive reviews found during your online management strategy. You can manually showcase these reviews on your website, Facebook page, and other sales channels – or use the automated solutions we'll introduce below.
Principal #3 – Requesting Reviews from Patients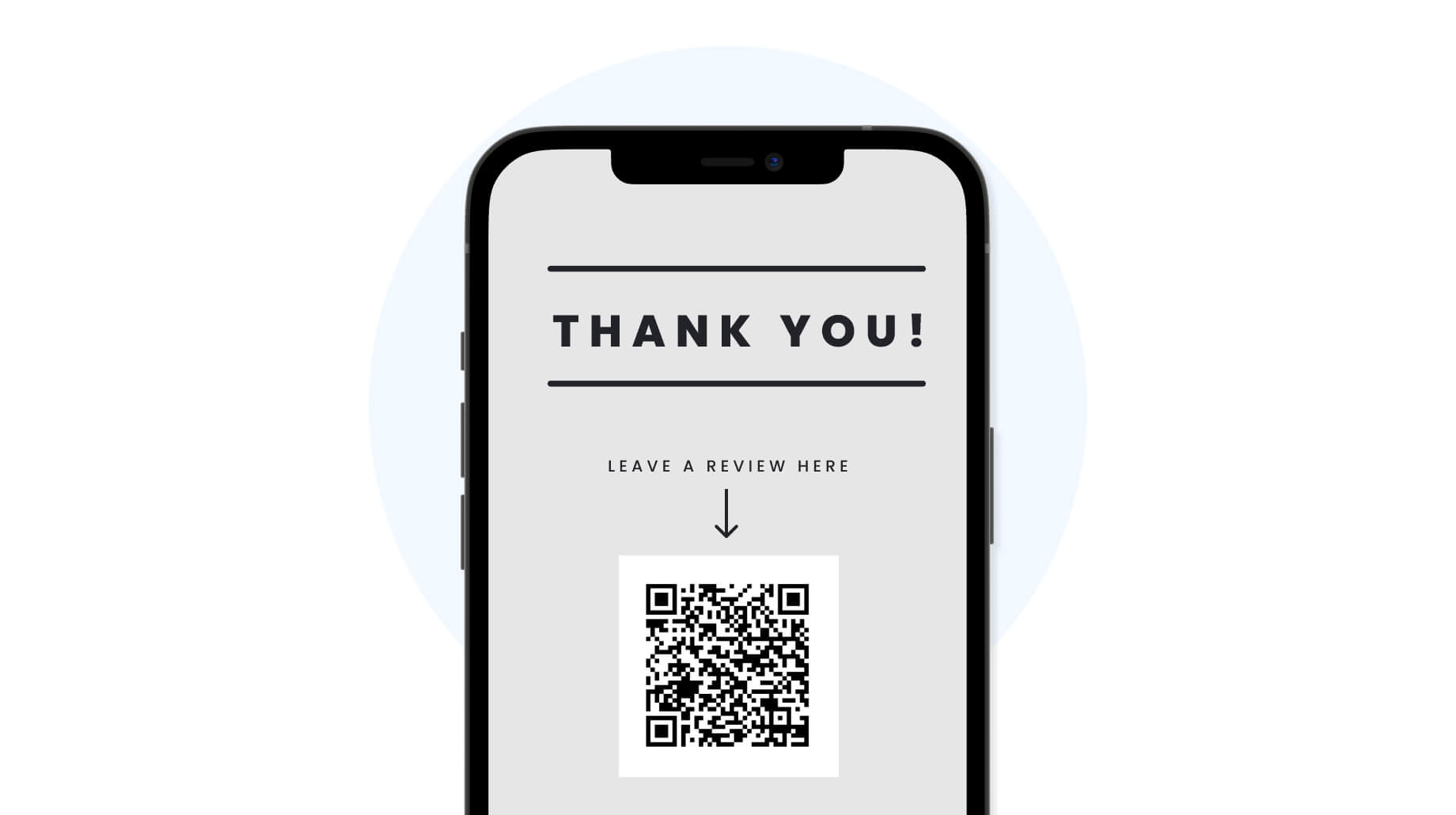 One of the hardest things for any business is asking customers for help to promote their business. This can be incredibly challenging for medical offices dealing with patient privacy regulations (HIPAA).
However, asking previous or current patients to post a user review or rating on a social platform does not violate private patient confidentiality. The best practice for requesting patient feedback is to provide multiple opportunities for them to do so. Here are a few tips.
Create a QR code for your Google My Business listing at your office. This will make it easier for satisfied patients to scan the code and quickly leave a user rating or written review.
Create a User Review page on your website. You can write some copy on this page about helping your business grow – and that customer feedback is a crucial component. Create direct links to your business listings on this page, including those on Medical Directories.
Send automated SMS texts or emails to your patients. Using those direct links to your review profiles and a review generation software like ReviewsOnMyWebsite can automate requesting patient feedback.
Principal #4 – Showcase Positive Reviews to Increase Social Proof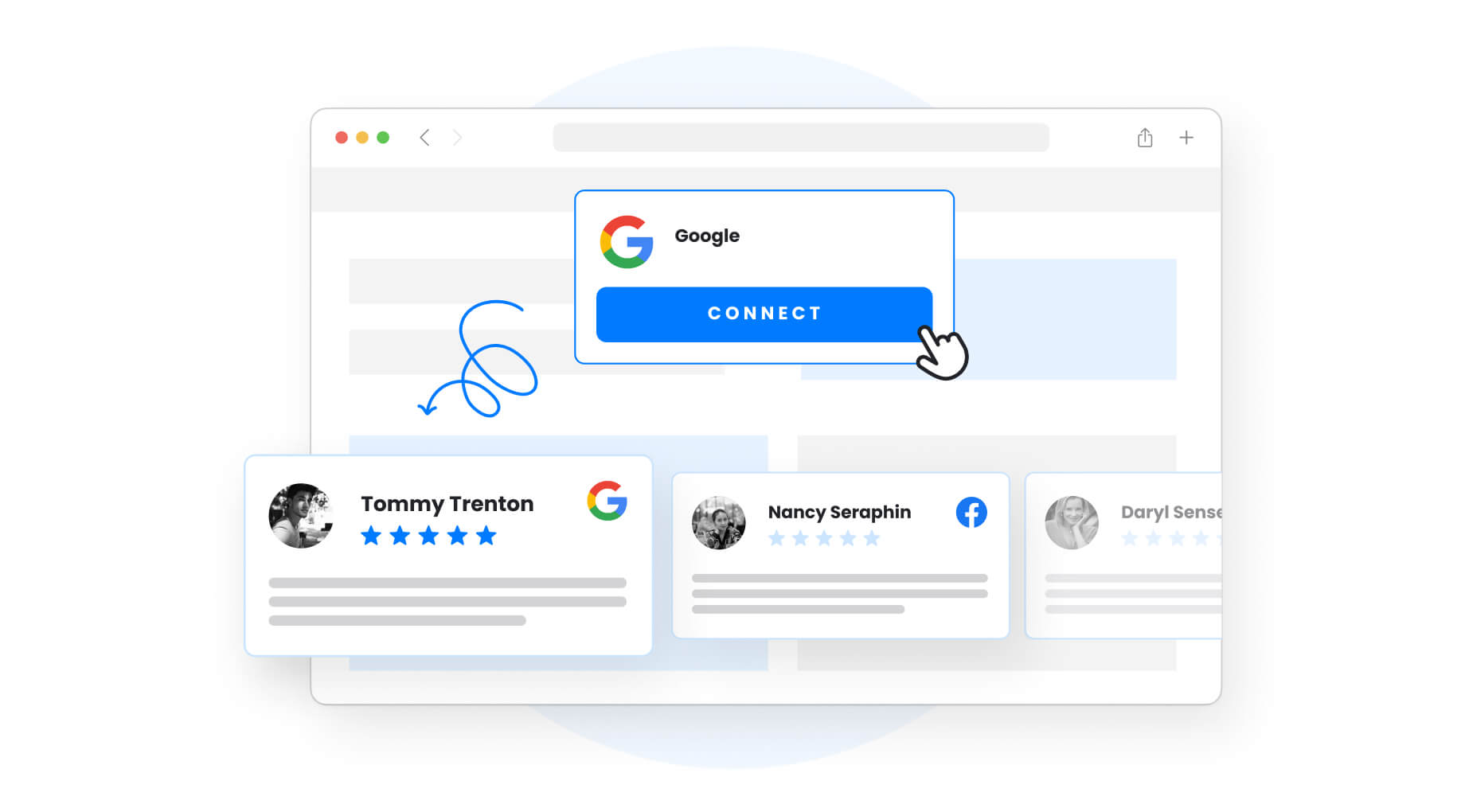 We touched on this principle earlier in this article. People are influenced by the positive actions of others. This is especially true during challenging or frustrating situations, such as trying to find a doctor in a new hometown. As you employ the principles above and begin to catalog those positive reviews, don't be timid about sharing them on your website.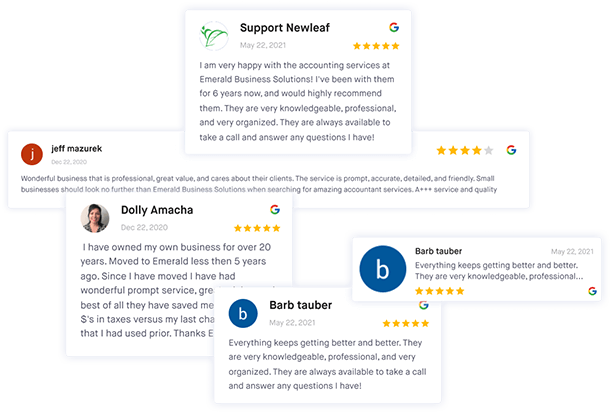 Leverage feedback and reviews to improve your online reputation
Get more online reviews and turn your customers into raving fans with ReviewsOnMyWebsite review generation software.
ReviewsOnMyWebsite provides a customizable widget that can be embedded on most websites that will populate selected reviews that increase your online reputation. These can be patient reviews on Google, Facebook, and other popular platforms.
Further, you can share your profile average 'star ratings' – to provide further confidence to potential patients. It also can inspire current patients to follow the lead of others who have generated positive reviews for your medical practice.
Need Professional Online Reputation Management as a Doctor? Get in Touch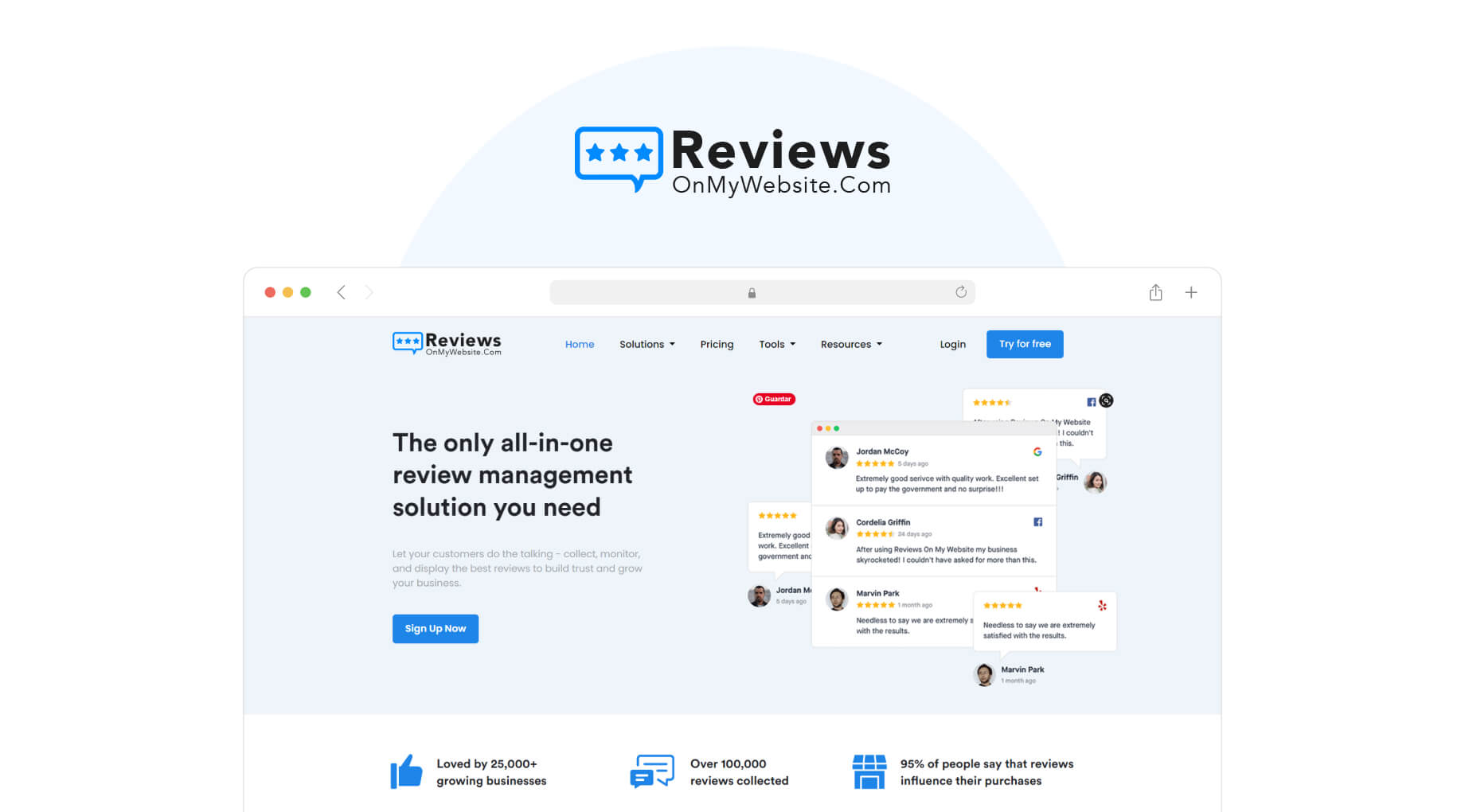 If you've read the information above and are curious about finding cost-effective and scalable ways to increase your medical office's online reputation using the principles we've listed above, consider giving ReviewsOnMyWebsite a try.
ReviewsOnMyWebsite helps medical offices automate many steps in creating and maintaining a positive online reputation. You can request and publish Amazon, Google, Facebook, Yelp, and other reviews that are most relevant to your business.
Like all patients dealing with a medical condition, the first step to treatment is seeking help from a professional. Contact our team today if you'd like to explore creative and cost-effective ways of improving reputation management for your medical practice.